Does you baby have a big head? Worry not, for a new study suggests that babies with big heads are more likely to be smarter and have successful futures. Research carried out by UK Biobank suggests a strong link between higher intelligence and large head circumferences plus brain volume.
The study, published in the journal Molecular Psychiatry, suggests the larger the head, the higher their chances of success in the future. Researchers discovered these findings while they were examining the link between IQ, genes, and mental and physical health. The data that was used in the study was collated by UK Biobank from a pool of 502,655 individuals in the age group of 37 to 73. Blood, urine, saliva samples, and physical assessments were collected from these individuals between 2006 and 2010 in the UK.
Image source: Google, copyright-free image under Creative Commons License
Researchers picked 100,000 Britons and analyzed the pertinent data, and found that those with larger than average infant head circumference were more likely to obtain a degree in the future, and also scored higher on verbal and numerical reasoning tests.
The study stated,
"These results demonstrate substantial shared genetic aetiology between brain size, cognitive ability and educational attainment."
---
Suggested read: Intelligent men owe their brilliance to their mothers, says Science
---
Professor Ian Deary, of Edinburgh University, is leading the research, and he said that gene variants were also strongly associated with intelligence. He said,
"In addition to there being shared genetic influences between cognitive skills and some physical and mental health states, the study also found that cognitive skills share genetic influences with brain size, body shape and educational attainments."
The researchers say that the new evidence is so accurate, that it could even predict how likely it was that a baby would go on to attend university, based solely on their DNA.
So if you see babies with big heads, you'll know that they're more likely to taste success in their futures than those with average to less than average heads. And if your baby has a larger than average head, then you have nothing to worry about, eh?
What do you think about this study? Does this soothe your fears about your baby with the big head? Sound off in the comments below.
Featured image source: Pixabay, under Creative Commons License
Summary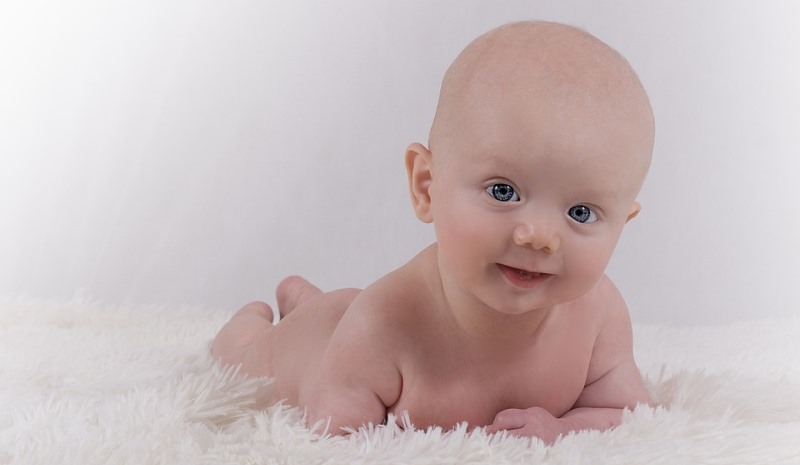 Article Name
Babies With Big Heads Are Smarter, Says Science
Author
Description
Babies with big heads are more likely to go attend university and taste success in their future, says a new study.