Saleem Patel, a former banker, traveled from Hull to London to simply snap unsuspecting women who turned him on. He took secret upskirt photos of women on tube escalators, the toilet and even captured women breastfeeding in public. He was caught when two off-duty police officers spotted him photographing a mother nursing her child in Covent Garden. When asked why he was snapping the unsuspecting woman, he replied: "Because I'm a d**k, I like it."  
Image source: Central News
Patel confessed to taking anywhere between 300-500 snaps of unsuspecting women in a gap of just two hours and that this 150-mile commute from Hull to London had become a monthly routine for him- so he could click those women who did *things* for him, without them having to know. His perverse nature shoots up by several notches when a search of his phone and computer revealed 9000+ images of such women on the toilet, up their skirts, and on escalators.
---
Suggested read: Have you heard these pop songs about female masturbation?
---
Patel admitted to having embarked on this perverse journey, outraging public decency in relation to these snaps since January 1st, 2013. When the police were involved and the case was taken to the Hammersmith Magistrates' Court, District Judge Kenneth Grant remarked upon Patel's background stating,
"You have had a loss of employment, resigning your position knowing full well if you hadn't done so you would have been dismissed anyway. You were so ashamed you moved away from the community in which you lived and are now living elsewhere."
As such, the court has ordered Patel to pay £85 prosecution costs and a £60 victim surcharge, alongside a 12-month community order during which he will be supervised and have to carry out 200 hours of unpaid work.
Do you think that the punishment that was given to Patel fair? Do you think such perverts should be allowed to roam free? Tell us in the comments below.
Featured image source: Central News
Summary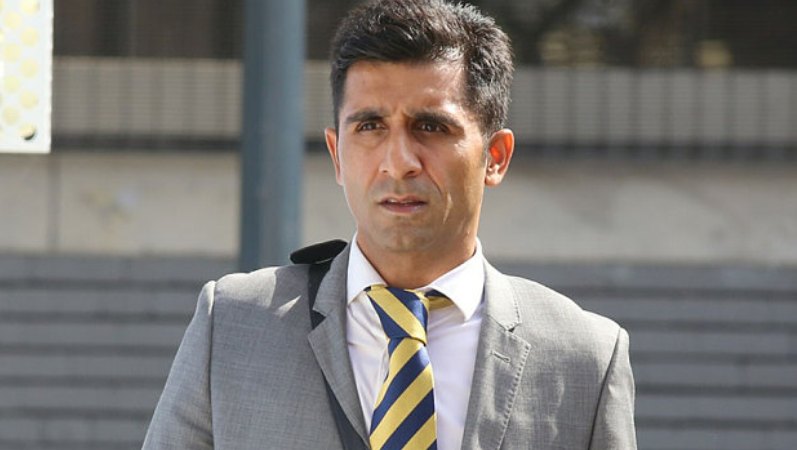 Article Name
Banker Saleem Patel Who Took 'Upskirt' Pictures Of Women Avoids Prison Sentence
Author
Description
Banker Saleem Patel takes upskirt photos of unsuspecting women and avers he does it because he is a d*ck and likes it!!