Merriam Webster declared "feminism" the word of the year this year, and it has been possibly the most apt declaration ever, because to be honest, it is has been a hell of a year for women. Even though a bunch of regressive people are still running the world and women have had to go through a lot, there have been moments in this otherwise god-awful year, when we have had cause to celebrate. Feminism in 2017 saw several historical moments, and several women stepping up and making news and showing just how loud, proud and powerful we can be.
Let us check out the best moments for feminism in 2017, which are all part of a larger picture and a better, more equal future!
---
Suggested read: #InternationalWomensDay 10 Great Women In History Who Were Total Badasses
---
1. The Women's March Created History
One of the greatest moments in history was when over 4 million people marched in the United States alone to protest the election of Donald Trump to the White House. People all over the world wore pink and took to the streets, holding powerful signs, and showing the power of protest and democracy amidst an incredibly sensitive political situation.
The Women's March became the largest one-day protest in all of U.S. history, which is saying something considering that the United States has seen a vast number of protests and movements since the Civil War in the 18th century. Needless to say, it was one hell of a moment for feminism not only in the United States of America, but all over the world.
2. #MeToo became a consistently trending hashtag across social media
While the actual movement called "Me Too" was started by black activist Tarana Burke 10 years, ago, the floodgates of the #MeToo campaign started when actress Alyssa Milano sent out a tweet asking people to share stories of their sexual assault with this hashtag, in order to spread awareness of the magnitude of the problem that is sexual harassment all over the world.
People from every single country spoke about their experiences, which created waves worldwide, and finally made sexual harassment in the workplace, at home, on the roads, and everywhere else a burning topic of discussion. Powerful people such as Harvey Weinstein, Kevin Spacey and others began to be called out because of their misdemeanor towards women, and the force of feminism finally seemed to have taken practical and immediate effect, which finally took precedence over the masculine influence of the perpetrators.
3. Wonder Woman became the highest grossing origin superhero movie of all time
While this might not be politically charged, the fact that Wonder Woman became the highest grossing origin superhero movie of all time was one of the most important moments for feminism this year. The world of superheroes has been consistently dominated by men, whether it was the superhero being portrayed on screen, or the people responsible for bringing those superheroes to life on film. Wonder Woman was different not only because she was the first female mainstream superhero to be shown on-screen after the longest time, but it was also directed by female director Patty Jenkins, who went on to win several awards for her brilliant work as director.
It wasn't just the fact that the movie was about Wonder Woman. Everything, starting from the script, to the action and the climax and the conclusion was feminist in narrative and execution, and the best part is, it managed to do better than all other DC and Marvel films, which proved that women can achieve legit anything when put at the helm of things.
---
Suggested read: Wonder Woman: The Feminist Phenomenon That Shook The World And Single-Handedly Saved The DC Extended Universe
---
4. The "Triple Talaq" became illegal in India
It was a prevalent practice amongst the Muslim community to be able to divorce their wives by saying "talaq" (meaning divorce) three time in a row. This would be considered legal and condoned by religion, and could only be performed by men on their wives. It also extended to mediums such as email, text messages and phone calls. This absurd practice was brought to court by a petition filed by five women- Shayara Bano, Ishrat Jahan, Aafreen Rahman, Atiya Sabri and Gulshan Parveen- all of whom were victims to the "triple talaq" and divorced by their husbands in this manner.
The Supreme Court of India declared the practice illegal, and people could now face up to three years in prison for divorcing their wives through the means of "triple talaq". Since this is not actually condoned by the Koran, it cannot be protected under the Right to Religion, and is therefore applicable to jurisdiction by the Supreme Court. This was an incredibly progressive moment for the women of the Muslim community, who have been fighting an ongoing battle for equal rights for quite a while, and are yet to achieve equality in countries all over the world.
5. Meryl Streep defined badassery with her speech at the Golden Globes
The whole world stood up and cheered when Meryl Streep delivered easily one of the most powerful speeches in recent history while receiving an award at the Golden Globes ceremony this year. While she has been campaigning for equal rights and equal pay for the longest time, this speech left the world shook because she attacked the bullying tendencies of the President of the United States himself, and called him out for his immaturity, violence, misogyny and his all-round tendencies to be offensive. She said:
"This instinct to humiliate, when it's modeled by someone in the public platform, by someone powerful, it filters down into everybody's life, because it kind of gives permission for other people to do the same thing…Disrespect invites disrespect. Violence incites violence. When the powerful use their position to bully others, we all lose."
Not only was it an incredible on screen and on stage moment, but was an incredible moment for feminism, as women all over the world found their voice and found the strength to stand up and speak their minds against any wrong-doing.
6. Saudi Arabia passed a law that allowed women to drive
Previously, women in the Middle-Eastern country of Saudi Arabia weren't allowed to get behind the wheel for a variety of absurd moralistic and radical reasons, one of which included the breakdown in family values if women started to drive cars.
In an immensely progressive move for feminism and women not only in Saudi Arabia, but all over the world, a law was passed which allowed women to finally be able to drive. This sparked conversation regarding independence of women in the Middle-east, their rights and their powers, which is hopefully a sign of something even better to come in the future.
7. TIME magazine named women who spoke out against sexual violence "Person of the Year"
Every year, TIME magazine gives out one of the most prestigious titles ever, which is "Person of the Year. There was a lot of debate about who it is going to be this year, and in a move that took the whole world by surprise, and a pleasant one at that, TIMES named all the women who spoke out against sexual harassment and sexual assault, "Person of the Year". This isn't the first time that the magazine has named a group of people "person of the year", however it is one of the most influential and radical decisions it has made in a while.
This is especially profound since the President of the United States, who has been accused of multiple charges of sexual harassment, has a special affinity towards TIME magazine, and had himself photo shopped on to the cover and even claimed to reject the title of "person of the year" this time around. The recognition and power that these women were given was long due, and 2017 was the year that it finally happened.
---
Suggested read: The World Is Full of Wonder Women: Pregnant Women & Their Wonderful Achievements
---
8. Ibtijaj Muhammad got her own hijab-wearing Barbie
Ibtijah Muhammad emerged as a general role-model and badass when she participated in the 2016 Olympics wearing a hijab, and in the process, became the first women in history to do so.
This year marked another incredible milestone for her, as she got her own Hijab-wearing Barbie doll as part of the Barbie series created by Mattel and their Shero line, which took note of the general discussion about making the face, structure and bodies of the famous Barbie dolls more realistic and racially and culturally inclusive. The series also includes dolls inspired by people like Zendaya, Olympian Gabby Douglas and Misty Copeland!
All in all, it is safe to say that it has been a pretty great year for women. Feminism has been part of the discussion in mainstream industries such as music and fashion and films, and even though the movement to give women the platform they deserve has been gaining momentum for at least a decade, I feel feminism in 2017 gave women a newfound voice and a newfound strength to achieve what they want, with greater ferocity, the likes of which we have never seen before! At this moment, we can only hope that 2018 is even better for all of woman-kind, and we can list even greater things that happened to women, this time next year.
Featured image source: Warner Bros. Pictures 
Summary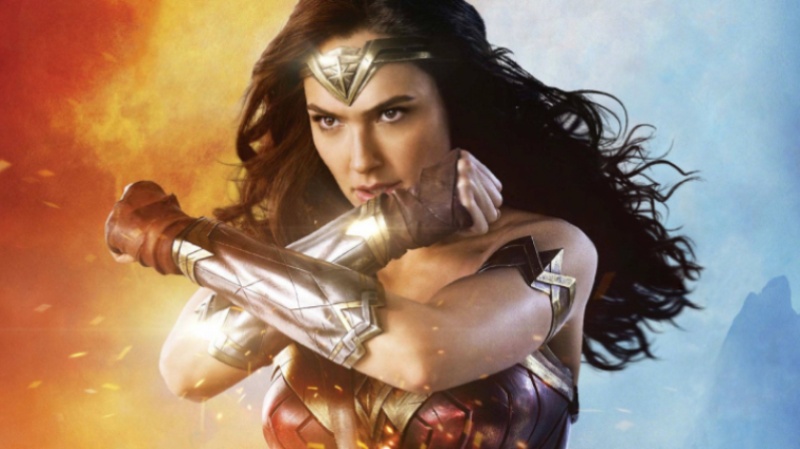 Article Name
Feminism in 2017: 8 Times Women Owned It This Year
Author
Description
2017 has been a great year for women. Check out the best of feminism in 2017- all the things things that women have done and achieved this past year.