You think of it, you do it, you enjoy it, then why not talk about it?
Yes, I AM talking of female masturbation. Care to join me over a cup of coffee?
Even better, let's celebrate it through singing? Karaoke, shall we?
No, I haven't gone bonkers. And yes, there are songs on female masturbation. And if you thought that these songs are Gen X babies, well, a lot of these artists strummed the solo sex tunes at a time when thinking of it, in the female context, was err…unthinkable.
---
Suggested read: 10 surprising yet true menstruation facts you should definitely know
---
While some of these are obscure numbers and others monstrous hits, they are all a celebration of female masturbation, in its raw and glorious form. Ranging from a celebration of self-love to using the same as a highly charged form of foreplay, these songs use solo sex as a means to exhort women to embrace the 'self' they are missing or drop the 'self' they are trapped in, or even better, celebrate needing none other than oneself!
*Itching* to hear 'em out… err… feel them? Well, here you go:
1. Hailee Steinfeld: "Love Myself" (2015)
This one came out last month and is a blatant rejection of 'you' in favor of me and the all-consuming love for me that the singer harbors! Maybe plugging in this one may help you direct some loving inward too. <pun, truly, was unintentional> 😉
Favorite lines:
I'm gonna put my body first
And love me so hard 'til it hurts
2. Macy Gray: B.O.B. (2015)
Coz whoever said 'diamonds are a girl's best friends obviously didn't know vibrators!' and Gray sets out to change that. In a peppy ode to vibrators, Gray gets our battery-operated means to nirvana their fair due! And us too!
Favorite lines:
Start the fire and lightning
3. Nicki Minaj: "Feeling Myself" [ft. Beyoncé] (2014)
He be thinking about me when he whacks off, wax on? Wax off
Because 'feeling myself' hadn't ever been any more *touchy-feely* <if you are 'feelin' what Minaj means>
Favorite lines:
B*tch, never left but I'm back at it, and I'm feelin' myself, jack rabbit
Feelin' myself, back off, cause I'm feelin' myself, j*ck off
4. Britney Spears: "Touch of My Hand" (2003)
Coz who better to celebrate solo loving by singing of being 'into myself in the most precious way' than the queen of 'em all? Put this one on and fall in love with yourself and Britney, all over again!
Favorite lines:
I'm all in my skin and I'm not gonna wait
5. Kelly Rowland: "Feeling Me Right Now" (2011)
When you overturn the 'club love' game on its head by getting hot and heavy with oneself, you are sending out quite the power-touch there, aren't you?
Favorite lines:
If feeling her ain't right, then I guess I'm way too wrong
Cause can't nobody match this loving, yeah, yeah, yeah
---
Suggested read: Chhaupadi – the archaic tradition around menstruation
---
6. Charli XCX: "Body of My Own" (2014)
Coz we know best how to please ourselves! <all you men, take note!>
Favorite lines:
'Cause I can make it feel just like I'm hanging on
Yeah I can do it better when I'm all alone
7. FKA twigs: "Kicks" (2014)
If you've never known the high of being high on oneself, take this ecstatic journey with FKA. She will leave you breathless and gasping for more!
Favorite lines:
Tell me what do I do when you're not here? I get my kicks like you.
8. The Pussycat Dolls: "I Don't Need a Man" (2005)
This isn't one of their hit numbers – in fact, perhaps their worst performing single. But the catchy tune and the powerful lyrics make it an invaluable treasure for celebrating female masturbation!
Favorite lines:
I don't need a ring around my finger
To make me feel complete
So let me break it down
I can get off when you ain't around
9. Divinyls: "I Touch Myself" (1990)
When masturbation is thinly disguised as flattery, so as to turn the 'patriarchal game' on its head!
Favorite lines:
I don't want anybody else
When I think about you, I touch myself
---
Suggested read: Tennis star, Heather Watson, talks about menstruation
---
10. Pink: "Fingers" (2006)
Now this one isn't exactly celebratory so much as the outlet for an unsatisfying sexual partner! But well, the power of 'fingers.'
Favorite lines:
When it's late at night and you're fast asleep
I let my fingers do the walking
So……? Go, get off! 😉
Featured image source: Youtube
Summary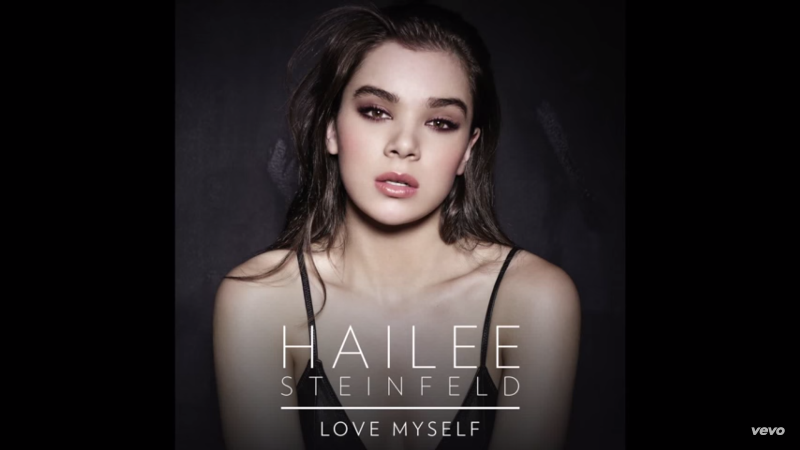 Article Name
Female Masturbation: 10 Pop Songs That Celebrate Solo Loving
Author
Description
Just like menstruation, female masturbation need not be kept under wraps either. After all, it's a celebration of female sexuality, in all its raw glory!