Pandits are passe. It is the age where matrimonial ads work just as well, so why feed the pot-bellied man (who shall stuff your parents' heads with images of 'sarvagun sampanna' or 'ladka heera hai' type potential brides and grooms) with half a kilo of 'meetha' when a simple ad can get you the 'fair and lovely' bride you think shall suit your 'handsame' personality, or the 'very good-looking, five figure salaryed' groom you seek!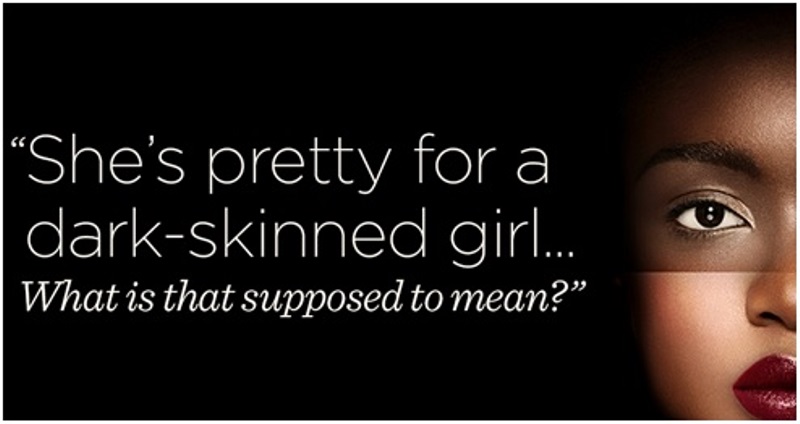 I mean the market for marriage is just as lucrative as that of 'fair and lovely' and 'fair and handsome' creams that propels it, and there are a zillion 'products' on display. How long before something put up on the kiosk with a catchy 'tag line' shall catch your attention and boom, "Rishta pakka samjhein?" 😛
Today, we dish out ten of the most crazy matrimonial ads listed across sites, newspaper columns and the like that not only had us in splits but kept us wondering, 'seriously?'???? Enjoy laughing until your stomach hurts and then, dwell on the pathetic state of the Indian sociological scene in relation to 'rishte,' coupled with the sorry state of literacy:
1. Hello To Viewers My Name is Sowmya , I am single i dont have male,If
any one whant to marrie to me u can visite to my home. I am not a good
education but i working all field in bangalore if u like me u
welcome to my heart… when ever u whant to meet pls visit my resident
or send u letter..
Thanks
yours Regards Sowmya
Okay, so here's an all-rounder – she works all fields! Any male takers?? 😛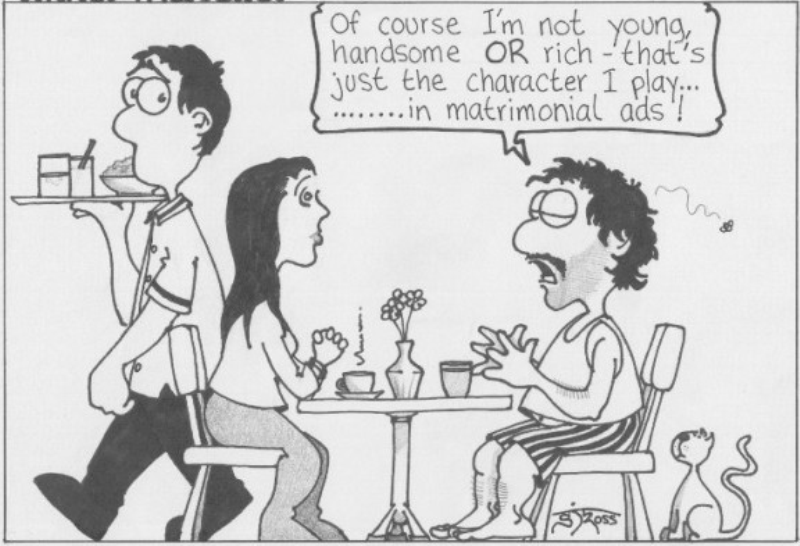 2. i want very simple girl. from brahmin educated family from orissa state he is also know about RAMAYAN, GEETA BHAGABATA, and other homework
Okay, so that's the homework! Beware, if you don't do that, you maybe going home with a note, and maybe a grilling parent-teacher meeting shall follow! So, you better set about working with the books and notebooks, boy! 😛
3. i would like a beautyfull girl. and i do not want her any treasure.
    because girl is the maharani.
Now, here's a sentiment we appreciate – no dowry!! So, for all the beauty-full girls, you are already the 'maharani,' he does not want any treasure – give the good lad a chance! 😛
4. i love my patner i marriage the patner ok i search my patner and I
love the patner ok thik hai the patner has a graduate ok
Now, we don't know whether this is an ad for a groom or a bride, ok! If you are the 'ok patner' for whoever is behind this awesome search, we'd say end your search here, NOW, ok! Before the person drives us crazy with his patner-search, ok? OK? Ok. Thik hai, ok. Ok.
5. my name is farhanbegum and i am unmarried. pleaes you marrige me
pleaes pleaes pleaes pleaes pleaes pleaes pleaes
Someone marry her, pleaes!!!!! Pleaes pleaes pleaes pleaes pleaes pleaes pleaes!!!
6. I AM LITTLE FAIR INDIAN COLOUR. I DON'T HAVE ANY HABIT.
Yes, we know – colors don't have habits! Anyone want a little fair Indian color??? 😛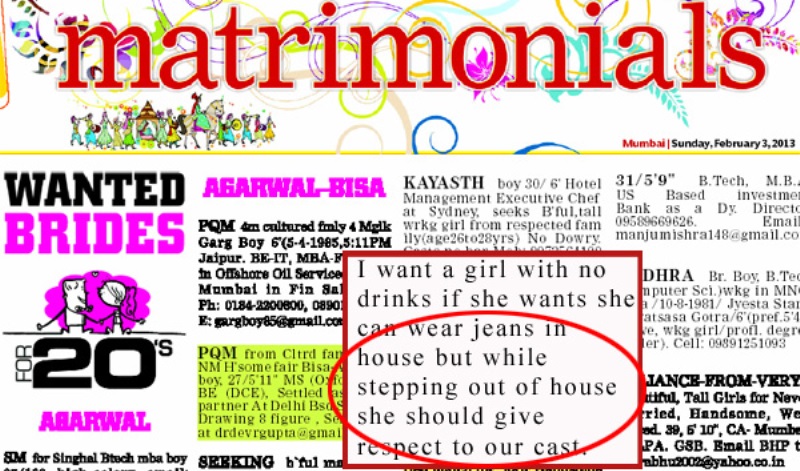 7. Sincere, spiritual, caring life partner or companion for 32 yrs. H'some, affect., caring boy, sexually unfit due to stress of previous divorce (curable), only son. Salary 27/PM. Caste, status no bar, simple marriage.
He says it is curable. We believe you, dude! Anyone interested??
8. I am a focussed person who want to reach the shore of success with hard work and persistence. The most important thing for me in a person is her moral value which makes one a true individual aperson relly good at heart. Sky is the limit. I always aspire to lend a helping hard to anyone in need. I love listening music, travelling beauty of any place be it near far can be source of joy!
He is always up for lending a 'helping hard.' I am laughing, laughing hard!!!! This is R.O.T.F.L.S.H.T.I.H.M.H.O.T.W.V.H.T.T.W.G.C.A.T.H.S.S.A.M.M.R.I.M.R.T.I.W.D.B.I.W.S.L – Rolling On The Floor Laughing So Hard That I Hit My Head On The Wall Very Hard That The Wall Got Cracks And The House Started Shaking And My Mom Ran Into My Room Thinking I was Dead But I Was Still Laughing HILARIOUS. Seriously!! <laughing tears>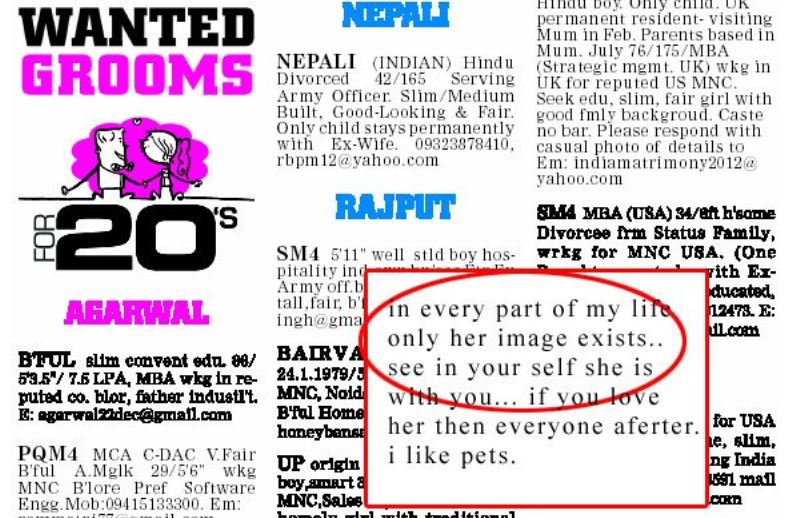 9. 3 boys, 29/5'-4', 25/5'-6', 22/5'-5'. All graduates, seprate business, own houses seeks very b'ful, educated girls.
Now, that's just gooooood economic sense – get the benefit of 3 ads in one and plus, hey, who can resist the appeal of bulk orders, eh?? 😉 😛
10. I am Sharmila my colour is black, but my heart is white. i like social service.
Another one we appreciate for non-racist subtext and social service 'bhavna' – but pray, tell us – how the hell do you know the color of your heart? I mean, Ms. Sharmila, even Mehmood stopped at 'Hum kaale hain toh kya hua, dilwaale hain!!'
That's your cue!
There we go – the kind of people who are breathing, walking and worse, talking around us!! Sure, we've had a good laugh about these inane and ridiculous ads that are splattered across newspaper columns, matrimonial sites; but take some good long hours to dwell on the sorry state of affairs in the country in relation to something that is as elemental as marriage!! We need to join hands to enlighten people about why their criteria are seriously outdated, and that 'liberal' is much more than a garb you put on for representing yourself on matrimonial forums!!
If you believe in the cause and agree there's a need to change this mindless marriage market, please feel free to share your thoughts with us. There's a comment section right here.
Summary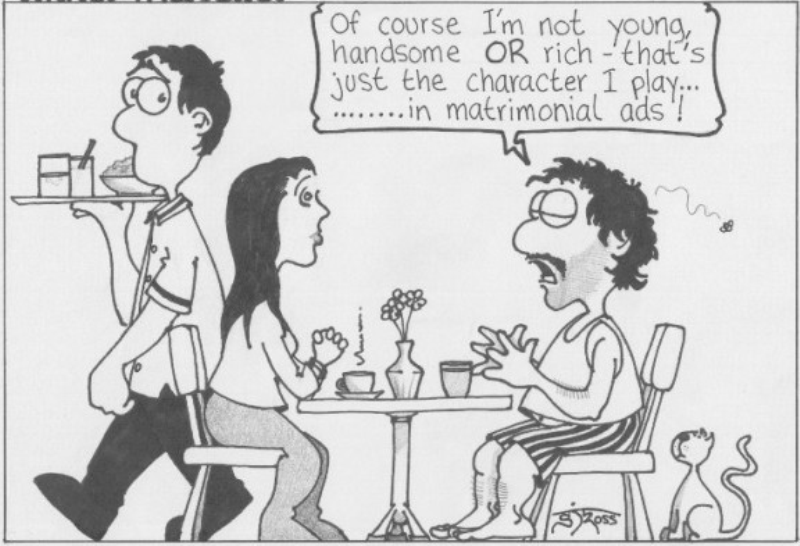 Article Name
10 crazy matrimonial ads to tickle your funny bone
Author
Description
Matrimonial ads are just one of the avenues for looking for a life partner. But some of these crazy matrimonial ads that we came across had us in splits.