The Stanford Rape Case made headlines after the suspect, Brock Allen Turner, 20, was found guilty in March. It drew public attention once again, when a Santa Clara County Superior Court judge, Aaron Persky, last Thursday, handed a lenient sentence to the defendant, including only 3 years' of probation for 3 offences of sexual assault.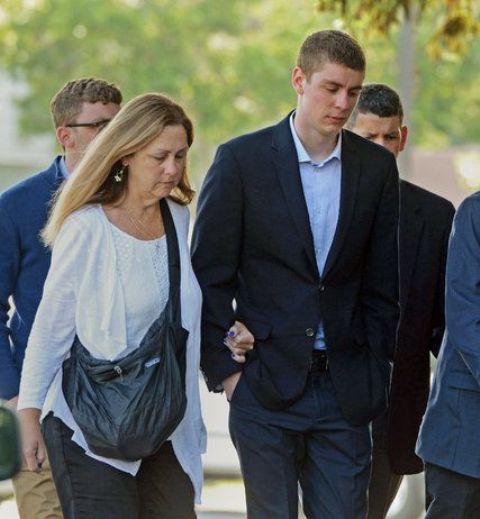 Image source: Pinterest
According to Persky, "A prison sentence would have a severe impact on him. I think he will not be a danger to others."
---
Suggested read: Why is marital rape an oxymoron for the Indian government?
---
On Friday, BuzzFeed published the courtroom statement made by the woman, 23, who was attacked. The letter was a passionate protest against the part played by privilege in the trial, and the manner in which, the legal system handles rape.
While directly addressing the offender and the courtroom, she said,
"For a while, I believed that that was all I was. I had to force myself to relearn my real name, my identity. To relearn that this is not all that I am. That I am not just a drunk victim at a frat party found behind a dumpster, while you are the All American swimmer at a top university, innocent until proven guilty, with so much at stake. I am a human being who has been irreversibly hurt, my life was put on hold for over a year, waiting to figure out if I was worth something."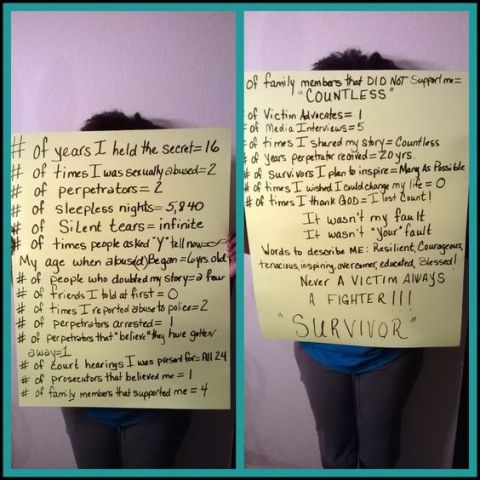 Image source: Pinterest
Rape is reductionist. It crushes the victim by reducing a complex individual of hope, aspirations, intellect and wit, into just one thing: A way of satiating the assaulter's crave to commit violence.
Since the media outlets, respecting the privacy of the attacked, keep their name and other details hidden, it sometimes becomes difficult for the public, to empathize with the crimes perpetrated against them.
Now that's what makes this woman different from the others.
Millions around the world have heard her story, and by doing so, borne witness to her struggle. They know that her pain is real. They know she matters, and that her dreams, hopes, and the life that's awaiting her, all of it matters.
What happened to this woman is not unusual. Rape is a horrendously common crime. The flimsy sentence then, had to draw heaps of scorn. If you are finding it difficult to understand why Turner is being given such a merciful sentence, well this is the reason: The fundamental truth about how the world works is that, some kinds of lives have always and will always be valued more than others. Turner is convicted of sexual assault. He forcibly inserted his fingers into a woman's vagina, a woman who was unconscious. He tore her, left dirt inside her body. He was apprehended by two grad students who were passing by. They saw Turner on top of this woman's body, who was nude waist down, shoving himself forcefully. But prison, according to the judge, would have a serious impact on this man who is "not a danger to others". Seriously?! Isn't that the whole point of sending a convict to prison, so that it has a serious impact on him?!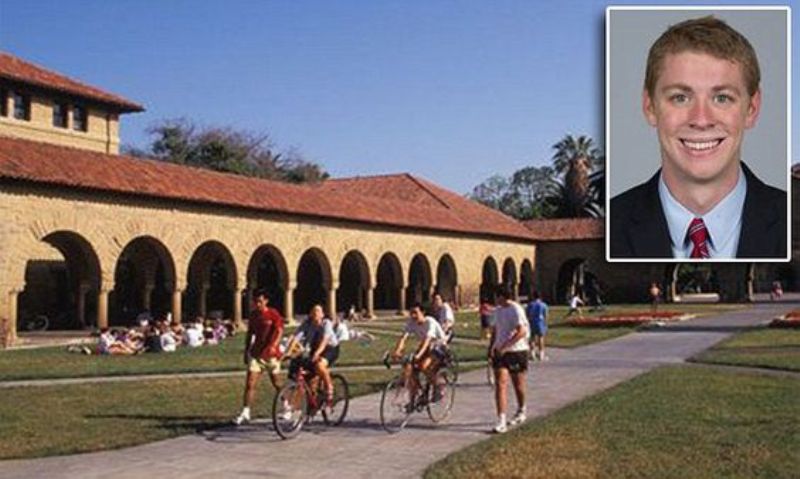 Image source: Pinterest
Turner comes from an affluent family. He has a swimming scholarship to Stanford (something that was mentioned, time and again, during the trial), He is presumed to be someone who has a future. The woman's voice, her ache, the horrendous crime committed against her, means much less compared to the potential that this man has, the future he's assumed to create for himself. We need to get one thing straight. If a person is a rapist and also an athlete, he is not a sportsman who made a mistake. He is a convict and a criminal, who also happens to swim.
---
Suggested read: 'People you may know' can be rapists – the story of Kevin Kantor, a male rape survivor
---
Turner's father, Dan Brock, in his letter, said that his son should not serve jail time for an assault that he referred to as "20 minutes of action," which was not violent. According to him, because of the case, Turner was going through depression, and had lost his appetite for the dishes that he once loved.
#brockturner father: "20 mins of action" just an "unfortunate word choice." You don't say. @thehuntinground @hodgman https://t.co/rOb4hyKDco

— Michele Dauber (@mldauber) June 7, 2016
The Stanford Case, like any other rape case, strengthens the claim made by many that there seems to be emerging a pattern in rape culture. This pattern suggests that women are the ones who have a past, while men have a potential, a future. When a woman is violated, when she is raped, she is asked questions like, "what did you do because of which this happened to you?" And then her past is scrutinized to look for clues, to justify that this was meant to happen. The violator, on the other hand, is asked questions like," what do you lose now?"; "how glum is your future?"  And hence his future is looked at for clues. Unless this pattern is broken, rape trials will continue to be biased and a complete mockery of the legal system.
Featured image source: Pinterest
Summary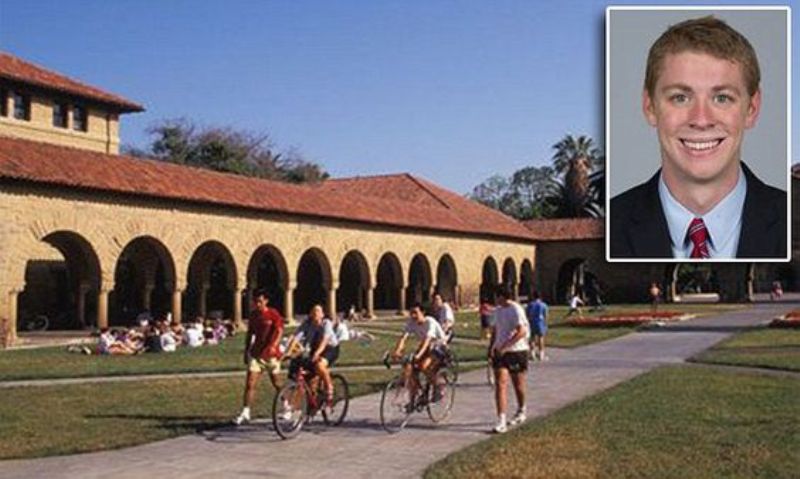 Article Name
Why The Stanford Rape Judgment Is An Insult To ALL Women
Author
Description
Let's show the world how the Stanford rape judgment is indicative of a pattern that women's autonomy is under threat.