Often, we get so preoccupied with our feelings and our state of mind, that we find it difficult to understand another person's point of view. Especially when it's someone close in the picture, we expect them to know what's bothering us without actually talking to them about it. When these people don't react to our bad mood, we start to feel hurt and neglected.
But things aren't always the way that we see them. Getting carried away with our feelings and emotions clouds our judgment and creates misunderstanding, especially when we don't communicate them properly with the person in question.
Opening up about your feelings and your opinions is your responsibility. It's unreasonable to expect other people to probe you to share what you are thinking. This will only frustrate them further and increase the divide between you two. Once you tell them how you feel, however, it's easier to have a talk and come to a logical conclusion.
---
Suggested read: 10 fights between couples that help strengthen their bond
---
Follow these tips on how to keep miscommunication from ruining your relationship.
1. Nobody is a mind reader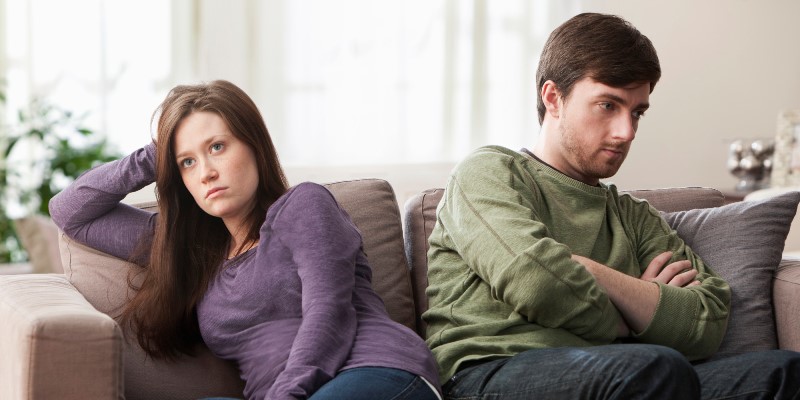 Image source: Google, copyright-free image under Creative Commons License
It's not justified to expect anybody to know what is on your mind when you haven't clearly told them about it. Expectations like these ruin any relationship, no matter how strong your bond is with the person. If you are still upset even after discussing an issue, you need to tell them that. Your partner will understand if they know what is upsetting you, but they can't reach that understanding if they simply don't know. Nobody has special powers that enable them to read minds. Thus, don't leave things for your partner to guess or read between the lines. Your partner might not even know that there is still something left to talk about. Avoid such a failure to communicate your needs to your partner.
2. Don't blame or make assumptions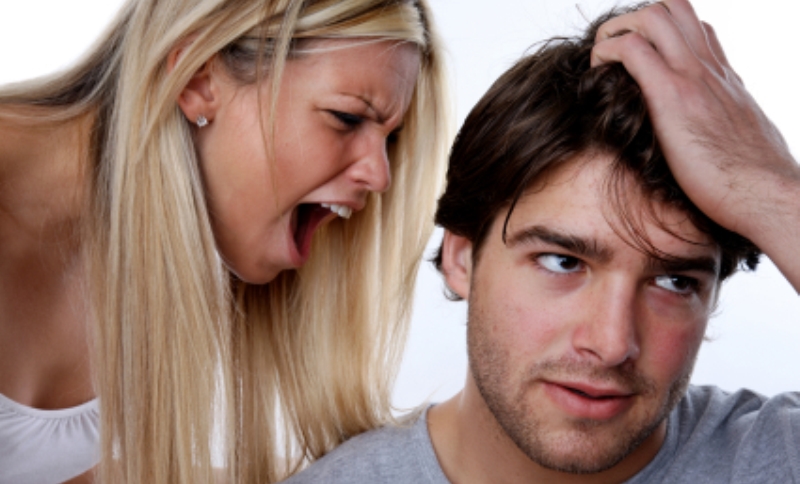 Image source: Google, copyright-free image under Creative Commons License
In your mind, it might be their fault, but there is a possibility that you may not know their side of the story. Instead of starting a conversation by blaming your partner for something they did or didn't do, you can tell them politely about what is bothering you. When you do this, your partner will give you an explanation for why they did what they did. You can then decide if the reason justifies their actions or not. Don't make up your mind and decide on behalf of your partner before even giving them a chance to tell you their side of the story. Assumptions or straight out misinformation are often the foundation of miscommunication in relationships, so try to avoid them whenever possible.
3. Don't use 'never' and 'always'
Image source: Google, copyright-free image under Creative Commons License
Instead of saying, "You never give me time" or "You always have time for everyone except me," stick to talking about the particular moment when your partner did do something that upset you. Using words like 'never' and 'always' make someone feel like they've never done anything right. You might mean that you've noticed a recurring behavior that you don't like, but they may take your absolute statements literally. Choose your words carefully, especially when discussing a topic that means a lot to you, because you never know how the person you are talking to will interpret what you've said.
4. Make a point, and then pause and wait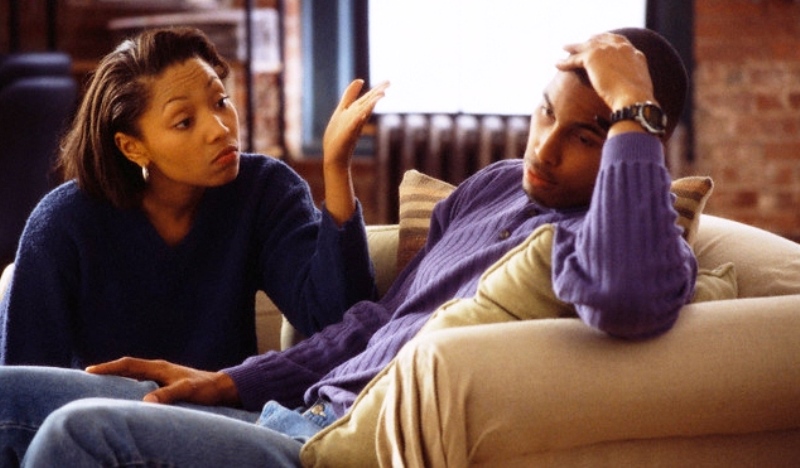 Image source: Google, copyright-free image under Creative Commons License
When you're upset about something, you may often find it difficult to express yourself clearly or calmly. From now on, when you are having a discussion about something that upsets you, make your point and then pause. Think over what you want to say and go over how you're going to say it. Don't repeat the same thing in different ways. It gets irritating for the other person to listen to you ranting or rambling, so eventually they will simply stop listening. Taking a pause also gives them enough time to go over everything you said and to process it before responding.
5. Fix your body language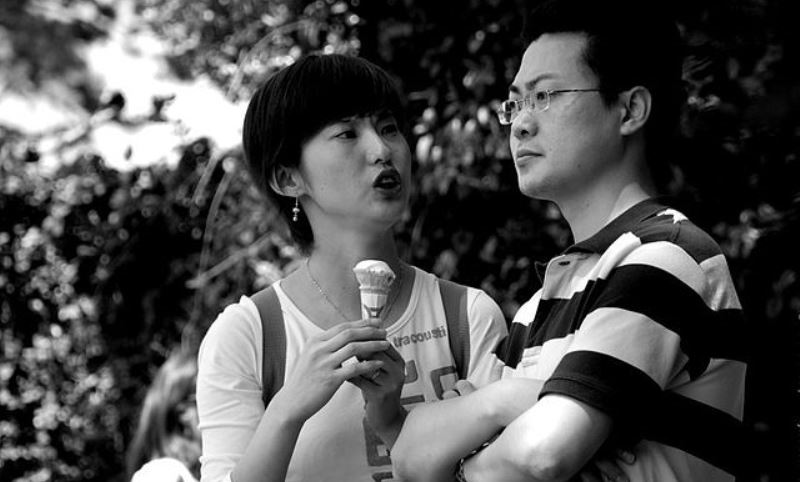 Image source: Google, copyright-free image under Creative Commons License
Don't cross your hands and stand with a closed posture when you're having a discussion about your feelings. It's not welcoming and gives off an impression that you are not interested in listening to anything the person has to say. Avoiding miscommunication is possible only if you're careful about tiny things like these. You might be ready to listen to everything your partner has to say, but your body language might be giving some other impression entirely. Stand straight and look into the person's eye while talking. Make sure you don't make faces or look away.
6. Have your emotions under control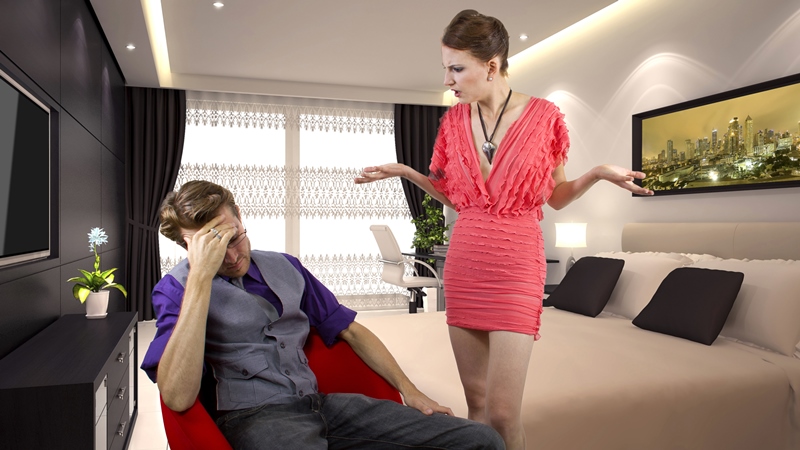 Image source: Shutterstock
When you're having an argument or a discussion about something your partner did that makes you mad or really upset, it's common to raise your tone, start crying, or lose your temper completely. Once you lose control of your emotions like this, the discussion becomes unproductive. If you want to reach a conclusion, try to keep your emotions out of a discussion and view it practically and logically. For people dealing with partners who keep quiet and say nothing when you share your feelings, it can be extremely tough to keep your cool when it happens over and over. Instead of lashing out, calmly tell your partner that you would appreciate more effort in the discussion because the relationship won't last with one-sided effort. This is an effective way to avoid a failure to communicate your thoughts to your partner.

---
Suggested read: How to fight effectively with your spouse
---
7. Don't discuss past mistakes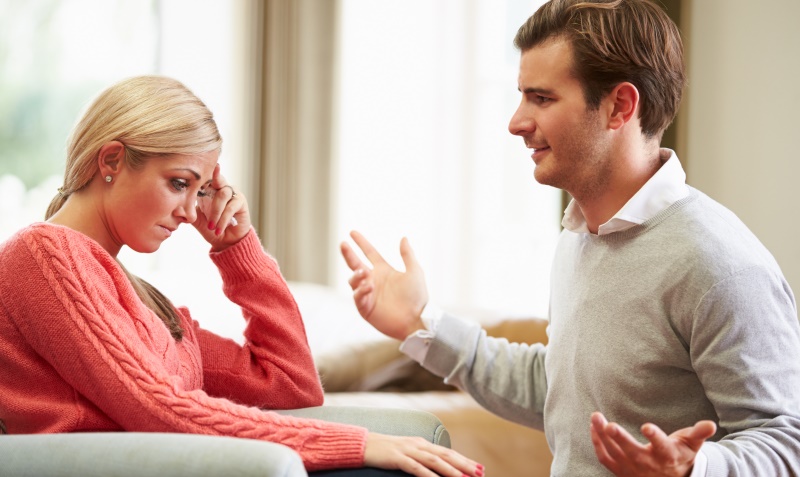 Image source: Dollarphotoclub
How many times have you argued about the same topic for years? It happens in a lot of relationships, and you're not the only one. Even if you're still fighting about something you've fought about in the past, refrain from mentioning past mistakes no matter how badly you feel like bringing them up. Talking about past mistakes will only get your partner extremely mad and make them doubt your ability to forgive. Don't harbor resentment or dwell on their past shortcomings; you are also flawed and wouldn't want them to do the same to you.
8. Give undivided attention to the person talking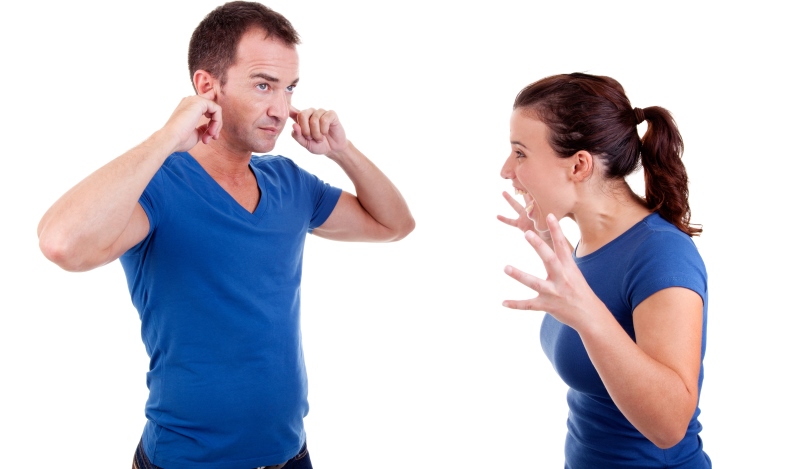 Image source: Shutterstock
Doing other things when your partner is trying to talk to you can definitely contribute to a failure to communicate. You must be very deliberate in order to avoid this. Let your partner know that you need to talk about something that is upsetting you and ask them when would be a good time to talk. Have the conversation when the both of you have time on your hands, keep distractions away, and give them your complete, undivided attention when they have agreed to talk to you. If you fail to focus on your conversation, it will be difficult for them to express themselves and may make them avoid future conversations out of frustration.
9. Talk about one problem at a time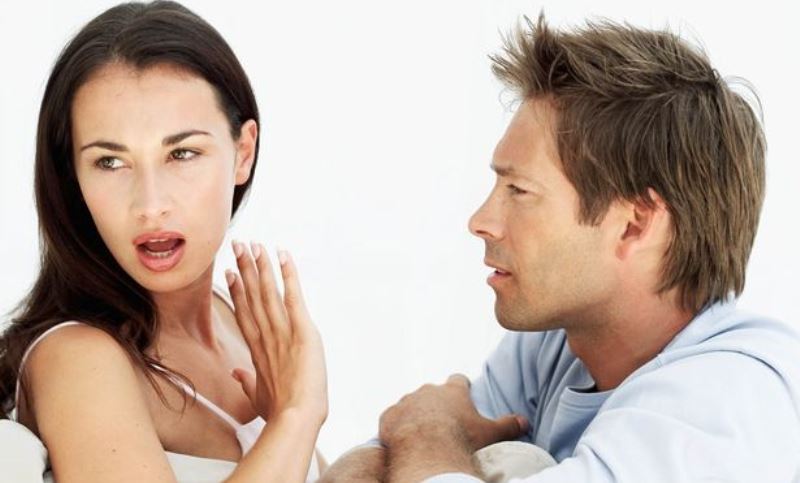 Image source: Google, copyright-free image under Creative Commons License
You're so pissed off that you end up telling your partner everything they've done to upset you, and that completely sidetracks the issue at hand. The conversation goes on to other topics and your problem is never solved. No matter how tempted you are to tell your partner everything at once, stick to talking about one problem at a time in order to keep your conversation focused and productive.
10. You're on one team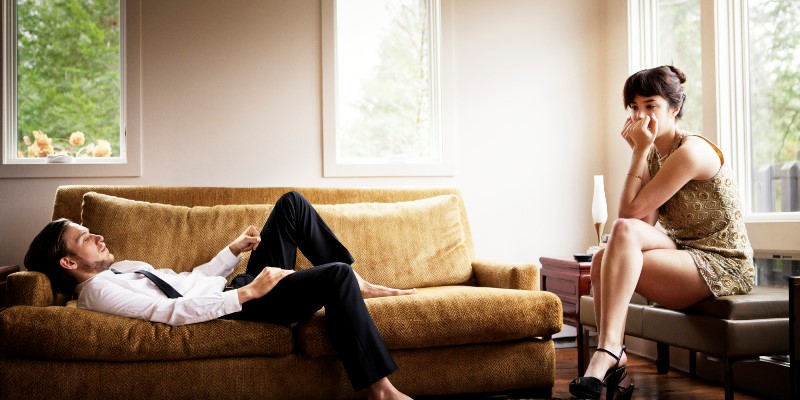 Image source: Google, copyright-free image under Creative Commons License
Remember that the two of you are discussing a matter, not to prove that you're right, but to make the relationship better. Keep in mind that you both are in this relationship together, even when it seems like you have entirely different opinions. It will be difficult, but it's true!
11. Don't be defensive
Image source: Shutterstock
Once you put your point forward, your partner might get defensive. Treat such situations carefully, reinforcing your point without attacking their claims. For instance, if you tell your partner that they never spend time with you, they might get defensive and say that you're never happy with anything they do for you. Don't react to this by fighting back. Instead, tell them politely that all you're trying to say is that you miss them and that you want to spend more time with them.
---
Suggested read: Top 10 reasons why married couples fight
---
12. Come to a conclusion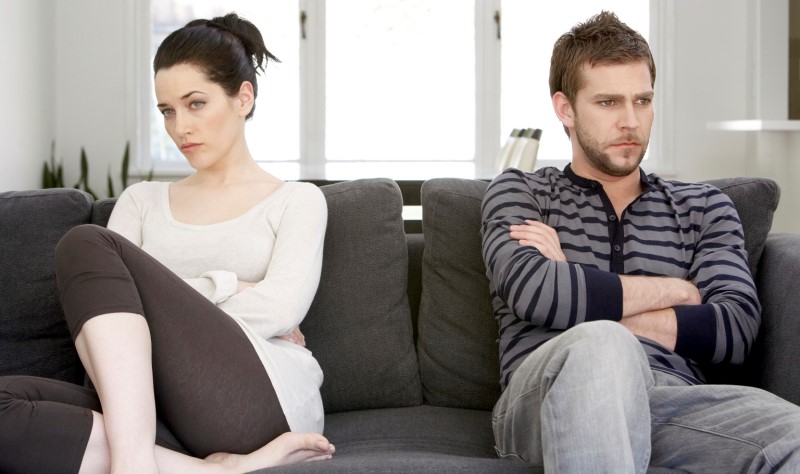 Image source: Google, copyright-free image under Creative Commons License
You get so carried away in fighting and discussing that you almost never reach a conclusion. Once all opinions have been voiced, discuss possible solutions and seek a reasonable compromise. Most relationships fall apart because of several inconclusive arguments that have accumulated over time. You don't want to be one of those couples; be proactive and get closure to every discussion.
Featured image source: Google, copyright-free image under Creative Commons License
Summary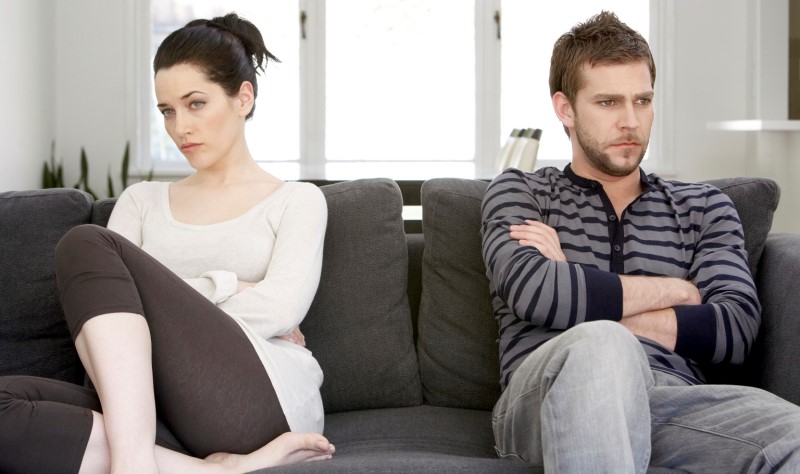 Article Name
How To Avoid A Failure To Communicate From Ruining Your Relationship
Author
Description
Do you expect your partner to just 'know' what's wrong by reading your mind? Here's how to avoid a failure to communicate from ruining your relationship.