Love is in the h'air. We all love our hair, but we also face miserable hair woes at some time or the other. Your cascading tresses endure a series of storms every single day – a run-in with a flat iron or the blow dryer. Your hair – once silky and smooth – is now frizzy, clumped, and crying for repair. Bad hair day, argh! Off to the shower it is to get things right again.
Your hair is your crowning glory and it should be treated as such. With a myriad of shampoos and conditioners available in the market, have you ever wondered if you are using the right ones?
Before you "lose hair" over your state, here are some pointers on choosing the best conditioner for your hair type.
Define your hair type
Before you choose a shampoo and conditioner, you need to know a little about the type of hair you have. Is your hair curly, coarse and damaged, dull and dry, frizzy, oily, limp, or lackluster?
Carefully observe the way your hair feels. Don't blindly buy a product because the advertisement tells you to. If you are not sure about your hair type, ask a hairstylist to figure it out for you.
1. For oily, limp hair
Does your hair feel like someone just downed dollops of Vaseline on it? Often, those with oily hair are tempted to shampoo every day because of the way their hair looks and feels — greasy. But daily washing may cause the oils to be stripped too quickly and make your hair come back even greasier and oilier.
Image source: Shutterstock
Use a mild clarifying shampoo that is gentle on your scalp and doesn't strip your hair of natural oils. Look for ingredients such as mint, lemon, menthol, and tea-tree oil. When buying a conditioner, pick labels that read light-weight, volumizing, balancing, or straightening. Dump creamy, moisturizing, and hydrating conditioners.
When applying conditioner, keep the product off your scalp. Apply a small amount to the midshaft and ends of your hair (the "pony tail") and spend extra time rinsing.
Bonus tips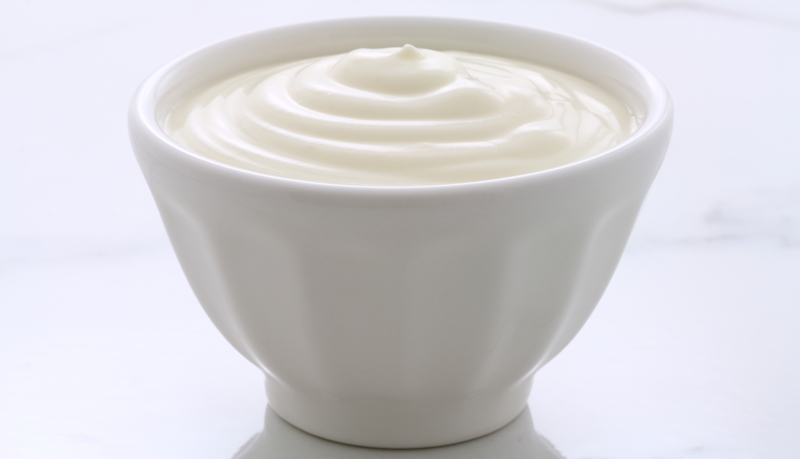 Image source: Shutterstock
Try a small amount of vinegar as a final rinse. Alternatively, try using fresh lemon by brushing the roots of your hair with half a fresh cut lemon
Baking soda and yoghurt are natural cleansers for oily hair. They are very effective in cleaning excessive oil and product build-up while adding body, volume, and strength to limp hair
A quick temporary fix to greasy hair is to just sprinkle a bit of baby powder or talcum powder, and fluff it through
2. For dry, damaged, or brittle hair
Long, mermaid-like Rapunzel hair sounds awesome in fairytales, but if your strands are split, frayed, and dull, then you're not quite doing it right.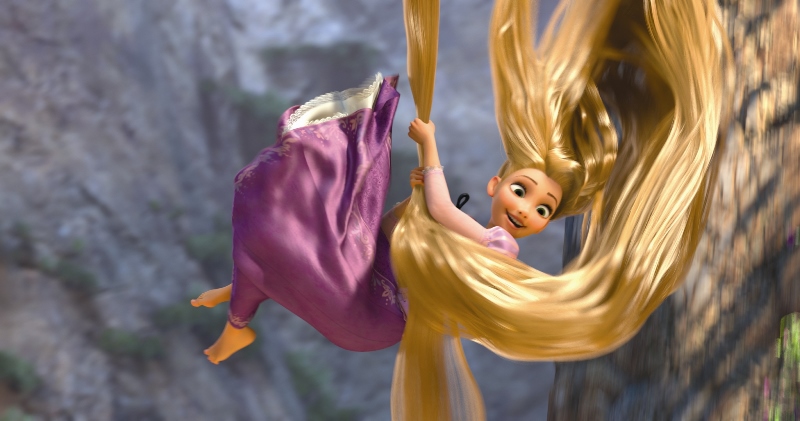 Image source: Google, copyright-free image under Creative Commons License
When your hair is dry, damaged, or even brittle, strong-action shampoos are a strict no-no for dry hair. Moreover, picking the right conditioner can make or break your good hair day.
Deep conditioners make a great investment for dry hair – they fortify your hair with moisture, vibrancy, and body. Invest in a good ultra-moisturizing, rich conditioner with ingredients like glycerin, to bind water; olive and avocado oils, for sheen and replenishment; and keratin, to strengthen and nourish. Avoid strengthening, fortifying, and volumizing conditioners.
Always begin conditioning at the ends of your hair. The ends are the oldest, driest, and more prone to breakage and splitting. By starting with the ends, it allows the conditioner to absorb and for your hair to reap all the conditioning benefits.
Bonus tips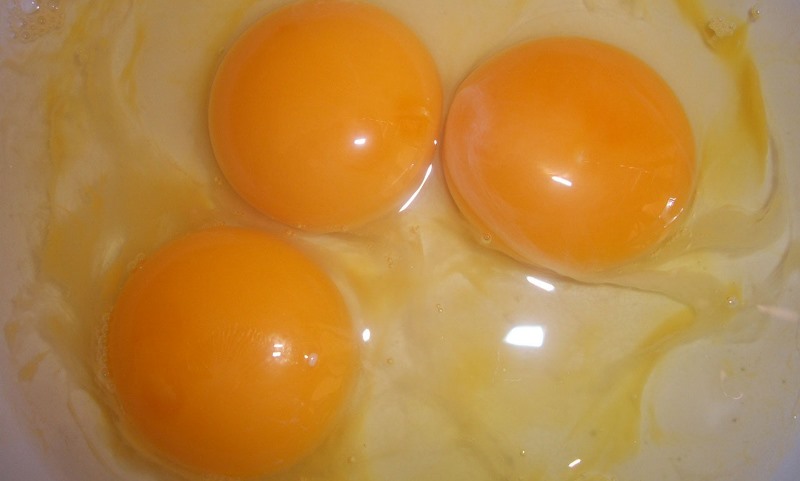 Image source: Pixabay, under Creative Commons License
Ande ka funda! Eggs are high in protein, which is what hair is made of. Using them liberally on dry hair can work wonders. Apply an egg white mixture to hair after shampooing, when your hair is still damp. Let it stand for 15 minutes and rinse with warm water (Hot water may give you scrambled eggs!)
Grin and beer it! Go ahead, grab another cold one—for your hair, that is. Your dull hair is begging for a brewski. A beer and apple cider rinse can add strength and shine to dull, limp hair
Champi Power! Oiling your hair regularly can make a significant difference to the quality of your hair. Olive, jojoba, and almond or coconut oil infused with herbs provide the best scalp nutrition. Massage the oil into the scalp in slow gentle movements
3. For wavy, curly hair
The key to curly hair is hydration. If you have curly hair, it takes longer for natural oils to move from the scalp to the ends, which can cause frizz on the lower half and give it the "mushroom effect."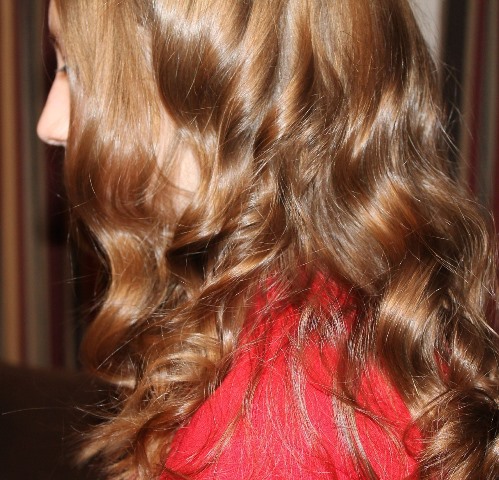 Image source: Pixabay, under Creative Commons License
Stock up on moisturizing shampoos and protein conditioners that make an extra effort to reduce frizz, while adding shine and essential nourishment. Look for ingredients like shea butter, olive oil, and glycerin to boost hydration and curl elasticity. Pick labels that read detangling, hydration, and frizz control.
For an extra boost of moisture, use a conditioner with smoothing properties like soy or wheat protein before and after you shampoo. If your hair is extra frizzy, spritz on a light, leave-in conditioner.
Bonus tips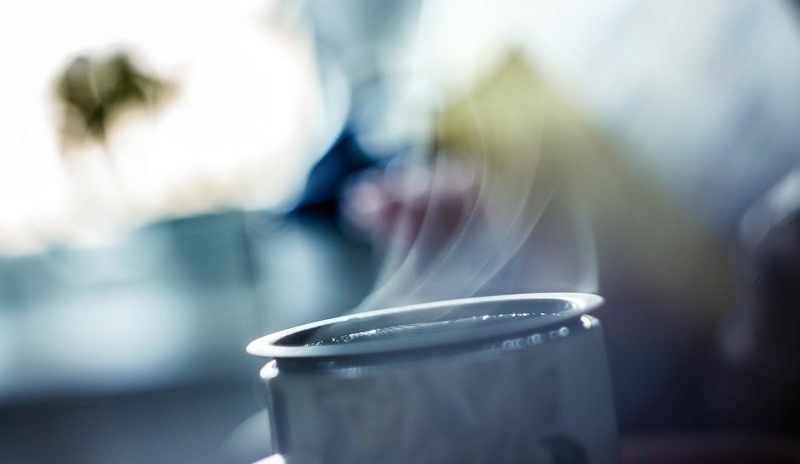 Image source: Pixabay, under Creative Commons License
Add steam to your hair-care regimen. It lifts the cuticle gently to allow for better penetration of conditioning ingredients, helping improve elasticity and moisture retention.
Slather a dime-sized dab of conditioner on damp hair, applying it just below the roots and through to the ends, and then style as usual. This helps to protect the hair from heat styling and improves texture and manageability. You can also use a styling product that doubles up as a leave-in conditioner.
4. For fine, thin hair
Because they've been burned before by heavy hydrators, fine-haired ladies are usually the pickiest about conditioners. They are on a perpetual quest for volume, something that's hard to achieve when your hair is all gunked up with the wrong conditioners, oils, and creams.
Image source: Shutterstock
You'll want to stick to lightweight conditioners with volumizing formulas. They claim to work the best for such hair by coating the hair shaft and plumping every hair strand to make it appear thicker.
Top ingredient picks for such hair are avocado oil and omega fatty acids, which maximize your hair's natural water retention and boost growth and shine.
5. For coarse hair
It is best to use a super hydrating, extra-moisturizing, and creamy conditioner for your thirsty strands. Coconut, macadamia nut oil, or shea butter are perfect ingredients in your conditioner that will coat the hair shaft and trap the water inside. Avoid using silicone-based conditioners, because they can prevent your hair from absorbing moisture.
6. For thick hair
While having thick hair definitely has its perks, it comes with a downside — frizz. For thick hair, it's all about replenishing lost moisture. You need to take heed of the products you are using on your hair, as those with alcohol will only dry it out more and make it frizzier. So, easy on the hairspray, okay?
Image source: Shutterstock
Avoid products that make your hair look thicker at the bottom, as it can create the dreaded puffy 'do effect. Buying a conditioner with softening ingredients like avocado and soy milk will help add weight, create a silky texture, and smooth out volume.
7. For textured hair
A conditioner is extremely important for girls with textured hair, which tends to be very dry and can break at the roots due to intense heat styling.
Image source: Shutterstock
Fortifying deep conditioners with protective ingredients work the best on textured hair. It helps maintain healthy, strong hair and guards against further damage.
Bonus tips
Dry your hair with paper towels to get rid of the excess water in your hair, then spray on a leave-in conditioner
Deep-conditioning your hair regularly is a must, but be careful not to overdo it as it will lead to buildup
Above all, whatever be your hair type, get a smart trim every six to eight weeks to prevent split ends, and indulge in hot oil massages with coconut/castor/jojoba oil for optimal hair health.
Like your skin, your hair needs nutrition. If you want a glorious, lustrous crown of hair, eat your way to great locks! Here are some nutritional tips for great hair health: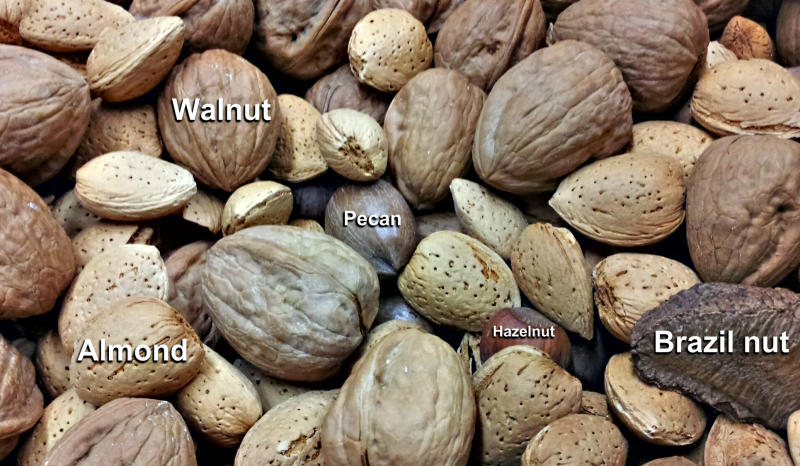 Image source: Google, copyright-free image under Creative Commons License
Do you go nuts for thick, shiny hair? You should! Munch on a handful of Brazil nuts, almonds (badaam), and walnuts. They are a terrific source of zinc, and are high on selenium, alpha-linolenic acid, and omega-3 fatty acids, important minerals for a healthy scalp
Go green! A diet rich in dark leafy greens – spinach, broccoli, beetroot, and okra (bhindi) – are loaded with Vitamin A, C, E
Low-fat dairy products like skimmed milk and yoghurt are great sources of calcium, an important mineral for hair growth. Try adding a cup of yoghurt or cottage cheese (paneer) in your lunch box to snack on later in the day. Stirring in a couple of tablespoons of ground flaxseeds works wonders for the hair too
Sprinkle hair-friendly spices like turmeric (haldi) and cumin (jeera) in your dishes
Go ahead, flaunt a healthy mane and make heads turn! Wish you a good hair day always!
Featured image source: Shutterstock
Summary
Article Name
How to choose the best conditioner
Author
Description
Choosing the right conditioner is as important as choosing the correct shampoo. Here's all you need to know about choosing the best conditioner.