Scenario 1: Rotten luck
He thought the evening was okay – he didn't feel that connection, and she thought the evening was great.
"This was fun. We should do this some other time," she says as she smiles.
Alas, he didn't feel the same way. Instead of leading her on – which would be cruel – he decides to let her know it wasn't meant to be.
He smiles thinly and says, "It was nice meeting you. Thank you." He extends his hand for a friendly handshake.
Her smile falters as she reads between the lines. She says, "You too. Take care," and shakes his proffered hand.
---
Suggested read: 10 first date conversation rules you NEED to break
---
Scenario 2: You're already planning a second date
He feels a solid connection with her. He would definitely like to see her again.
He walks her to her car. But before she opens her door, he comes right out and says, "I like you. Can we go out again?" As he waits for her response, there are butterflies fluttering in his stomach.
A slow smile splits her face as she says, "I'd love to."
His answering grin lights up his face.
Scenario 3: You see your future kids
He is chivalrous and a gentleman, who pulls out her chair and takes care of the check even though she's perfectly capable of doing it. He's all ears as she talks. She has a great time with him and lets him know non-verbally and also through her body language that she's interested in him.
Just before taking leave, he looks her right in the eye and says, "I had an incredible time with you tonight." And then he leans in and gives her a quick peck on the cheek, because he wants her to know he respects her enough not to try too much on the first date.
She is amazed at his frankness. Also, she feels the same way. They exchange numbers and set up to meet again, which could be the start to something great.
A first date is exciting and fun, and you get to know a whole new person. But it can be as nerve-wracking as it is exciting. After the energy and amount of planning you put in to make a first date memorable, the way you end it also matters. Most people have divested all their energy and thinking into the first date activities that they're almost clueless as to what to do at the end of the first date.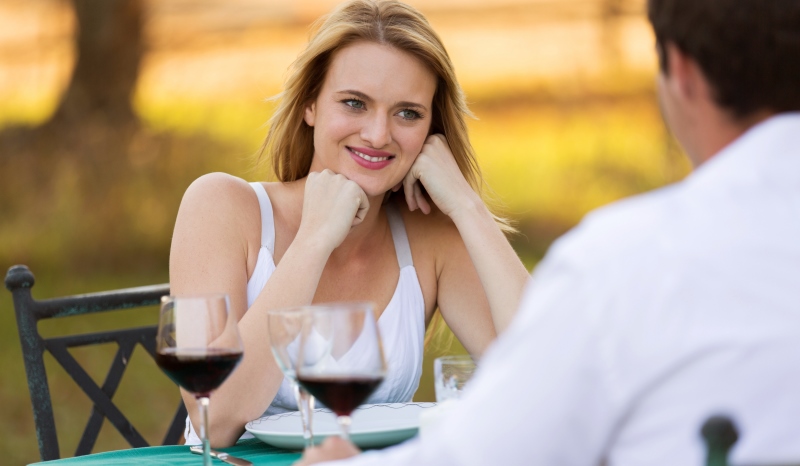 Image source: Shutterstock
You might have experienced one or more of the above mentioned scenarios in your life. What to do? How to behave? What not to say? These are just some of the questions that may crop up before you go out on your all-important first date.
There are a few things that help you in ending the first date gracefully – be it a great, an average, or a really bad date.
Plan ahead
It's a safe bet to have a backup plan in case your date is going horribly or headed towards becoming a train wreck. Tell your friends or family in advance to call you at a specified time; if the date is going great, you can continue on and if it's going rather badly, then you can feign an emergency and scram out of there. A word for the wise: if you're having dinner, be a gentleman/woman and wait till your date is done with their meal. Even then, give a plausible excuse and make a polite exit.
Never, ever, leave your date in a lurch. Don't pull a disappearing act on them. It's rude on your part and embarrassing on their part when they realize it.
Keep it cool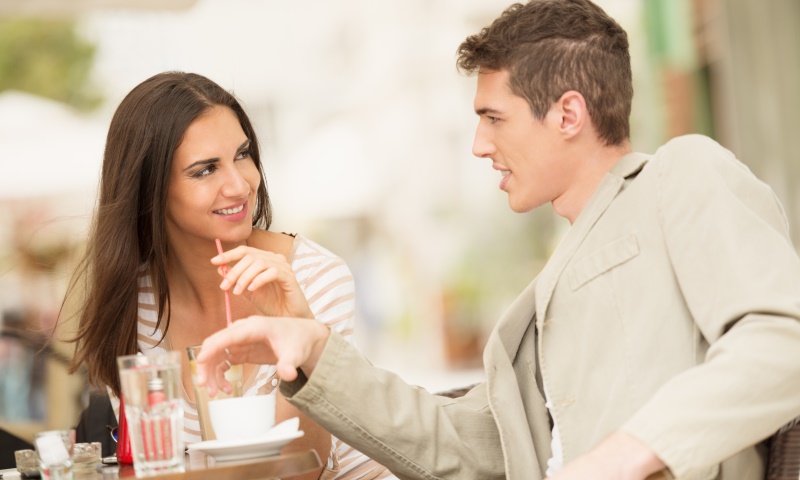 Image source: Dollarphotoclub
Have a casual attitude during your date. It doesn't mean you're allowed to act flippantly; just that, having a casual attitude puts your date at ease and having fun and getting to know each other will be the foremost thing on your mind. It doesn't earn you brownie points if you come on too strong and act all intense in the very first date.
---
Suggested read: 10 compelling reasons why you seldom make it past the first date
---
Be honest
If you really like your date, be forthright and let them know it. If they feel the same way, then it's promising and you might expect a second date in the near future. If your date doesn't say anything or just smiles benignly, then you both aren't exactly on the same page. If it's the other way around and your date is more interested to take it forward than you, then let them know what you think – truthfully and politely – that it's not going to happen. There's no point in taking the rejection or lack of interest personally. Hence, the casual attitude. Now is the time to end it gracefully – there's no point in being rude.
If you think that the date is going rather badly and your date is hardly paying you any attention to you and looks uncomfortable on top of it, take the hint and put yourselves out of your combined misery by bringing an end to the metaphorical torture.
Don't lead them on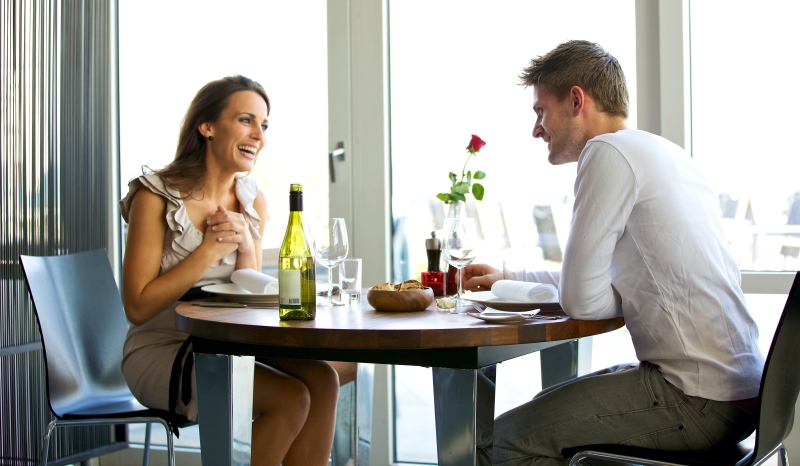 Image source: Shutterstock
Don't say that you'll call your date or meet them for a second date if you don't genuinely feel that way. It'll just lead them on and they'll wait for you to call them. It's emotional torture and makes them second guess themselves. If you don't think it's a good idea for you to go out on a second date because there weren't any sparks flying or if you didn't feel any connection, let them know it and don't leave them hanging emotionally. That's just cruel.
Chivalry thy middle name
Being polite to your date and displaying good manners during and after the date makes you look like the gentleman and lady that you both are. It'll leave a positive image of you in your date's eyes.
At the end of a date, when the check comes, be a gentleman and pick up the tab. If you're a lady and an independent woman and want to assert it, then split the check. But for God's sake, don't squabble over it in a public place. If he insists on paying, girls, ladies, and women, let them be chivalrous and have it their way. Split the check if you don't want to feel like you owe him something – especially if you're not interested in pursuing it further.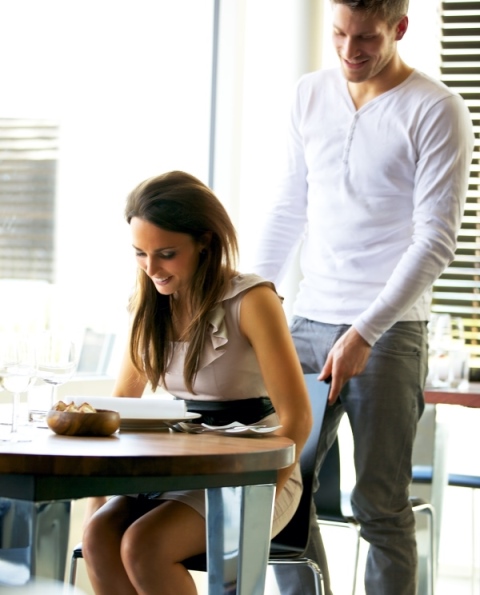 Image source: Shutterstock
Guys, thank your date for a lovely evening (even if you didn't), and show them to their car or cab – only if they feel comfortable to be escorted by you.
What comes around goes around
Treat your date with respect and kindness. In short, treat them as you would like to be treated. They'll appreciate this greatly and may even earn you some brownie points. That doesn't mean that you have to too nice and lead them in the wrong direction. Just be yourself and don't put on airs or fake niceties. If you really like something about them, let them know. And if you don't, it's best to keep your mouth shut.
Kiss, kiss, bang, bang
To kiss or not to kiss? That's the big question, ain't it? Usually, if a person likes you very much, they make it clear either by explicitly stating it or by their body language and non-verbal cues. If you're uncertain of reading non-verbal cues and body language, it's best to end a great date with a quick peck on the cheek or a hug good night. It'll let them know that you respect them enough not to try too much on the first date. If they want more, they may initiate the kiss themselves.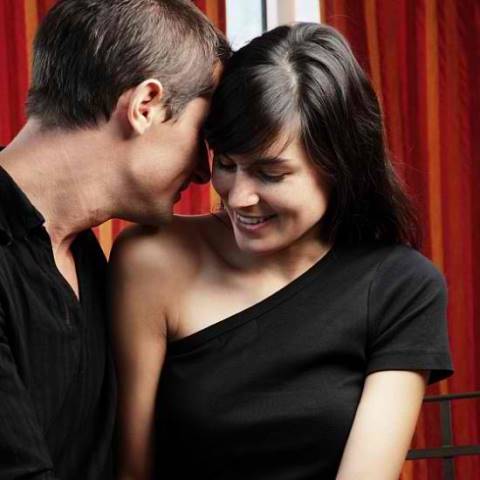 Image source: Google, copyright-free image under Creative Commons License
And if it was an average date where you felt that your date was friend material and felt no connection with them, then a friendly hug – with less intensity, could be given to your date. But if it was a godawful experience, then a firm handshake or a simple goodbye will send across the message clearly enough.
---
Suggested read: 12 things to do on a first date to make it unforgettable
---
Here are some final pointers that are sure to help you out during the first date:
Have fun and be yourself; no need to put on airs or fake niceties
Be honest. If you're not going to call them again, let your date know it – politely, of course. It's cruel, not to mention rude, to lead them on
Guys, be chivalrous because you want to, not because you have to
Don't squabble over the check in a public place. Ladies, if he wants to pay, let him
Treat your date as you would like to be treated
If you remember all these things during and while ending a date, then you'll be a gentleman or a lady who didn't hurt another human being by being rude or impolite. It doesn't take too much to act like a humane person; it just needs your will and inclination towards being a good person.
Happy dating!
Featured image source: Shutterstock
Summary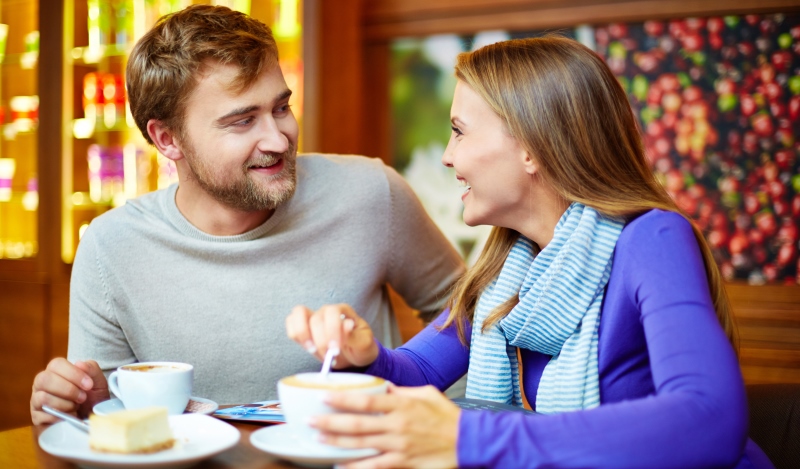 Article Name
How To End The First Date Gracefully
Author
Description
The first date sets the precedent for all future dates. So it's important to end it gracefully, whether you liked it or not - it's only polite.