Have a first date lined up and you are haphazardly researching what to do and the mistakes to avoid? Don't worry, you have landed at the right place! First dates are very crucial and it sets the right foundation for the rest of your relationship. Oftentimes in a relationship, most everyone recall the first date and the memories made on the first meeting.
When you go out on a first date, there are a lot of things you need to take care of. Do not rush through the date, but at the same time, do not take it too casually either. You don't want to leave the girl disappointed.
---
Suggested read: Here's the perfect way to end a first date
---
Here are 12 things you need to know when you are looking for answers for what to do on a first date.
1. Open up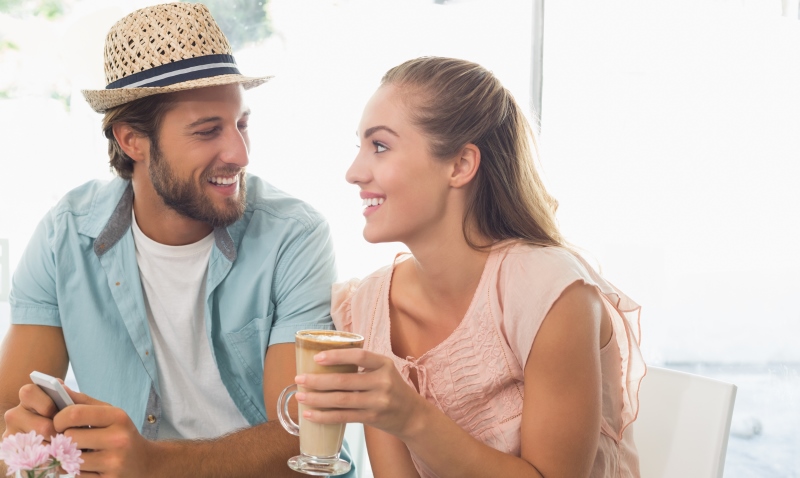 Image source: Shutterstock
Suffering from the first date jitters? If you don't know what to do on your first date, the first thing which you have to realize is the need to open up. This is not the fifteenth century where everything was hushed and low key. It is important to open up with your date. When on a date with someone, express what you feel. The first date might give you jitters, but you should still feel comfortable about opening up. Feel free to express what you are doing and make the woman feel at ease too.
2. Compliments, please?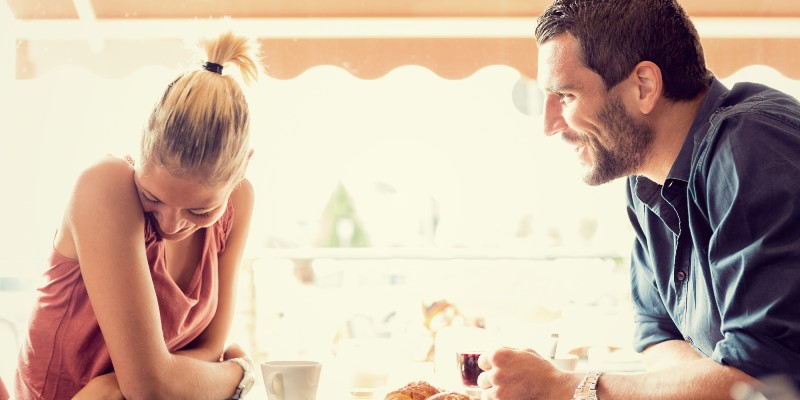 Image source: Google, copyright-free image under Creative Commons License
Women love compliments, there is no doubt about it. When a girl has agreed to go on a date with you, you will find that she is likely going to put in a lot of effort into looking nice. She might put on makeup and wear the perfect dress and might have spent a lot of time in front of the mirror fussing over her look. In such cases, it is important that you should give her the right compliments which can truly make her feel beautiful. Every compliment has the power to make a girl feel beautiful, and you should do your best to let her feel the warmth of genuine compliments.
3. Don't argue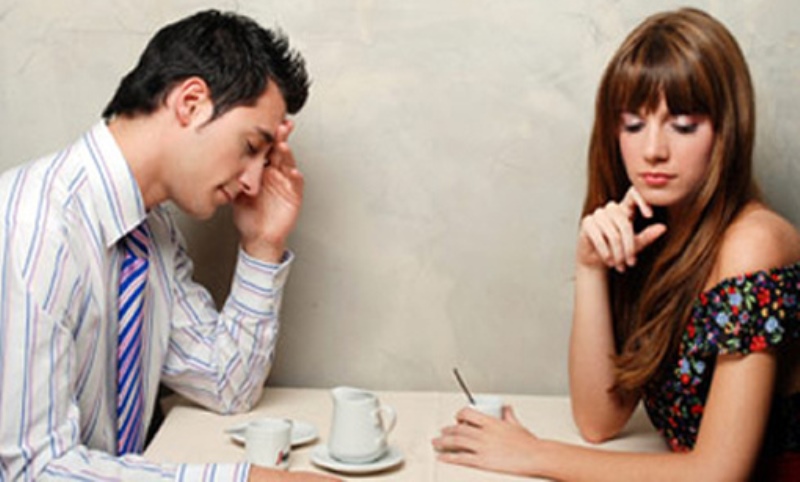 Image source: Google, copyright-free image under Creative Commons License
When you are going on a date, you should not make the mistake of arguing. Arguing will always make matters worse, no matter what. It is not mandatory that you should fall in love on the first date itself; however, arguments are not the best way to start a date. Even if you don't seem to agree on some point, don't be cantankerous. Politely express your opinion and accept that you had a difference in perspective. Remember, a date isn't a debate ground and arguments don't make a date enjoyable or memorable.
4. Don't sugarcoat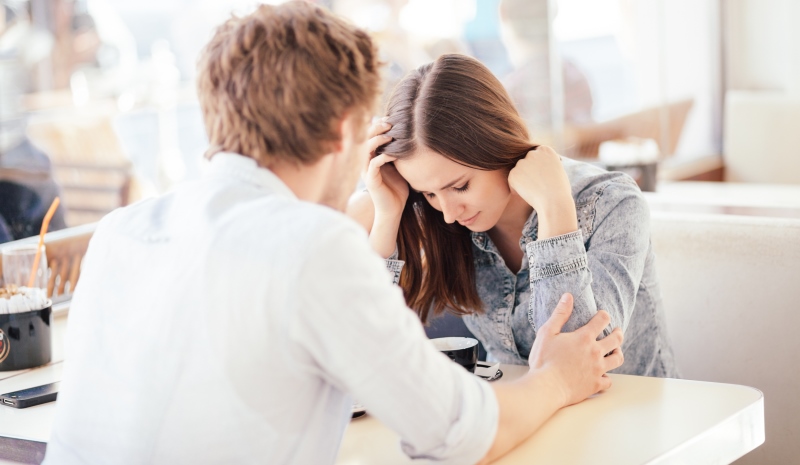 Image source: Shutterstock
While I am not in favor of arguing, I don't encourage sugarcoating the facts either. In case you do not enjoy the date, don't go on and on about how this has been the most eventful day in your life yet. You need to know where to draw the line and you should keep it casual. I understand that you may have a lot of expectations from your first date but this doesn't mean that you should exaggerate every single thing. Keep things neutral, but make sure that you are not leading the girl on if you have no intention of meeting her again. You do understand why this is so important, don't you? Playing with a girl's emotions shouldn't be one of your characteristics.
5. Be a gentleman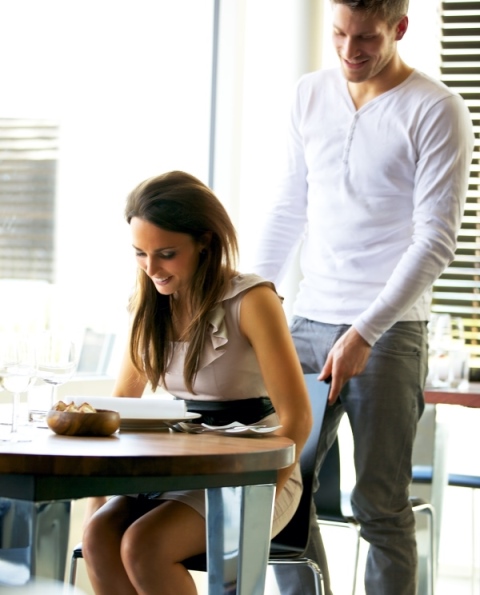 Image source: Shutterstock
Among the important things you need to remember as to what to do on a first date is to not be a jerk who doesn't know how to be a gentleman. Those who wonder what to do on a first date need to know that being a gentleman is a prerequisite. You have to be on your best behavior and let the lady be happy that she chose to spend the day with you. There is no guarantee that your first date will be amazing, but at the same time, you do not need to make it disastrous either. So, be a gentleman, pull out the chair for her, look her in the eye, compliment her once or twice, ask her how she is feeling, and let the day turn out to be a good memory for both of you.
6. Don't be late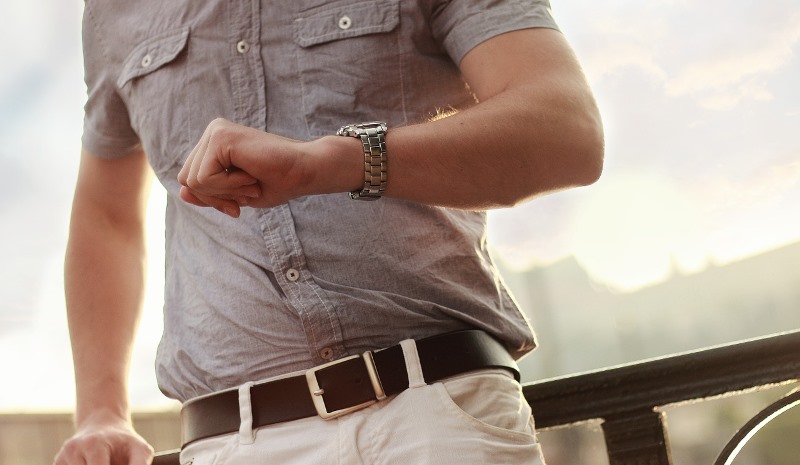 Image source: Pixabay, under Creative Commons License
Never ever make the mistake of turning up late for your date. Do you have any idea of what it feels like to be stood up on your date? The embarrassment is not anyone's idea of fun, and it may make a serious dent in your self-confidence. When you turn up late for a date, your date may go through some of the most disastrous thoughts and a wrong start will ruin the night. So, you need to be sure that you turn up on time. Ideally, you should try and be present at the venue a few minutes early. If you are planning on picking up your date, ensure that you are on time because going on a date might be the start of your new relationship.
---
Suggested read: 10 simple ways to make small talk work for you on a date
---
7. Talk it out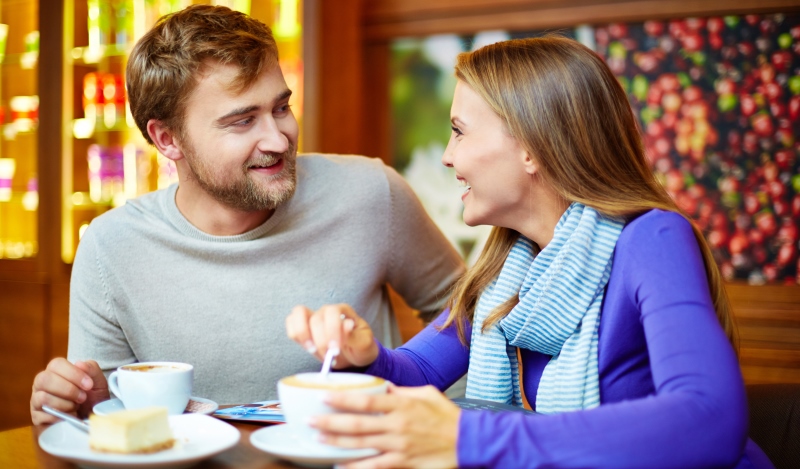 Image source: Shutterstock
I have seen a few people stare at the windows and talk about the weather or what their favorite subject was in high school on their first date. I can barely stop myself from cursing in a such situation. I mean, does it really make any sense if you go on a date and keep quiet the whole time? Why would you even bother wasting each other's time? A first date is the opportunity to have some great conversations. You should have no apprehensions toward each other and get to know as much as you can about each other.
8. Don't be too pushy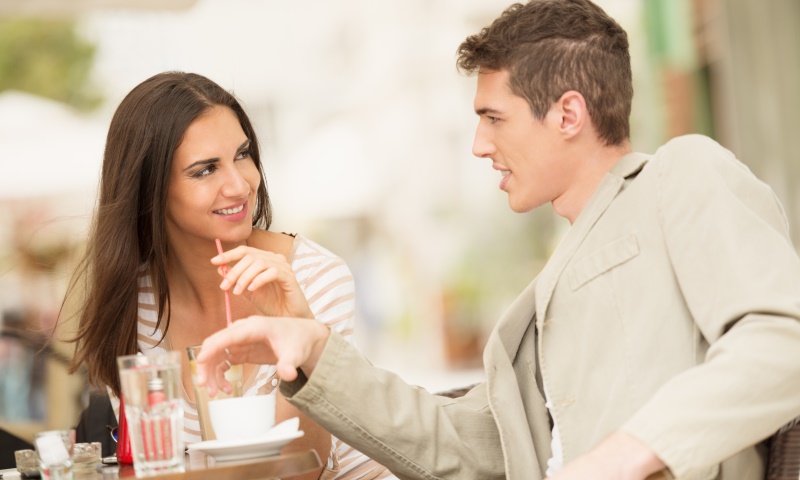 Image source: Dollarphotoclub
You need to know that there is absolutely no way that you can be too pushy or forward in the dating world. You should know where to draw the line and what your limits are. Just because you really like the girl doesn't give you any right to claim her as your own. Before you throw yourself at her, you should ensure that you can sense what she feels like. If you feel that there is mutual consent, you can then try your best to take things forward, but don't be pushy.
9. Gauge her body language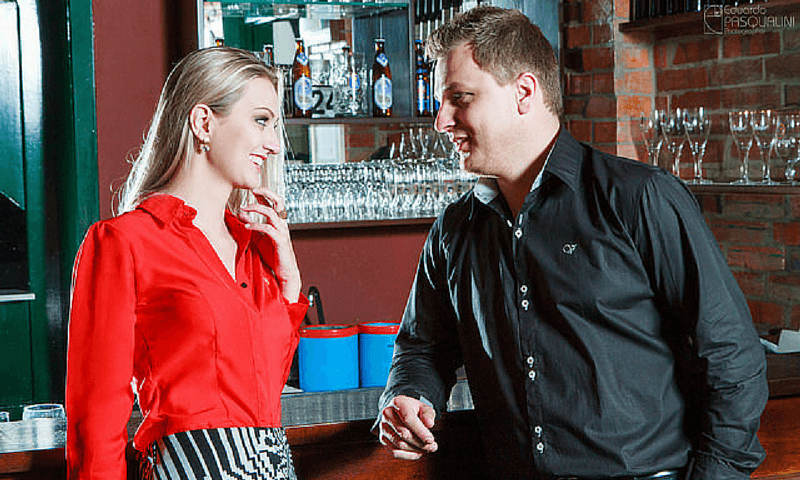 Image source: Flickr
You should spend some time trying to gauge her body language. Do not be too busy dreaming about your own fantasy though. You need to be sure that you can spend time gauging her body language and try to understand how she is feeling. If you are a keen observer, you will be able to draw the right conclusion as to what her body language is and then you can take the right actions accordingly.
10. Did you have a good time?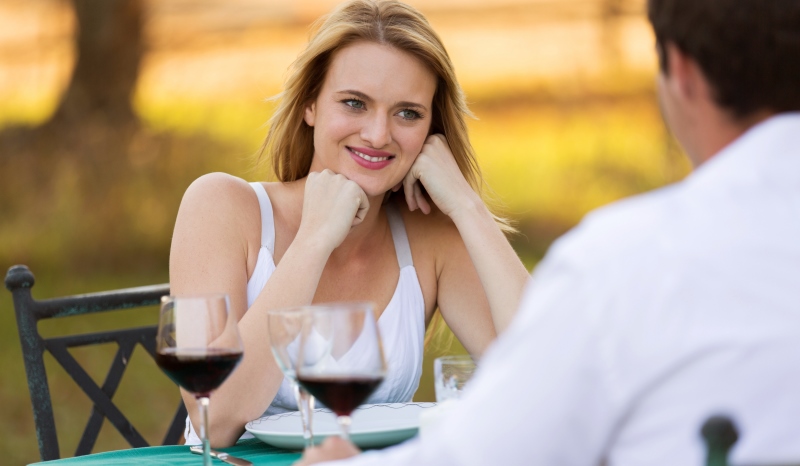 Image source: Shutterstock
You should try and find out if the two of you had a good time shortly after the date. Very few relationships can continue unless you manage to have a great first date. Once again, make sure that your analysis isn't one-sided. You should see how the girl is feeling after the date as well. If your first date wasn't very enjoyable, it is better not to pursue the relationship any further and end it right then and there.
11. Build a strong ambience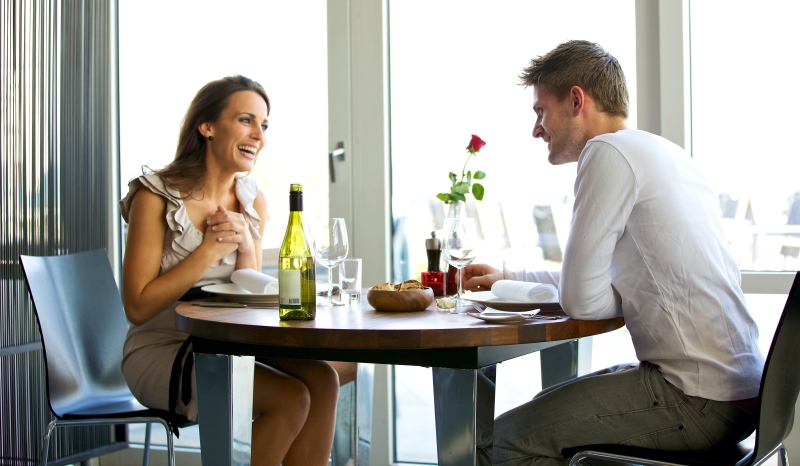 Image source: Shutterstock
When you are on a first date and your heart is beating a tad too fast in anticipation of how the evening will unfold, you should focus on the ambience you are creating. Look into different ways you can impress your girl, such as your choice of cologne and outfit. At the same time, you should try and pick an enjoyable and relaxing venue. Women can get turned on by good looks, intelligence, sensitivity – honestly, this varies from woman to woman. But it's up to you to figure out what your strengths are and play them up.
12. Arrange a follow-up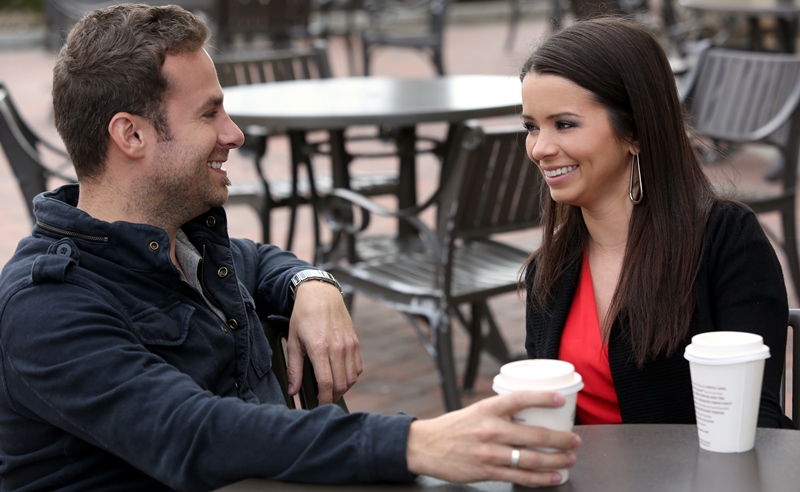 Image source: Shutterstock
Yes, you need to carve out an opening for a follow-up meeting if you really like her. Don't be one of those guys who cannot work up the nerve to ask a girl out. You should be clear when you ask her about a follow-up meeting. Let her know that you had a great time and you can't wait to see her again. Don't play the waiting game because it often tends to backfire.
---
Suggested read: 10 topics you MUST avoid on the first date
---
Did I answer what not to do on first date or how to impress your girl in the best manner? Have some hilarious first date stories? Share with me in the comments below!
Featured image source: Shutterstock
Summary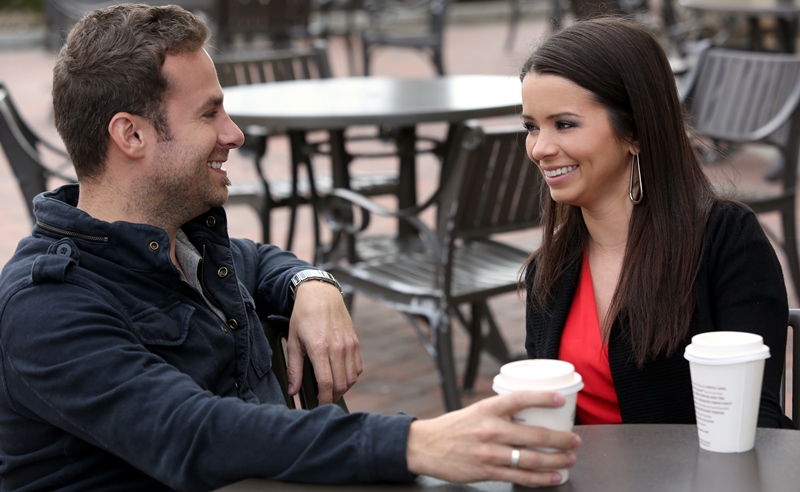 Article Name
What To Do On A First Date To Make It Unforgettable
Author
Description
Here's what to do on a first date to make it unforgettable. It's simple, really.