First dates always have more glam associated with them than other dates. No matter at what age you are dating, the first date with that special someone seems to be a big deal. Especially with dating having speeded up to the ranks of Tinder, OkCupid and the like, there is not much that you can predict about how your date could go. Gone are the days when friends would introduce you to their pals and you were set up on a date. We have largely moved away from them and there is a whole lot of stuff that is going on around the concept of dating. However, more often than not, some first dates are ruined thanks to your foolhardiness or even some awkwardness that you tag along.
---
Suggested read: 10 first date conversation rules you NEED to break
---
Here are a few tips to ensure that the next first date you go on ends in a happily ever after!
1. Do not carry baggage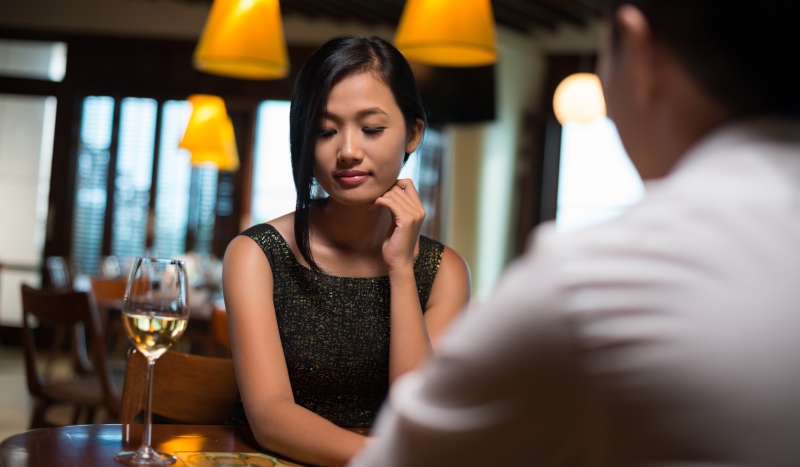 Image source: Shutterstock
The worst mistakes you might be making on the first date is that you carry all your baggage from your last relationship that left you wrecked. Seriously people, why would somebody looking to date you find this interesting? In addition, if you are still talking about all that truckload of negativity you went through, just ask yourself if you are indeed prepared for the present date at all. In addition, you need to know that first dates always mean a certain charm. Therefore, you must never make it appear to be a rebound pick. This eats away into the charm as well as the joy of the one who is willing to spend time with you.
2. Stop being critical
You might be a perfectionist but stop being overly critical on date night. So what if the drink is not perfectly cold or if the steak is underdone? You need to maintain your poise to ensure that your date does not feel like you are a control freak. Talk out any issues you might have with the restaurant or at the venue with the concerned staff separately. Simply remember not to lose your temper or be rude to anyone with your date right next to you. After all, first impressions make for very lasting impressions.
3. Be relaxed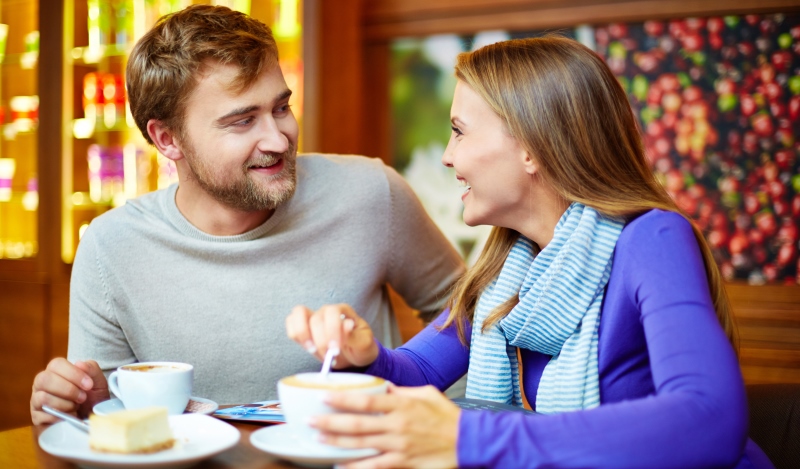 Image source: Shutterstock
Maintain a certain calm about you. Do not feel too stressed or hyped up over the first date. It might be that you are going on a date after many moons, but then, you're just rusty. It's like riding a bicycle – you never forget how to. Please do not equate this to stress. Unless you are relaxed from within, you cannot simply appear calm on the outside. Even if certain things irked you on the day of your date, make sure you share this with your date so that they know that you're not your usual self. This is because you have to at least show how open you are to this date before going on to the next level. Unless you express your efforts, it will get more difficult to build something solid based on one-sided effort alone!
4. Limit your conversations
While we always encourage you to be open and honest on a first date, we would suggest that too much transparency is not healthy. For instance, you should not go on to talk about your past relationships, family issues or any health issues. Why would you want to talk about everything at once? Too much information can be jarring. The best way to leave a chance for a second date is to create space for sharing something more. Moreover, you have to be careful of what you share since a good first date means healthy conversation without either of you feeling awkward.
5. Avoid talking intimate details
This is a tell-tale sign that you are desperate. Therefore, you need to avoid talking about intimate details all too much on the first date. Why would you waste time talking such stuff when you know that it's a date and not a relationship? Unless you know where to draw the line, you cannot expect to develop a healthy relationship. The first date could be the first day of a long and lasting relationship. Why miss the bus?
6. Stop sharing too much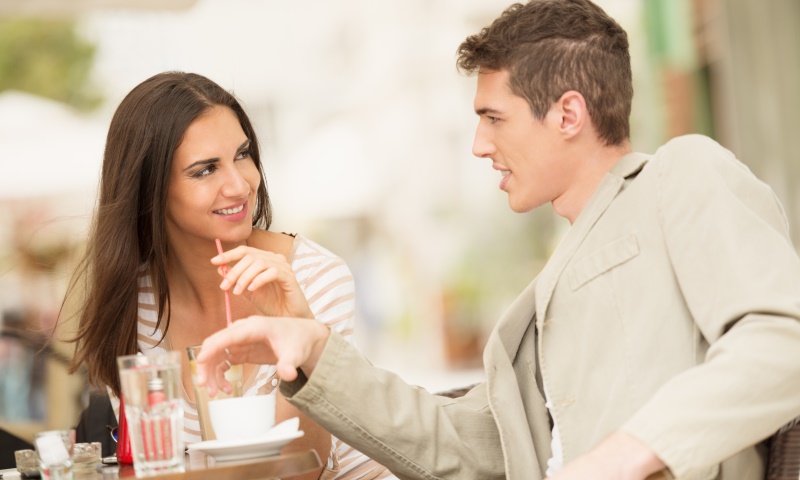 Image source: Dollarphotoclub
You must understand that sharing too much could put you in a tight spot. You have to watch your tongue and make sure that you do not spill too much at once. Take a deep breath and always ensure that you have a decent limit to what you talk. Always behave and present yourself in your best.
7. Do not appear too desperate
Make sure you are not too shrill and overwhelmed with the first date. Please do not try to ask when you're meeting next. Rather, send out subtle hints that you'd like to get together again if you really liked the person. They will take the hint and give you a 'yay' or a 'nay' for the second date. Never impose, always ask.
8. Control your excitement at the next prospect
Even when your first date is bound to have a follow-up second date, you have to ensure that you do not get too excited. Make sure you do not get too touchy feely with your date on the first date either. That's just not classy.
---
Suggested read: 12 things to do on a first date to make it unforgettable
---
9. Avoid comparisons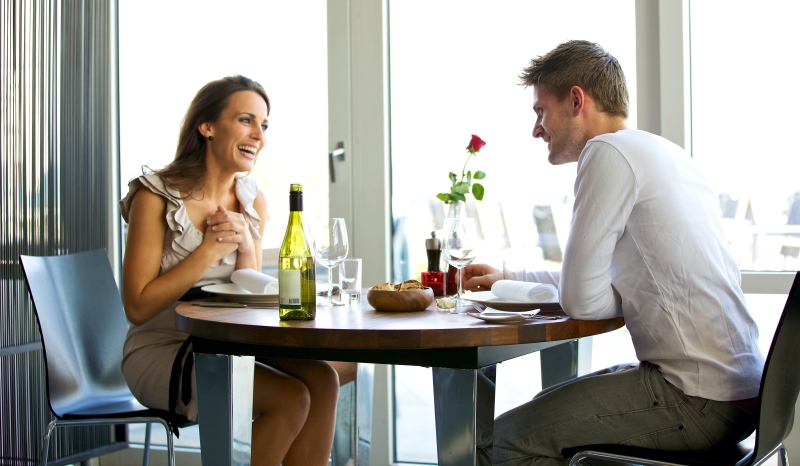 Image source: Shutterstock
Do not compliment your date on the first date or ever by comparing them to an old flame of yours. Comparisons are bound to put you in trouble. Your date gets the signal that you are not too happy with them and are missing somebody from your past.
10. Make it a collective story
A first date is as much about your date as it is about you. When all goes well, you could actually end up being a couple! Make sure you value your date right from the first date. Who knows, that first date could be the first step in building a lasting relationship with them?
Make the most of the first date with that special someone. Get to know that person by shedding your inhibitions. Once you both are on the same page, make sure you build your relationship up step by step. Take things easy and steady!
Featured image source: Tumblr
Summary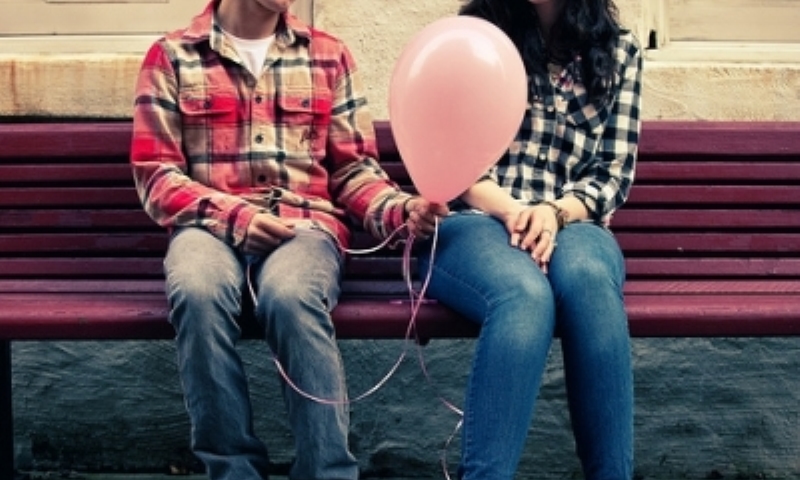 Article Name
10 Tips To Ensure The First Date Turns Into Your Happily Ever After
Author
Description
Going out on the first date can be nerve-racking. But it needn't be so. Here's how to ensure that your first date turns into your happily ever after!