What is a successful marriage? It is one where the husband and wife are true partners to each other, assisting and supporting one another through the ups and downs that life throws their way, not to mention shouldering the myriad responsibilities that come with being a family, together, as a unit, a team. Traditionally, husbands have been going out to be the breadwinners, while women stayed home keeping house and raising kids. However, with changing times, this is no longer the norm. Men and women both can be the breadwinners, and they both can do the housework together, alongside raising a family.
According to various studies, husbands are helping out more around the house, than ever before. Back in 1976, women did 26 hours of housework a week, compared to only six hours that men did. But now, the good news is, the percentage for women has lowered while it's gone up for men. On the flip side though, despite these improvements, wives are still doing more household chores than men. How unfair is that?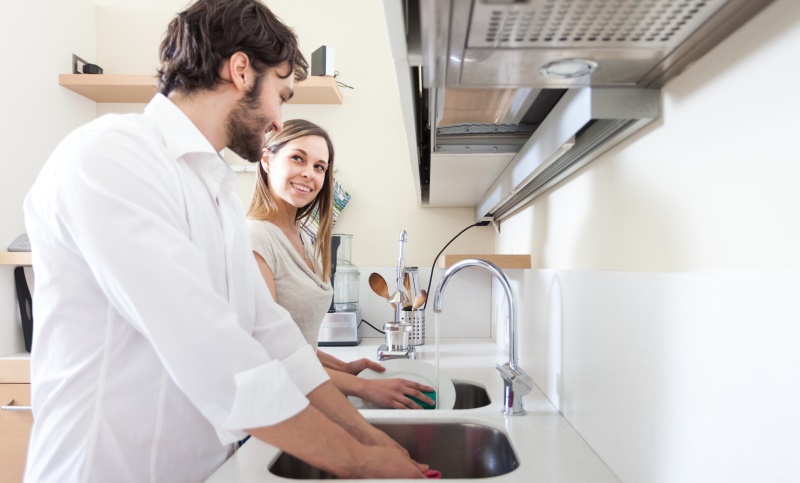 Image source: Shutterstock
A new study from the University of Michigan has shed light on the fact that women always seem to have so much housework, which seems never-ending. Apparently, that's because a husband creates 7 hours of extra housework a week for women! However, on the contrary, a wife saves her husband from an hour of household chores around the house, every week.
According to data released by the Bureau of Labor Statistics, 83 percent of women and 65 percent of men do housework, as of 2014. There are some other interesting revelations from the study. Here are the salient ones:
---
Suggested read: Women need more sleep than men, says Science
---
1. A woman spends 2.6 hours a day doing housework, compared to 2.1 hours that a man spends, on an average day.
2. Only 20 percent of men tend to do what is deemed as 'women's work' – laundering, cleaning, and cooking, compared to 69 percent of the women. And 8 percent of women do the 'men's work' – lawn, garden work, and maintaining the house in general, compared to 11 percent of men.
3. While 17 percent of women spend 1.3 hours on leisure activities, 22 percent of men spend 1.8 hours.
Frank Stafford, associated with the University's Institute for Social Research (ISR), who directed the study, said,
"It's a well-known pattern. There's still a significant reallocation of labor that occurs at marriage – men tend to work more outside the home, while women take on more of the household labor. And the situation gets worse for women when they have children."
Society, sometimes seems like a double-edged sword, upon which women balance precariously, with one end baying for their blood expecting working women to work around the house, while judging stay-at-home moms for not contributing towards expenses. How is this fair?
If you're a husband, pick up the slack and help out your wife, without letting her nag you into doing it. She'll definitely appreciate it.
Do you help your wife in housework? Do you resent your man for not putting in as many hours as you doing housework? Share your thoughts with us in the comments below.
Featured image source: Shutterstock
Summary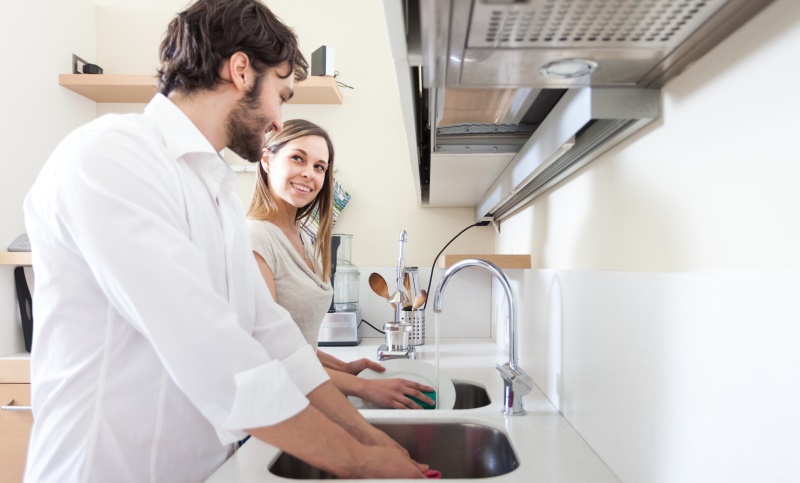 Article Name
Husbands Create 7 Hours Of Extra Housework For Their Wives, Says Science
Author
Description
Wives still take on a huge chunk of housework, while husbands create 7 hours of extra housework for their spouses, says a new study. How is this fair?