When you are engaging in an energy intensive activity like running, water plays a very important role. Water is the very fuel your body runs on, making it an absolute essential for runners like you. The right intake of water has proven to take the running results to a surprising high, while the results of failing to work your hydrating routine right range anywhere between uncomfortable to even dangerous!
Image source: Pixabay, under Creative Commons License
And THAT leads us straight to the seven rules of hydration for runners that you need to abide by from right now itself – no questions asked!
1. The pre-run hydration is equally important
Why – Running increases the aerobic demands of your body. The hydration that you need on a cellular level isn't easy to achieve by drinking water an hour before the run and poses the risks of your blood volume dropping, a reduction in your body's ability to transfer heat, and an unhealthy increase in the heart rate.
Do it – Develop a habit of drinking ample of water each day. Having 16 ounces an hour or two before the run works great and if in hurry, four to eight ounces before fifteen minutes can help too.
(FYI – water, sports drinks, iced coffee, or ice tea – you can take your pick!)
2. Plan your hydration schedule during the run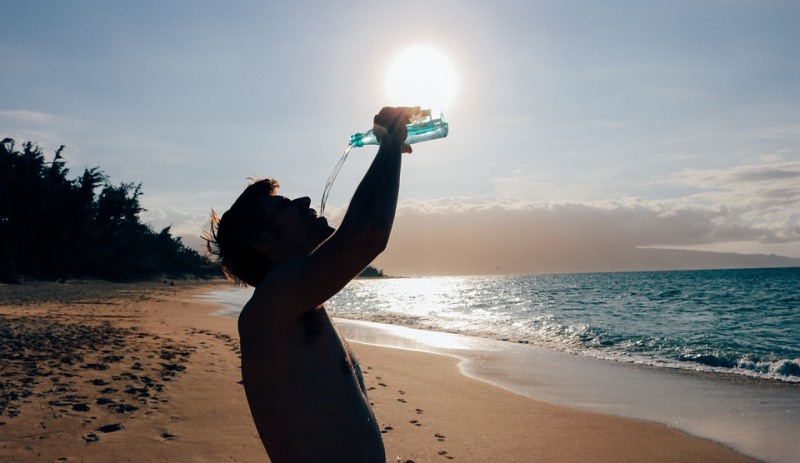 Image source: Pixabay, under Creative Commons License
Why – While a low intake of water is a serious risk for runners, an unnecessarily high or even frequent intake can also cause troubles. It is always best to drink small amounts of water after fairly regular intervals, both mid running and otherwise so as to save yourself from any health risks.
Do it – Chart your drinking habits for 2-3 runs, analyze them, and come up with a hydration schedule you'll follow.
3. Cold sips are best for longer runs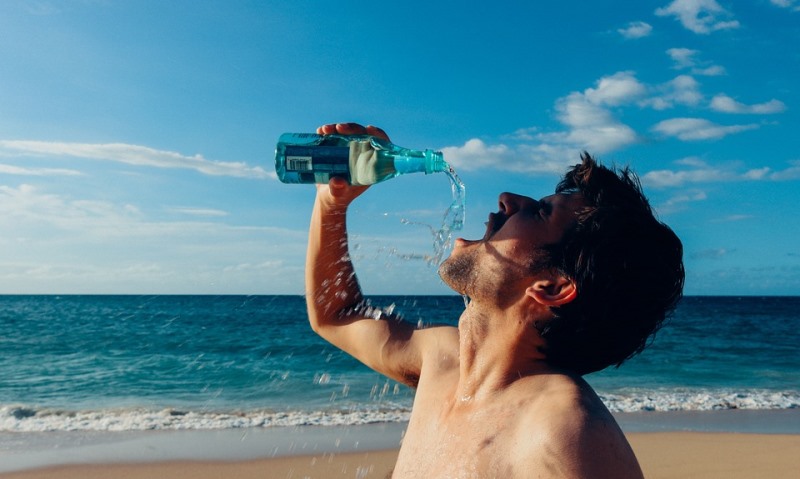 Image source: Pixabay, under Creative Commons License
Why – Studies over the years have shown and proven that you can run up to 10-12 minutes faster when you run after drinking a cold drink than when you do after having a hot one. And the result of a run after a chilled slushy beats that of a cold drink.
Do it – Sip in icy slushy before a hot run.
4. The hydration needs differ with the duration of your run
When you're running for just an hour or less – three to six ounces of water after every fifteen minutes.
When you're running for one to four hours (or more)– three to six ounces of a sports drink or electrolytes after every fifteen minutes.
5. Don't let carrying a water bottle along for the run become a problem
Why – It can be tiresome and not much good-looking at times (yes!)
Do it – Instead of carrying, plant bottles on your route and you can even go for a circular running area for better convenience.
6. You don't actually have to gulp the gallons down every time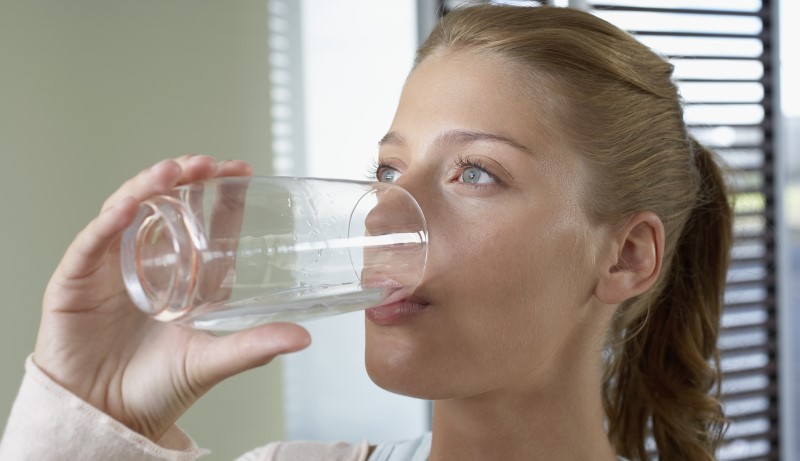 Image source: Shutterstock
Why – your sports drinks contain carbs, which at as a reward to the brain. Studies have shown that after rinsing their mouths with carb-solution before fifteen minutes of run, runners can run about 200 meters faster.
Do it – So, if you're planning for about an hour of run, you can just rinse your mouth with a carb rich drink and get a boost in the results.
7. Rehydrating after running if your key to staying fit and healthy
Why – Running uses the energy of your body, leaving you exhausted and in need of (almost) immediate rehydration.
Do it – Drink much so you can use the bathroom in an hour or so (eight to twenty four ounces are advisable!)
Now that you have all the rules of hydration for runners right up your sleeve, all that you need to take care of is following them without a slip and I guarantee that the healthy outcome will leave you with a happy surprise!
Featured image source: Pixabay, under Creative Commons License
Summary
Article Name
Hydration For Runners: 7 Rules You Need For Hydrating When You Run
Author
Description
Because hydration for runners is as important as breathing!