Your wedding day is arguably one of the biggest days of your life, and you definitely want to make it special. Weddings need not be boring ordeals; everyone wants to host a fun and memorable event for family and friends. If you think that sounds like a tall order, fret no more, because we have compiled a set of exciting ideas to personalize your wedding ceremony ideas in order to make your wedding that very special day in your life. Here they are:
---
Suggested read: 15 ideas to make your wedding ceremony unique and unconventional
---
Wedding Ceremony Decoration Ideas
1. Add personal touches to your wedding décor. Many people make the mistake of having wedding decorators who don't keep in mind the couple's tastes when doing up the venue. Make sure your preferences are taken into account when finalizing the theme, color, and overall presentation.
Image source: Shutterstock
2. Just because most weddings are white-themed doesn't mean yours has to be too. If you're the type who prefers being a tad more colorful, plan a Hawaiian or Caribbean theme for your wedding. Add fresh flowers; go berserk!
---
Suggested read: Uncoupling ceremony – is this the latest bequest from Hollywood?
---
3. Planning an outdoor wedding? Personalize the venue and make it stunning. Tying escort cards to tree branches, adding a small fountain, installing candles to resemble glow worms at night – those are just some ideas that you could try out.
Image source: Shutterstock
4. The aisle is perhaps the most symbolic component of the entire wedding. So why not personalize it? Fill it with flowers, or make a collage of your precious moments together – get creative!
Wedding Ceremony Program Ideas
5. Most wedding programs are boring. Do something different and add a personal touch. Put in little anecdotes, snippets from your lives, or a joke to liven yours up.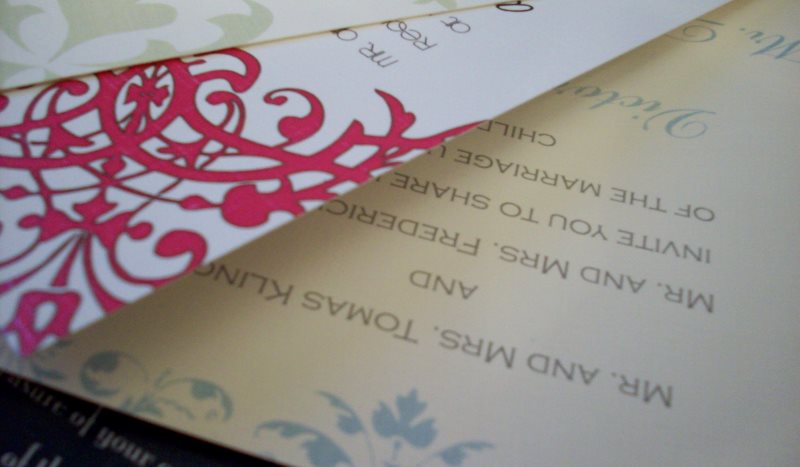 Image source: Google, copyright-free image under Creative Commons License
6. If you have friends who are artists or painters, make good use their suggestions or ask them to design the wedding program. If you're into technology, ask your computer geek friends to do up a really jazzy invite for you. Long after the wedding day is over, friends, family, and the both of you should be able to look at the wedding souvenirs fondly and be reminded of the creativity that went into preparing them.
---
Suggested read: 6 ways to beat those post-wedding blues
---
7. Keep a wedding book at the venue so that guests can leave fun messages, or advice, or anything that comes to their mind. It's a way of collecting happy memories of the wedding.
'Keep your guests happy' ideas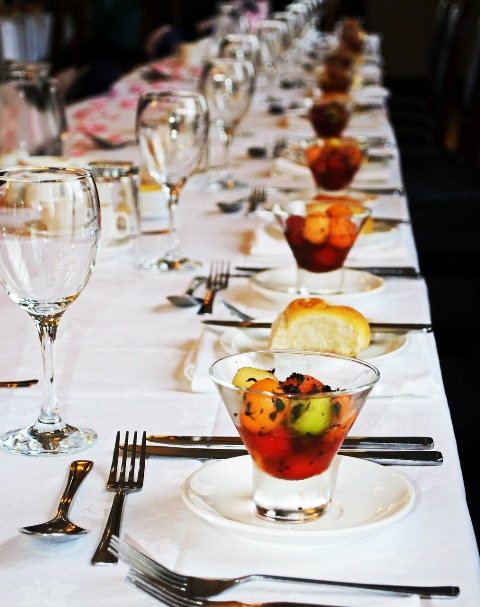 Image source: Pixabay, under Creative Commons License
8. Most guests are overwhelmed by the formality of traditional weddings. Loosen up your guests and have a little pre-wedding party for about an hour before you take your vows. A glass of vintage wine would do the trick for anyone!
9. Gone are the days when weddings were only about serious business. Once the ceremonies are over, arrange for some fun and games. If you have married couples on your guest list, introduce romantic games that will take them back to their own big day.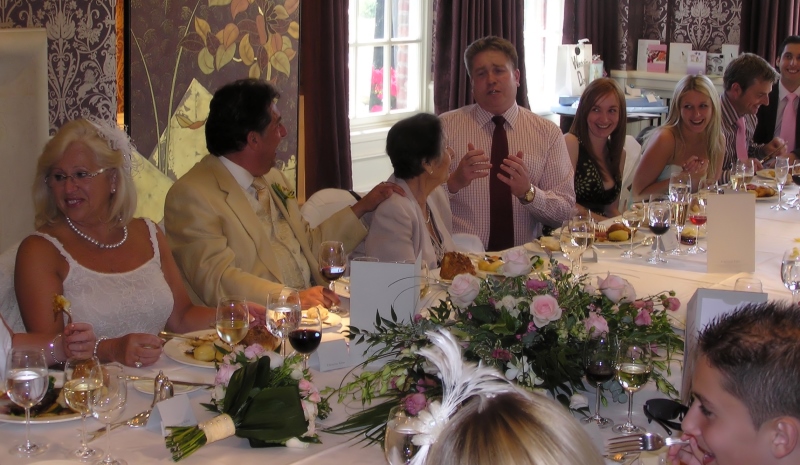 Image source: Google, copyright-free image under Creative Commons License
10. There's nothing like some live entertainment either. Instead of playing music out of the box, have a live band singing for you. You could personally choose the band based on what you both like. Afterwards, you could have standup comedians who can make your guests laugh and add some much needed humor to the celebrations.
11. Have a photo/video booth where the wedding guests can leave wacky, out of the world messages for the newlyweds. You'll definitely cherish these keepsakes for a long time!
---
Suggested read: 15 bizarre wedding rituals from around the world
---
12. Everyone loves a dash of notoriety! Add some spice to your wedding – design sexy outfits for the bridesmaids, and have a hot girl band be in charge of the music. Your guests will love it, and it will set the romantic mood for your marriage too!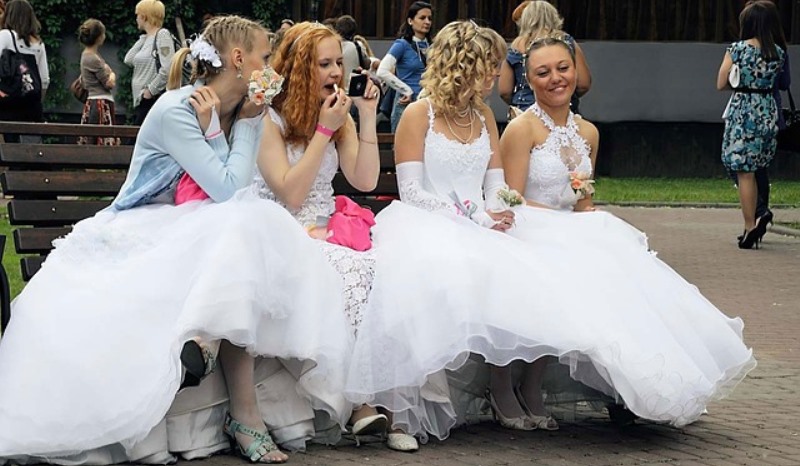 Image source: Pixabay, under Creative Commons License
13. The best man and the maid of honor are special people on your wedding day. Show them your appreciation – make small videos about each of them and play them before the ceremony starts.
'Keeping the bride happy' ideas
Image source: Pixabay, under Creative Commons License
14. Announcing the bride is always special. Have your ring bearer carry something unique about the bride – maybe a picture of you as a kid, having a pretend wedding. That would definitely make all the guests go 'Awwwww!'
---
Suggested read: This Middlesbrough spent 200 hours creating her wedding dress!
---
15. It's the tradition to walk down the aisle with your father, but why not take your mom along as well? It's a gesture your parents will never forget.
16. Even though it's your big day, it's your friends and family who truly matter at your wedding. Take some time to plan out your wedding thank-you gifts. For friends you know well, choose gifts you know they'll appreciate and cherish for a lifetime.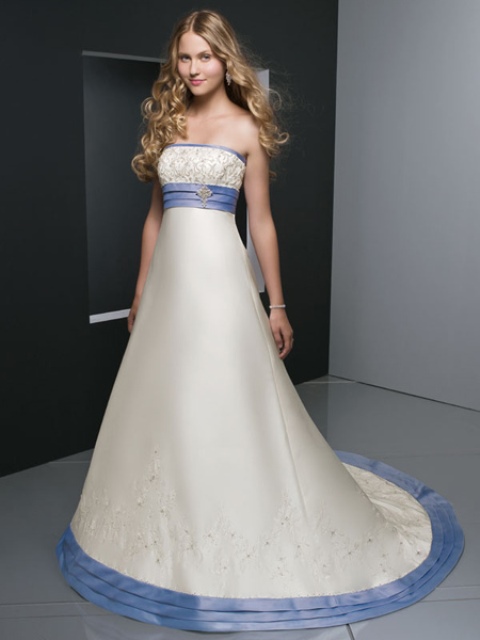 Image source: Google, copyright-free image under Creative Commons License
---
Suggested read: Best celebrity wedding dresses of 2014
---
17. If you think wearing a white gown is passé, then you could choose from a whole lot of colored wedding dresses brought into fashion by celebrities like Kaley Cuoco, Fran Drescher, and Jessica Biel. Go pastel with powder blue or aquamarine, or go bold with brilliant reds or soft pinks. It's your day, and you can wear whatever you want to make it memorable!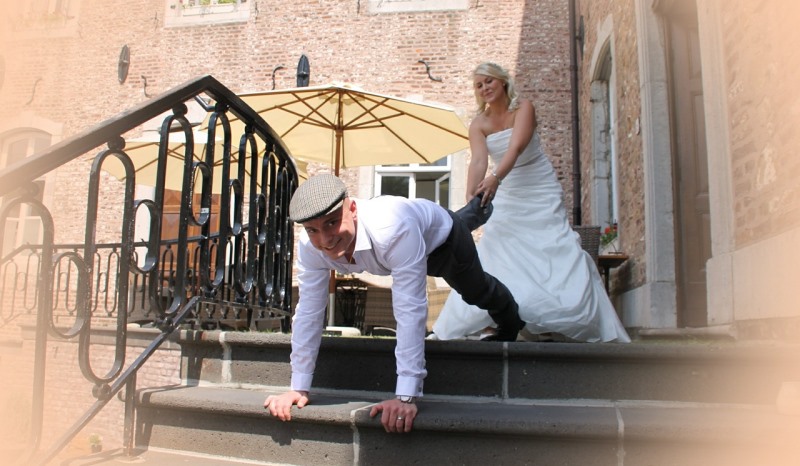 Image source: Pixabay, under Creative Commons License
18. Pick a photographer who excels in shooting candid and memorable pictures of you, your new husband-to-be, the guests, and the decor, of course. If you're so inclined, pose for wacky photos with your shiny new husband. A few years down the line, these pictures would truly make you smile with fond remembrance!
Featured image source: Shutterstock
Summary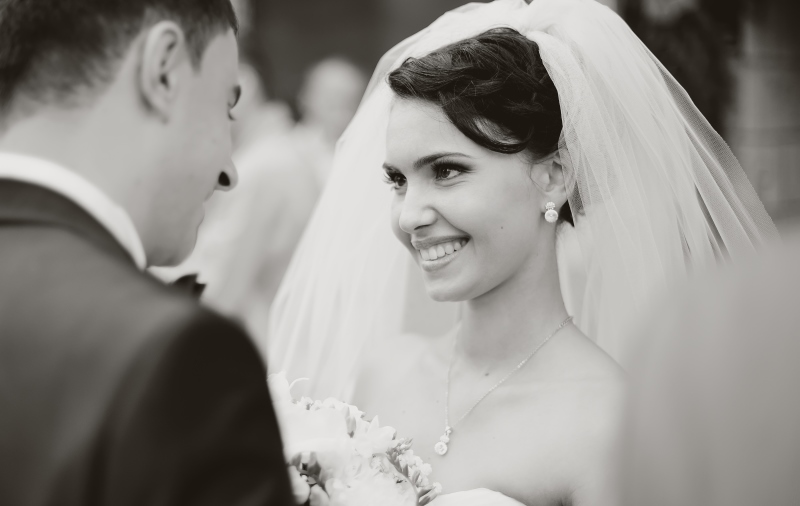 Article Name
18 Powerful Ideas to Personalize Your Wedding Ceremony
Author
Description
Go ahead, personalize your wedding ceremony with these 18 ideas. Make your big day memorable for every one of your cherished guests