Every frat bro you have ever known, has babbled to you about how hot Daenerys and Cersei and Sansa are and you ARE SICK OF THAT? So why not rank the male hotties instead, to make your drooling even more rational than theirs! 😉 Here are 30 men who got noticed in the last 5 seasons of Game of Thrones. Find out how they performed on this purely scientific scale of 'whether I would like you in bed or not'! Based solely on good looks! #SuckThatUp
30. Ramsay Bolton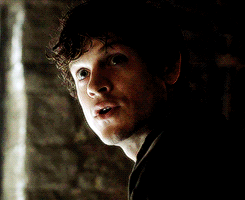 Image source: Tumblr
A pure nightmare fuel this one and hence at the bottom of the list!
Scale: My V just 'bolted' itself!
29. Joffrey Baratheon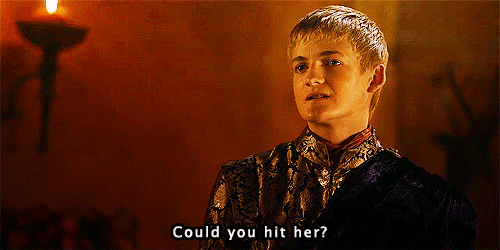 Image source: eonline
Yes, we are superficial AF, okay?! But the fact that he too finds himself so low on this list should speak volumes of our moral standards while picking up hotties!
Scale: Knock, knock. She is still shut!
---
Suggested read: If Game Of Throne characters were on Tinder, their bios would be…
---
28. Robert Baratheon
He would definitely make for a funny bloke to chug a beer or ten (!) with! However, coz he looked slimy all the time, and I think I even saw bits of beacon jammed in his beard, so… no thanks!
Scale: My b**bs are busy comparing whether his are bigger!
27. Varys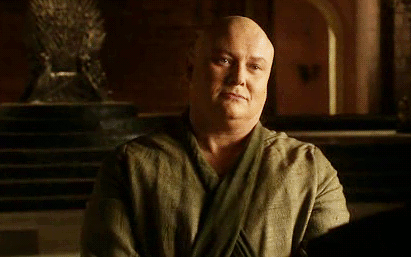 Image source: Tumblr
Witty, sarcastic and cut… Ouch! Lack of sex hormones totally ruined it here!
Scale: No hair and no heir. So you know!
26. Samwell Tarly
Sweetheart points alone, which wouldn't take him anywhere!
Scale: Grand Maester zoned already!
25. Hodor
Hodor!
Scale: Hodor!
24. Stannis Baratheon
Have you ever realized what an abso-f*cking-lutely amazing message board troll this guy could serve as in another lifetime?!
Scale: My vag just yawned!
23. Petyr 'BAE'lish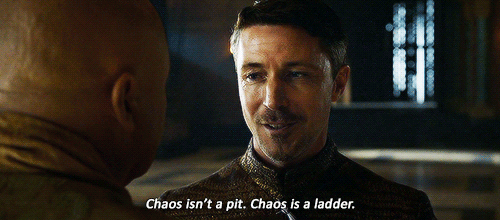 Image source: Giphy
That voice! Attractive? Of COURSE. Creepy AF? Beyond doubt!
Scale: What can one expect from someone who's dubbed 'The Little Finger'?!
22. Daario Naharis (Ver. 1.0)
Scale: Who?
21. Theon Greyjoy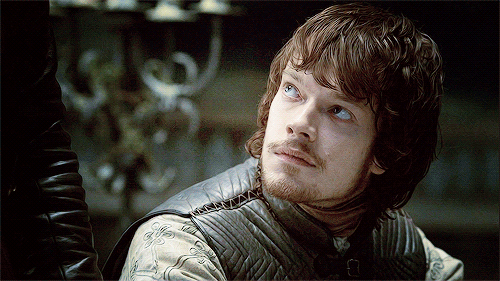 Image source: Tumblr
Before the 'Reek' thingy happened to him, this guy wasn't that bad a deal!
Scale: My V reeks that it's a "no ball"! 😉
20. Bronn
Though a looker, Bronn has very little potential as a boyfriend!
Scale: "But would you still do it?"  "I would ask 'how much?'" 😉
19. Jaqen H'Ghar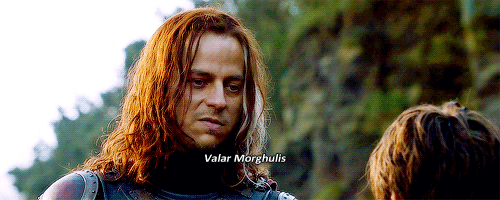 Image source: Tumblr
Though this one changes faces, a girl finds him striking!
Scale: And women complained about handling 2-faced men!
18. Jorah Mormont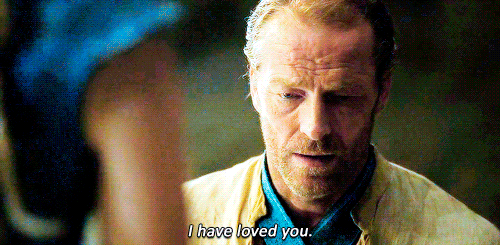 Image source: Tumblr
The hottest guy ever to get friend zoned, methinks!
Scale: Get over that borderline stalker crush already!
17. Davos Seaworth
He would definitely have made it higher on this list if he jerked his nose out of Stannis' *ss!
Scale: No fingers, no cry!
16. Renly Baratheon
Brienne, Margaery and Loras, all crushing over him for a reason, right?!
Scale: Hair, yet no heir! (Ref to no. 27!)
15. Podrick Payne
Hey! The wh*res of Westeros dig this guy!
Scale: The wh*res of Westeros say Hi!
14. Gendry
When is this guy going to come 'out of the woods'? Taylor Swift didn't spot him, eh? Coz that would totally explain how he's getting some action on the other side!
Scale: Hot enough to prepare some oatmeal!
13. Tywin Lannister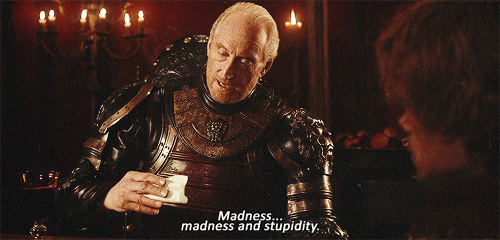 Image source: Tumblr
Power was always a major turn on, wasn't it?
Scale: Hot piece of sh*t. Too literal there!
12. Grey Worm
He landed Missandei! Is there anything else you wanna know?!
Scale: Good combat skills = Good action between the sheets! But oh!
11. Loras Tyrell
No man, woman, or baby (Tommen!) can repel the carnal enticements of the Tyrells!
Scale: Those curls!
10. Tyrion Lannister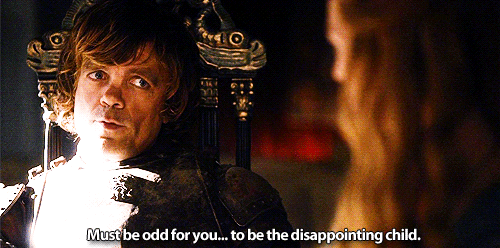 Image source: Tumblr
He isn't the God of tits and wine for no reason!
Scale: Something's melting somewhere. It surely is!
9. The Hound
Undoubtedly attractive even with that half burnt face!
Scale: Hot minus the continuous justification about how he did not steal his brother's G.I. Joe!
8. Lancel Lannister
Between being a religious fanatic and getting into his cousin's pants (intricate gowns, in this case!), you cannot ignore that handsome face.
Scale: Only if you could trust him with your wine!
7. Daario Naharis (Ver. 2.0)  
Scored with Daenerys. What else should I say?!
Scale: ah aah aaaah aaaaaaaah!
6. Ned Stark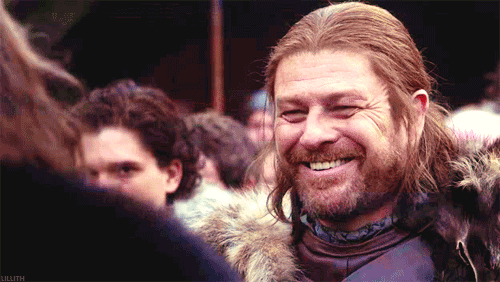 Image source: wikia
Let's get into Stark territory now. Even that head on the pillar looked hot!
Scale: My V says, "How you doin'?"
5. Jon Snow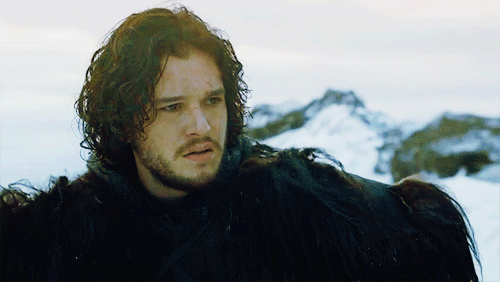 Image source: Tumblr
The "Kissed by Fire" cave scene made it clear that Snow does know a few things!
Scale: But, why so pretty?
4. Robb Stark
Sugar and Spice and all things nice!
Scale: Too dead!
3. Khal Drogo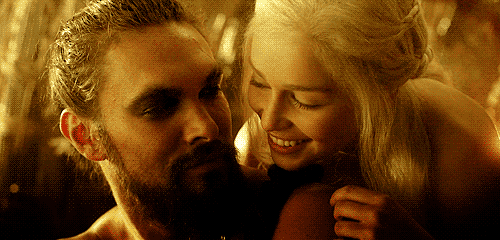 Image source: Tumblr
Who the hell starts the most memorable love story with a rape? Well, this guy 'GoT' away with that!
Scale: He fathered dragons, dear V!
2. Oberyn Martell
Ridiculously handsome but too dead again!
Scale: That accent alone makes me go oooooh!
1. Jaime Lannister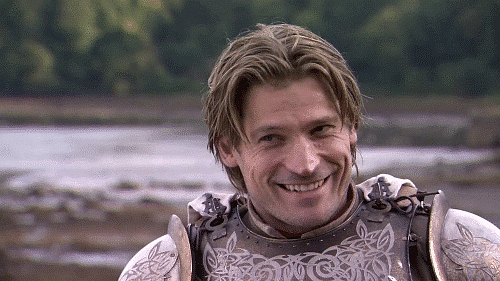 Image source: Tumblr
Alive and kickin'. This guy is on this list for all the wrong reasons and yet no one's complaining! A f*cked up life only adds to his charm!
Scale: Love him like a brother! 😉
P.S.: Gregor Clegane is not on the list coz he's a "mountain" I wouldn't want to scale! 😉
Featured image source: gotdb
Summary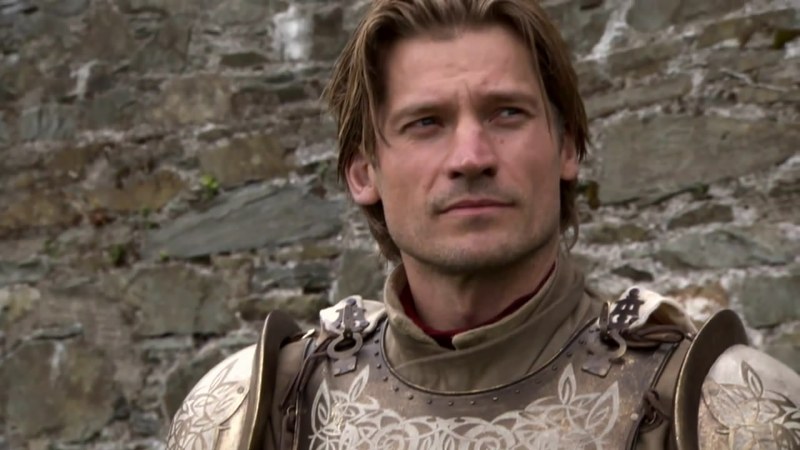 Article Name
I'm Drooling Over The Hotties From Game Of Thrones To Get Me Through The Wait
Author
Description
Because Game Of Thrones has no dearth of hotties we'd allow to rule over our hearts! ;)