Buckle up, ladies. Here we'll be taking a ride to Westeros to shout out our love for the land's irresistibly hot men. This is your one chance to relish your crushes for the hotties of Game of Throne series, so don't hold back. Enjoy the countdown!
12. Tywin Lannister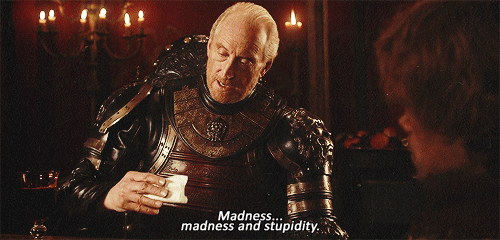 Image source: Tumblr
Brainy is sexy, and he's the almost-evil father of Tyrion, the king of punch lines! What a remarkable man, and a true lover. He was one man that even made age sound like just a number when it came to sexiness. Bold, firm, and incredibly wise, Tywin is always going to be our favorite control freak patriarch.
---
Suggested read: If Game of Thrones characters were on Tinder, their Tinder profiles would read…
---
11. Samwell Tarly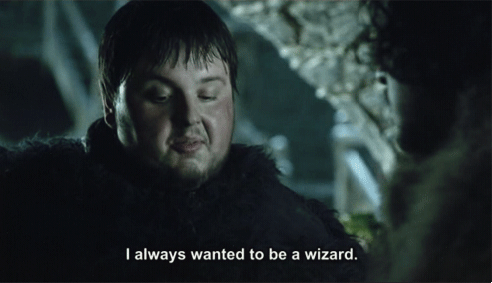 Image source: Tumblr
Oh! Come on, now, you judgmental freaks. Leave this huge guy alone, okay? There is so much more to a person to fall for than just their external appearance. He's the sweetest of the brothers of the Night's Watch (of course, not mine or yours, but just of the wall), and the way he showed bravery for saving his cushy-mushy-gushy love interest from the horror of the nightwalker… Ah! You had me there Sam, you simply did.
10. Jaqen H'ghar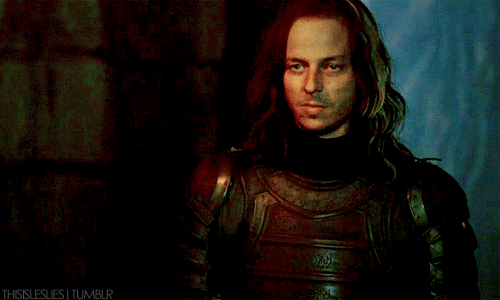 Image source: Pinterest
The man who serves death, the many-faced God. Ooh…how cool is that? And let me get it straight out: what made me fall for him was his outlandishly seductive way of talking in third person. A woman had to fall in love with a man for that! A woman will always keep his words close to her heart! Okay, and how he twisted the entire Arya story for us? We loved that! You're sexy and we know it.
9. Renly Baratheon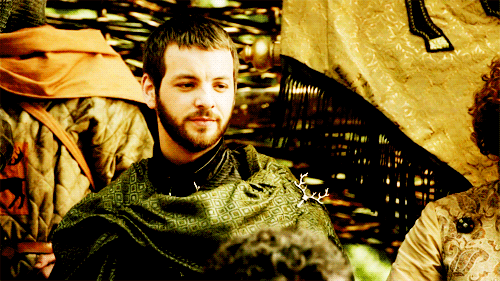 Image source: Tumblr
Oh, now this is a special treat for all you guys in particular. The sweetest and the only truly heartwarming Baratheon we stumbled upon, this man is surely a quest we'd all love to embark on. If only, he'd have us (well, if it is any help, he was probably the only one where even the killer charms of Margaery Tyrell didn't work). So, let's suck it up girls, he was a great king (for however short period of time that may have been), a nice man, but just not the one for us to have.
8. Robb Stark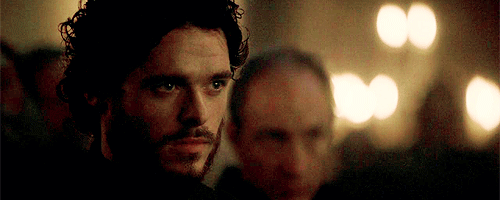 Image source: Giphy
Oh yeah, talk of the love for the wolves and here I have the alpha for you! The boldest and the shiniest of the Stark children, the man who even Jon Snow looked up to, and the man we all lost at the Red Wedding. Didn't I tell you Robb, you're for us… But you just wanted to get into a marriage didn't you? And see where it brought us?
He was the definition of hotness from the snow of the North. How bravely he led the army of the North and how manly and wolf-y he was in his manners, ah! Didn't it make your heart skip a beat? Well, it surely did to mine.
7. Tyrion Lannister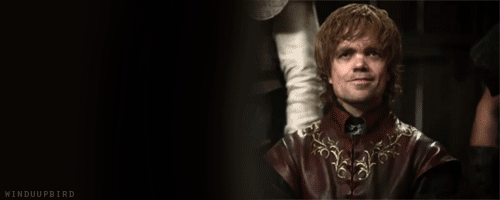 Image source: Imgur
Now where do I even start? He always pays his debts and craps gold! All good things come in small packages, don't they say? Well, here is the walking, talking, and living proof in front of us. Tyrion, one of the very few characters from the Game of Thrones series who actually had the shooting answers for that minion of a king! Blunt and witty in his manners, and a Pandora's Box for the perfect sarcastic one-liners for every situation, this guy is a craze among the women. Since brainy is the new sexy, he's just the man the entire Westeros is going to drool for!
---
Suggested read: 5 relationship lessons from the Game of Thrones series
---
6. Grey Worm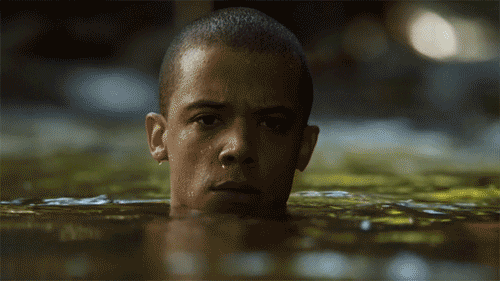 Image source: Tumblr
Now let me just say it… the impotency, I just don't care! (We might, if only we could get past his breathtaking hotness, confidence and bravery). He is just what you would want your man to be like: loyal, courageous, and heroic. He is quiet, but every word is meaningful and heart-stirring. The way he has been helping Daenerys Targaryen in her journey to the Iron Throne in the show makes us love him even more!
5. Daario Naharis (the second one, of course)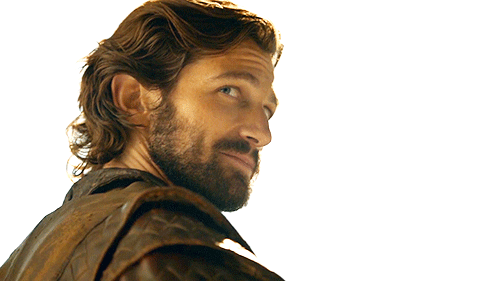 Image source: Pandawhale
Hot, hot, hot! Mischievous, naughty, flirtatious, gutsy, courageous, and tempting beyond reason, this man definitely had to make it in the top five of the hottest men from the series. Come on! He is the man who is getting to do it with the Daenerys Targaryen, the Mother of Dragons, herself! Ahh! The way he ditched even his fellow leader to get in the good books of his lover! An awesome and kickass person on the battleground (an even more so in bed), he's the best man she has had, and is undoubtedly the one we'd do anything to steal!
4. Jamie Lannister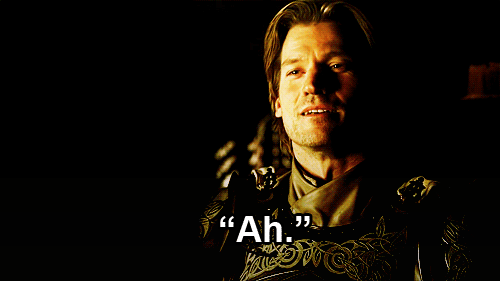 Image source: HBO
Now here's a handsome dude. Isn't he just a delicious delight? Another golden lion, Jamie is a unanimous fourth place in the hottest Games of Throne characters. He is a really loving and passionately caring character (if only the script would let it show it more!). Matchless with the skills of war, he steals all of our hearts with that ultimate heart-stopping smile of his. The later seasons of the show are bringing him to a more glorified light, and don't we all thank GOT for that? A great dad, a thorough lover, and the one who knows how to keep his word, Jamie, you're the hottest keeper of oath we know. (Forget the hopeless incest, you clingy folks!)
3. Khal Drogo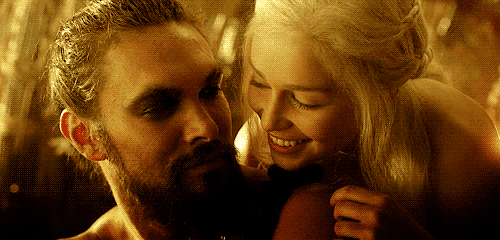 Image source: Tumblr
Oh yeah! Forget about talking and thinking about love. This man is all about the straightaway action and he is super-sizzling-hot in the process. Have you seen that huge perfectly sculpted body he's got? Oh my goodness! If only we could have more of you on-screen, Drogo. Believe me, ladies would even kill for that! He is the (hot) leader, the (very hot) man of the fiercest group of people, a respected (and hot) warrior, and not to mention, the very man who popped that cherry of our beloved Targaryen on the show. He's just the man you're going to want for the uncut raw pleasures that his brilliant person promises to a woman.
2. Oberyn Martell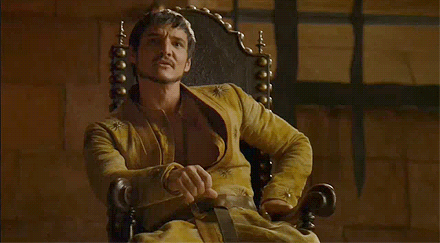 Image source: Imgur
How would I ever be able to pay my debts to the series for this insanely hot hunk? A single season and he blew all our minds away with his outstanding and ridiculously captivating manners. A sizzling manifestation of dripping hot sexiness, this guy is one of the greatest on-screen presences in the show that will always remain one of our favorites. He knew how to make a clear way for his blunt, 'correct,' and awfully just thoughts and he was a vigorous and passionate personality in bed. Everything said and done, however hot he might have been, we will never forget how this viper acted against the mountain. We just LOVED you!
---
Suggested read: Top 10 male charmers from popular TV shows
---
1. Jon Snow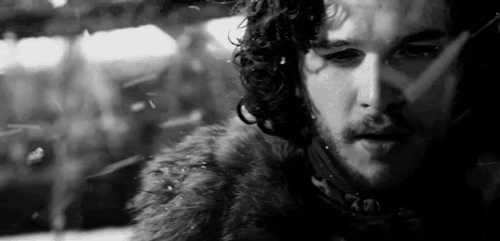 Image source: Tumblr
Now, come on. He's frigging Jon Snow – the bastard who knows nothing! Oh yeah! You talk about the hottest characters from the Game of Thrones series and this man can beat anyone, any day. Those wild and dreamy locks, his annoyingly cute accent, and oh… oh… that rare but heart-stealing smile. There was never any hope for us darling, never! He was a bastard, but a beloved one… a most dear brother, a fierce fighter, a just and most sincere leader, the most trusted one at the wall, and the man who's going to come back to life! (Please… please… just please!)
Ah, I am so happy to have shared these sentiments with you. Well, what can we do, when people on screen are this hot? Happy drooling, ladies!
Featured image source: Google, copyright-free image under Creative Commons License
Summary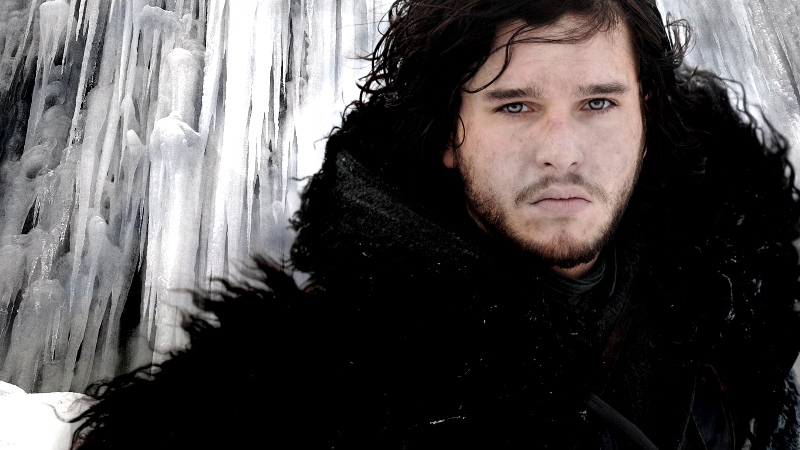 Article Name
12 Hotties From Game Of Thrones Series We Would Do Anything To Date
Author
Description
Game of Thrones series is one of the most popular TV shows EVER, and these 12 hotties from the show stole our hearts with their wit, charm, and presence!