Shopping and women are like bread and butter, bricks and mortar, bacon and eggs, and I would go as far as to venture body and soul. And mind you, holding those zillion bags while making our pick between the turquoise stiletto and the beige boots, is no child's play. But we, as veterans of the art, admit that it is so much easier to shop for women, even if it means countless hours of hopping from one shop to another, making mental notes of your options, taking a GOOD amount of time to decide, and then, some more endless hours of bargaining. Men are more difficult to shop for, even when the man in question is your life partner. One may think that knowing someone inside-out makes it so much easier to pick something he might like, but more often than not, this knowledge complicates matters. Not to mention, how predictable those neckties, mix tapes, and wallet and key holders get! So, before you place another red tie beside the huge collection, along with a little note and a bouquet, pause. Fast forward to the moment when your hubby would be sporting that priceless expression of receiving an incredibly thoughtful and surprising gift from you. And now, rewind to the now, and read on to find how to get there:
1. The gift of laughter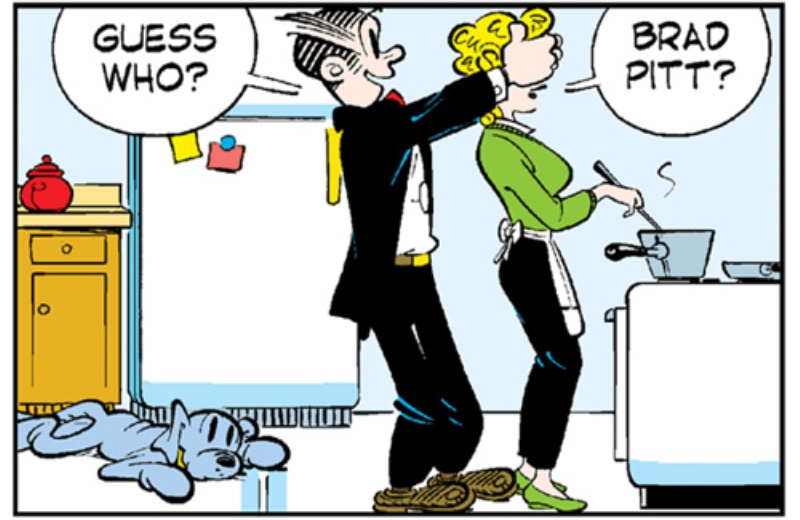 Whether your husband has recently said 'I do' or has been around for enough time to throw that wet towel on the bed (always!!), you'd have a number of jokes that are personal to the two of you. There'd be some that are your personal brand of pee-my-pants laughter, while there might be others that may adjudge you the king and queen of poor joke kingdom. Either way, there shall be endless moments that you could capture in a joke box. Fashion a cardboard box that shall have one of your epic personal jokes on the outside, done in an endearing comic strip of the two of you. Fill the insides with a lifetime of moments captured on a comic strip. If you are quite the artist, bring out those sketching boards and color pencils and set on it yourself. In case, that seems like an endeavor that shall yield stick figures, outsource it to someone who'd do the feelings admirable justice. Fun, funny, and funnier, this one is as good as it gets. Whoever said, only one kind of 'strip' pleases men!! 😉
2. Bind the chapters together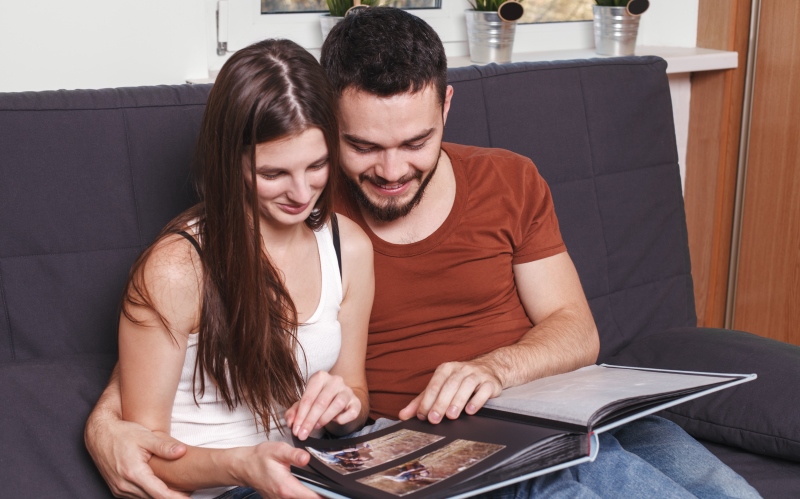 Image source: Shutterstock
If you love books and so does your hubby, give him a new bedtime favorite. Get a professionally bound hard cover book, personalized for the two of you. Put a slice of your journey on each page, with a few photographs and a few lines that capture how remarkable your journey has been and why every ticking moment is a forever with him. Snuggle up in bed and revisit the moments under covers. Placing your love on the pages and watching each word come to life, as you trace its utterance on his lips shall bring you closer than ever. Throw in some photograph bookmarks and make it your personal classic, up there with the Marquez and Flaubert masterpieces.
3. Yes, Your Royal Highness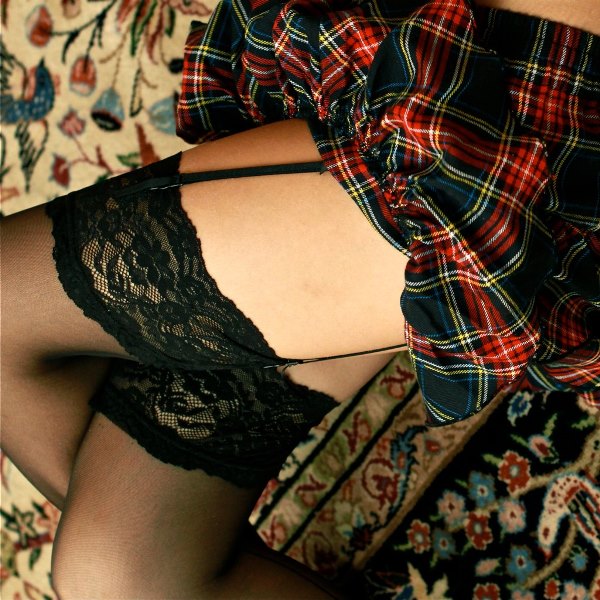 Image source: Google, copyright-free image under Creative Commons License
You know all his likes and dislikes. You have gone all out and bought him the corduroy jacket he loved, the bluetooth gloves he had his eyes on, and even the 3D printer. What's next? Over the years, the expensive presents, parties and plans have all become predictable. So, why not put all the lovely information you have about your better half to better (actually, this is the best) use. Why dole out dough for something that'd meet with "Honey, Thank you so much, I love it," when you can spend some thoughts and make him go "Oh, yeah!" Download his fetishes, fantasies and likes from your brain chip to a more visible and accessible format and plan a day of fulfilling ALL his wishes (even the whispers). Crown him king and carry out his orders. Do his bidding, mete out the royal treatment, and do not, even for once, drop the act. Even if it means giving him the reins for some kinky k-anoodling. 😉
4. Love potion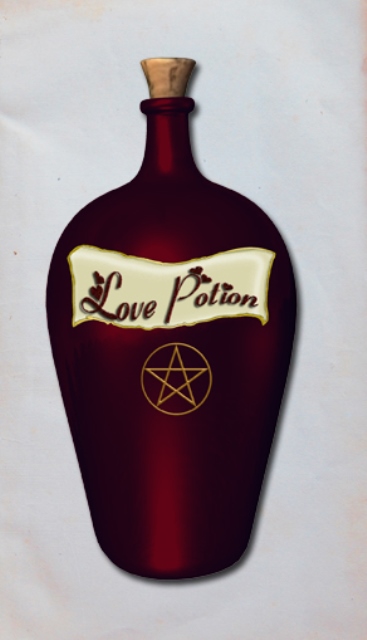 Image source: Google, copyright-free image under Creative Commons License
If your husband has a favorite tipple, decant his drink in a unique glass container and label it as 'love potion.' Serve it to him, in li'l doses (or more, as you deem fit) and watch him savor the nuances in each love-filled sip. You might also get to see its verita serum effects and experience his 'Tune hontho se pilayi toh' side!!
5. Plant a Post-it plant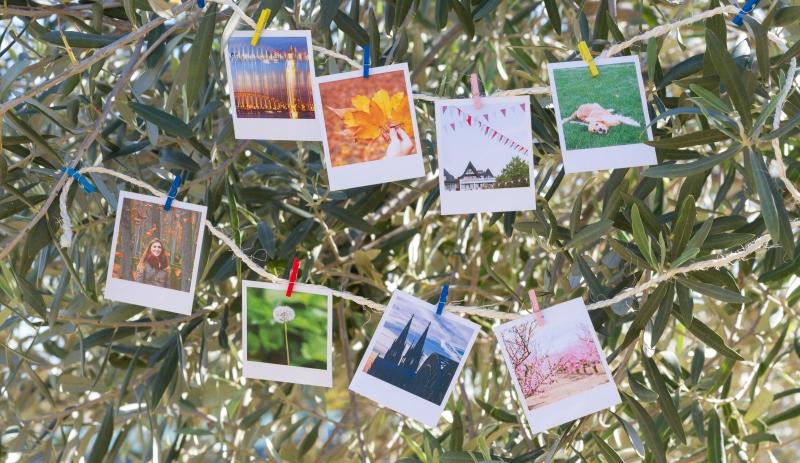 Image source: Shutterstock
This requires some effort and a little money, but is worth every single second and dime spent. Build a wire plant for him that is adorned with his favorite stones, beads, and gems. This can be as large as a Christmas tree or as small as a bonsai, depending on your space and budget constraints. Stick pretty ribboned post-its upon each branch and scribble love notes on them. You may even choose to hang some pictures on a few branches. You shall have 365 mini love letters by the end of the year! If that seems a tad bit laborious, you can convert the plant into a game. And stick love challenges for him. In case he loses one, impose a sexy penalty. And you know what, two can play at it! 😉
6. Blind-tasting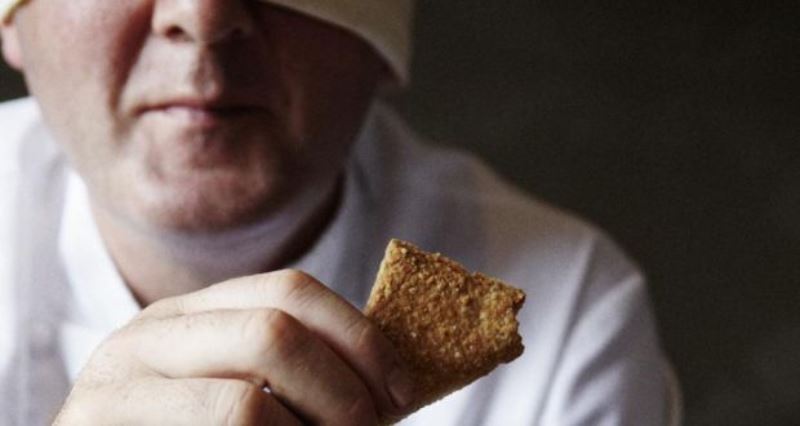 The way to a man's heart is through his stomach, right? A delightful and delicious platter to pamper your husband's palate can be the simplest pleasure to gift! What if the experience is heightened manifold by allowing him the treat through the delectable combination of smells and touch! Blindfold your husband and lead him to a table spread full of his favorite dishes prepared by his favorite in-house chef!
7. A romantic getaway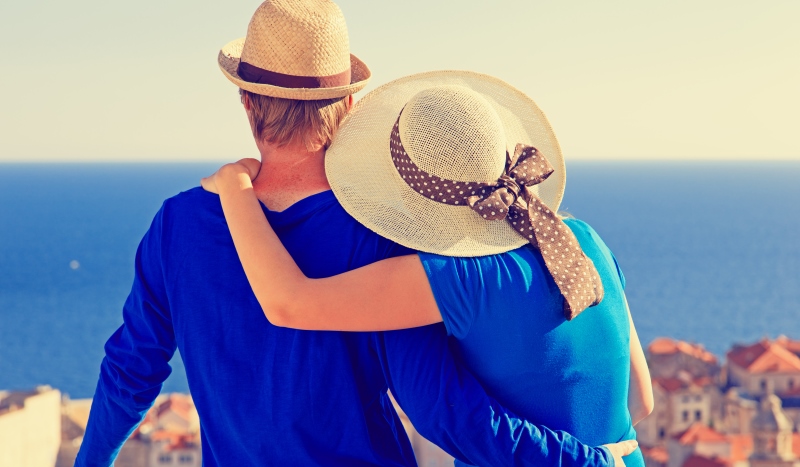 Image source: Shutterstock
Sometimes, married life and its pressures may seem to choke your alone time. Those dinner dates might start to seem like a ritual. So, pack your backpacks and head for a mini-vacation. Whether it is a weekend stay at the beach or a few nights tucked in a cabin in the woods, let the waves kiss your feet, take a walk hand-in-hand, share a kiss at sunset, lie under the night sky blanket watching the twinkling stars. Talk to each other and steer clear of topics pertaining to home or work. Use the time to build upon your treasure of unforgettable moments.
8. Treasure-hunt
Treasure hunts are a lot of fun. Plan your hook and trail carefully. Form clues that might pique his curiosity and also intrigue and interest him. If he is a techie, it might be fun to try out some algorithms or flowcharts! Or if he is an accountant, you could build a romantic balance-sheet. The bottom-line is to play upon his interests and make it a fun and enjoyable experience for both of you. You may even want to include calls from other imps you may have let in on the plan to either help him or puzzle him further. The final payoff can be a special, meaningful present or YOU, wrapped in gift ribbons!
That's it – a winner list of innovative gifts for husbands to make them smile the smile you fell in love with! Now, go on … set to win the smile!
Also, do write to us and let us know how it all went! We love the smiles of love! J
Featured image source: Shutterstock
Summary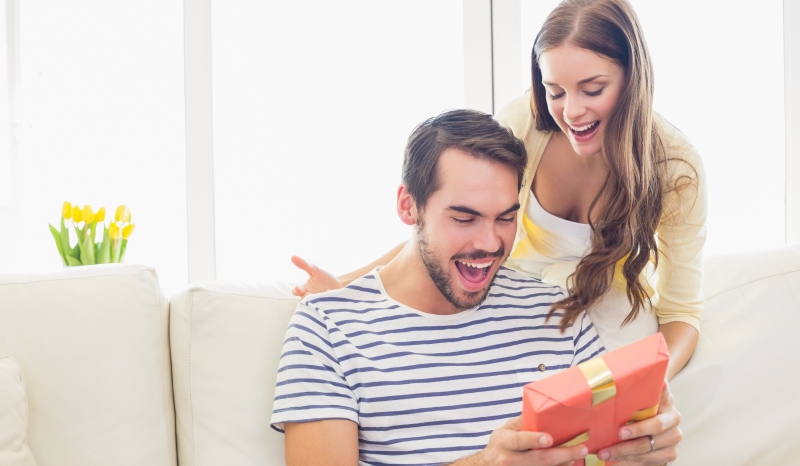 Article Name
8 innovative gifts for husbands under INR 5000
Author
Description
Want to make your husband go gaga over your latest thoughtful gift? Here's a list of 8 innovative gifts for husbands that will make him love you even more.