Having a baby is probably one of the most important decisions of your life. It will turn not only yours but your partner's life upside down as well. If the two of you are thinking to have a baby or have similar plans for the future, then you should be well-prepared in advanced. There are numerous things that parents need to think of before conceiving a child.
To start with, you need to come up with certain questions to ask your partner before having a baby. This will help you determine whether the two of you are ready and how will they handle a certain situation. After all, having a child with someone is the biggest commitment that the two of you will make together. It should be a mutual and thoughtfully planned decision. Here are the 22 handpicked questions to ask your partner before having a baby.
---
Suggested read: 10 Crucial Questions To Ask Before Breaking Up With Your Cheating Partner
---
Are we ready to have a baby?
This is undoubtedly the most important thing that you need to ask your partner. Just because the clock is ticking or everyone around you is having a baby, it doesn't mean that you need to rush things. Also, it might happen that only one of you would be currently ready to take this responsibility. Start by having a discussion with them and be sure that the two of you are equally willing to have a child.
What happens if we are not able to conceive?
A lot of couples initially struggle to conceive. If the two of you won't get the expected results initially, then don't panic. Things like these can take a while. Though, in the long run, the both of you can also consider visiting an expert as well. Just be sure that you have a discussion on the subject so that you would have a plan B in your mind.
Should we adopt?
If you are inclined to adopt a child, then you should certainly ask your partner about it as well. It is certainly a noble thing to do and you would be impacting someone's life in more ways than you can imagine. Just be sure that your partner should be on the same page beforehand.
Are we financially ready to have a kid?
This is the most crucial factor to consider before planning for a baby. Ideally, you should have enough finances to support the childbirth, the initial bills, healthcare, baby furniture, clothing, food, and all the other related things. There are numerous online resources that can help you calculate how much money you should initially have to give your baby a prosperous life.
What happens if we have twins or triplets?
A similar situation happened with my friends and it certainly affected their plans. They planned to have a baby but the initial scan showed three embryos instead. While it was good news, it affected their financial planning for sure. Therefore, you should be prepared if instead of having one child, you would end up having twins or triplets.
Do we want to know the sex of the baby?
This should be a personal decision that the two of you should make in advance. A lot of people would like to hide the sex so that they can be surprised after the childbirth. Though, many prospective parents would like to know the sex of the baby in advance to plan things accordingly.
What will we do if the pregnancy becomes complicated?
Even before you plan to conceive a child, you should know that sometimes pregnancies can become complicated. You would need to go through some unwanted procedures and might not get the desired results. The two of you should have a plan and be prepared to handle an unwanted situation in advance.
How will we split parenting duties and responsibilities?
Come up with an extensive list of all the important co-parenting duties and assign them properly in advance. Consider each other's lifestyle, professional work, natural instinct, and other responsibilities as well. It is not mandatory to set strict roles right from the start. Nevertheless, the two of you should plan things in such a way that it will make the transition a seamless process.
Will the baby sleep in a different bed from the start?
Some couples don't let their kids enter the bedroom from an early age while others want their baby to sleep in the same bed for a few years. Ideally, it would depend on various things like the culture you follow, the atmosphere you have at your home, the size of the room and the house, etc.
Will religion play a vital role in his/her life? If yes, how much?
Believe it or not – this could be a dealbreaker for many. It doesn't matter if you want your child to follow a certain religion or would like to separate them from the start – you should have this conversation with your partner. Your own religious inclination and the environment around you would play a huge role in this.
How much help would be needed from others?
Although the two of you would be taking all the major responsibilities, you might need some help from others as well. For instance, if your parents live nearby, then you can simply ask them to babysit at times. Are you planning to leave the baby at a daycare or would you be hiring a full-time help? Make sure that you have considered all of this in advance.
Who will be the kid's guardian?
I know this isn't the most pleasant thing to ask – but who will take care of your baby if either one of you isn't around? You would have to think of the worst-case scenario here and pick a close friend or a family member to be their secondary guardian.
Where will we raise the child?
Is your present house baby-friendly and big enough to accommodate another person? Do you live in a safe neighborhood with an access to schools and hospitals? Ask these questions to decide where you are planning to raise the kid. If you have to move then make sure your child would have a safe upbringing there.
---
Suggested read: Am I Ready For A Relationship? 11 Pertinent Questions To Ask Yourself
---
Do we have special plans for the delivery?
Childbirth can be quite critical at times. Ask your partner if they have anything in mind. Do a bit of research about the best hospitals and doctors in your area. Also, be sure who would be in the delivery room at the time of childbirth.
Do we need to set up a fund (for college or other expenses) in advance?
I know we are thinking of the long run, but it is important to ask this question to your partner about the welfare of your baby. If you two are planning to send him/her to college, then it would be an expensive affair. Therefore, you should start planning for it financially in advance.
What kind of education are we planning to give him/her?
Will you send him/her to a public or a private school? A lot of people are strictly against public education while some would deliberately want to opt for it. Just talk to your partner about it so that there won't be any miscommunication in the future.
How are we going to manage the child's healthcare?
From vaccination to a suitable pediatrician, there are numerous decisions that you would have to make regarding your child's healthcare. Start by exploring various childcare plans that are already available in the market. Check if your existing medical plan would include a child and gradually complete the list.
How will you manage to keep the relationship strong after having a baby?
To be honest, keeping the sparks alive in your relationship after having a baby would not be that easy. The two of you would need to make some effort in order to get alone time. I would strongly recommend coming up with a plan to not lose focus in your relationship after having a baby.
What kind of lifestyle are we planning to give our kid?
At the end of the day, you need to decide what counts as "spoiling" a child. There should be some ground rules about the lifestyle that you want your kid to have. It is important to have this conversation in advance so that you can avoid any unwanted argument in the future.
How strict and supportive are we going to be?
Parenting is not only about being strict with your kids all the time. It also means providing a much-needed support to them. Though, there should be a limit to each of these things. Simply talk to your partner and decide how strict and supportive you will be with your kids.
What are the names to avoid and keep?
As parents, this would be one of the most important things that you will give your little one. I would recommend making a list of the names you like in advance. Also, feel free to let your partner know the names to avoid.
How are we going to handle any unexpected situation?
Being a parent is a full-time job and the two of you should be ready to face an unforeseen situation. What will happen if the diagnosis will reveal a disability? How will you handle if your child would come out? These might be some hard-hitting questions, but you need to ask your partner about them way before having a baby.
---
Suggested read: Questions To Ask Your Wedding Planner Before Hiring Them
---
Apart from these questions, there could be numerous other things that you should consider asking your partner. Drop a comment below if you think there are any other important questions to ask your partner before having a baby and share your stories with our readers as well.
Featured image source: Pixabay, under Creative Commons License 
Summary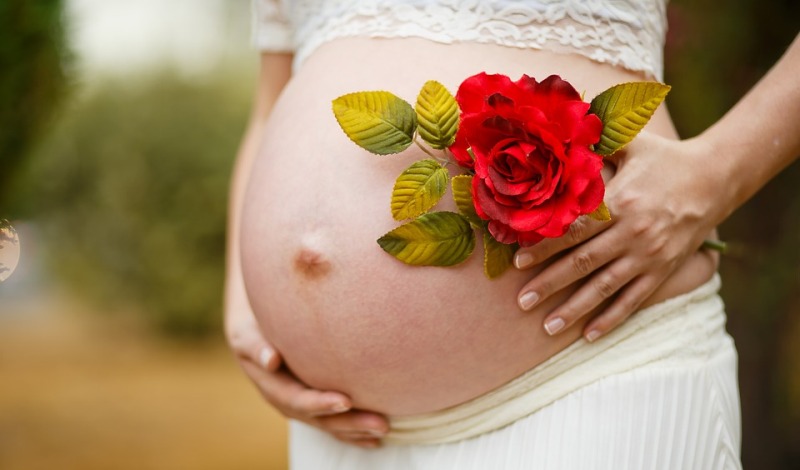 Article Name
22 Essential Questions To Ask Your Partner Before Having A Baby
Author
Description
Here are the 22 handpicked questions to ask your partner before having a baby.