Keaton Henson, 30, is an English musician, poet, visual artist, and all-time supplier of sweet, sweet pain. His work quietly sings the thoughts we have suppressed for generations. He serenades love and destruction equally, and makes both look beautiful. His contribution to humanity is best understood through the multiple masterpieces that he has created over the years. The following is a discussion of the most poignant Keaton Henson songs that stuck with me for different reasons.
---
Suggested read: "Light Was On Its Way From Nothing To Nowhere": Best Poems By Rae Armantrout
---
Keaton Henson songs
Hurt Me (5 Years)
" I would draw you in ink if I thought it would work
I'd buy you the ocean if you'd only hurt me
I'd steal you a river if you'd only see
Would you love me then hold me then let me be
I'm a sick kind of lover and I'm cruel to myself
I'm a writer who's nothing if he's not in hell
I'd owe you a favour and if it's alright
Would you love me and leave me with something to write"
The Henson discography dissects the pain of human life. It is born out of the very stomach of suffering. This particular piece can be perceived as an ode to the stereotype of a tortured artist. However, in reality, this song speaks about Henson himself. In many of his works, (eg: 'Polyhymnia') we see how his art lives off the inevitable pain of mortality. Henson's verse is honest, and unapologetic.
Mary Celeste (The Lucky EP)
" If I'm to die at sea
Find whiskey and pickle me
Write a song with no lyrics
Welcome home in good spirits
If I'm to live until
I'm hopelessly tired and ill
Visit me every day
Please do not walk away
I leave my house like the Mary Celeste
And I jump to my death"
The Mary Celeste was an American merchant brigantine, which was found adrift and abandoned, near the Azores Island, on 5th December, 1872. When the ship set out, there were ten people on board. Despite extensive patrol, their bodies could not be recovered. Everything on the ship was in its place- even six months' worth of ration. It just seemed as though the crew had vanished into thin air. A lot of theories have gone into the speculation of what may have happened on the "ghost ship". One of them speaks about a group suicide, due to unknown reasons. Others include the possibility of pirates, and the supernatural.
Milk Teeth (Birthdays)
" Darling, your arms are on backwards you know
Course you know
Darling, you ache from my love and it shows
Let it go
One day you'll drink from my bones
And scream as you rip out my throat
Don't let me, don't let me go"
In this song, the estranged lover seems to be teaching his mistress how to leave, yet not leave completely. In what seems like an in-between dilemma, the song begins didactically, but ends with the protagonist seeking protection. "Arms are on backwards" indicates his now ex-lover's inability to let him go. However, at the end, he says, "just take me home". The ambivalence of love and loss is beautifully highlighted here.
Polyhymnia (Kindly Now)
"Polly won't you put out my eyes?
Tell me you're sleeping with those other guys
And Polly won't you bite off my tongue?
Make me feel heartache like when I was young
Drive me out of my mind
I'll be yours and you'll be mine
Baby haunt me when you die
Just give me time, just give me time
I need pain for my art
Take my lungs, break my heart
Just don't leave me"
Polyhymnia is one of the nine Muses in Greek mythology. She is the inspirational goddess of literature, science, and arts. Henson calls her "Polly" here, and the verse replicates an abusive relationship where the protagonist is putting his life on the line in order to make his mistress stay with him. This is not different from his relationship with his Muse. In this song, he is in desperate conversation with Polyhymnia, seeking inspiration for his craft. He is willing to sacrifice even his sanity, as long as his poetic fervor does not abandon him.
How Could I Have Known (Kindly Now)
"How could I have known
You were the one for me?
How could I have known
That you were the air I breathe
If I don't believe in love?
How was I to know
That I couldn't live without
Your arms around me?
If you'd only come back now
I'd not let you down again"
As somebody accustomed to endings, it becomes increasingly tough to think of one's future as separate from the loop that we are used to. When love spites us one too many times, our heart takes ages to believe that it may not betray us again. About this song, Henson says, "A song of genuine loss. Because it's very rare that losing a lover is entirely one-sided, and there is very rarely one person to blame, which to me, if anything, makes it so much more tragic."
Small Hands (Dear…)
" Miss your small hands in the palm of mine
The fact they're good at making
Miss you sitting up incessantly
And the fact you're always waking in the night
The night
And I
I hope for your life
You forget about mine
Forget about mine"
This song soliloquies his feelings of a heart after parting ways with one's lover. Henson writes about how a break-up is not an event big enough to make us unlearn our past. The past still exists within us, in flashbacks that catch us off guard. He reminisces about all the everyday habits of his newly estranged partner. Even something as bothersome as constantly shifting in bed through out the night, seems adorable to him in hindsight. All the while, he prays that she may be spared the agony of remembering him, because the memories bring so much pain.
Lying To You (Birthdays)
" I can see in your eyes that you mean it
I can feel in your arms that it's true
And though I just heard myself say it
Baby, I'm lying to you
Baby, I'm lying to you
All of these years you've been lonely
And knowing not what you should do
And though you are right, I've been looking as well
Babe, I'm not looking for you
Babe, I'm not looking for you
I'm just as damn disappointed as you
Only I just do better to hide it
And the one thing that keeps me from falling for you
Is I'm truly alone and I like it"
This song is the lead single from the album 'Birthdays'. Visual artist, Autum de Wild, created a video around this verse, chronicling the feelings of a generation of teenagers. She says, "With sad songs their instincts are pretty right on. There's a darkness to adolescence that we all remember. I think it's harder for us to remember what happened five years ago than every single person who hurt our feelings when we were thirteen." Among all Keaton Henson songs, this one, coupled with 'Hurt Me' deliver severe blows by juxtaposing a deeply agonizing thought with a series of loving memories.
You (Birthdays)
" If you must wait
Wait for them here in my arms as I shake
If you must weep
Do it right here in my bed as I sleep
If you must mourn my love
Mourn with the moon and the stars up above
If you must mourn , don't do it alone
If you must leave
Leave as though fire burns under your feet
If you must speak
Speak every word as though it were unique
If you must die, sweetheart
Die knowing your life was my life's best part
If you must die
Remember your life"
This is one of Henson's most optimistic pieces. Instead of the verse tiptoe-ing around pain and suffering, this one actually seeks to instill hope into his lover. The wording shows complete support to the subject being addressed in the song. "You are all", he says. He asks his lover to stop worrying herself sick- "If you must live, darling one/ Just live".
You Don't Know How Lucky You Are (Dear…)
" Does he know
Who you are?
Does he laugh
Just to know
What he has?
Does he know
Not to talk
About your dad?
Does he know when you're sad?
You don't like to be touched
Let alone kissed
Does he know where your lips begin?"
Henson contemplates about the nature of his ex's relationship with her newfound lover. He wonders, the way all of us have, if the new individual will ever treat them as well as we did? Will he remember to listen? Will he remember everything that she is allergic to? Will he love her, half as much as I had? These questions, while laying a finger on the pulse of humanity, also raise the conjecture that maybe Henson is not completely over his past relationship, yet. This intermittent pain is characteristic of the transitioning phase.
If I'm To Die
" If I'm to die before I reach you
Please know I'm meant to love you till I did
If I'm to slip beneath a train meant to take me
Know that I believe that it was worth it
Tell my friends goodbye
Tell my almost ex-wife
That I loved her and left her too soon
Oh I hope to be holding you soon
Who knows what happens if I leave my room
Oh I'm scared that you'll know what to do…
If I'm to die before you"
---
Suggested read: Aubade And Other Tom Sleigh Poems
---
As is inevitable with anybody who understands love and pain, Henson reflects a calm understanding of death. In what is supposedly a premature goodbye note, he walks over all the aspects of his life which affect him emotionally. He is not so much scared of death, as he is of being forgotten. In the last two lines of the quoted lyrics, his pain of fading into oblivion shines through. He harbors the hope of being reunited with his lover, in the afterlife, lest he should leave things incomplete on Earth.
Keaten Henson songs are the surest path to the most beautiful form of self-destruction.
Summary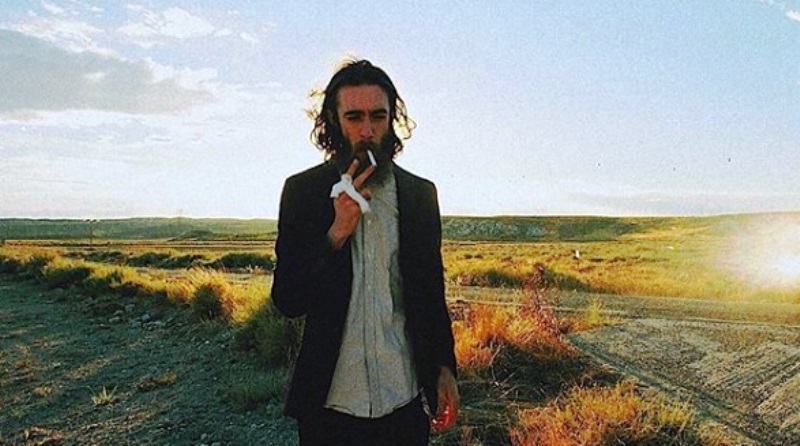 Article Name
Keaton Henson Songs To Make Life A Little Easier For You
Author
Description
The following is a discussion of the most poignant Keaton Henson songs that stuck with me for different reasons.