A few days ago, we gave you a list of top 10 gentlemen from literature you would like to go out on a date with. So, it's only fair that the other side of the list be completed as well.
Literature is full of highly desirable women, who are too good to be real, and this is the reason why they adorn the mesmerizing pages of literary works. Their persona is irresistible, to the extent that their existence is too good to be true. These women from the timeless pages of literature are beautiful, feisty, brave, soulful, and clever. English literature has some of the most amazing females in between its pages, waiting to be swooned over by the most elegant men of them all. For every man, there is a woman crafted precisely for him, inside the most unexpected of books. Here is a list of ten women from literature who you would like to date, were they somehow became real women.
1. Constance Chatterley from Lady Chatterley's Lover: This unconventional heroine who did not receive the strict and conservative Victorian upbringing, would be an exceptionally good girlfriend. Apart from the fact that she is ferociously active in bed, and does not shy away from expressing her innermost desires, she is also feisty, uptight, and intelligent. She also has the most amazing body of them all.
As Lawrence puts it, she's a "ruddy, country-looking girl with soft brown hair and sturdy body, and slow movements, full of unusual energy. She had big, wondering eyes, and a soft mild voice, and seemed just to have come from her native village." She is also utterly compassionate, and loves long and leisurely walks in the woods, which indeed is a turn on for many.
2. Lisbeth Salander from The Girl with the Dragon Tattoo: If you are a man who is not hopelessly romantic and does not like elaborate celebrations of love, then Lisbeth Salander is just the woman for you.
She is not the classic damsel in distress, and does not require superficial veneer of love or constant showering of gifts to impress her. She will prove to be a useful partner in sticky situations and will be your asset and not your liability. Also, if you love tattoos and piercings on a woman, then she will simply drive you crazy with hers!
3. Catherine Barkley from A Farewell to Arms: If you crave for a partner who is slightly crazy and is not easily swept off her feet by grand declarations of love, then the quirky and unconventional Catherine Barkley will definitely charm you beyond expectations.
She is a loving, dedicated woman whose desire and capacity for a redemptive, otherworldly love would make you crave for her attention every day.
4. Scarlett O'Hara from Gone with the Wind: The pretty and vivacious, dark haired, green-eyed belle would make for an irresistible girlfriend. She is dedicated and very hard-working, which is proved by the fact that she struggles through the hardships of the Civil War and the Reconstruction with utmost courage and strength.
Image source: Google, copyright-free image under Creative Commons License
She can be outrageously annoying at times and can throw a lot of tantrums like it's her right, but she is definitely not your classic delicate darling. If you like a woman who can help you in your business and turn your losses into profits with her unquestionable ability to sell things, then this is the perfect woman for you.
5. Hermione Granger from the Harry Potter series: If you firmly believe that 'smart is the new sexy,' and would want a woman who would outdo you in everything that involves brains; if realizing that your girlfriend is way smarter than you gives you a thrill of pride rather than a sense of humiliation, then this brainy beauty is just your type.
She is way too intelligent, extremely smart and knows how to use her brains to get people out of dangerous situations. She would be way smarter than not only you but pretty much everyone else around you. She will be better than you in most of the nerdy tasks such as fixing the computer, filing taxes, and a host of other such tasks.
6. Jo March from Little Women: If bookish and thoughtful women are the ones who attract you the most, then there is no one better than the energetic Jo March, who would be your perfect partner to have philosophical conversations with.
Image source: Google, copyright-free image under Creative Commons License
She is a loving companion who comes with a carefree sense of humour and a big loving family, which would ensure that you never feel the lack of extra love and affection in your life.
7. Esther Greenwood from The Bell Jar: If strong women, who can handle their own issues and can muster the courage to face every adversity in life, are the ones that attract you, then you definitely won't be able to resist the unconventional charm of Esther Greenwood.
In order to be with Esther Greenwood, you need to understand her completely and basically get under her skin. She is a perfect dating partner, just that she needs a bit of love and understanding to help her deal with issues.
8. Elizabeth Bennet from Pride & Prejudice: If are drawn towards refined and classy woman, and respect the feminine side of a lady, then you will definitely drool over the tempting charms of Elizabeth Bennett. She is gorgeous, classy, and is not mere eye candy.
She is opinionated and proud, but she does know to admit when she is in the wrong. She will mesmerize you with her intriguing personality and you will find yourself exchanging witty banter with her in a sophisticated restaurant rather than drowning yourself in beer in a sports bar.
9. Beatrice from Much Ado about Nothing: If you want a partner to complement your sarcastic sense of humor, then you won't find anyone better than the eccentric and pretty Beatrice from Much Ado about Nothing.
Image source: Google, copyright-free image under Creative Commons License
She is not an emotionally vulnerable person, and won't spend her time singing love poems to you, but will keep the relationship alive and kicking with her joviality and awesome sense of humor.
10. Eowyn from The Lord of the Rings Trilogy: If you fall for strong, independent women, and are a feminist by heart, then Eowyn would be your perfect partner in every sense, as she would in no way be inferior to you, physically, mentally or emotionally.
If you are looking for a partner who stands beside you as your equal and not as someone inferior to you, then she might just be the woman of your dreams. Only if she could leave her fictional abode of Middle Earth and walk the earth in flesh and blood!
Summary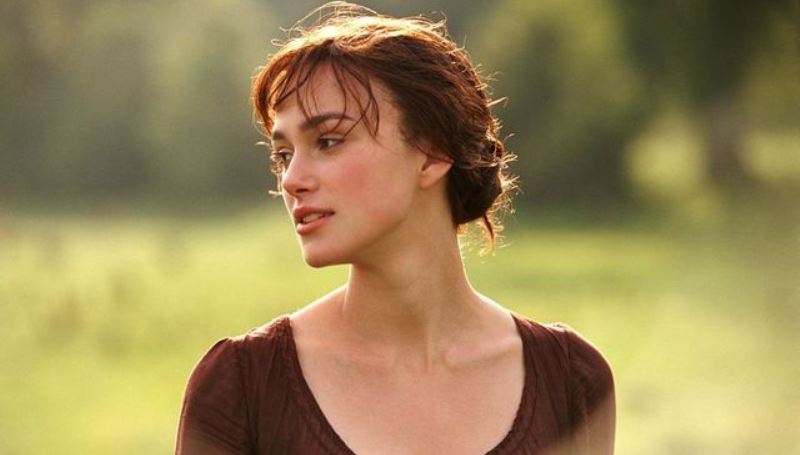 Article Name
Top 10 literary ladies you would like to date
Author
Description
Literary ladies are a curious bunch. They are idolized by men all over the world. Alas, they are not real. Here's a list of 10 such ladies who are ideal.