It's a fact very well known that busy professionals rarely get time to go out on dates, and are in want of an active love life. Granted that there are a plethora of options available online to hookup with someone or meet someone interesting for a potential relationship. But such sites, be they niche or general ones, require users to fill up seemingly endless questionnaires or swipe through hundreds of 'matches,' which have not been filtered based on anything more complicated than age, location, and gender. Some might find the swiping game as the right way to find that elusive potential someone, but for those of us who are tired of this endless stream of profiles to swipe through, there's a new dating app that lets you meet someone interesting, on an airplane!
Surprised? Or scratching your heads in bewilderment? Wait till you read the rest of it.
AirDates is a new dating app that is designed to allow users to connect with each other in airports, airport terminals, and even continue their conversation on board the flight, without ever needing a WiFi connection. Claiming to fulfill a demand for meeting like-minded individuals in alternative situations such as airport terminals and aircrafts, AirDates hopes to connect the frequently traveling single business professionals.
And how does the app work without a WiFi connection? Well, the iOS app uses a Bluetooth multi-peer connectivity to create a network of inter-connected devices. Not only does this Bluetooth multi-peer connectivity allow users to chat and interact offline, it also allows them to arrange a date, network, or even share a cab ride.
AirDates is a startup which is part of London-based EMCT Investments. Talking about the new dating app, CEO and founder, Michael Richard, said,
"The app not only allows the traveler to connect to new people, but to revolutionise his or her entire travel experience, by continuing the conversation on board the flight."
---
Suggested read: Pure dating app – purely for your pleasure!
---
Co-founder Nadia Ciobhanu had this to say about AirDates:
"The growing amount of frequent travelers, regardless of business or for pleasure, paired with the fundamental human need to meet and connect to new people provides the basis for this venture and is essentially prone to change the way we travel and network throughout the next decade."
Speaking on why they chose London as the city to launch their product, the third member of the AirDates team, Maximilian Stoll, said,
"London is the hub for dating and for love. We've got a great variety of airports to launch from and a good number of frequent travelers from all countries. Everyone comes to London."
Well, this is interesting, don't you think? Would you be interested in using this dating app? Tell us in the comments below.
Summary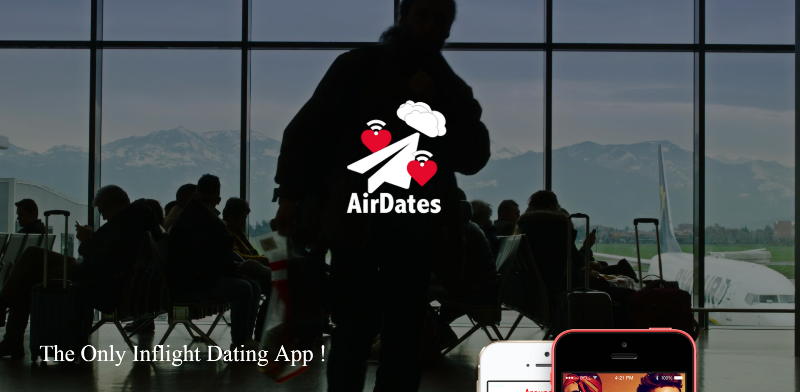 Article Name
AirDates Dating App Becomes The First In-flight Dating App
Author
Description
AirDates dating app is the first in-flight dating app, which doesn't require a wifi connection. Check it out.