There are all kinds of addictions in this world, but the addiction of love is certainly the most dreadful of them. If you are addicted to coffee or even alcohol, you can make an effort and resist the temptation, but when it comes to love, it becomes quite a herculean task. Deep within, we all are love addicts. And how do you resist an innate force that helps us thrive in the face of hate and other dreadful powers?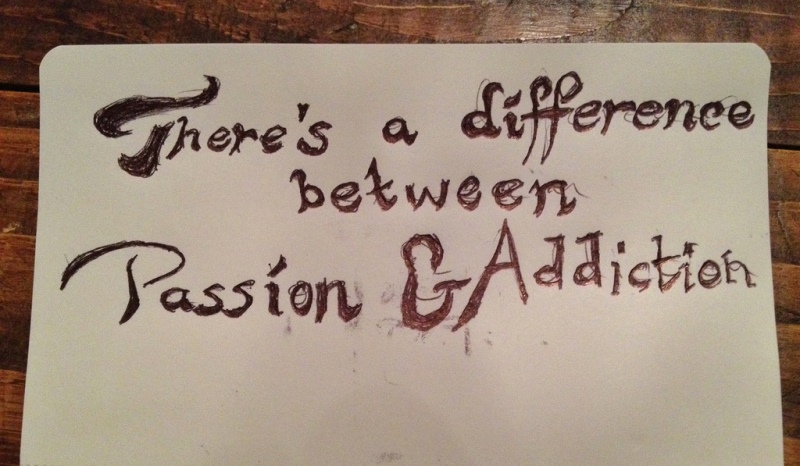 Image source: Google, copyright-free image under Creative Commons License
I used to think that it is all up to us. If we try, we can choose our own path and resist ourselves from falling in love with the wrong guy or girl. I was wrong. Love addiction is brutish and it only took me a few months to understand the intensity of it. I once dated this amazing girl who was quite a love addict. Without a doubt, she was everything I could ask for. I had been in a few bad relationships before. It was after almost a year I was dating someone, and wanted to take it slow. She didn't have the same thing in mind. She wanted to jump into the final part of being "together forever" without really enjoying the different stages of our relationship.
---
Suggested read: 16 subtle and not-so-subtle signs you're addicted to love
---
I tried to take things in control as I didn't want to let her go, but she constantly needed a proof of how much I loved her – every single day. Just like me, she had a few bad relationships in the past, but it was way too different. It took me just a week or two to realize that she was a love addict. She had this idea of being in love and without it, somehow, she couldn't function. Needless to say, our relationship ended out of the blue. I thought it would be tough for the two of us to move on. Surprisingly, it wasn't that hard for her as she couldn't be alone, even for a few days, and started dating someone else.
This made me realize how terrifying love addiction can be. Against all the odds, we both decided to be friends as I was genuinely concerned about her. After doing my bit of research, I discovered how disastrous our addiction for love could be. If you know a loved one who is going through the same phase, try to help them. If you think you have a record of being in several failed relationships, chances are that you could be a love addict as well. We have come up with a comprehensive list of some unmistakable signs of a love addict. Read on and make sure whether you are traveling in the same boat or not.
1. Your idea of happiness starts with a relationship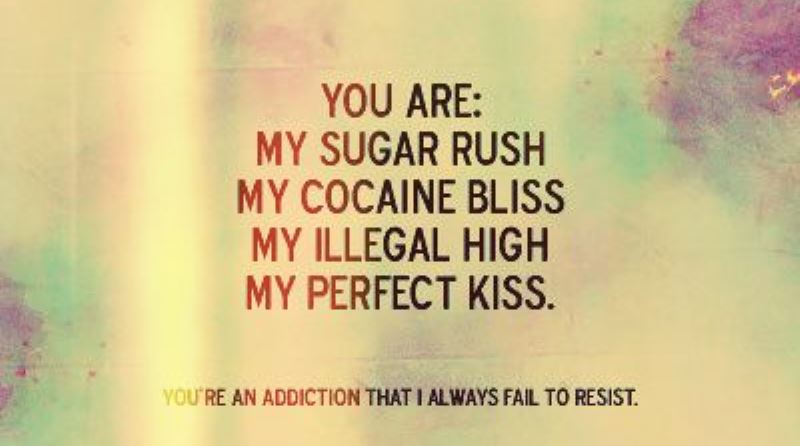 Image source: Pinterest
When I say the word "happiness" what is the first thing that comes to your mind? The idea of happiness is a subjective one and different people in this world can find happiness in the most unexpected places at times. For some, happiness is all about traveling the world while for others, it is about being home. What about you?
If you think that you can only be happy by being in a relationship with someone, chances are that you are already addicted to love. Instead of looking for self-satisfaction or love for yourself, you have developed a pre-defined idea of happiness. Being in love with someone else makes you happy. Even something like self-love or love for your friends and family doesn't make you whole. You think that you can only be happy by having someone else by your side, which is the biggest driving force of love addiction.
2. You have a record of being in plenty of bad relationships
Yes, a lot of people have been in quite a few bad relationships. Even I have dated a few wrong girls, but that's the point – the moment I realize that my significant other is not the right one for me and that it would never work in the long run, I always put an end to the relationship instead of dragging it without any sense of passion.
If you are a love addict, chances are that you have been in a few bad relationships, even after knowing that it was not meant to be. In spite of knowing that the other person is not good for you and might destroy you in the most unimaginable way, you still hold on to them. You either wishes for them to change or simple drag yourself, as the idea of being alone devastates you to the core.
3. You constantly need some kind of an assurance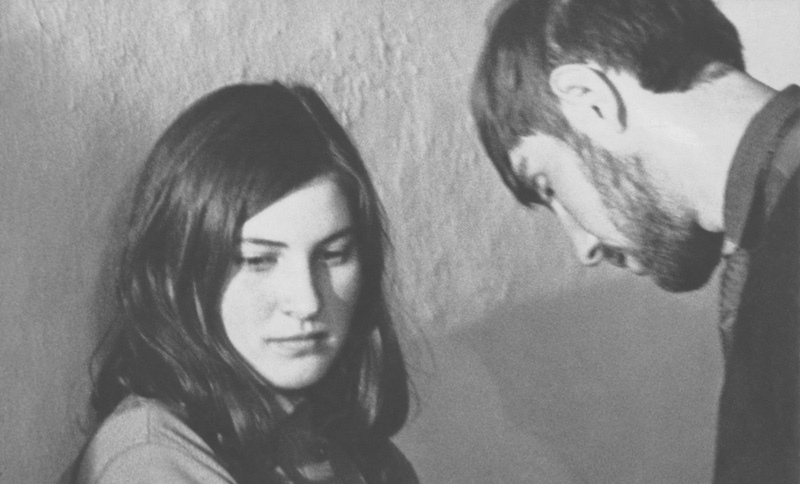 Image source: Google, copyright-free image under Creative Commons License
This is something coming from a personal experience. There is this thing about love addicts – they would need some kind of assurance from their partner, almost every single moment. They either think they are not good enough to be with their significant other or the thought of parting ways with their partner never leave their mind. This makes them ask for an assurance every now and then.
"Do you really love me?"
If you have found yourself saying this more than once, chances are that you are addicted to love as well.
---
Suggested read: 13 effective tips on how to forget someone you once loved
---
4. You don't give yourself time to heal after a failed relationship
After a breakup, if your first thought is to go back into the dating game and find someone else, then you are certainly a love addict. Even after going through a bad relationship, you won't give time to heal yourself. It is really important to acknowledge your present and give yourself some time before dating someone else. If you don't, chances are that you would keep making the same mistakes over and over again. Give yourself some time and try to understand why it didn't work out, so that you won't make the same mistakes again.
5. You are infatuated by others way too easily
You don't really have a checklist that you need to tick before dating someone, right? It is fine! When it comes to love, we can't really depend on these pre-defined conditions. Though, you should always know whether you are dating a right person or not. You get fooled by their looks or let them charm you without thinking of any consequences.
It has been observed that love addicts like to date those who are either emotionally unavailable or comes with a baggage. Since they are infatuated by their prospective partner, they don't really see the bigger picture. What about you? Do you think you make the same mistake?
6. Romance is the most important part of your life
Image source: Pinterest
You place romance as your top-most priority. The idea of finding love is more important to you than your career or your self-satisfaction. Yes, we all have different priorities, but too often, we keep juggling them and our focus shifts from one situation to another. Sadly, your love addiction has made your blindfolded and you can't really see anything else beyond your need of getting limitless love.
7. You miss out on other significant things to find love
Since finding love is your top-most priority, you mostly miss out on other things in your life that matter a lot. You miss an important family gathering or bail out on your friends in order to be with a prospective lover. There is nothing wrong is missing out of a few significant occasions, but you can't really compromise your work or sabotage your relationship with your friends and family in order to find love. If you are doing so, it only means your love addiction has gone to a whole new level and you need to keep a check on it really soon.
---
Suggested read: 10 practical tips on how to love yourself the way you are
---
8. You can't be lonely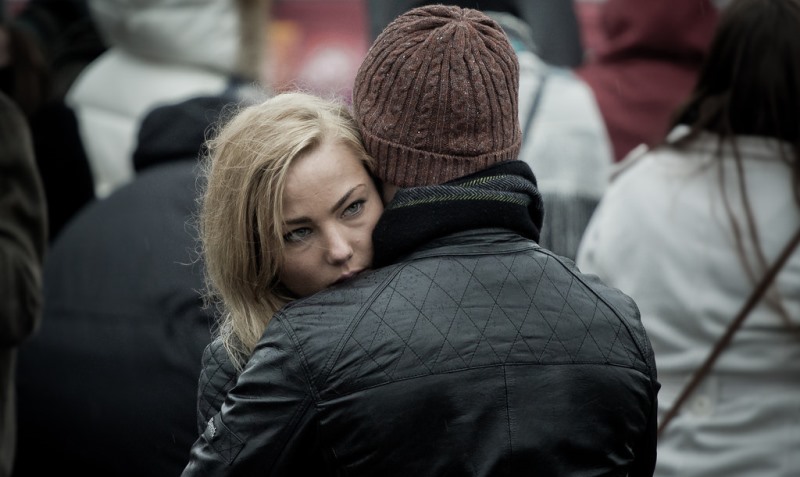 Image source: Google, copyright-free image under Creative Commons License
This is, without a doubt, the most obvious sign of every love addict out there. You can't be by yourself. Loneliness is something which kills you from inside and you constantly need someone by your side to make you complete. There is nothing wrong is having a companion, but you can't really get to know yourself without being alone every now and then. Spend some time with yourself and know who you really are. This will help you – not only to move over from your addiction but will certainly let you make some crucial life-changing decisions as well. You would be in a fruitful relationship, knowing what you want and when you are supposed to walk away.
Solitude is one of the best things in this world. Cultivate it in the right way and you will certainly have some of the best people by your side. You don't need anyone else to define you. You are whole, all by yourself and if someone can't see your worth, then it's definitely not your problem. Love addiction is real and if you think you depict these common signs of a love addict, you should take action. Ask for some help or talk to your best friend. Take it one step at a time. It would be a little tough in the beginning, but you would certainly be able to come out of it. Just give it some time!
Featured image source: Google, copyright-free image under Creative Commons License
Summary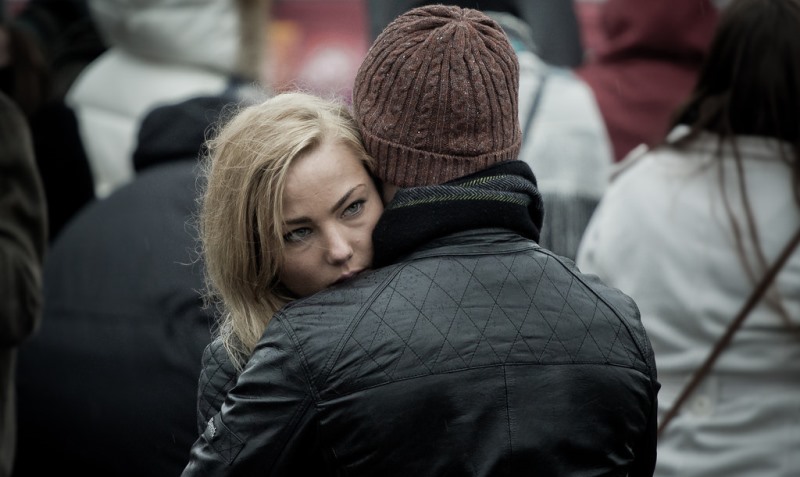 Article Name
Love Addiction Is REAL: 8 Unmistakable Signs Of A Love Addict
Author
Description
Because love addiction does not need rehabilitation- just LOVE!