Shonali Bose's exhilarating margarita – a delightful combination of the tequila of self-knowledge and discovery, the cointreau of sexual awakening, and the tangy lime juice of dissolving the 'abnormal' tag that comes with disability – is a heady cocktail whose hangover refuses to ebb well after you have walked out of this roughly 100-minute of a tortuous journey called Margarita With A Straw with Laila (Kalki Koechlin), the protagonist whose motor skills are a victim of cerebral palsy. However, as averred earlier, Margarita With A Straw refuses to be tied to a singular course – and is, therefore, not so much about cerebral palsy as is about Laila coming into her own! On the journey to that final moment that is brimming with the wondrous possibilities encapsulated within Laila's self-knowledge, we have moments that leave us teary-eyed, moments that make our skin tingle with a sensation we didn't know was possible, and moments that have us laughing uproariously too!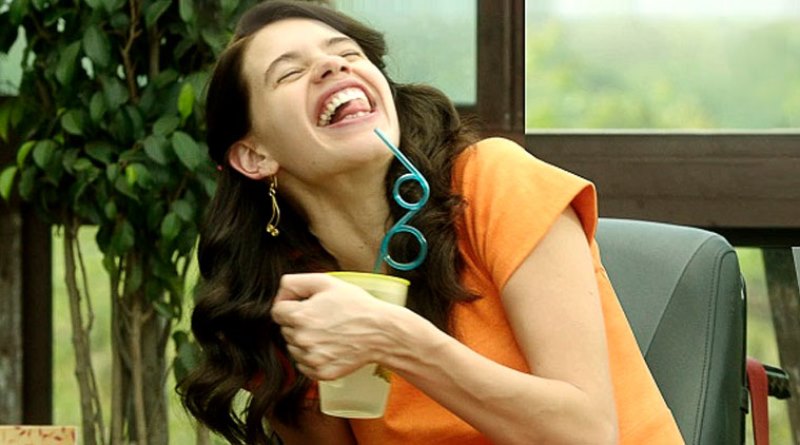 Image source: Google, copyright-free image under Creative Commons License
So, why does Margarita With A Straw stand apart from the recent string of women-centric films that have bombarded the Bolly screen? I think the answer lies in the sensitivity with which the story and the screenplay are handled and the brilliance with which the direction, background score, and of course, Kalki's performance leap to life! An unapologetic rendition of the disability, which does not, even for a moment, evoke pity in the audience makes Margarita With A Straw take a different course right since its first frame than others in the genre (My Name Is Khan, Taara Zameen Par, and Paa) which have, at different junctures, made us wish someone act on their sympathy/pity reflex.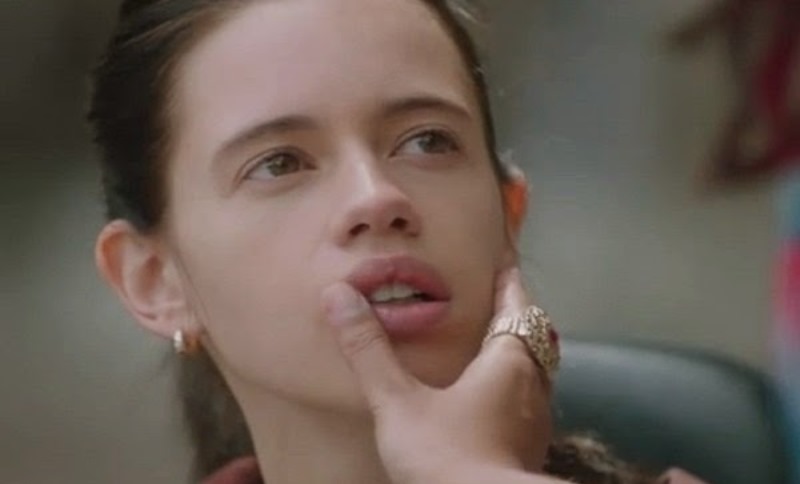 Image source: Google, copyright-free image under Creative Commons License
Laila, on the other hand, despite being bound to her wheelchair, has a spirit that flies high in the sky and consequently, revels in the 'not normal' tag that society labels her with. Of course, this maturity comes much later in the movie, after she has dumped her own boyfriend who was disabled, given the finger to the judges who awarded her college band with the first prize because a 'disabled' girl (herself) had penned the lyrics, and had a surge of sexual feelings for Khanum (her blind and gay roommate), hithertofore undiscovered. When she comes clean about her sexual awakening with her mother, her mother tells her, "this is not normal" to which a smiling and jubilant in her determination to live by the truth Laila replies, "that's what they said about me." At no point in the movie does the slurred speech (subtitled for the audience's ease) or the unwieldy, silent guffaws of Laila detract from the flesh-and-blood person before us – throbbing with all the vitality of passions that most 'normal' people deny themselves.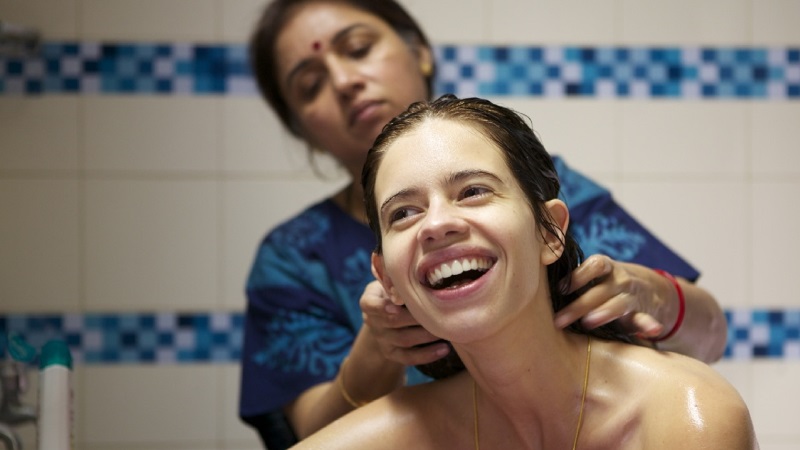 Image source: Google, copyright-free image under Creative Commons License
In transcending the conventional, traditional depictions of people with disability, and overturning the baggage with which 'gay desire' is depicted in Indian cinema, Shonali Bose makes Margarita With A Straw a refreshing and deliciously welcome breeze! Laila is the human foci where all desires roving on the id plane meet reality! En route with Laila, we see her exercise her uninhibited id-energies by pleasuring herself, consuming porn, snogging another wheelchair-bound bloke, nurturing an all-consuming clandestine desire for her band member, and then, experiencing a fulfillment like no other when she makes out with Khanum. And in indulging her desires and experiencing a love so real with Khanum that the novelty of the emotion, in all its intensity, is terrifying, we see 'gay desire' being painted in all the strokes of human desire, evoking hues of a million intermingling shades that continue to sparkle and create something anew all the while. In giving us this treatment of homosexual desire, replete with the human element (which, for some godforsaken reason, had hithertofore been only shown as an aberration in Indian cinema, when it is only natural and pure as any other form of love known to mankind), Bose takes flight with Laila to a realm that rebels against the existing stereotypes, prejudices, and perceptions about the normal/abnormal dichotomy!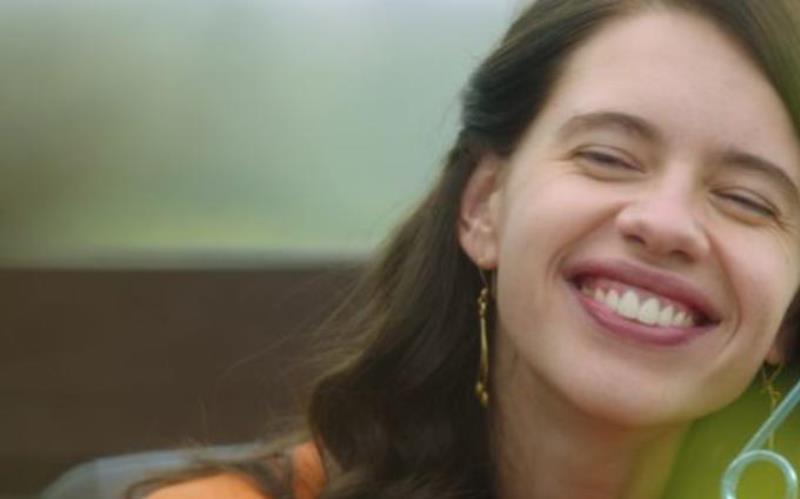 Image source: Google, copyright-free image under Creative Commons License
And in what is perhaps the movie's most powerful iteration of Laila's awakening (not just sexual), we see the last frame showing us a Laila, whose mischievous and sly smile-of-the-eyes shows her as completely content with her life, dating herself, and sipping a margarita, with a straw. And it is her wonderful journey of self-discovery and self-knowledge that makes us happy for the wondrous ride she seems to be on the cusp of! In her smile, lies a universe of REAL possibilities for her, that the film had opened doors for, right since its first frame! All in an earnest attempt to let us know that the heady onrush you get with this margarita is unlike any you might have ever tasted. And so, you don't want to miss this one – go, try it!
Featured image source: Google, copyright-free image under Creative Commons License
Summary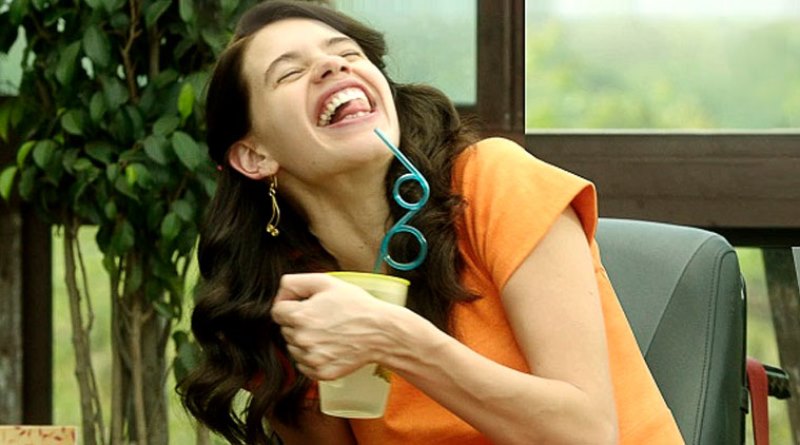 Article Name
Margarita With A Straw - Not To Be Missed
Author
Description
Margarita With A Straw is a coming of age story of a disabled girl has been handled with sensitivity. It is indeed a must-watch.