When Kirsten Fitzpatrick was diagnosed with autism in her 30s, her life took a dramatic turn. Everyday communication became a struggle and she found herself increasingly anxious in social situations. Whilst the support from close quarters (husband and friends) came in handy to vanquish the obstacles posed by subtle hints or body language cues, the labels 'weird' and 'eccentric' seemed to stick on. She recalled those labels being used in her past relationships and having been made to feel ashamed about being 'different.' When her daughter, Olivia Cantu, started to face the same problems and was being misunderstood by her 'non-autistic friends,' everything became increasingly clearer and she understood that she could not allow this 'difference' to negatively impact her daughter's life.
Kirsten enlisted the help of her lovely daughter and her husband of fourteen years to remedy the situation. By that time, Kirsten, 37, was already in possession of the necessary information and a suite of tools that had smoothened out the creases in the communicative battles waged every day. Her husband had been a rock in his unwavering support, and watching Olivia fight out the same battle exhorted her to find a place that Olivia so dearly sought. A place "free of the stigma [where she could] express [herself] without anxiety." That is when the Santa Clarita, California-based mother-daughter duo launched Spectrum Singles, a dating and social media site "created BY people on the spectrum FOR people on the spectrum," in January 2015.
Cantu explained the urge to start a portal which was different from the majority of autistic communities that populated the web space.
"These sites either portrayed autism in a negative light, or grouped us together without showing that each of us is different," she said, "We wanted to create a website that brought together people on the spectrum for dating and friendships, but also be able to differentiate people's spectrum traits," adding that she often saw online communities separating those with Asperger's and autism, and felt that none were "inviting to everyone."
---
Suggested read: Coffee Meets Bagel begins international expansion with Hong Kong
---
Fitzpatrick, who has a background in business and handles the marketing side of the website, seems to have found a perfect business partner in her autistic daughter who is a game design and production major at College of the Canyons and caters to the media and technology divisions of the site. Needless to add, there is a tacit understanding between the team members and as such, work becomes a thing that the mother-daughter duo look forward to, every single day.
The site, launched in the beginning of the year, has a Spectrum Compatibility Test or SCT, designed to match people with similar spectrum attributes. This is necessary because unlike the mass-clubbing tendencies of other online portals, the site identifies each autistic individual's uniqueness, tendencies, and preferences.
"For example, just because someone is on the spectrum, does not mean they have social anxiety," said Cantu.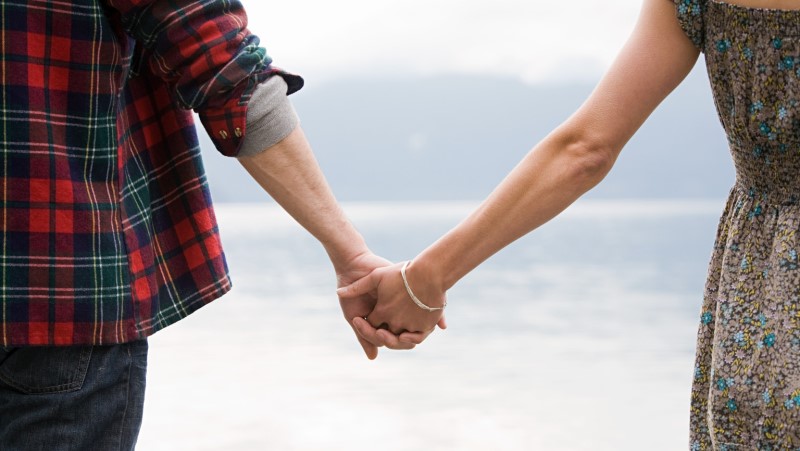 Image source: Google, copyright-free image under Creative Commons License
The test consists of 184 questions about social comfort, attention tendencies, sensory sensitivity, sexual preferences, and many other attributes. Fitzpatrick created the algorithm herself, while she and Cantu came up with the questions.
Test takers are then labeled with a color that pertains to their spot on the spectrum and redirected to a link from where they can sift through other members of the same color. The duo maintains that this is a breakthrough for people on the spectrum as it weeds out the fear of facing rejection. There isn't a lingering doubt about whether or not to divulge one's autistic tendencies.
"Because we all are autistic on the site, we can easily share each other's experiences that we may have difficulty expressing to non-autistics," says Cantu.
---
Suggested read: Fortu dating app hopes to shift focus to offline connections
---
Spectrum Singles have Cantu and her mother on their member list too, and the duo asserts that they are there 'for friendship.' Cantu said she and her mother find it important to work with people on the spectrum, both for the sake of understanding one another and to "help put their outstanding work out there for everyone to see."
The site also hosts its own YouTube channel that collates short comical videos of dating tips for people on the spectrum. Check out one of their videos here:
Spectrum Singles is fast turning out to be a game changer for people on the spectrum as the online interface makes it a whole lot easier to tackle problems of communication. Typing and interacting especially via small talk is making the socializing process a lot less stressful. As such, this autism model eliminates the stress that people with invisible disabilities face on more conventional forums. And given the fast growing popularity of the site and the predicted number of autism cases in the next decade, eliminating the stigma around the spectrum is important. And Spectrum Singles is surely single-handedly taking on the task of making the spectrum but an integral component of the whole human experiential spectrum!
Summary
Article Name
Spectrum Singles - A Dating Site For Those On The Spectrum
Author
Description
Kirsten Fitzpatrick & Olivia Cantu, an autistic mother-daughter duo launch Spectrum Singles, a site to connect those on the spectrum! Know more here.