For those of you who know me (and that's a lot many of you, even if you do so merely by the words I put on the page), you know that I'm a sappy and perhaps, hopeless romantic. I watch and rewatch movies like Father Of the Bride and cry! Every time!! After all, watching a daughter outgrow the nest you kept her safe in, spread her wings and fly away with another can't come easy, right? But it happens. After a lifetime of watching the li'l princess you brought home, taught to walk and talk (even potty trained) and saw growing through the million magical moments that made her a part of you when you thought she couldn't be any more a part of your heart than she was when she was born, parting is terrible. But the best part about this flight is that she will still have her roots with you – in the home she has grown in, spent years listening to you read out stories to her, and not without a lesson on the 'real truths' embedded in them, in the place where she has cried after every heartbreak she faced and then laughed, coz you made her laugh isn't easy on her either. She is going into a new life of love but her love for you and the world you built for her shall forever remain the same.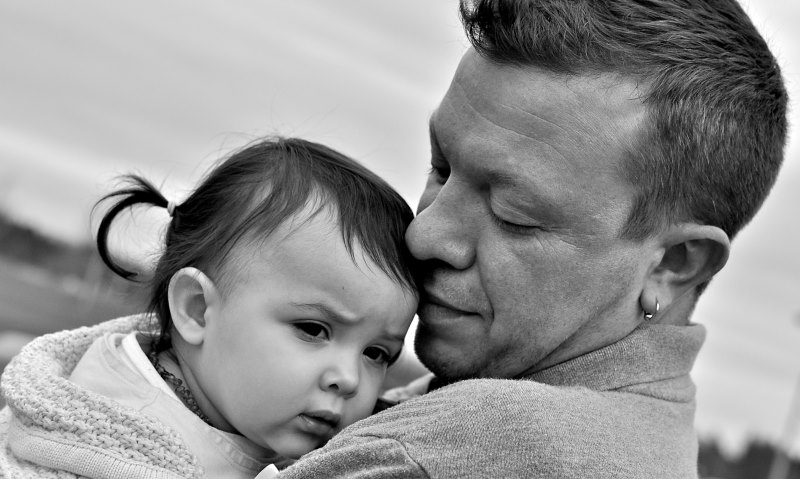 Image source: Google, copyright-free image under Creative Commons License
As a daughter who has been through all of these magical moments that have shaped and built me, making me the 'ME' I am, I have countless 'Thank you-s' to offer to my daddy. And yet, I know it would still not be enough. So, as a small token of my gratitude, I decided to offer some of his invaluable relationship advice to all the daughters out there. Yeah, he doesn't shy away from talking about them and I love that. I know relationship advice from father to daughter isn't quite a thing yet – but trust me it is becoming so. It is picking up and no, I am not saying mommies are on the backseat. Moms rock it too!
Here are 25 nuggets of relationship advice from father to daughter that are invaluable:
1. The greatest happiness in life is the conviction that we are loved, not just for who we are, but also, in spite of who we are.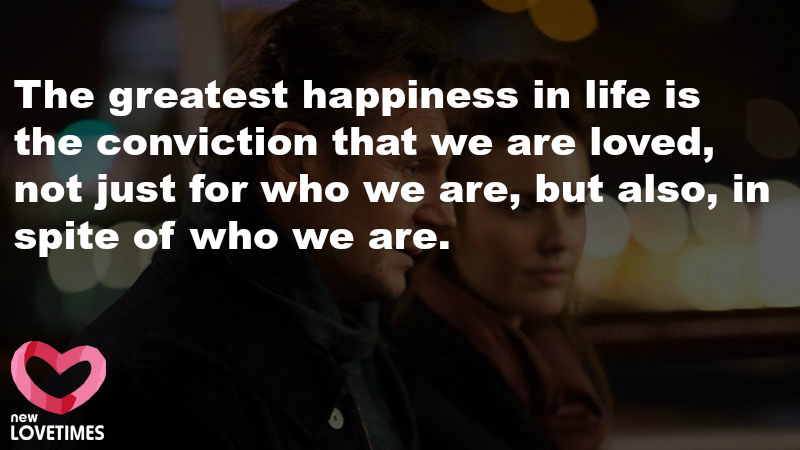 Coz nobody needs to spend a lifetime wearing masks to feel loved!
2. In your relationship, you will always have the option to be a wish bone, a jaw bone or a back bone – one who dreams about something, one who talks about doing it, and one who makes it happen. Always be the last kind.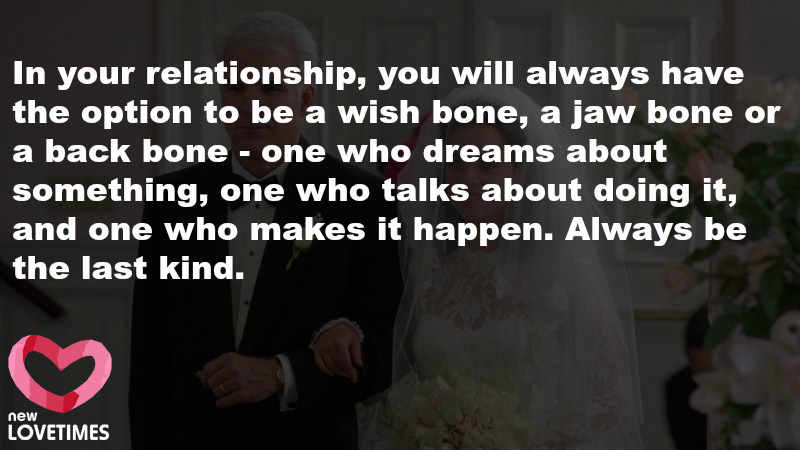 Love is a verb. And therefore, does not just magically happen. You don't spin it out of thin air. It's your actions that build and sustain the 'feeling' of love. Keep that going, coz magic too is not magic, unless you 'do' the trick. Efforts are important.
3. Once you realize what you are worth, you will stop handing people discounts.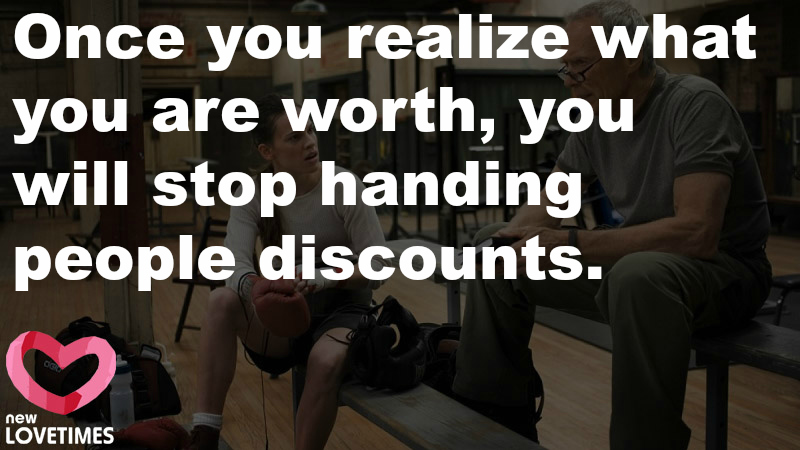 It is only when you know what you deserve that you'd refuse to settle for the second best treatment.
4. Do not marry someone you want to spend the rest of your life with. Marry the one you cannot live your life without.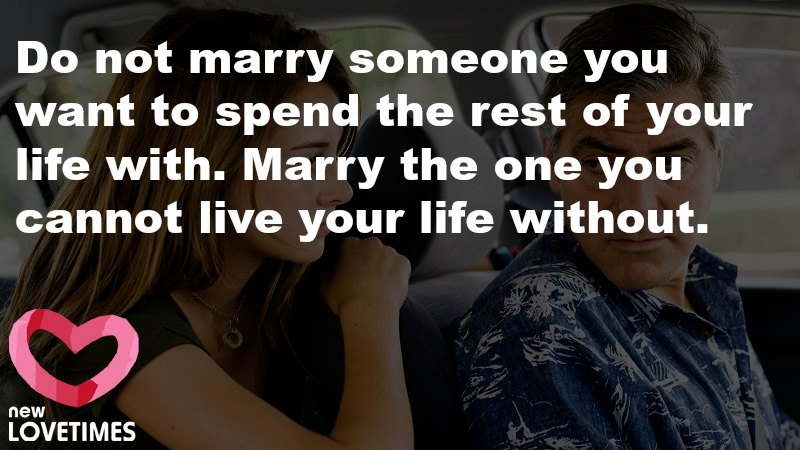 Enough said.
5. A relationship is all about balance – a balance between enjoying your similarities and respecting your differences.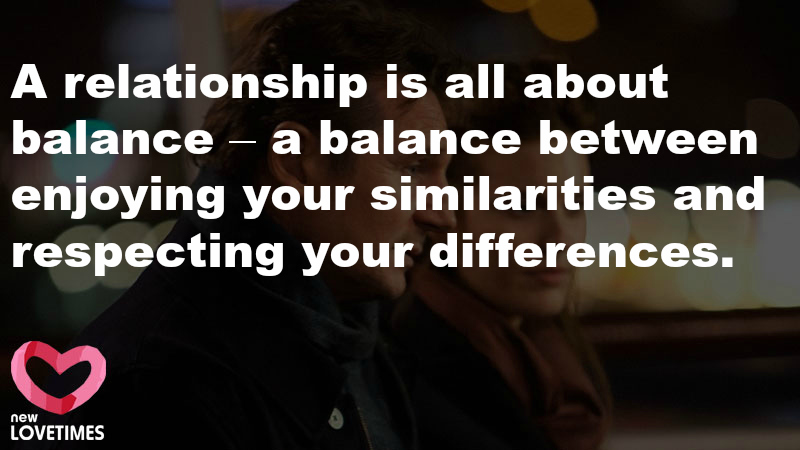 Coz who said that soul mates are perfect mirror images of each other?
6. Unhappy marriages do not happen because of a lack of love; they happen because of a lack of friendship.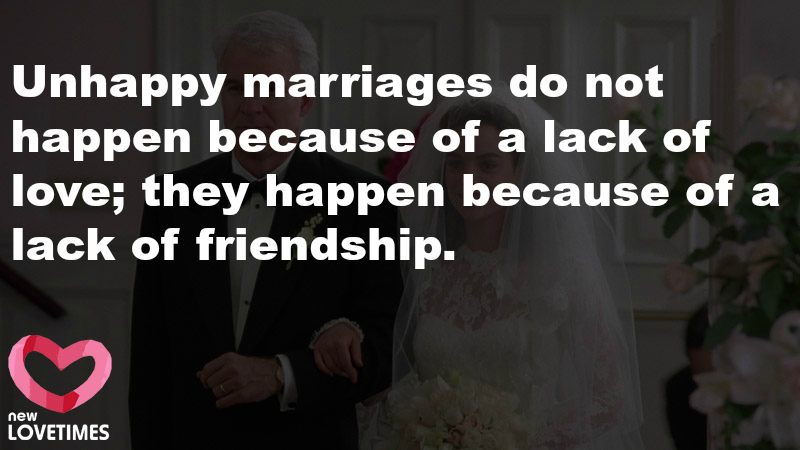 Coz friendship, I have heard, passes the traffic test! Wondering?? Hey, you wouldn't want to be stuck for three hours in a jam with an all mush-guy, right? Plus, 20000 mundane Mondays and forgettable Fridays are kinda long too! 😀
7. The central idea of love is not a relationship commitment, it is a personal commitment to be the best version of yourself with or without that person you're with. You have to every single day – mind, body, and spirit – wake up with a commitment to be better.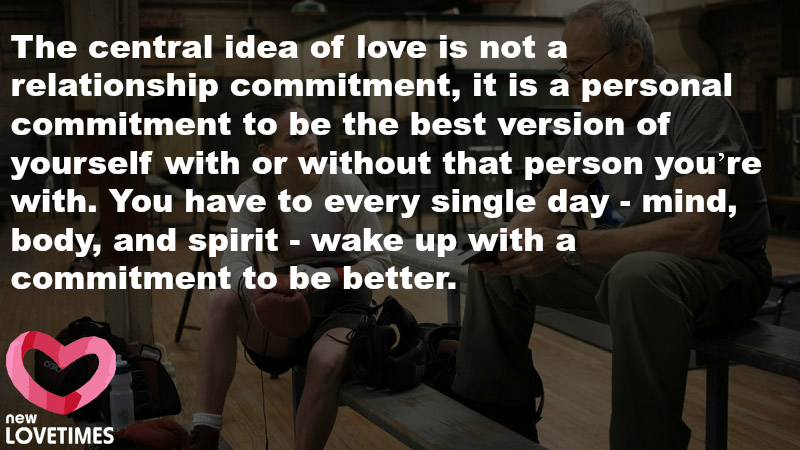 To get the best, be the best.
8. Sometimes you have to get to know someone really well to realize you are really strangers.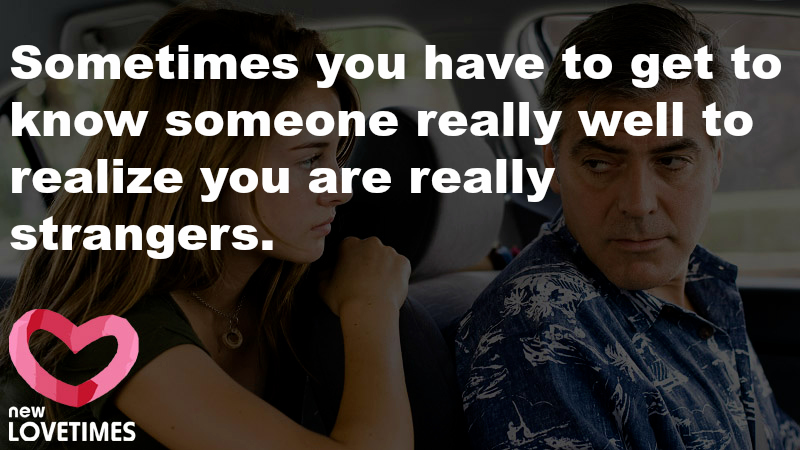 You can only learn this one on your own!
9. Love becomes eternal when the memory of a beginning is erased and the fear of an end is lost.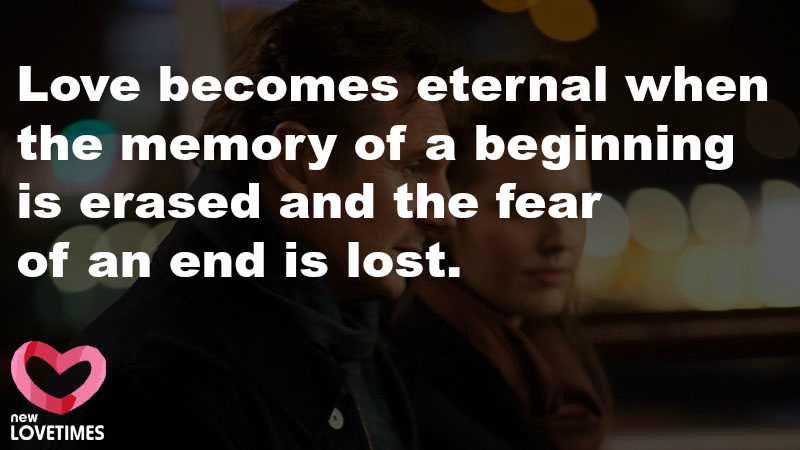 After all, 'forever' is not bought. It can only be valued, not priced.
10. Love is not the pill for loneliness. Love is the potion that keeps two solitudes healthy for a lifetime.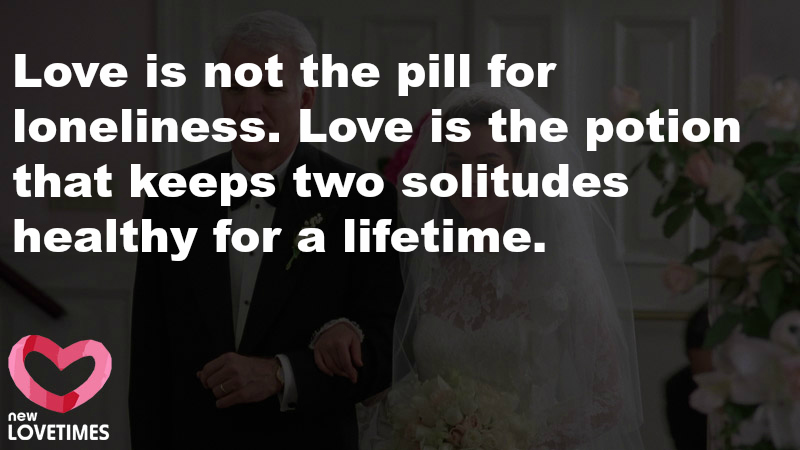 Learning to be alone and happily alone is a silent readiness – cue for the universe to send love your way.
11. Love is, in the beginning, a flame – hot and fierce, but still only light and flickering. As love grows with time, it becomes as coals, deep-burning and unquenchable.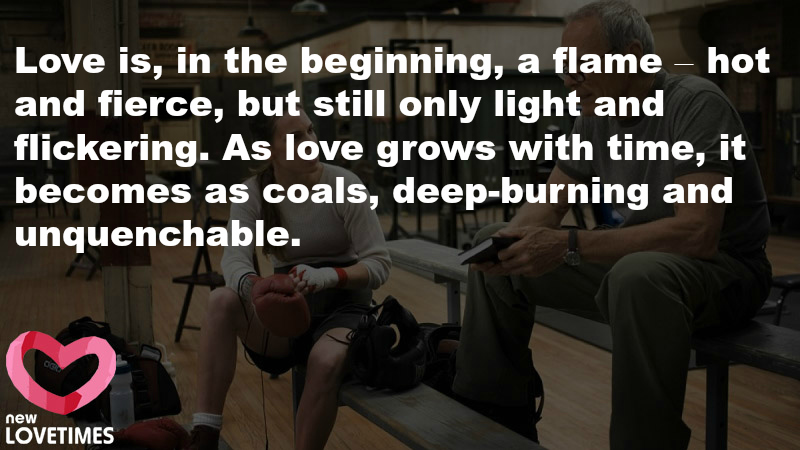 Need we even stress upon how true love grows stronger with time?
12. It is only when someone else's interest trumps your own that you can experience wholesome bliss in love.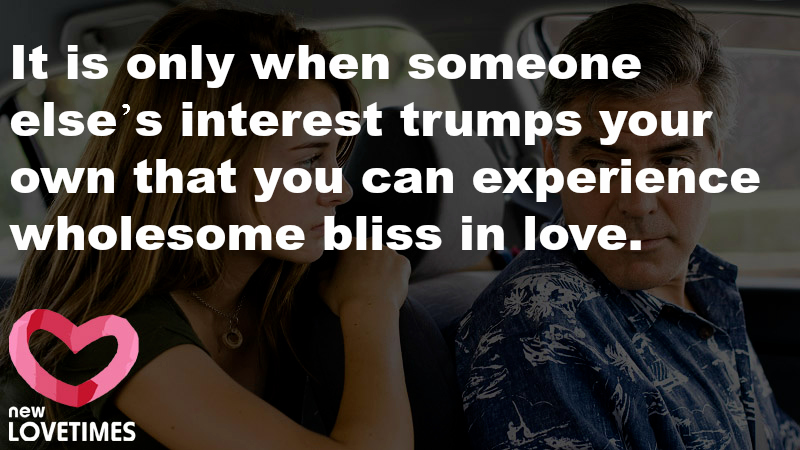 Coz you wouldn't believe the ridiculous selflessness and near-constant sacrifice involved – get married to know! No, no, you'd enjoy it – that's kinda the whole point anyway – it makes you ridiculously happy!! Try! 😉
13. Being loved deeply gives you strength and loving deeply gives you courage.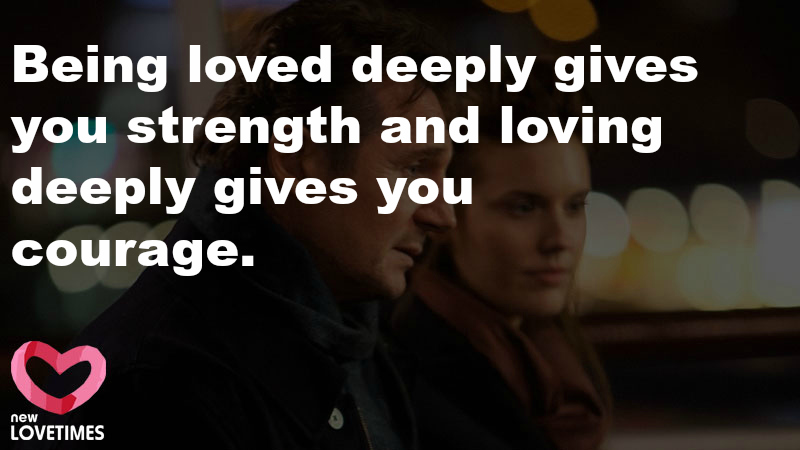 If you've loved deeply and been loved back so, you'd know. Nothing like it, right?
14. At the end, the love you make is always equal to that you take. Any other equation does not become love.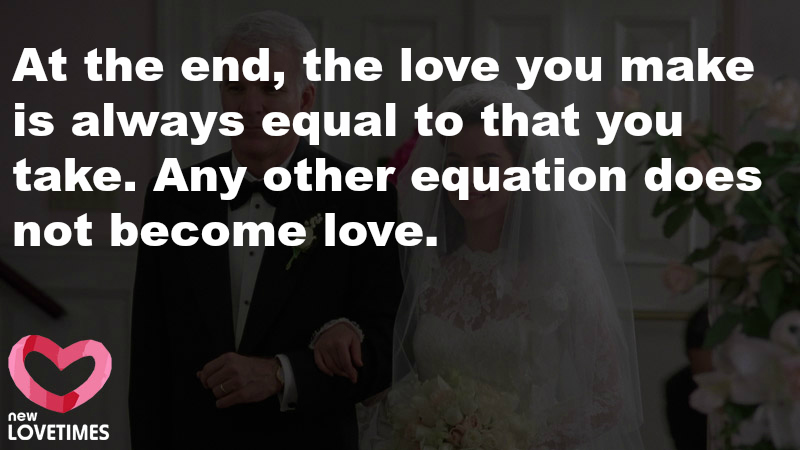 Yep, LHS=RHS. Hence, proved.
15. It is better to be unhappy alone than being unhappy with someone.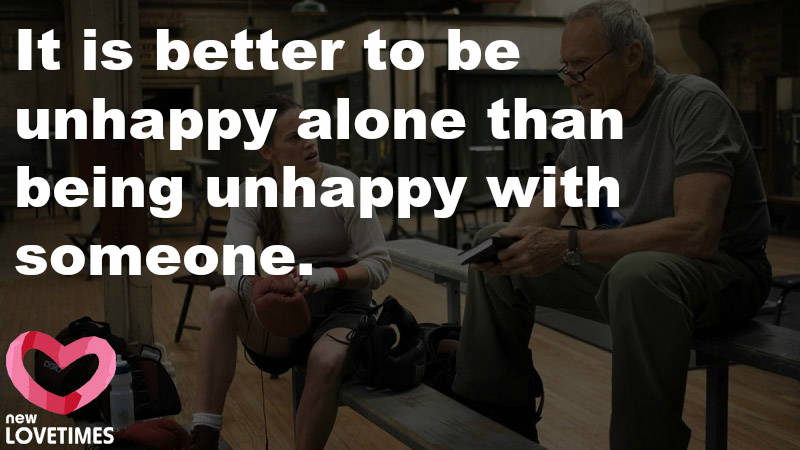 A relationship that makes you cry more than it makes you smile needs to end.
16. It takes complete vulnerability to be able to love truly.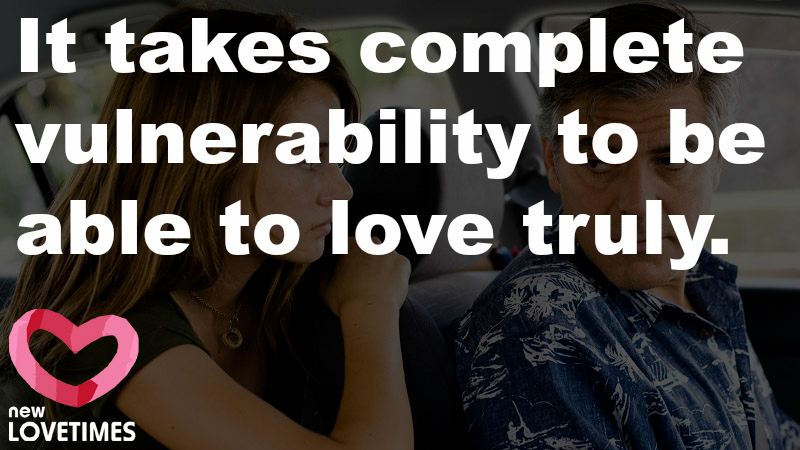 Didn't Bob Marley say that too? 😉
17. Relationships follow the lost and found principle. If you are taken for granted, they will lose you to someone who finds you and appreciates you for you.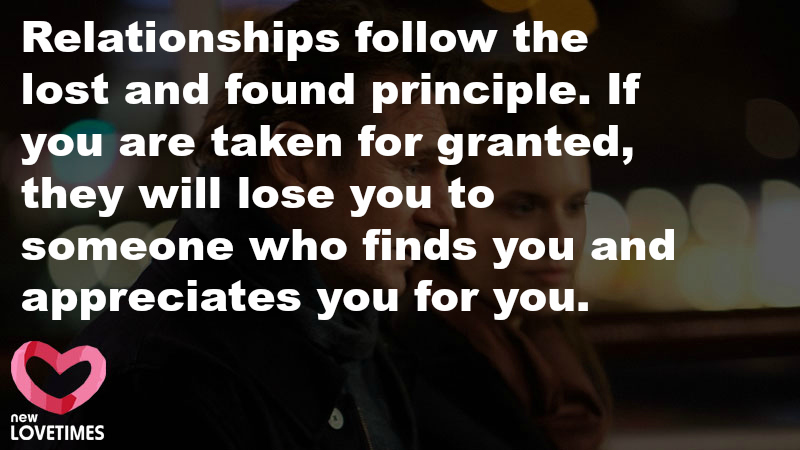 It's strange but true. And more often than not, after you leave, they will realize what they had.
18. No relationship is ever a waste of time. If it didn't bring you what you wanted, it taught you what you didn't want.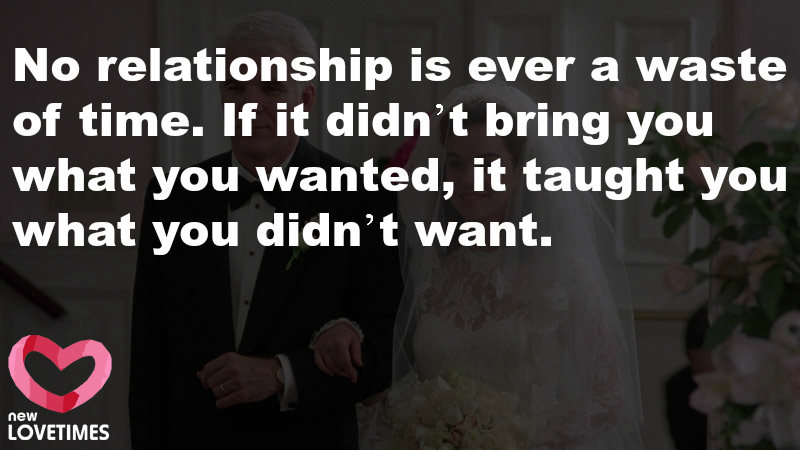 Coz every relationship has a lesson or two. Maybe ten even!
19. A relationship needs two brave souls who make an undying commitment to build, nurture and sustain their bond.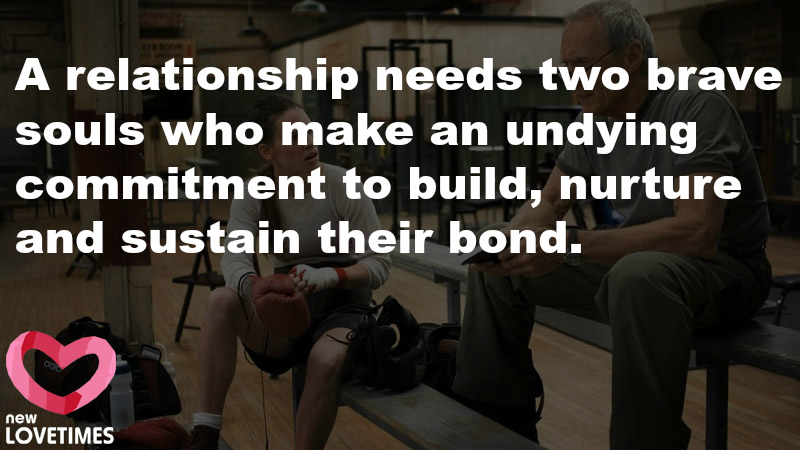 Yep, sowing seeds, tilling the land, shoveling manure – is all needed before you can reap the harvest! Needless to say, it ain't easy but worth it!
20. Love is unconditional, relationships are not!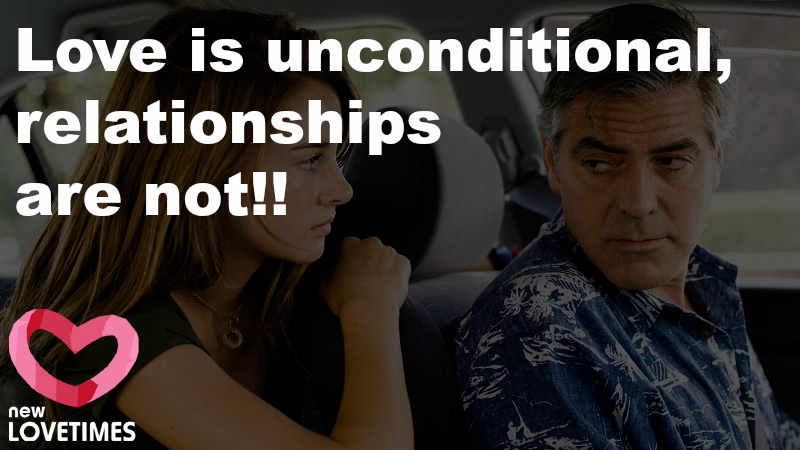 This one's self-explanatory, isn't it?
21. Nobody is worth coming apart for.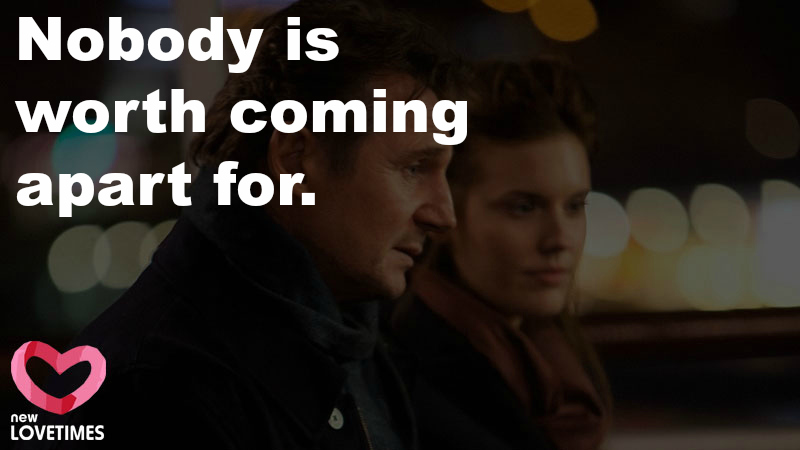 Coz relationships are meant to build you up, not break you down. Let your relationships edify and enrich you. If you aren't growing in one, you aren't meant to be in that one. This relationship advice from father to daughter lets you know that you deserve the best and that you shouldn't settle for anything less.
22. Something will grow from all you go through and that'd be YOU.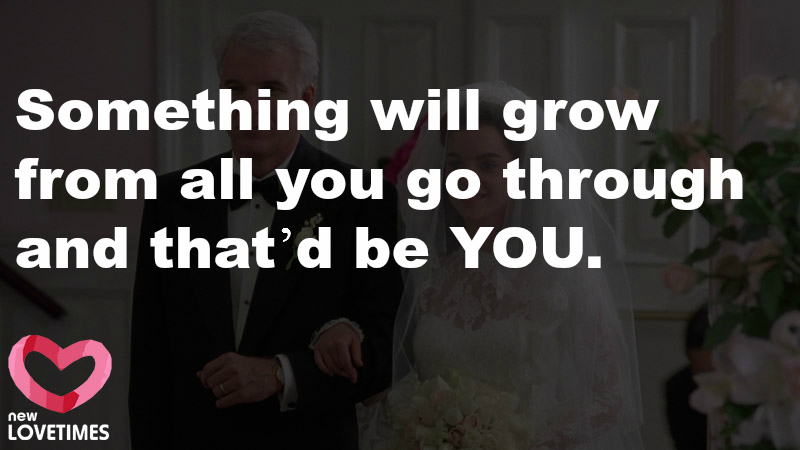 Coz all of life's experiences make you 'YOU.' And it only gets better. Unless, of course, you are KRK! 😛
23. In life, you'd have to constantly revisit the place where love first found you.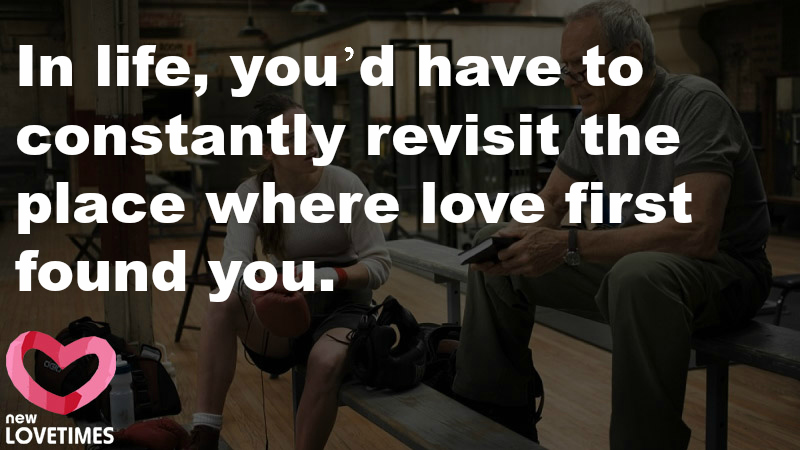 A constant gratitude for the love you found, the feeling of bliss that you live, and appreciation for the efforts one makes is necessary to keep love alive. Tell them often and show it often-er.
24. Excuses are for people who do not want it badly enough.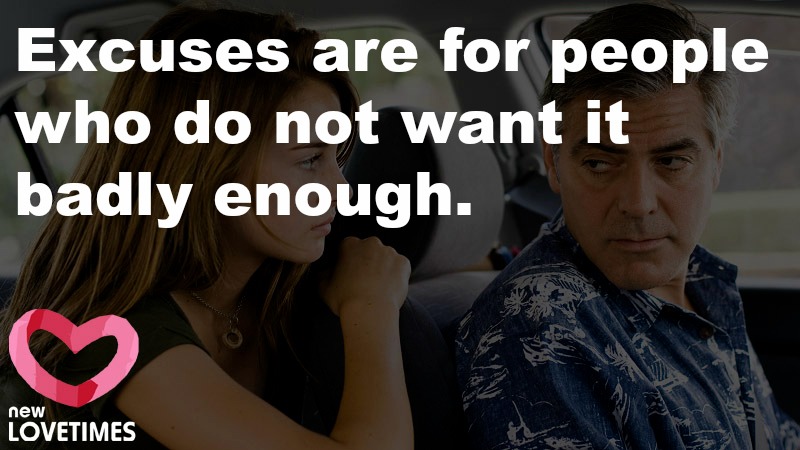 This relationship advice from father to daughter tells you that if your partner is always making excuses for his uncouth, indifferent or worse, rude behavior towards you, then it's a surefire sign that he's not invested in the relationship enough. That you deserved better.
25. You will end up very disappointed if you think everyone would love the same way you know to.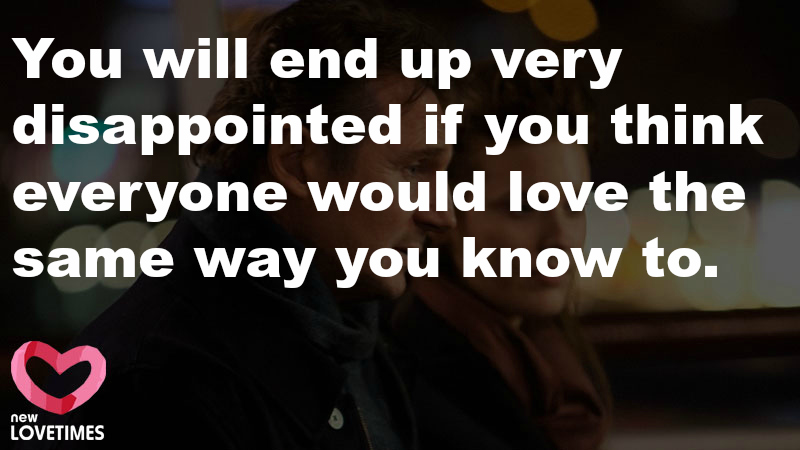 He might come back home and call out your name and keep calling out until you show up. And you might, then, kiss him while picking his socks off the couch and telling him he might not get his kiss next day if the socks are there again. Next day –repeat. Love is strange and wonderful, right? He might be strange and you, wonderful. But it's still a great combo, no? 😉
And whilst there is no dearth of relationship lessons I can keep adding to the list, I must take my leave now. Daddy's calling me for squash. I promise to return with one of daddy's letters and soon!! I know you will love it.
Until another time,
Lots of love. :*
Featured image source: Google, copyright-free image under Creative Commons License
Summary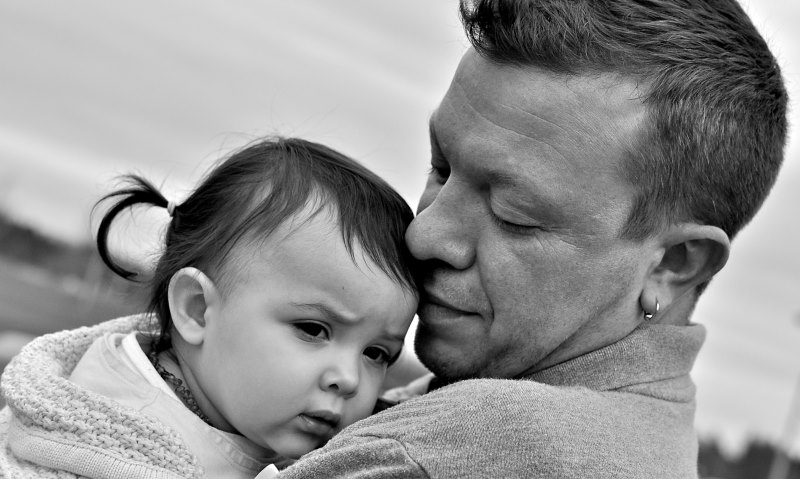 Article Name
Relationship Advice From Father To Daughter
Author
Description
A father is always the first hero of a daughter. Here's a list of 25 invaluable relationship advice from father to daughter that will help you in life.