I guess we've seen it all now. While the world is obsessed with selfies, relfies and what not, there are countless apps that provide hundreds of filters to tone the image according to your whim. And when that is a reality, why not an app that makes you look 5lbs, 10lbs, or 15lbs slimmer?
Yes, the app SkinneePix promises to make your selfies (only headshots) look good, so that you'll feel good too. The app's description reads: "SkinneePix makes your photos look good and helps you feel good. It's not complicated. No one needs to know. It's our little secret."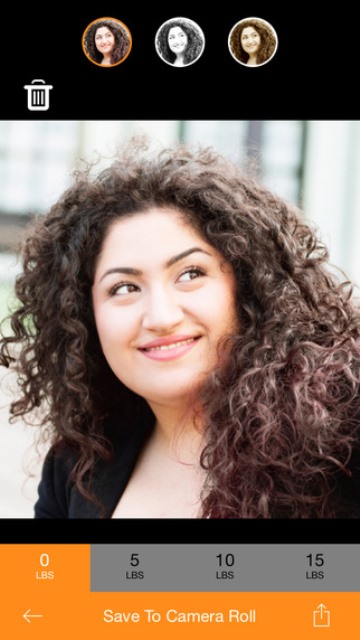 Image source: iTunes
SkinneePix app was created by two women, Susan Green and Robin Phillips, who run the company Pretty Smart Women. Apparently, the partners came up with the idea for the app when they heard their friends complain that their selfies seldom looked right.
Working with developers at Dezapp, Phillips and Green created the app, which is now available for both iPhone and Android phones for 99 cents.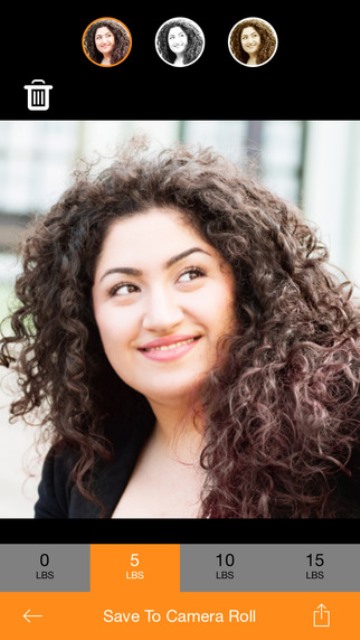 Image source: iTunes
---
Suggested read: BRO app wants to help bros meet other bros
---
Talking about the app, Phillips said,
"We are just removing the 10 to 15 pounds a camera can add because of bad lighting, shadows, bad lenses, to name a few challenges. People told us what they want, they want the pictures to be a real representation of what they look like, and that is what we have tried to give them."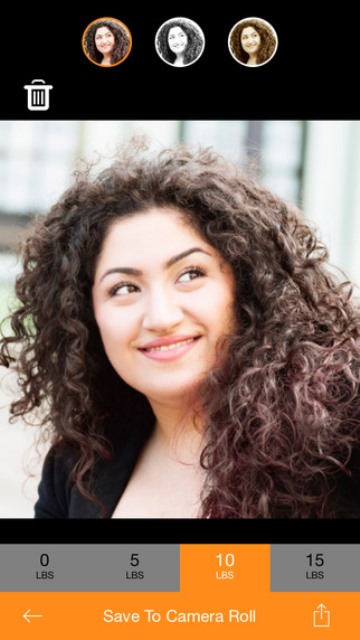 Image source: iTunes
Further, she continued:
"We did not build this app to address body image (since it doesn't alter the body) but if it gets people talking in the right direction about taking their health seriously, well then, we are all for that."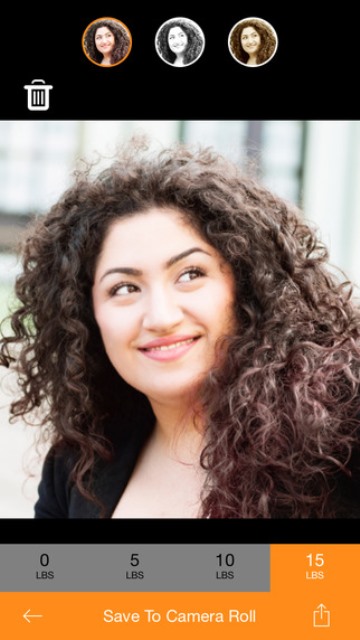 Image source: iTunes
As it is, there's so much pressure on young girls and women to have a certain body type to be deemed beautiful. Not to mention the fact that many brands use skinny, size zero-thin models for their advertisements. It seems like everywhere you turn, there's a skinny model plastered on the billboard. Is it really worth it to shed imaginary weight off your face just so you look good in a picture? Doesn't it seem too out there? A touch desperate maybe?
Selfies may be a tad narcissistic, but they're loved and are so popular because they're easy to click and are kinda fun. But if you stop to shave off a few pounds every time you click one, then it's not really worth all the trouble, isn't it?
Would you use the SkinneePix app to shave off pounds from your face? Or do you think people should just stop 'innovating' stupid things and just be? Share your thoughts with us in the comments below.
Featured image source: SkinneePix
Summary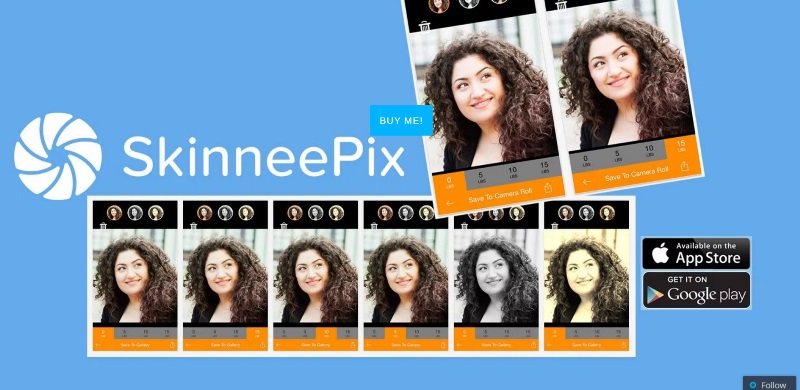 Article Name
SkinneePix App Makes You Look 15lbs Slimmer In Your Selfies!
Author
Description
Lose up to 15lbs with just a click of a button with the help of SkinneePix app! Here's how it works!