The first essential criteria a foundation must satisfy to be the best foundation for sensitive skin is that it should not cause the skin to flare up. That is true not just for foundations, but for all skin care products for sensitive skin.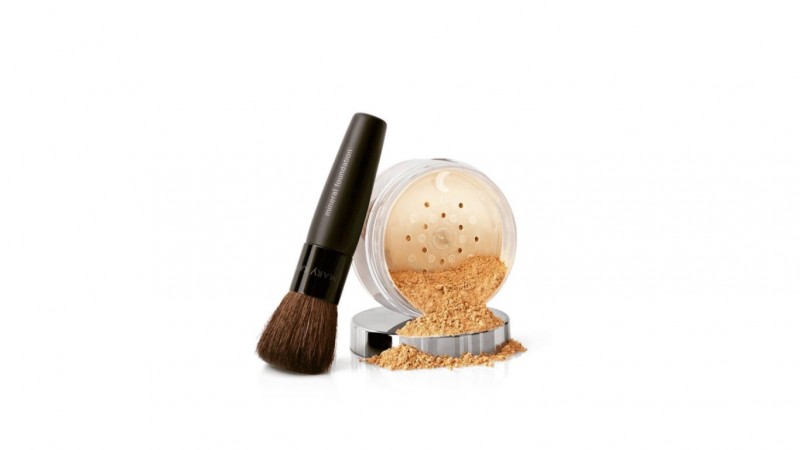 Image source: Instagram 
Sensitive skin usually gets red and irritated real fast and when you apply foundation to cover the problem, it can further aggravate the situation.
Heading to a dermatologist and getting a few tests for allergies done is the best way to begin.  Once you know what the exact problem is, you can look for products that will not worsen your allergy, but instead heal it over time.
---
Suggested read: Everything You Must Know About Choosing The Best Foundation For Oily Skin
---
You need to invest in beauty products that are hypo-allergenic. They also need to be free of any kind of fragrance. Just keeping these two things in mind while buying products can save your skin from a whole world of pain.
Sensitive skin is usually flaky and gets quickly irritated when a product is applied. Reactions can vary. For some it can be just a stinging sensation, while for other there is the possibility of flaking and rashes.
Leslie Baumann, M.D. and the director of University of Miami's Cosmetic Medicine and Research Institute says that sensitive skin is more than often irritated by the fragrance, color, preservatives and formaldehyde present in the cosmetics. Leslie is also the author of the book, "The Skin Type Solution". In it she writes that the other common ingredients that cause sensitive skin to react to cosmetics are lactic, glycolic, benzoic, and alpha hydroxyl acids. Vitamin C, propylene glycol and sodium lauryl sulfate also can cause aggravation. Not many people know this, but essential oils such as chamomile and calendula can also cause allergies in people with sensitive skin.
It is pretty clear by now that applying makeup on sensitive skin is nothing short of a challenge. However, the troubles can be lowered extensively by following a few rules. Let us help you with those first.
1. Prepare your face
Get yourself a moisturizer that has no fragrance. Our top picks are Aveeno Daily Moisturizing Lotion. Fragrance in moisturizers can irritate your sensitive skin, and the smartest move would be to ditch such moisturizers.
If your skin gets ruddy easily, you should give Eucerin Redness Relief Daily Perfecting Lotion SPF 15 a try. As soon as you get finish taking a bath, apply this moisturizer. The Derma E Facial Moisturizer Hyaluronic Hydrating Mist is also a great moisturizing spritz that is easier to apply. Apply applying the spritz, you can follow with the cream. Let your skin absorb the cream.
2. Blend in some foundation
To get glowing, you need the right foundation for your sensitive skin. According to Sara Glick, a makeup artist based in New York, mineral makeup works best on sensitive skin as it is free of fragrances and dyes which can irritate your skin. She says,
"Even though some people are scared it will look chalky, it actually makes your skin really glow."
Apply the makeup using a brush instead of your fingers. Applying makeup using fingers can cause unnecessary rubbing which might irritate the skin further and cause rashes. Also, applying makeup using a brush ensures you do not apply too much.
Dip a foundation brush (you can also use a powder brush) in a mineral foundation and shake off the excess. Take the brush and sweep it over your face. Use circular motions to apply the foundation. Now using a concealer brush, blend in the product over the blemishes and spots, if any, and under the eyes.
Our top pick for a mineral-based foundation is Bare Minerals Original SPF 15 Foundation.
3. Bronze it up
Get yourself a bronzer that is free of mica and leaves just a hint of shimmer on your face. To apply the bronzer, use a bronzer brush. Begin by dusting a tiny amount of the bronzer on the apples of your cheeks. This will lend you a natural look. Remember, just a hint of shimmer, not more. Now apply the bronzer on your forehead, your nose and your chin. If there is still some left on the brush, then sweep it on your neck. Make sure the bronzer blends in well.
4. Time to go a little rosy!
While buying a blush for yourself, get a shade that will look the most natural on you. Blushing tangerine is not an option. Go for a shade of pink that look best on you. You skin tip is not a concern while choosing a blush product. The two things a blush should be is easy to apply and long lasting.
Using a blush brush, apply the product on the apples of your cheeks. Before applying make sure you shake off the excesses. Now using a clean powder brush, blend in the color.
Best foundation for sensitive skin
The foundation you need to be looking for is one that covers your areas of concern, and does not irritate your skin further. Apart from this, you also have to make sure that your foundation gives you good coverage, evens skin tones, highlights your best features and decreases fine lines around your lips and eyes.
When you walk into a makeup store, you might get bewildered by the products that are available for sensitive skin. The challenge, however, is to choose the right ones for your skin. All sensitive skins are not the same. What might work for someone, may not work for you. So you need to be very careful. Look for a foundation that gives best coverage. One that blends really well and offers amazing finish.
We will help you with a few tips and tricks that you can use to choose the best foundations for your sensitive skin. You need to choose the foundation based on your skin type (oily, dry or combination), skin tone and complexion. Also, you need to consider whether you want a formula that is in the form of a cream, stick, powder or liquid.
Also, ingredients used to prepare the foundation become a major concern when choosing a foundation for sensitive skin. Choosing the shade that will perfectly complement you is also an important factor.
---
Suggested read: How To Put On Makeup Like A Pro
---
Foundation Based on Your Sensitive Skin Type
1. Oily sensitive skin
Oily skin has an excess shine that you need to cover with the foundation. Also, breakouts, acne scars, spots and pigments are a regular affair. All these spots need to be covered by the foundation, without further aggravating them.
According to expert MUAs, mineral powder foundation is the best option for an oily sensitive skin. You can also go for a water-based liquid foundation that gives good coverage. To make your face look less shiny, try a matte finish foundation.
Read the label before buying the foundation. Make sure the product is non-comedogenic. To remove the shine successfully, use powder formula that contains rice powder.
2. Dry sensitive skin
Dry skins generally feel tight and dehydrated. As such, powder foundations are a complete no-no. Pick a foundation that is cream based. Go for a liquid or a stick foundation, as application on dry skin becomes easier.
3. Combination sensitive skin
For a combination sensitive skin, go for a cream or a powder foundation. You will also need a concealer. Another good option for combination skin is a mineral-based foundation. If your T-zone gets oilier in summers, then go for loose mineral foundation powder.
During winters again, pick a cream based foundation for your dry areas.
Types of foundations
Here are types of foundations you can pick from:
1. Liquid Foundation
Liquid foundation is usually water based or oil based. So depending on whether your skin is oily or dry, pick a foundation for yourself. The coverage provided by this type of foundation is light to medium. It easily blends into pigmented areas and evens out the skin tone of your entire face. You can get the product in matte variety or satin variety, depending on your needs.
2. Cream Foundation Formula 
The cream foundation formula works for both dry and combination skin, but not oily skin. It provides a heavy coverage.
3. Stick
Stick foundations are easier to apply compared to powder or liquid foundation. The stick, however, does not provide good coverage. Instead it can be used to cover the problem areas. You can use the stick both a s a foundation and as a concealer. This is available for all skin types, oily, dry and combination.
4. Pressed Powder Foundation

The pressed powder foundation works best for people with oily skin type as it absorbs the excess oil. It provides light coverage and can be used as a great finishing powder. If you want a matte finish, then go for pressed powder foundation.
5. Mineral Foundation
Mineral foundation is undoubtedly the best foundation for sensitive skin. It comes in loose or as liquid or in pressed form. It is excellent for all skin types, but it best for oily skin types. Mineral foundation provides light to medium coverage. It provides a matte finish and evens out skin tone. Apply the product using a kabuki brush for best application.
---
Suggested read: How To Pick The Best Foundation For Your Dry Skin
---
That is a wrap on today's post. Did you find this useful? Let us know in the comment section below.
To receive these posts in your inbox, sign up for our daily newsletter today.
See you again tomorrow.
Featured image source: Instagram 
Summary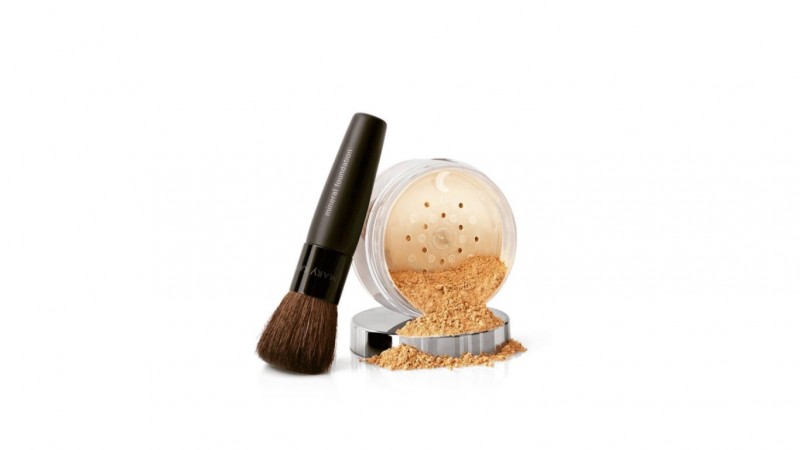 Article Name
Essential Tips For Finding The Best Foundation For Sensitive Skin
Author
Description
The best foundation for sensitive skin is one that covers blemishes without causing the skin to flare up. Read to know more.