When it comes to the right makeup look, we, at NLT, take the game seriously. From whipping up the perfect makeup look to match your mood to telling you all about the trends that are rocking the beauty world, we know just what your heart craves- and we dish out just the hacks, tips and tricks you need alongside of the latest in beauty and fashion to keep your F-game on point.
So, there was no reason we'd fall behind when it came to matching your personality with your makeup look. We asked the stars and they came up with a handy list of best makeup looks that match your zodiac:
---
Suggested read: The quintessential festival makeup trends that you CANNOT miss out on!
---
Aries (March 21 – April 19)
Venturesome, bold, intrepid and daring as you are, you don't shy away from taking up new challenges. Whether it's a camping trail, or a date night out, you can rock all looks perfectly. Your personality must be defined in the way you present yourself. You pose clear signs of your lust for life and people are drawn to it. So why veil it when you can flaunt it? Go bold with your lips, trying all shades matching with your skin tone. Remember, the brighter, the better.
Taurus (April 20 – May 20)
Amiable and stoical, you pose a great amount of femininity in your grace. You are filled with creativity, and that reflects in your makeup styles. You create magic and beautiful art in your beauty routine. Thus, marvelous and stunning jewel tones are so made for you. Upgrade your smoky eyes by using vivid and vibrant shades that shine like diamonds on a diamond like you.
Gemini (May 21 – June 20)
Versatile and flexible, you love adapting to all kinds of environments. People adore you for your wit, sharp sense of judgment and intellect. Give them a reason to follow the trend you create. Thus, leverage your flexibility by implementing a cool and funky two-toned lip shade. Do not settle for just one lip color, when you can undoubtedly rock two.
Cancer (June 21 – July 22)
Poignant and instinctive, you are the woman who loves to be natural. And your sense of preference reflects in your makeup choice – you like to build a natural radiance; so you do by glowing in bright, lovely cheeks. Your bright cheeks create an aura of freshness around you. Try a bright pink or coral blush to give yourself a healthy and fresh flush.
Leo (July 23 – Aug. 22)
You are the core of your place; you are the center magnet that holds the place together. You have a naturally resplendent presence that radiates confidence, boldness, power and strength. You are the queen of the' jungle'; as a veracious queen, nothing would be more apt than to bestow you face with breathtaking, gold eyes. Adorn and embellish your eyes with the genuine and bold power of gold.
Virgo (Aug. 23 – Sept. 22)
The most reticent and self-effacing of all, you tend towards a subtle approach towards your life and beauty schedule. While vibrant and bold makeup is so off-the-hook for you, you can still adorn yourself with a natural dazzle. Make your face gleam using a little highlighter, and set your skin ablaze. Then let your skin do the talking.
Libra (Sept. 23 – Oct. 22)
A real enchanter to the core, you are socially dynamic and you can enthrall an audience as prisoners to your smile. Bewitch them with your wink of an eye or just the right amount of the curve of lips. Try a winged eyeliner look, and give your face the perfect gregarious look that a social butterfly like you needs.
Scorpio (Oct. 23 – Nov. 21)
Iron-willed, resolute and passionate, it would be justified for you to turn up the smoke with your stunning look. You are an eye-catcher and a total head-turner. Embrace that natural enchantment and keep that magnetism intact by trying a deep green shade above your eyes. Don't forget to try it on with a shimmering smoky eye for an extra dramatic effect.
Sagittarius (Nov. 22 – Dec. 21)
Sanguine, buoyant and genial, you're a happy-go-lucky woman who doesn't shilly-shally from anything. Your cheerfulness and carefree attitude is what people adore about you and look up to you for. Celebrate this carefree and independent attitude in your natural style with a bold brow that speaks tons.
Capricorn (Dec. 22 – Jan. 19)
Rational, strong and stable, you possess an unblemished, flawless skin that accents and highlights your facial features. Although, once in a blue moon, you might want to experiment with your look, adding as much amount of fun as you can, by trying quirky shades of colors to add glamour to you face. Mostly, you stick to stuffs you have knowledge about.
Aquarius (Jan. 20 – Feb. 18)
Independent and a free soul, you are a forward thinker who flows freely like water with any new approaches. You go with the flow of the pristine and fresh trends in makeup. You are always up for a challenge of switching up your makeup style and trying on a bold new shade or technique. Try a pastel blue shade of eye color and give yourself the fresh vibe that you desire.
---
Suggested read: Know your style, by zodiac
---
Pisces (Feb. 19 – March 20)
Tender and selfless, you are the sweetest of the bunch. You have romantic notions about everything and you love to daydream. You can carry off exquisite and ethereal makeup with such grace and elegance. You like to adorn yourself with soft pastel shades of eye liners to make a statement. And that's just perfect for you to embrace femininity in its purest forms.
Do you think there are other best makeup looks you can make all your own? Tell us in the comments below.
Featured image source: Pinterest
Summary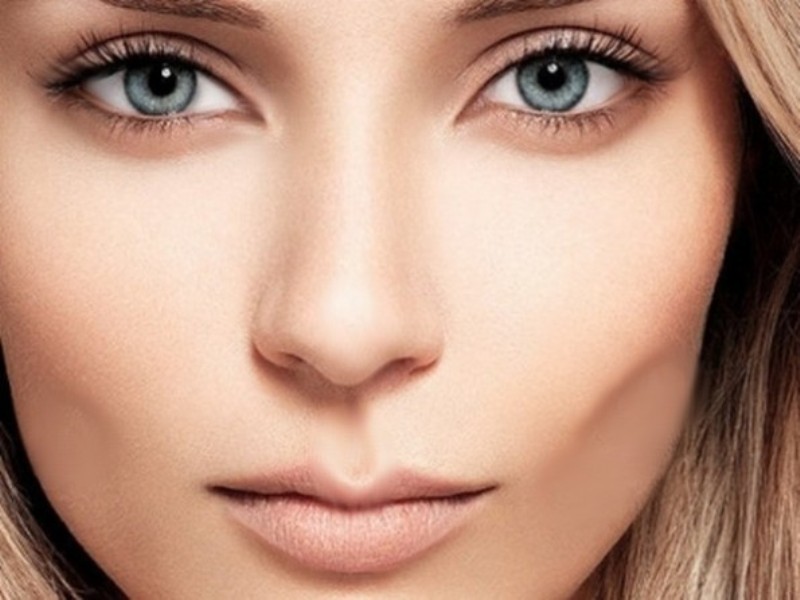 Article Name
#AstroSpeak The Best Makeup Looks According To Your Zodiac Sign
Author
Description
We've matched your zodiac to the best makeup looks that's definitely YOURS!