Hooking up is sexy and liberating, but something that most women are scared to get in the middle of. There are multiple reasons for that – clingy guys, social stigmas, and stories about other girls who've hooked up with people and had really bad experiences. But women have started to explore the wild side that hook ups often offer, and they love it. Exploring your sexuality with an open mind is great, but everything has its pros and cons.
Hooking up with men isn't exactly a cake walk. There are so many things you need to check on because things can go wrong in the blink of an eye. Plus picking up a guy at a bar is something not every woman is used to because (and you can blame patriarchy here) only men had the freedom to do that till about a few decades ago.
---
Suggested read: 12 things that will get you downgraded from girlfriend material to a hookup
---
Whatever the deal is, if this is the first time that you're planning to go wild or if you've tried but failed at it, then here is how to hook up with a guy – an exclusive guide just for you.
1. Think about it
Image source: Pixabay, under Creative Commons License
This is the first step that you need to take when you're thinking about hooking up with a guy. Make sure that it is clear in your head that you're only looking for some good sex and nothing more. Yes, things might happen later and you both might even end up liking each other. But that is just a probability that you cannot rely on. You need to also think it through, because apart from the no strings attached and possible not-so-great sex, there are also chances that you will be called names and be looked down upon by the people around you. Of course, you can always fight them and stay unaffected, but make sure you're prepared for all of it.
2. Decide on the where
A bar, the beach, or a hotel? This one is up to you. Maybe you already have someone in mind that you want to hit on, so decide on the location. Make sure you also decide on where you will head to in case you've managed to successfully pick up the guy. A neutral place like a hotel room would be your best bet, because you wouldn't want to bring home a random dude to your place, would you?
3. Picking the right one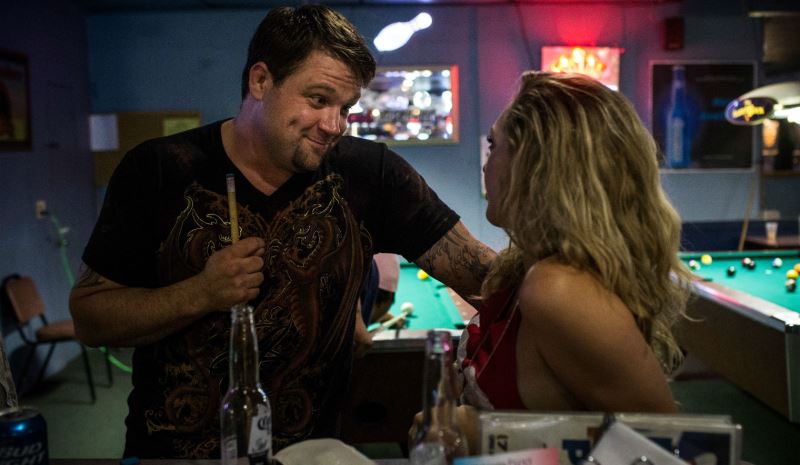 Image source: Google, copyright-free image under Creative Commons License
Now, if you've already had your eye on someone, then you can skip this step. But if you're heading to someplace to hit on someone random, then there a few things that you need to keep in mind. Make sure you make it subtly clear to him that you're not looking for anything more than just some good fun. In case he turns out to be the kind that will go announcing to the world that he scored last night, you might want to get rid of him.
Pick up a sexy guy who you can at least assume will be worth your time. Talk to him and see what his viewpoint is on things, especially on gender roles and women. If he seems the sexist and judgmental kind, you might want to back off. Also, stay away from friends and ex- boyfriends of friends because that can turn out to be a disaster. You don't want to complicate things for yourself at this point. So, might as well pick up someone random from wherever.
4. Dressing right
Image source: Pinterest
When you're thinking about how to hook up with a guy, you need to realize that looking sexy is one of the most important parts of the plan. The guy you want has to be sexually attracted to you because why else would he notice you? Isn't that why you noticed him too? So, go for something sexy and revealing. You know your best parts, so accentuate them.
Make sure that it doesn't look like you're trying too hard. Go for a fun mini dress with a deep neck, or a short skirt and a sheer top – basically anything that will get you the attention that you need. He can get an eyeful of what he likes and that definitely works in your favor.
---
Suggested read: 7 reasons why casual hookups leave you emotionally drained
---
5. The talk
You've decided on the location, the dress, and maybe even the guy. Now, all you have to do is go hit on him. If you already know the man, then you can probably hug him so that he gets a feel of what he might be getting later. If you don't know him, striking up a conversation will have to do. This is best done if you're with a friend or in a group, though if you like what you see, you'll have to drag him to an alone spot so that you can have him to yourself.
Talk to him and make sure he's the kind you would want to strip for. Wait for him to flirt because that way, he'll be the one asking you for requests later. Flirt a little, let your touches linger, and let him get a good look at what he's in for later. Make sure the conversation is a fun one. Of course, serious ones work just as fine, but don't let it drag on for too long.
6. What next?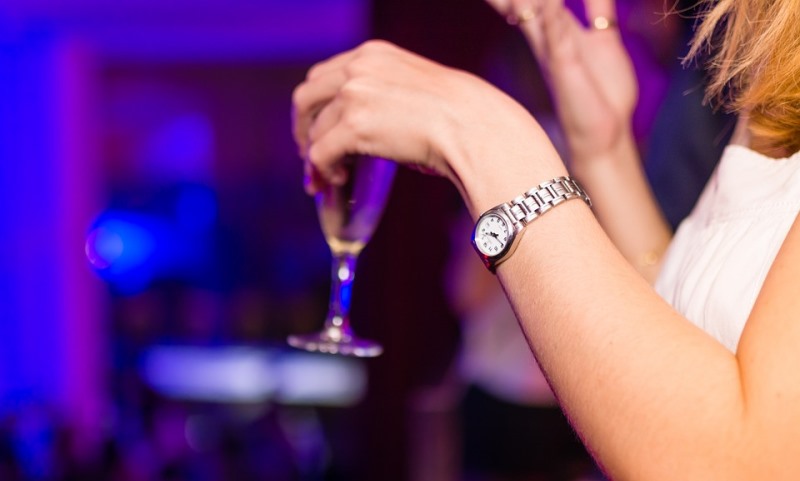 Image source: Pixabay, under Creative Commons License
Firstly, go easy on the drinks if drinking is involved. You don't want to be too drunk and out of control when you're hanging out with a stranger. Things could go wrong or you might not remember anything the next morning which is something you definitely don't want. Just tell him you're not the drinking kind or that you have an allergy if he tries to force you into it. Once that has been settled, make sure you get close to him, close enough for a steamy make out session. If that doesn't happen before it's time to say goodbye, kiss him on the cheek or hug him tight and maybe he'll get the point. If he still doesn't get it, then go right out and ask him if he wants to head back to your place to chill for a bit. That should get the ball rolling and in motion.
7. Decide on the place
Avoid heading over to his place because you never know what might show up. Stick to a hotel room or your place. Choose your place only if you know the guy from before, and not a random stranger. If it's your place, make sure you've tidied it up before but let a few things just lie around so that it doesn't look like you were planning for this. Maybe leave some sexy lingerie around? It'll get him thinking about you in the nude and that's obviously a good thing. In fact, maybe you can try bringing something similar to your conversation. Talk about a body massage or skinny dipping or anything that'll have him picturing you nude. It is going to make him want to pounce on you the minute you get home.
8. Clear the air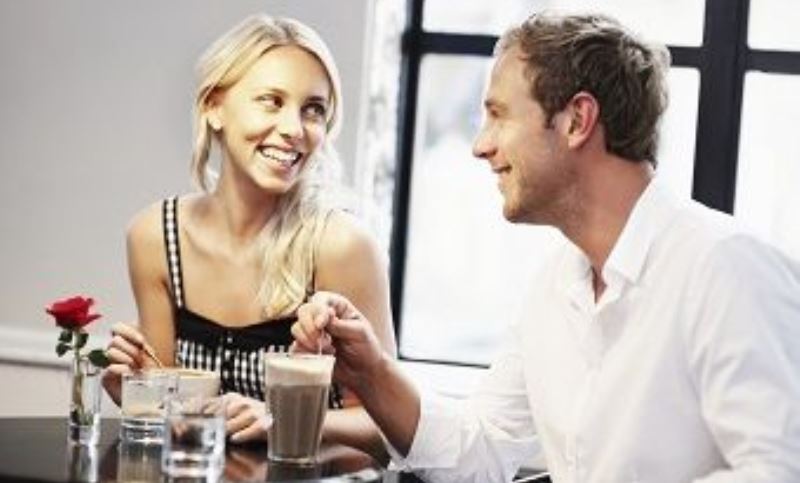 Image source: Google, copyright-free image under Creative Commons License
Firstly, make sure that neither of you is driving back drunk. You don't want to be caught by the cops or spend a night in the hospital just because you decided to drive drunk, or worse be in an accident. Take a cab and just head back if neither of you is in a condition to drive. Also, before you get into anything, make sure you've cleared the air and told him that you're looking for nothing more than just good sex. If he's okay with that, only then proceed to do what you want to do.
9. You can always say no
If you feel like you can't go ahead with it, just tell him you're not up for it. Guys prefer it when you can just tell them what you want. In fact, both of you are at liberty to back out if you don't want to get into it. At no point should you feel uncomfortable about doing this. If you're comfortable with what is happening, then go ahead and make it happen. Chances are that he's waiting to pounce on you.
---
Suggested read: 10 essential dos and don'ts of a one night stand
---
10. Doing it!
Now, all that's left to it is the fun you had wanted all along. It could be the best sex you've ever had and something you would want to do again in the future, or it could be one of those nights that you don't want to talk about ever again. Whichever it is, you successfully manage to hook up with a guy, and that's definitely a win for you!
Although, all of it sounds like a lot of fun, there are some precautionary measures that you need to take. Apart from not drinking too much, make sure that you never leave your drink unattended. You never know who might mix what into it, so better be safe than sorry. Also, inform someone about where you'll be. A friend or a sibling or whoever; just make sure someone knows about where you're heading to. And, not to forget the most important thing, carry protection, even if you are planning to bring the guy to your place. Don't do anything if he refuses to use a condom. Then it's just not worth it.
There you go. Now that you know how to hook up with a guy, go out there and have some fun!
Featured image source: Shutterstock
Summary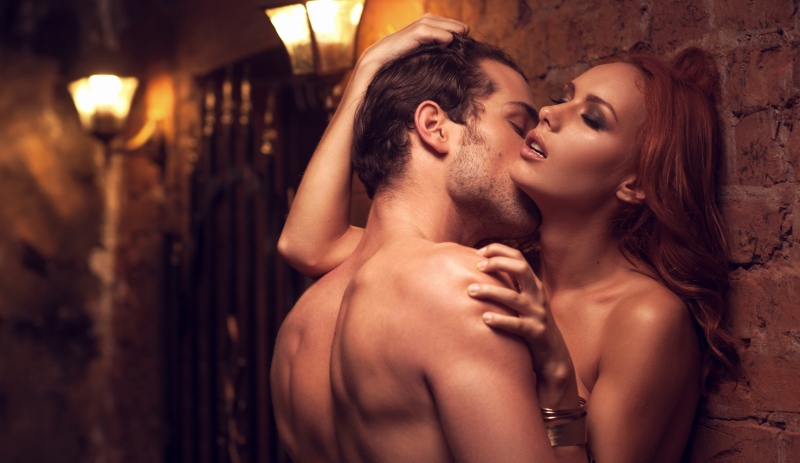 Article Name
The Complete Guide On How To Hook Up With A Guy And Do It Right
Author
Description
You have set your sights on a guy, but don't know how to approach him for a night of fun? Here's how to hook up with a guy, and do it right.