The New Year is here and the new beginning calls for more than just new resolutions! I say that because most of my new year resolutions fall by the wayside because I am never done with my reading. If you, too, are a devoted reader and love nothing more than a steaming cup of cocoa, a soft quilt and a delightful book, maybe we can make a resolution we can keep, together. I stumbled upon some new school self-help books that are, interestingly, everything I've been looking for, and looking to be- and can find inside of me.
The messy work of finding 'it' isn't quite easy- but the pages keep you good company until you can. I can vouch for it- because I am hooked to every word and syllable- and I am far from done. Your apartment could use getting Kondo'd as you flip through Life-Changing Magic of Tidying as could you with that little push by Strayed in Tiny Beautiful Things.
---
Suggested read: 15 good books that are a must-read for women entrepreneurs
---
If you are looking to get started with some inspiration for the New Year, trust me, these inspiring self-help books are the way to go. Getting your read on was never so good.
1. Year of Yes: How to Dance it Out, Stand in the Sun, and Be Your Own Person By Shonda Rhimes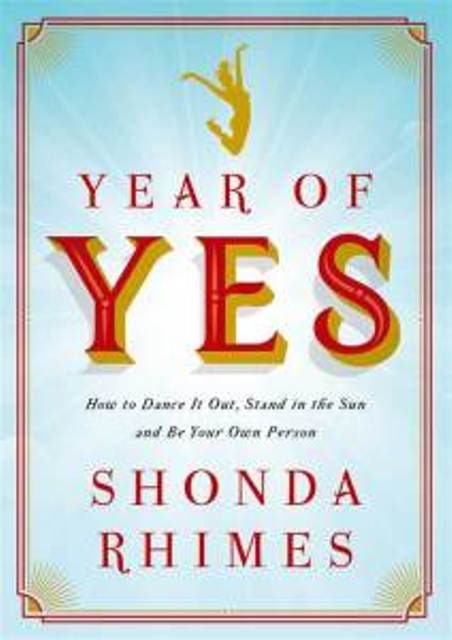 Image source: Amazon
"I am not lucky. You know what I am? I am smart, I am talented, I take advantage of the opportunities that come my way and I work really, really hard. Don't call me lucky. Call me a badass."
Written by a bada*s author, this real as hell book is the absolute dose of hilarity and wisdom delivered in a compact read, perfect for the season. Unsurprisingly, Rhimes is conversational, witty and lyrical with her writing- giving us the stories we want to hear, intertwined with chatty asides full of takeaways we might miss in the breathiness. If you have ever been through a transformative period in your life that was tempered with charmingly odd epiphanies that helped you empower yourself along the way- this book shall become your go-to guide well worth the purse space!
2. Rising Strong: The Reckoning, The Rumble, the Revolution By Brené Brown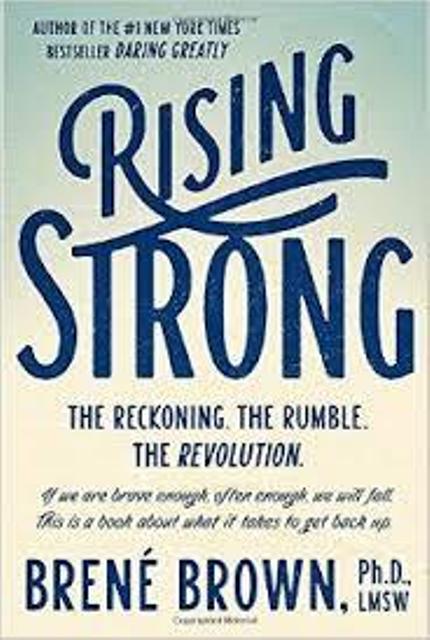 Image source: Amazon
"The middle is messy–but that's also where the magic happens."
Brené Brown, a storyteller with a LMSW and a PhD, sets out to discuss 'shame' in her latest Rising Strong. By discussing the three steps vis-à-vis which we can make life-transforming decisions, she helps demonstrate how vulnerability may, in fact, prove to be our greatest strength- if only we could brave our fears. Here's a brief outline from her book:
Step One: The Reckoning: when we realize what scenarios trigger us into shutting down, denying vulnerability and openness for fear of shame.
Step Two: The Rumble: when we're staring straight into the face of that which scares us, where we can choose to be open, or we can choose to retreat.
Step Three, The Revolution: the amazing transformation that happens when we choose to be open and vulnerable despite our fears–both in little ways, and in big ways
Are you ready for a reckoning?
3. The Year of Magical Thinking By Joan Didion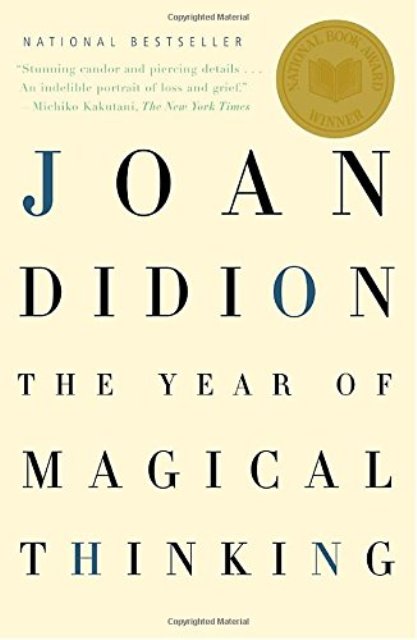 Image source: Amazon
"I could not count the times during the average day when something would come up that I needed to tell him. This impulse did not end with his death. What ended was the possibility of response." 
This book remains a true testament to coping with the hole in one's heart and life, after a loved one passes. Unlike most other books on grieving the loss of a beloved, Didion does not outline a recipe to cope. She lays bare the feelings that course through one's being, like an ever-turning kaleidoscope of meaninglessness or a dark whirlpool of disorientation that one is too weak or lost to turn or find a way out.  If you are looking for an immersive human experience with piercing details to help you look ahead, this strong woman gives you just that.
---
Suggested read: 15 dating books every single woman must read
---
4. When Breath Becomes Air  By Paul Kalanithi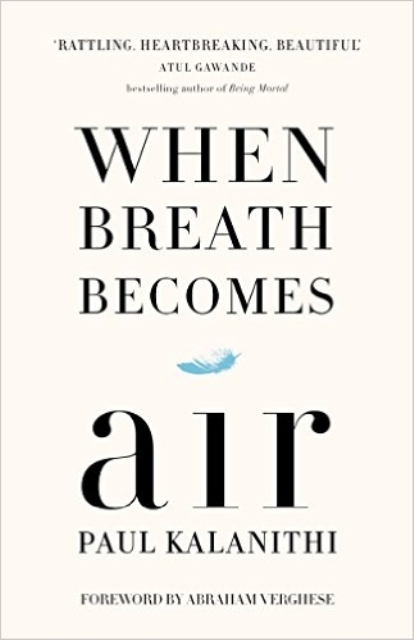 Image source: Amazon
"I can't go on. I'll go on." 
Another book on dying that is an absolute must-read for the living, this rattling, heart-breaking but extraordinarily beautiful book teaches us to embrace the little moments that make up our days and nights. You shall come out on the other side of the cover- a person with a new-found appreciation for life.
5. Tears to Triumph: The Spiritual Journey from Suffering to Enlightenment by Marianne Williamson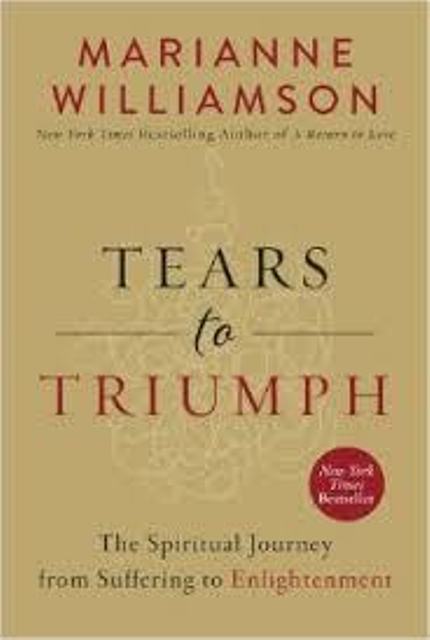 Image source: Amazon
"We're not without hope; we just haven't been seeing it. We're not without power; we just haven't been claiming it. We're not without love; we just haven't been living it."
This book is unparalleled comfort for all souls who have battled anxiety, depression, grief or helplessness- as it brings in the compassionate truth about positioning one's grief and reconciling the ever-difficult task of being true to our emotions while continuing to pace through life.
6. The Happiness Project  By Gretchen Rubin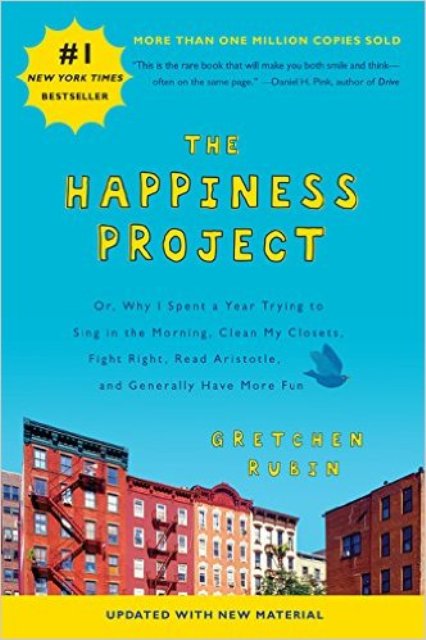 Image source: Amazon
"When I thought about why I was sometimes reluctant to push myself, I realized that it was because I was afraid of failure – but in order to have more success, I needed to be willing to accept more failure." 
A practical lift-me-up read for the days you are down in the dumps, this is an incredibly relatable journey that leaves you with a usable how-to guide to reboot, refresh and channel your life toward happiness in all realms.
7. Tiny Beautiful Things: Advice On Love & Life From Dear Sugar By Cheryl Strayed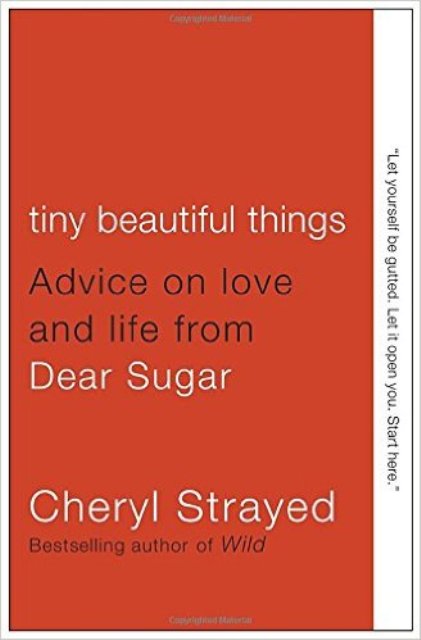 Image source: Amazon
"I'll never know, and neither will you, of the life you don't choose. We'll only know that whatever that sister life was, it was important and beautiful and not ours. It was the ghost ship that didn't carry us. There's nothing to do but salute it from the shore."
Drawn from Strayed's column at The Rumpus, Tiny Beautiful Things will make you cry and dry out your tears at the same time. A hauntingly beautiful collection of essays that were penned as responses to the questions of heartbroken, grieving, aching readers- this one packs up just the ammunition you need to fight the foes life puts in your way. Despite the contextualized comfort, the universal nature of the advice will brace you with an empathetic courage that, if I am right (and I know I am), is missing from most self-help books.
---
Suggested read: 15 motivational books FOR women BY women that are truly inspirational
---
8. Love Warrior By Glennon Doyle Melton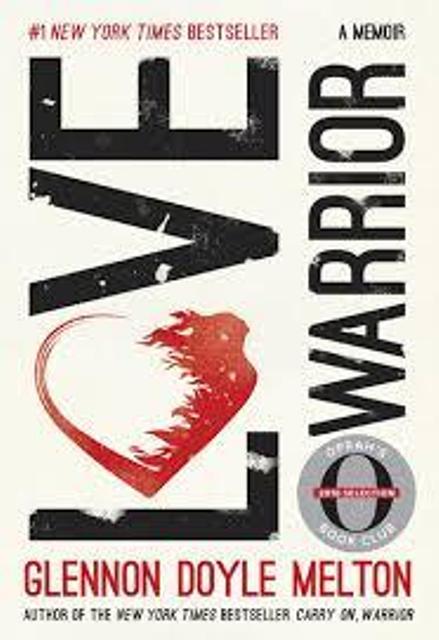 Image source: Amazon
"I have accepted another one of life's dangerous invitations: the invitation to feel."
If you are looking for gut-wrenching candidness that is devastatingly accurate and aware of the trials and tribulations of 'living' as a woman in this world, Glennon's book is all your prayers answered. A book that truthfully surmises how loving another and more importantly, oneself in the face of one's insecurities and fears is the absolute bravest thing to do, can only be a gift that no less beautifully avers that everyone turning its pages (or not) is a gift too.
Let radical and inspiring self-help books be the face we wear in the New Year!
Featured image source: Google, copyright-free image under Creative Commons License
Summary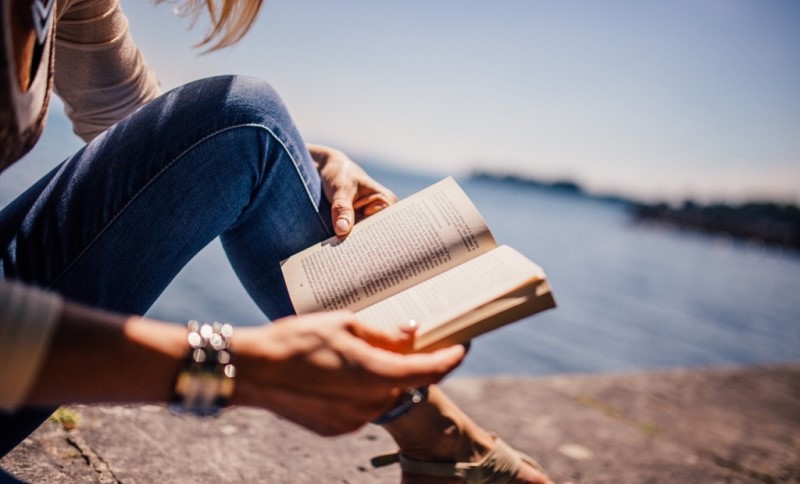 Article Name
The Most Inspiring Self-Help Books You Need To Make Your New Year BETTER
Author
Description
Let radical and inspiring self-help books be the face we wear in the New Year!