2016 has been the year of divorces. With so many celebrities untying the knot, we can't help but wonder what is the magic glue that seals two people together!
Isn't it just beautiful when you walk into a park and find a 70-year-old couple sitting on the bench, holding hands and reliving the various moments that have kept them together? For me, that sums up the real definition of love. The commitment where you are ready to be together sans the speed breakers that are bound to bump your ride – that is what love means!
Here are 4 golden marriage tips to help you sail through and make sure that the bond of marriage never gets to see the agony of separation:
1. Discuss. Don't argue
Image source: Google, copyright-free image under Creative Commons License
There is a lot of difference between discussing and arguing. Every couple will have an argument at some point in time. That's quite normal. But, don't let these discussions turn into an argument. Always remember the bond of love that ties the two of you. You are two separate individuals and your ideas can be strikingly different. But then, didn't you once fall in love with the beauty of their thoughts? So, let that love live!
2. Go deep, and then, deeper
Okay, this isn't going to be about the dirty bits- SORRY! What I actually mean is that marriage is a bond which isn't merely superficial. The idea is to ensure that you can bare your soul to the one you have committed a lifetime to. Discuss every agenda which pertains to your life. Do not be scared of bringing up topics that might be controversial or pertain to something you are unsure of. These vulnerable moments often bring couples closer together.
---
Suggested read: 10 rules you need to break to have a happy marriage
---
3. Swing surprises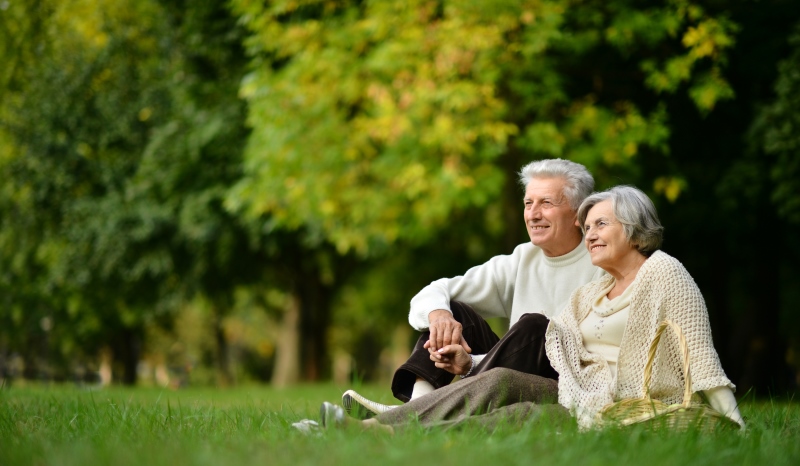 Image source: Shutterstock
Surprises are always welcome. The more, the merrier. It doesn't matters if you are 25 or 75, you can always swing a surprise. Bake a cake or have a candle night dinner. Put on a sexy dress just for him or take her out on an unplanned date. You can literally do anything under the sun to gift smiles. When you keep sprinkling a few surprises here and there, your romantic tale shall stretch into forever.
Let your love speak, not just with words, but your actions as well. Not all surprises need you to be unkind to your bank balance. Sometimes, it can be as endearing as stealing a kiss in the hallway.
4. Sensuous seduction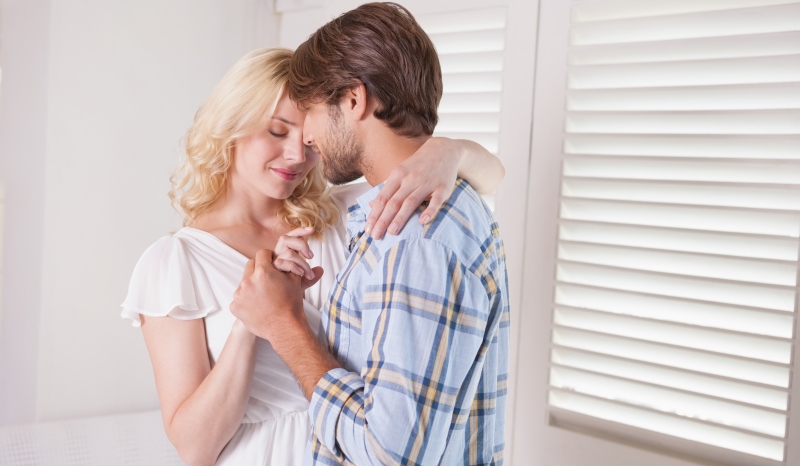 Image source: Shutterstock
Love knows no age, and a marriage that lasts forever only does because love never fades with time. Do not be afraid of having that zing in your life. Break the routine and stop following the conventions and stereotypes. There is so much to do and explore. So, why should you bind yourself by some norms which the society has imposed? Regardless of your age, make sure that the fire never goes out of your relationship. Is there any rule book that says you can't engage in PDA once you are advanced in years? Heck no! So, don't be afraid to wear your romantic heart on your sleeve and know how to woo the lady of your dreams. Even after she has given you two children who have children of their own. Let your grandkids watch what true love feels like- the one that does not wither with time and grows stronger with every tick of the clock!
We absolutely adore grannies who can wink and oldies who can kiss. So, are you high on love already? Try these marriage tips out and I am sure your babies' babies will not stop talking about what a cute couple you make!
Featured image source: Google, copyright-free image under Creative Commons License
Summary
Article Name
The Only 4 Marriage Tips You Need To Make It Last FOREVER
Author
Description
Marriage tips are a dime a dozen, but these 4 are the only ones you'll need to make it last FOREVER! :)