While most playlists around the nation are blaring Yo Yo's songs, Bollywood is still churning out romantic numbers like hotcakes. After all, an 'aata majhi satakli' or a 'lungi dance' is an 'out of sight, out of mind' kind of item. But it is sonic proof that no matter how many musical trends come and go, love songs shall always be around. There is something endearing about a melody that fills your heart with a gooey mess as it pours in through the ears. Here is our pick of the top ten romantic songs of the year:
1. Muskurane Ki Wajah Tum Ho
Image source: Google, copyright-free under Creative Commons License
A soulful number from Hansal Mehta's Citylights, featuring the talented Rajkummar Rao, this one has been crooned by the ohh-so-melodious Arijit Singh from the city of roshogullas. Having sung an equally powerful song 'Beparwah' in Hansal Mehta's Shahid (also featuring Rajkummar Rao), the 27-year old singer makes an appearance in the video this time. The lyrics have been penned by Rashmi Singh and unravel a timeless saga of togetherness. After all, how often do we get to tell our special someone that they are the reason behind our smiles and that with them by our side, we can brave all that life deals us!
Our favorite lines:
Dhoop aaye toh, chhaanv tum laana
Khwahishon ki baarishon mein
Bheeg sang jaana 
Listen to the soulful melody here:
2. Aa Raat Bhar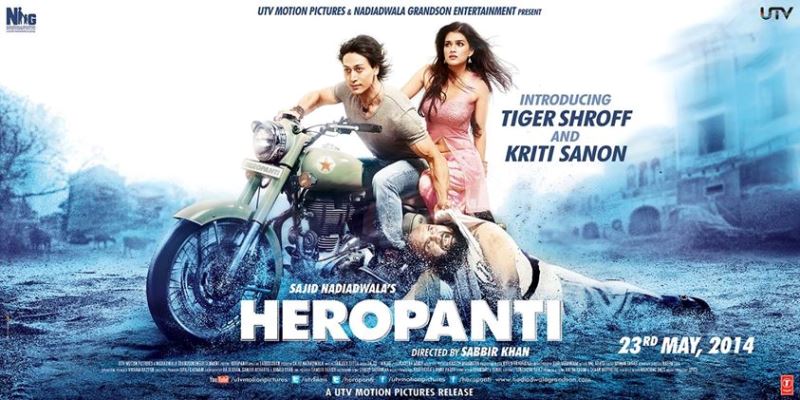 Image source: Google, copyright-free under Creative Commons License
A peppy, upbeat and energetic number from Heropanti, this is one of the most refreshing romantic numbers I have heard in a long time! Not convinced? Imagine a night's worth of ticks of the clock to tell your beloved how beautiful life is when you are with them. And then, think of those moments as being free from any worldly cares, fetters or limitations! Excited now, eh? 😉 Exactly what the song is about! Arijit Singh, Shreya Ghoshal, Sajid-Wajid and Tiger Shroff & Kriti Sanon – a huge hug-wrapped thank you from all lovebirds who are hugging the nights away to the beats of this one!
Our favorite lines:
Raat mujhe kyun, jaane lage yun
Kehti hai khud ko badal de tu
Chand ko chakh le, taaro ko pee le
Aaja na thoda sa jee le tu
Toh chal chale, gire, pade, uthe, ude
Aa tujh ko laga dun mere par
Iss raat mein beete umar, saari umar
Relish the romantic rhythm that dishes out the most yum get-away here:
3. Ishq Bulaava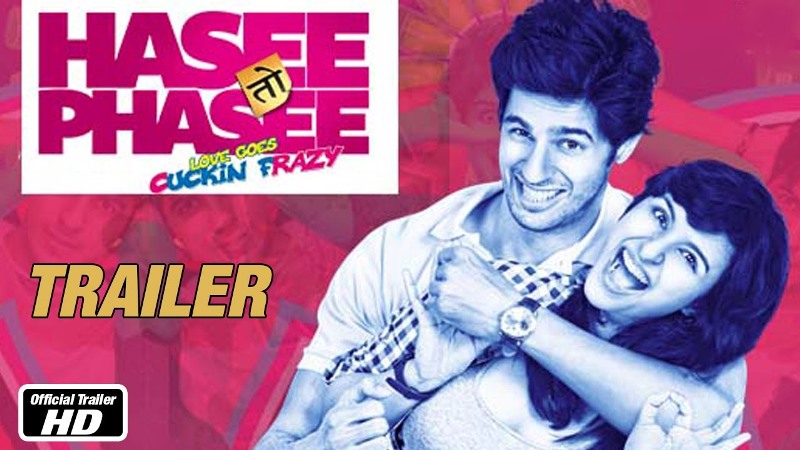 Image source: Google, copyright-free under Creative Commons License
An extremely soothing and soft Punjabi number (yes!) from the 'cuckin'frazy' flick Hasee Toh Phasee, this one makes the list for its sheer feel-good factor. Sung by the owner-of-a-charming-voice, Sanam Puri, and the versatile Chinmayi Sripada, this one has a lot of factors going for it, to make it top ten. And topping that list is the guy who looks ohh-so-cute in pink- Sidharth Malhotra! A close second is the fact that love shall find us, sometimes in the most unexpected way! While the film may not have done as well, the refreshing romantic chemistry of the film's lead pair was a delight to watch. Of course, Vishal and Shekhar weave the magic with their music-wand and the song only evinces the same!
Our favorite lines:
Ajeeb rangaan di tu hai badi
Lage alag hi jahaan di (2)
Ae to nazraan nazraan di gal ve
Tu vi sun le zaraa
Main taa kol tere rehna (2)
Main taa rehna kol tere…
Tainu takdi rawaan
Naina 'ch tere main vasdi ravaan
Paagal main khud nu banaunda ravaan
Tu hansdi rave, main hansanda ravaan
Tainu takda ravaan
Enjoy this romantic number here:
4. Main Tenu Samjhawan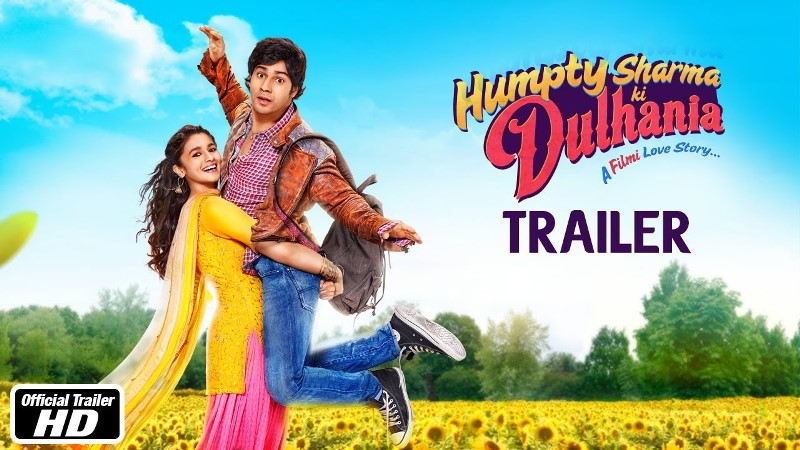 Image source: Google, copyright-free under Creative Commons License
A soulful melody from the Varun-Alia starrer Humpty Sharma Ki Dulhania, this one is a magical number. Recreated from the maestro Rahat Fateh Ali Khan's super-hit song 'Main Tenu Samjhawan' from the Punjabi film Virsa, this one has been done amazing justice by the immensely gifted singers – Arijit Singh and Shreya Ghoshal and the talented composer duo Sharib-Toshi. The song is the most beautiful way to tell your beloved that you shall wait for them until 'forever and beyond.'
Our favorite lines:
Mere dil ne chun laiyaa ne
Tere dil diyaan raahan
Tu jo mere naal tu rehta
Turpe meriyaan saaha
Jeena mera.. hoye
Hun hai tera, ki main karaan
Tu kar aitbaar mera
Main karoon intezar tera
Find the magical melody here:
5. Suno Na Sangemarmar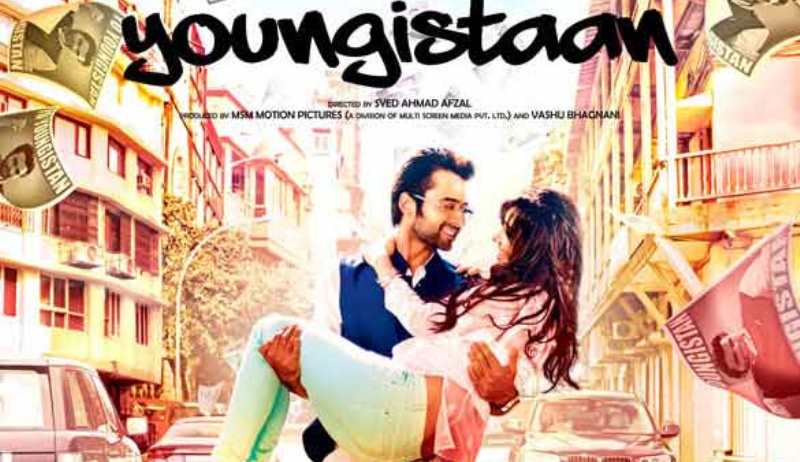 Okay, I know the list is overflowing with Arijit Singh's melodies. But the man just refuses to stop (he even made the not-so-great 'Saawan Aaya Hai' sound good!). Composed by Jeet Ganguly, this one is a winsome number from the Jackky Bhagnani starrer Youngistaan and effectively captures the eternal spirit of true love. Set against the backdrop of one of the most elegant and eternal symbols of love – the exquisite and magnificent Taj Mahal, this one pledges undying devotion to the woman of your dreams. Modish charm + old-world magic rolled into one!
Our favorite lines:
Yeh dekho sapne mere
Neendon se hoke tere
Raaton se kehte hain lo
Hum toh savere hai wo
Sach ho gaye jo
Suno na do jahaano ke yeh nazaare
Kuch bhi nahi hai aage tumhaare
Aaj se dil pe mere raaj tumhara
Taj tumhara
Pledge your all to the 'one' for you with:
Summary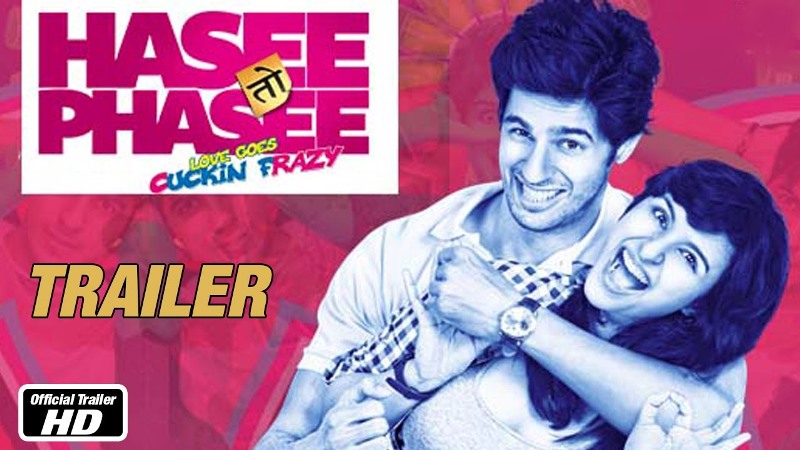 Article Name
Top 10 most romantic Bollywood songs of 2014
Author
Description
Bollywood churns out as much riff-raff as it does soulful romantic songs. Here's a look at the most romantic Bollywood songs of 2014.
Read the rest of the article:
Next