"There are lots of ways of being miserable, but there's only one way of being comfortable, and that is to stop running round after happiness. If you make up your mind not to be happy there's no reason why you shouldn't have a fairly good time."
A novelist, short story writer, and designer, Edith Wharton, was the first woman to receive a Pulitzer Prize. In today's post, we will take a closer look at the incredible story of Wharton whose writings beautifully amalgamated an onlooker's view of American aristocracy with a very powerful prose style.
---
Suggested read: Today's Book on #50BooksInAYear: Love Is A Dog From Hell By Charles Bukowski
---
Born as Edith Newbold Jones to parents, George Frederic Jones and Lucretia Stevens Rhinelander, in New York City, Wharton was known as "Pussy Jones" to friends and family. The famous saying, "Keeping up with the Joneses" is accredited to Wharton's father's family. 5he was also related to one of the most respected and prominent old patroon families, the Rensselaers. Many have admired and written about Wharton's life-long friendship with her niece, Beatrix Farrand, a landscape architect from Reef Point in Bar Harbor, Maine.
Born during the Civil War, Wharton was about 3 years old when the Confederate States capitulated. She and her family traveled widely after the war. According to records, they traveled to France, Italy, Germany and Spain between 1866 and 1872. It was during her travels that Wharton learned a ton of languages; she became fluent in French, German and Italian.
In Europe, Wharton got tutored at home. She was very vocal in her rejection of fashion standards and etiquettes expected of young girls. She made fun of people who expected women to marry into well-to-do families by putting themselves on display at various balls. According to her, all this was superficial as well as a form of oppression.
Wharton was in love with education, and what she received from her governesses didn't satiate her hunger. Therefore, she would borrow books from her father's library and read voraciously. When books in there were almost done, she started borrowing volumes from her father's friends' libraries and delved deep into them. Wharton's mother was not very encouraging of her literary pursuits, and instead forbade her from reading novels until she was married.
Wharton started scribbling poems and fiction very young as a girl. Her first attempt to write fiction was when she was 11. At 15, she translated the German poem, "Was die Steine Erzählen" ("What the Stones Tell"), which was published, and for that she received an amount of 50 dollars. Her family prohibited her name from being used (at that time, writing was not considered the "right" occupation for a woman), and so Ralph Waldo Emerson's cousin, E.A. Washburn published the poem in his name. Washburn was all for women's education, and he played a central role in encouraging Edith to further educate herself. He also persuaded her to take up writing as a profession.
---
Suggested read: #WonderWomen Savitribai Jyotirao Phule: The First Feminist of India
---
At the age of 15, Edith wrote a 30,000-word novella (in secret, of course), titled "Fast and Loose". And the following year, her father printed a collection of 24 of her poems and 5 translations, and circulated it privately. The collection was called Verses. In 1880, five of her poems were published anonymously in the Atlantic Monthly. Despite these literary successes, Wharton's family didn't encourage her writing, and in 1882, she was married to Henry Stevens after two years of courtship. However, the very month they got hitched, they also got divorced.
In 1885, she was married to Edward Robbins Wharton; however, he was a patient of depression, and by 1902, his condition deteriorated badly. After 6 years, Edward Wharton's disease was declared incurable.
In 1908, Wharton got involved with Morton Fullerton, a journalist at The Times, in whom, Wharton finally found an intellectual partner. Edward and Edith got divorced the following year.
The Age of Innocence
"The difference is that these young people take it for granted that they're going to get whatever they want, and that we almost always took it for granted that we shouldn't. Only, I wonder—the thing one's so certain of in advance: can it ever make one's heart beat as wildly?" 
The Age of Innocence by Edith Wharton won the 1921 Pulitzer Prize, making her the first woman to win this prestigious award.
The good people at Goodreads write,
 "The Age of Innocence is Edith Wharton's masterful portrait of desire and betrayal during the sumptuous Golden Age of Old New York, a time when society people "dreaded scandal more than disease.

This is Newland Archer's world as he prepares to marry the beautiful but conventional May Welland. But when the mysterious Countess Ellen Olenska returns to New York after a disastrous marriage, Archer falls deeply in love with her. Torn between duty and passion, Archer struggles to make a decision that will either courageously define his life—or mercilessly destroy it."
Death
On the 1st of June, 1937, Wharton suffered a heart attack and collapsed in her French country home of Ogden Codman. Later she died of a stroke on the 11th of August the same year.
Best quotes from The Age of Innocence
Here are a few quotes from Edith Wharton's Age of Innocence for you to read and cherish.
1. On conversation
"Ah, good conversation – there's nothing like it, is there? The air of ideas is the only air worth breathing."

2. On longing
"I couldn't have spoken like this yesterday, because when we've been apart, and I'm looking forward to seeing you, every thought is burnt up in a great flame. But then you come; and you're so much more than I remembered, and what I want of you is so much more than an hour or two every now and then, with wastes of thirsty waiting between, that I can sit perfectly still beside you, like this, with that other vision in my mind, just quietly trusting it to come true." 

3. On lovers being changed to separate destinies
"But after a moment a sense of waste and ruin overcame him. There they were, close together and safe and shut in; yet so chained to their separate destinies that they might as well been half the world apart." 
4. On the idealistic thoughts of someone in love
 "I want – I want somehow to get away with you into a world where words like that -categories like that- won't exist. Where we shall be simply two human beings who love each other, who are the whole of life to each other; and nothing else on earth will matter." 

5. On happiness that is bought by disloyalty, cruelty and indifference
"The very good people did not convince me; I felt they'd never been tempted. But you knew; you understood; you felt the world outside tugging at one with all its golden hands – and you hated the things it asked of one; you hated happiness bought by disloyalty and cruelty and indifference. That was what I'd never known before – and it's better than anything I've known." 

---
Suggested read: #WonderWomen Karnam Malleswari: The First Indian Woman To Win An Olympic Medal
---
That is all we have on today's post on Edith Wharton: The First Woman To Win A Pulitzer Prize. Let us know if you enjoyed reading this and if this was helpful. In case we missed out on some more interesting facts about this remarkable writer, please add them in the comment section.
See you again soon with another extraordinary woman who has made history and all of us proud. Until then!
Featured image source: Instagram
Summary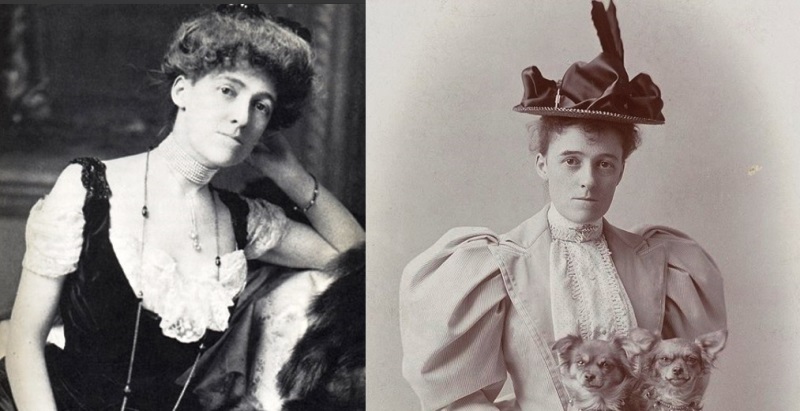 Article Name
#WonderWomen Edith Wharton:The First Female To Win The Pulitzer Prize
Author
Description
In today's post, we'll take a closer look at the story of Edith Wharton who was the first woman to win a Pulitzer for her book, The Age of Innocence.