Karnam Malleswari, a retired weightlifter, is the first Indian woman to bring home an Olympic medal(Bronze).  She received the Rajiv Gandhi Khel Ratna in 1995, which is India's highest sport honor. In 1999, Malleswari was awarded the Padma Shri.
Even today, Malleswari regrets not winning the Gold at the Olympics. In an interview to The Times of India, Malleswari said,
"I have mixed feelings about the Games. I feel very bad that I missed out on the gold. I could have won it, but one small mistake made all the difference. Nevertheless, I am happy that I was able to win a medal for the country (the only one in Sydney). The joy is doubled because I was the first women athlete to have won an individual medal. It is the most thrilling moment of my life. But I also learnt a big lesson. Sometimes, a little lapse could result in a big loss which makes us regret for the rest of our lives. I live with that regret."
When asked what went wrong, she said,
It was a miscalculation on the part of the coaches. Even if I had lifted 132.5 kg in my last attempt, I would have won the gold. I did what the coaches asked me to do. It was decided that I lift 137.5 kg in the last attempt but unfortunately I wasn't able to do so. It isn't that I was not capable of doing it. I had practised lifting that amount of weight too, but it was sheer bad luck that I wasn't able to pull it off on that day.
---
Suggested read: #WonderWomen Vijaya Lakshmi Pandit: A Woman Of Many Firsts
---
Though she may consider it a loss, for all of us Indians, Malleswari is the nation's pride, and in today's post, we will be saluting her incredible journey.
Karnam Malleswari was born in Voosavanipeta, a small village in the state of Andhra Pradesh. She has four siblings who too are trained in weightlifting. Malleswari began her career at the age of 12, and was trained by coach, Neelamshetty Appanna.
When she moved to Delhi with one of her sisters, she was immediately spotted by the Sports Authority of India. In the year 1990, Malleswari became a part of the national camp. In 1994, she won the World Championship in the 54-kg category.
In 1997, Malleswari got married to Rajesh Tyagi, a fewllow weightlifter, and the couple had a son in 2001. Though Malleswari initially planned to make a comeback into sports at the 2002 Commonwealth Games, she had to withdraw owing to the death of her father. After she failed to score at the Olympic Games in 2004, Malleswari announced her retirement.
Malleswari won the world title in the 54 kg category consecutively in the years 1994 and 1995. In 1993 and 1996, the weightlifter was placed third.
In the Sydney Olympics, 2000, Malleswari lifted 110 kg in the "snatch" and 130 kg in the "clean and jerk" for a grand total of 240 kg. She won the Olympic Bronze and became the first Indian woman to win an Olympic medal.
Before the Sydney Olympics, Malleswari won a gold in the World Weightlifting Championships held in 1994 in Istanbul. In 1995, she snatched the Asian Weightlifting Championships in Korea in the 54 kg level. In the same year, Malleswari won the World Weightlifting Championships in China after lifting a weight of 113 kg.  Before getting India an Olympic bronze, Malleswari had already won 29 international medal (11 gold medals) and was a two-time weightlifting champ.
---
Suggested read: #WonderWomen Kathryn Bigelow: The First Female Director To Win The Academy Award
---
That is all we have on today's post on Karnam Malleswari: The First Indian Woman To Win An Olympic Medal. Let us know if you enjoyed reading this and if this was helpful. In case we missed out on some more interesting facts about this remarkable weightlifter, please add them in the comment section.
See you again soon with another extraordinary woman who has made history and all of us proud. Until then!
Featured image source: Instagram
Summary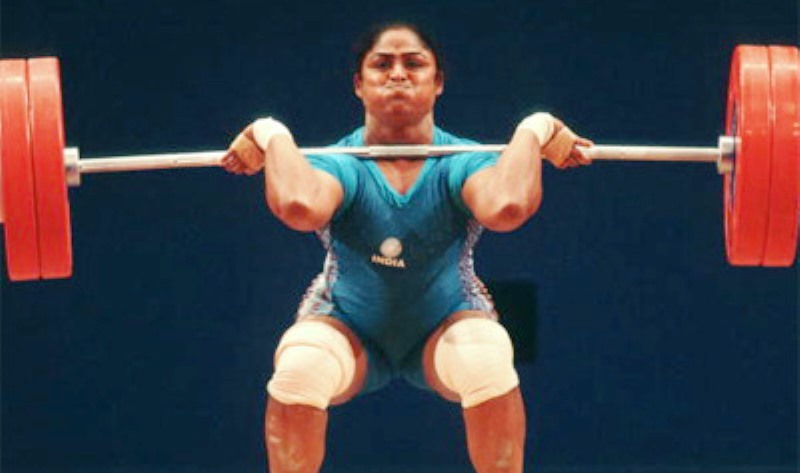 Article Name
#WonderWomen Karnam Malleshwari: The First Indian Woman To Win An Olympic Medal
Author
Description
Karnam Malleswari is the nation's pride, and in today's post, we will be saluting her incredible journey.