You are Lana Disney Rey, "Born to Sleep" and Princey baby has a 'Beast' in him that can't wait to taste your lips. One peck and there you have your happy ever after on a carpet flying into an Arabian night singing 'Hakuna Matata'! Is it not midnight yet or am I already a pumpkin?! Even before we learned our ABCs, we were introduced to Disney: the source of so many awful love lessons!
'All things magical' is creating a severe depression among the Pixar watching Gen Y whose parents grew up on Disney! You need to understand that all men are not either princes or pigs, for God's sakes. Image crisis is only the tip of the iceberg!
---
Suggested read: Why great love stories do not always have a happily ever after
---
Check out some of the most awful Disney love lessons:
1. Happily (N)ever After!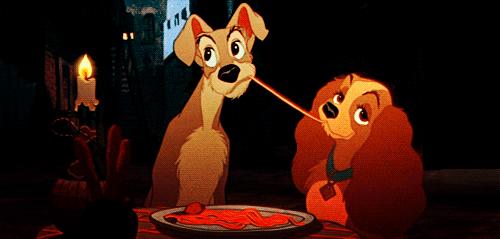 "Ob-La-Di Ob-La-Da, life doesn't go on"! Once married, you need to put your shoes on (No pun, Ariel!). Babies, a home, a cranky penny wise pound foolish wife, and an alcoholic penniless husband! Lady, how did you think the Tramp was going to make it big? Oh, of course, you'd ask daddy dearest to collar and license him! Well, in real life, Mrs. Lady, no parents are willing to let your Johnny in (they can hardly wait for you to leave and then you bring this fool along!)
You get married and then you have to go to work! Happily ever after is so 'once upon a time'! Your own troubles won't end when you have to deal with the neighbors wanting you to throw the garbage on the other side of the aisle, the relatives who turn up at your door next to the garbage, the insurance, the phone bills, the rent, and of course, global warming. Where the heck is the happily ever after, you chump!
2. One 'Step' Closer!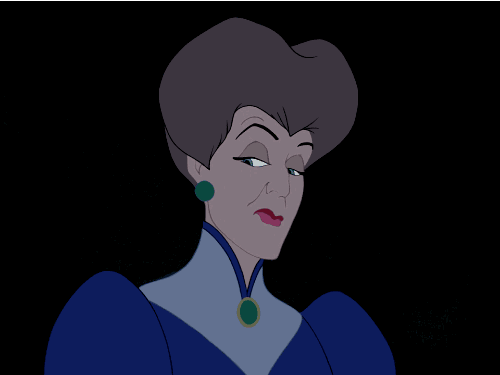 The "Stepmoms' Union against Disney" in 1970s would have saved them from the scarred status that has been bequeathed upon them! Disney logic: if your dad marries a second time, he isn't marrying for love, it's to get you an unpaid nanny. Then, after the wedding, he conveniently dies – EVERY SINGLE TIME! The poor lass is now the 'maid' of honor. But the extent of the stepmom's brutality is saved for the climax when the lass finds her 'true love' (in a man she has just met? Let's deal with that part after a while!) No matter who this lover boy is, the stepmom tries to fix him up with her jenny! Weirdly, the stepmom doesn't need any background check. The only qualifying factors are that the guy must be rich, and of course, our leading lass must be in love with him (breaking her heart is the sole purpose of stepmommy's existence!) Dear Disney, how come the stepsisters never find anyone for themselves? Show them some Disney movies!
3. "Shoe" him off!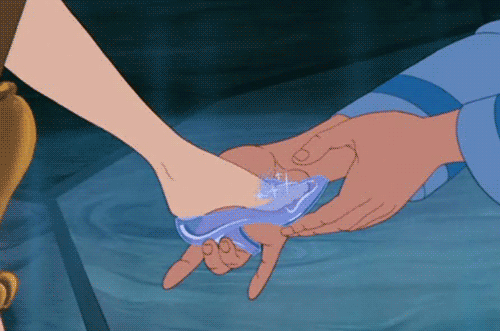 All the cosmetic industries should thank Disney for its latent contribution to their growing sales. Disney movies have always been a fan of makeovers, ask Cinderella about it! But it is not as easy as it seems to be. What say you, Dolly Parton?! For example, when you weigh publicly what you consume privately, a new dress from Louis Vuitton and some glittery shoes from Catwalk ain't gonna do the trick! The whole concept of "fitting in" a perfect mold began with "slipping on" the stiletto Prince not-so-Charming was so desperately searching for a foot to fit into! "Inner beauty? You dingbat, that comes later!" according to Walt Disney. To put your 'foot down' to this nonsense, a phrase unknown to Disney babes, you DON'T NEED to have a foot. Ouch! Ariel!
A 'foot'note to these fairy 'tails' (Ariel don't haunt me tonight!): Our mental "make up" about love is as crooked as Ursula's nose! We believe love is pixie dust that will put the 'finishing touches' on our lives! Who's gonna tell them that love doesn't perfect us but allows us to grow (like Pinocchio's nose?!).
4. Hen-'pecked'!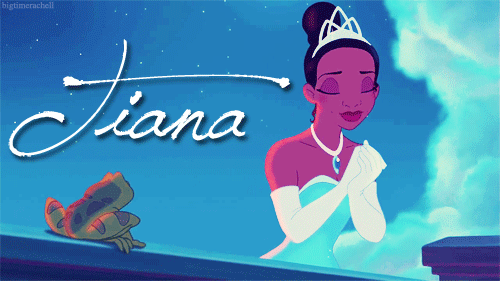 Kisses sweeter than wine – the formula to identify true love. Kiss those frogs until one turns into a donkey! Oops, I mean a Prince! Sorry, Eeyore, must have been quite an insult! Are flings the real life version of these kisses? Love lessons on how to make a perfect boyfriend: you know he is a frog, but hope with your deepest heart that he'll change or your love will change him (Bibbidi Bobbidi Boo!). The common thought is: 'I won't stop going around unless I find him, the dumbest of all: easy to manipulate, and easy to change!' Pigeon, stop trying to tailor cut the guy to best fit you! You gotta roll together, yet with spaces between to mature! Somebody go and teach Tiana the word 'acceptance'! Arggg!
5. Kid-nap-'Ping'!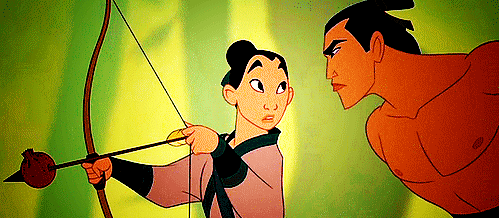 A feminist script writer is urgently needed at Walt Disney Company! Chauvinism disguised as chivalry, and Mulan thought that "Ping" was the best masquerade ever! Well played, Disney, well played. Woman, you are the best, until you need a man! Thank God for us, that there are no knights in shining armor in real life as they are all trapped in the Disney movies! Locked in a tower with her hair waving down, or with a dragon roommate, or sleeping for years high on pot or shutting herself up because 'the storm never bothered her any way' – all you women in the house, 'He' is on his way to save you! Also, what's with all this kidnapping? Some serious moral policing is required here! Bella took it to another level as no prince came saving her, instead she fashioned love out of her Stockholm syndrome! Thank God for the "Pretty Woman" Julia Roberts that we realized: Once the knight saves her, she saves him right back!
---
Suggested read: 12 lessons 'The Notebook' taught me about love and relationships
---
6. Look(s) before you leap(rachaun)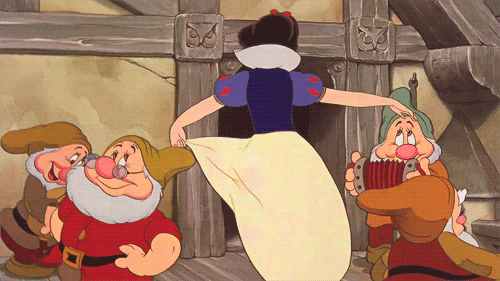 I have a serious problem with the contradictory relationship lessons Disney taught us! Snow White lives with the dwarfs, washes their dishes, and cooks for them (you may be a princess at home, but here, go clean my undies!). She doesn't fall in love with any of them. I mean, you being a Disney girl are desperate for love and you had seven guys to choose from! But nope, are you crazy? They are dwarfs! Disney won't tolerate imperfection, but could at least spare some sympathy. In the end, all the lassies marry perfect STRANGERS because of: GOOD LOOKS, GOOD LOOKS, and more GOOD LOOKS! Also, girls out there, it is in no way cool or safe to live with unknown men in a forest even if they are dwarfs (They are men, jeez, only smaller!).
7. Feel, don't conceal!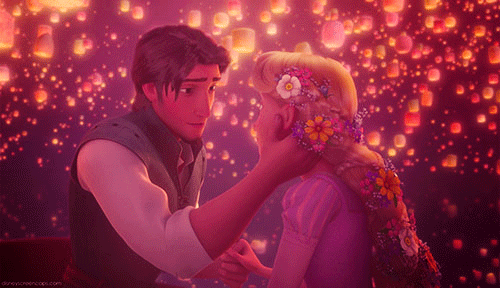 The chief qualities to become The Girl at Disney: You are so doe-eyed that even a deer would be put to shame, you are trapped and lack the courage or will to do anything about it (because 'Mother Knows Best'), your parents are dead or don't know that you are still alive, but most significant of all: you HAVE TO BE DUMB! "Kim Kardashian is actually a Disney princess?" No, that's not the conclusion drawn!
Disney thrived on these stupid women without whom the whole story would suffer a 180-degree twist (a much-needed one though!). She would fight for her right to education, study hard, get a job, and healthily date men 'til she knows it's time to settle down or NOT! What about the stepparents? Well, if they're mean like most people are, be 'friends' with them only on Facebook! The real world works on 'calculated imaginations'!
8. Love is an open "door"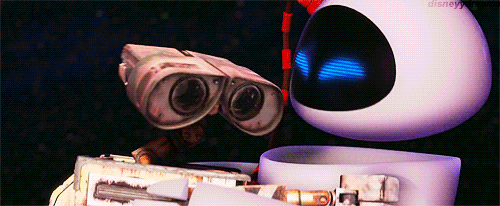 Here is a love lesson all the Romeos have picked up pretty well: Risk it all to impress her, and if she ain't awestruck, do not lose heart. Try some more! Even Wall E (Disney degrading the robots too with its love lessons!) jumped on a spacecraft to follow Eva. I mean, it's life threatening at the very least! Plus, in real life, women use Wall Es like doormats and then conveniently leave when Mr. Impeccable enters. Congratulations, you are my new BFF! Happened before? Well,
KNOCK KNOCK
Who's there?
Dejav.
Dejav, who?
Knock Knock!
9. "When will my world begin?"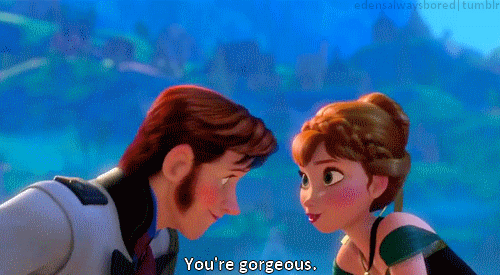 The womenfolk in these movies we watched were our role models and we wanted to be just like them! Thank God, some dreams don't come true! They really had nothing to do all day. I mean, they were jobless, trapped, plotting to woo a man already in a relationship, or oh, yes – sleeping! To my dismay, even Frozen let me down! Anna's greatest joy when "The Gates" are opened was to "find a romance" because she may have "got a chance"! What the eff! See, dude, travel the world! I suggest watch Mamma Mia for the greatest of love lessons, not from Donna (of course!) but her daughter: marriages can wait, make moments with or without him! Life will run out during your endeavor to look for the troll called TRUE LOVE!
10. The Disney 'dead end'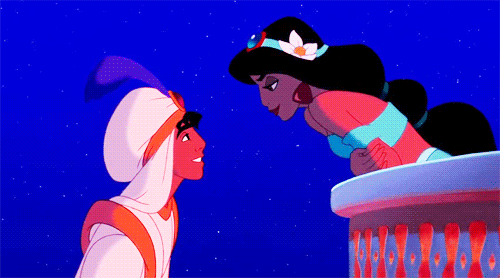 Telling a lie to get laid, not cool even 'once upon a time'! Aladdin, the Tramp (hiding the truth is the same. You trying to be goofy with me?!), Flynn Rider, and others are cheats but it's okay because they are the TRUE LOVERS! But, it is not okay if you break a thousand hearts before you meet THIS VIRGIN, any heart broken is an injured one. Well, that brings me to a different conclusion here – Disney movies didn't actually end happily for a lot of people! Not the stepmoms (the 'fairest' of them all!), the Drizellas and Anastasias, the dwarfs, the dragons (uselessly killed), and of course, we, the watchers. Chasing weird love lessons, twisted us for life!
---
Suggested read: Why none of us need the forever love…
---
I grew up on Disney too and still watch the re-runs, but yes, I also binge on stuff which makes some sense! To get the whole Disney thing straight, I suggest you read "The Missing Piece Meets the Big O," and learn:
"Love does not consist of gazing at each other, but in looking outward together in the same direction."
Featured image source: Disney
Summary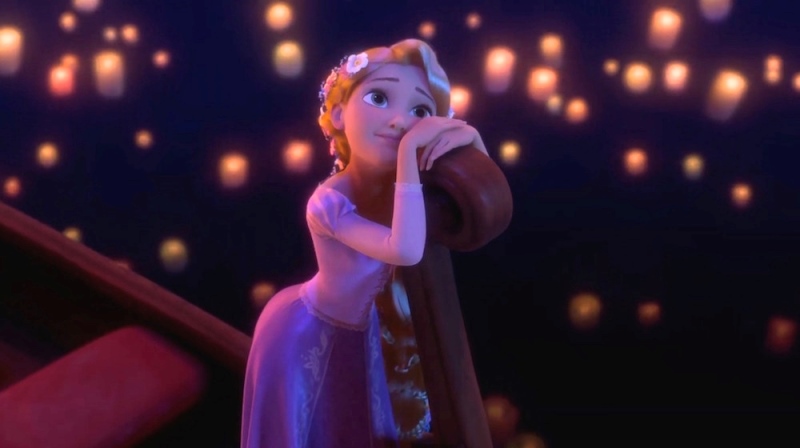 Article Name
10 Awful Love Lessons Disney Movies Teach You
Author
Description
Disney movies have taught some weird and even awful love lessons to us over the years. Don't believe me? Take a look.