Gone are the days when online dating was thought of as a desperate last-option attempt at finding a potential romantic interest. Today, online dating is more of a determined, proactive search for love (or a quickie, no strings attached). Either way, the online dating milieu is flooded with websites and apps that are waiting to monetize on your search for love, by keeping you on your toes round the clock. Whether they are helping you meet singles in your area or allowing you to meet new people on the go or matching you with a potential love interest based on mutual interests or even personality type – these ever-increasing numbers of minimalist niche dating services have got something to offer for everybody!
Little surprise then, that these specifically-tailored dating services for people haven't left out the introverts among us! That's right. There is no dearth of dating websites or apps that aim to open the gates for the introverts to enter the land of love. But before getting into the nooks and crannies of that, let's burst the huge bubble around introversion.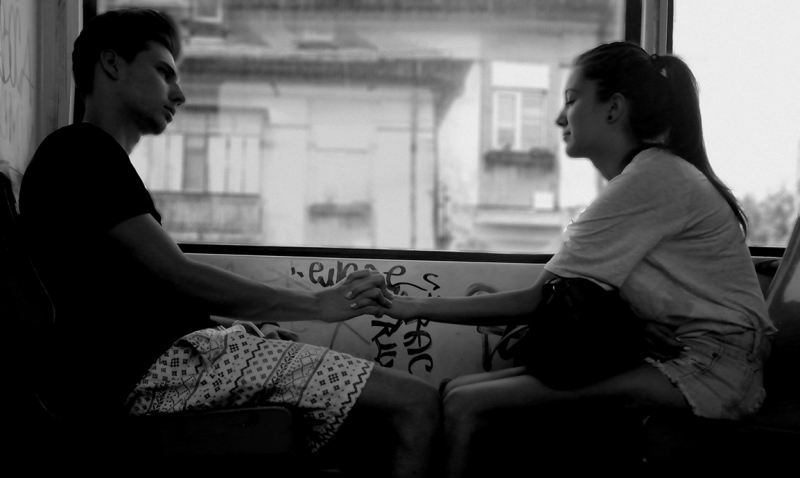 Image source: Google, copyright-free image under Creative Commons License
Introverts are perceived as shy people. Not true. Introversion, as a trait, isn't that simplistic. Unlike the tags that people label introverts with – that of being aloof, a geek, keeping to oneself, unsocial and the like, introverts are flesh-and-blood people who are merely social in their own way. Unlike extroverts, they find the initial ice-breaker conversations with new people daunting and uncomfortable. However, not all introverts are uncomfortable in social situations. Many get along just fine after overcoming the initial hesitation. Others, on the other hand, like to hang out with the extroverts as they take on the heavy lifting part in their social workouts!
---
Suggested read: Dating a person with social anxiety? Here's what you need to know
---
As such, the myth around online dating for introverts as being a not-so-viable option is exactly what I said – a myth! True, that online dating requires one to 'put oneself out there' but that doesn't exclude introverts from the ambit of online dating. They can do it just as well as any of us, and perhaps, even better.
As daunting as online dating can be, introverts, unlike what they'd like to believe, have a better chance at success in the realm than anyone else. No, I know – you feel that you are at a buffet and yet, you cannot even fill your plate with a spoonful! But trust me, it doesn't have to be that way. I have a few online dating tips for introverts up my sleeve that shall work like a charm. But before we get there, let's erase all your apprehensions, qualms, and fears about the task at hand – once and for all.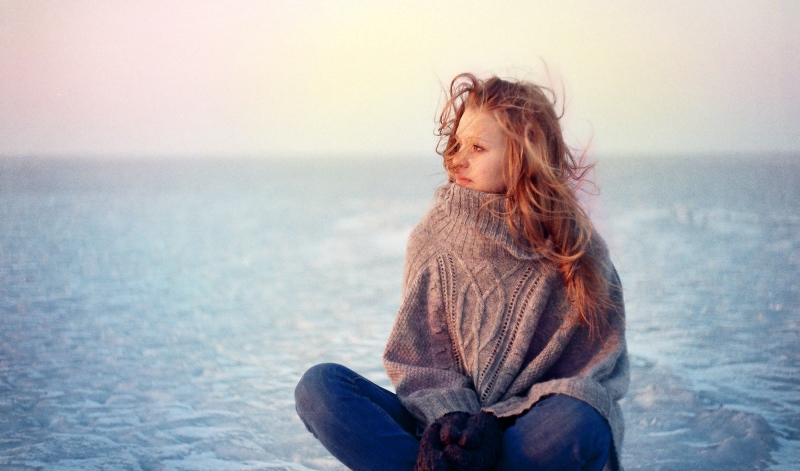 Image source: Google, copyright-free image under Creative Commons License
The reason I say this is going to be a cakewalk-y thingy for you is because you'd choose cyberspace over meeting new people in the real world any day. Given that your engagement with the cyberspace has already enabled you to build an active online presence and of course, a way with the 'written word,' it is easier for you to connect with a stranger over online-mediated conversations than over coffee! This helps you 'gauge' online personas as well as read between their lines too.
But just like with everything else, one has to traverse the trajectory to get at the final peak of success. So what are the magical online dating tips for introverts that I promised around mid-way into the article? Which dating tips for introverts can forge a successful connection with an online potential partner?
I have the answers for you, right here. Without further ado, I present to you the dating tips for introverts that shall get you 'good and going':
1. Fess up and be honest
Image source: Google, copyright-free image under Creative Commons License
Experts have emphasized upon the 'self-negating' choices that introverts often make when they feel the pressure of identifying themselves as outgoing. And very often, this pressure makes them extend the mistake to their online dating profiles too. Don't do it. There's nothing wrong with being introverted. Being accepted for who you are is one of the most solid foundations for a budding relationship. Embrace your identity as the 'staying-at-home-Tolkien-reading' girl who takes time to befriend someone and feel the attraction. There is no shame in owning up to who you are. So, fess up and be completely honest. You might scare away a few flakes but as they say, there's a pot of gold at the end of the rainbow! Look out.
2. Use the correct medium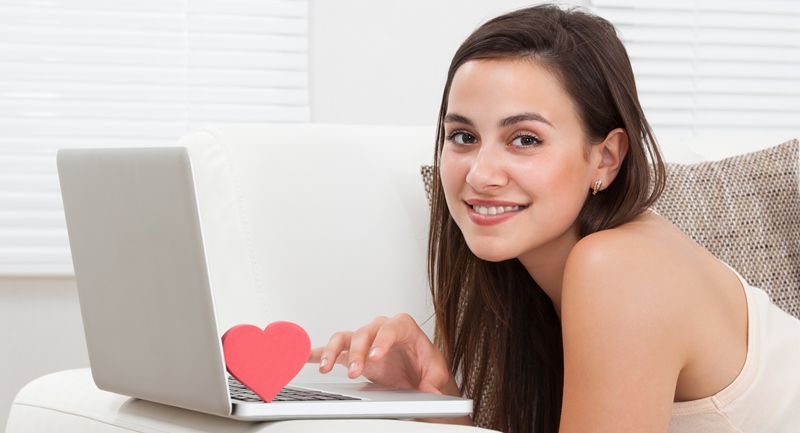 Image source: Shutterstock
As already said, there are niche dating websites or websites with personalized-algorithm-cum-human matchmaking processes that can pop up the very matches that you'd been scouring for on about the millions of dating websites with even more profiles of people with no success! Skip the hassle and use the correct avenue for your search for love. Also, there's no harm in using paid dating services. They are more likely to attract people who are more serious. True, there will be a limited pool for choice, but you get what you pay for. You might have to experiment a bit with multiple sites before you find the right fit, though.
3. Smart winnowing = winning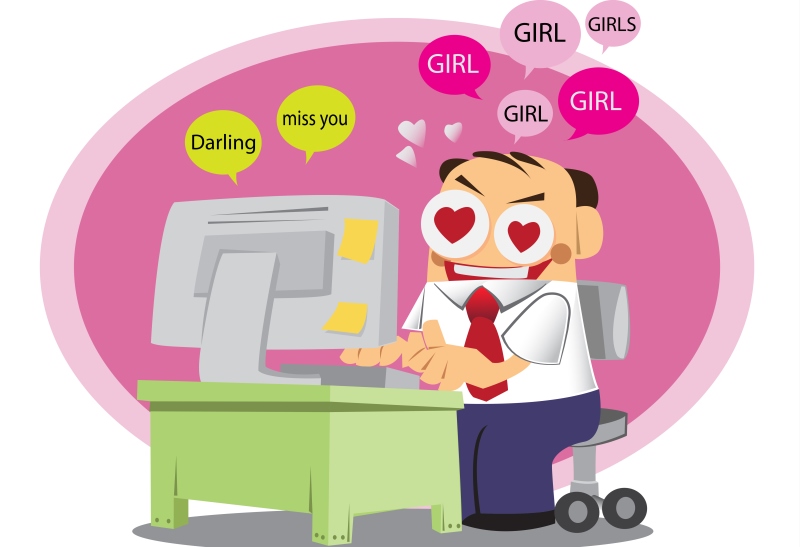 Image source: Shutterstock
The clues are all there – in e-mails and profiles. You have the knack for reading between the lines. Look for the hints. What do the photos of the person suggest? What do you think is the communication style of the person? Do you think their response is carefully-drafted to answer what you'd asked? Gauge as much as you can. Be as selective with the winnowing as you are wary of making flaky friends in real life. Steer clear of what Kimberly Dawn Neumann calls 'supermarket syndrome' – the urge to fill your cart with everyone who seems remotely interesting. It is YOU who'd end up overwhelmed. Screen, screen, and screen away!
---
Suggested read: 15 things to know if you're dating an old soul
---
4. Specificity = success
Image source: Shutterstock
Most online dating profiles have the 'generic disease.' Because people are afraid of being diagnosed with the 'quirky-freaky' ailment. Hell – so what if you take tap dancing lessons, have devoured Kurt Vonnegut books or even have a pet tarantula – everybody likes sunsets and love songs! It is time to put up your freak flags – show off your quirks of nature, with unabashed pride. As already said, you'd want to be seen and liked for you. And the RIGHT person will see you and like you for YOU.
5. Make the first move
I know, I know – that's a lot to ask. As that is well beyond your comfort zone. But hey, it is much easier to ask a person online than in person. They can't corner you and chew your head off. So, try. Frame a decent message and invite them over for a chat. Some may reject right away, some may ignore – but a handful might accept it too. Take your chances.
6. Meet potential partners halfway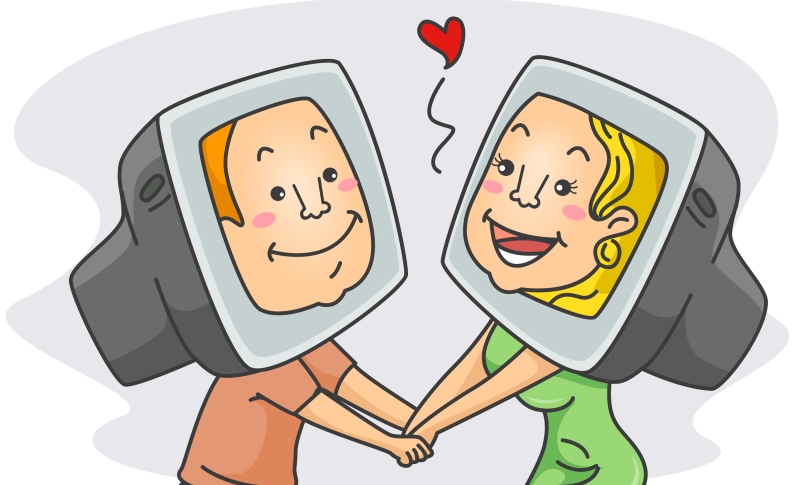 Image source: Shutterstock
If you are using a niche online dating service for introverts, chances are that you may be looking at profiles of people as terrified as you. The mistake in this department is that we, as humans, tend to focus so much on our own feelings (in this case – of discomfort and unease) that we forget to make the other person feel at ease. Try to direct your attention on your chat-partner and weed out the feelings of hesitation and discomfort they may be feeling. This is a wonderfully self-serving-altruistic act – and that's the oxymoronic beauty of it – in making them feel comfortable, you may draw in more easy and natural responses that shall put you at ease! Win-win. On the other hand, if you are using a conventional dating service, make sure you find a number of compatible factors betwixt you two and meet your chat-partner halfway. If it is an extrovert on the other end and you are grappling with your own qualms, he/she may end up feeling that you are inaccessible. The most effective way to tackle the hesitation is to direct all of your energies outward into making the other person feel comfortable. Who knows, the social butterfly may be capable of making you forget your anxiety, when you were consciously fighting it!
7. Find and adopt a mutually compatible communication style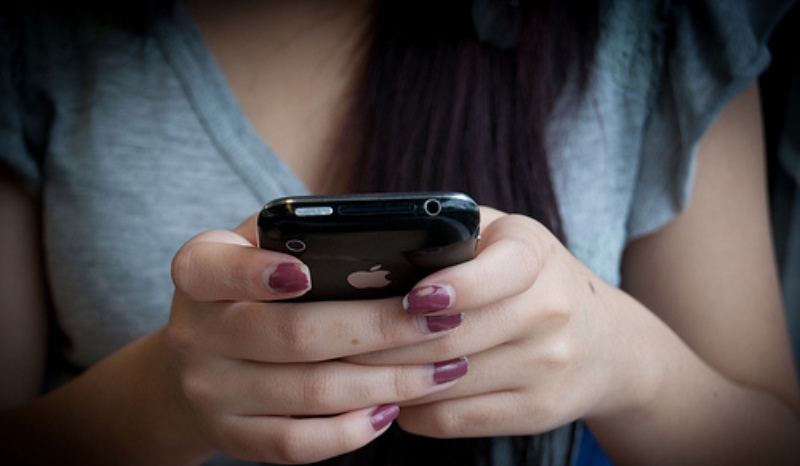 Image source: Google, copyright-free image under Creative Commons License
Not getting enough of a conversation or feeling that the conversation is too much to handle is a potent indicator of discrepancy in communication style. Introverts do not share one mode of conversation and one pattern of communication. Levels of communication vary – so the best way to find out is to gauge if what you see is working for you. If not, you may choose to find a mid-way or well, exit.
---
Suggested read: How to love an emotionally unavailable woman
---
8. Don't stretch out the written communication
We know you love the written communication. But do not drag it out. It is a bummer to dig a person in writing and find zilch chemistry in person.
9. For the date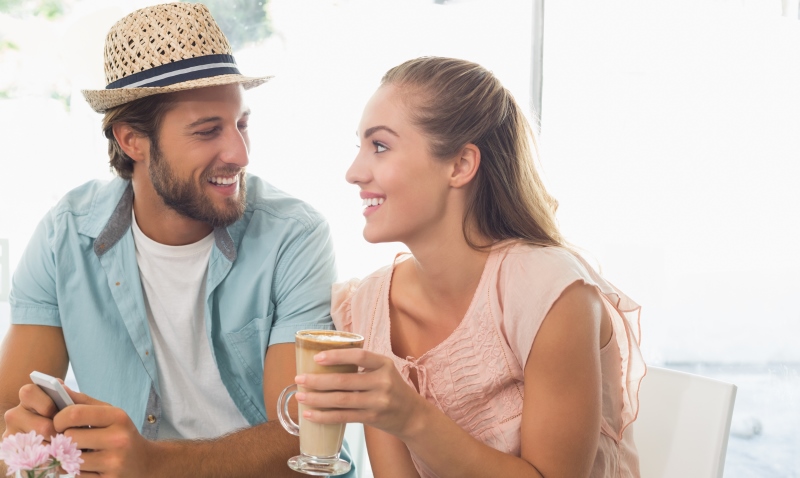 Image source: Shutterstock
The first date has to happen, sooner or later. Try to wear comfortable clothes (does not mean schlepping out in sweats) and choose a comfortable setting. If you are iffy about loud bars, avoid them. If books are something that get both of you going – head to the book store! Yes, it's a date – and it counts! If she's anything like me, she'll love it! Anyway, so ensure the prevalence of a comfort zone for both of you. If meeting in person and striking a conversation face-to-face give you the scaredy scare, then opt for an activity date. That way, you shall not put too much pressure on your conversational skills and who knows – a pottery session or painting or even a trivia contest may break the ice like you'd never imagined!
10. Patience pays
Online dating is tough. Be patient. It may take a while. And if it starts rubbing you the wrong way, take a break and head out – who knows, you might find someone interesting round the next corner! (I hope you can pop a 'hello' and a cutesy smile) 😉
That's all of the dating tips for introverts we promised. Good luck and let us know how it goes. After all, we've put a comments section down there for the power of your 'written word' to take shape in the form of our smiles.
Featured image source: Google, copyright-free image under Creative Commons License
Summary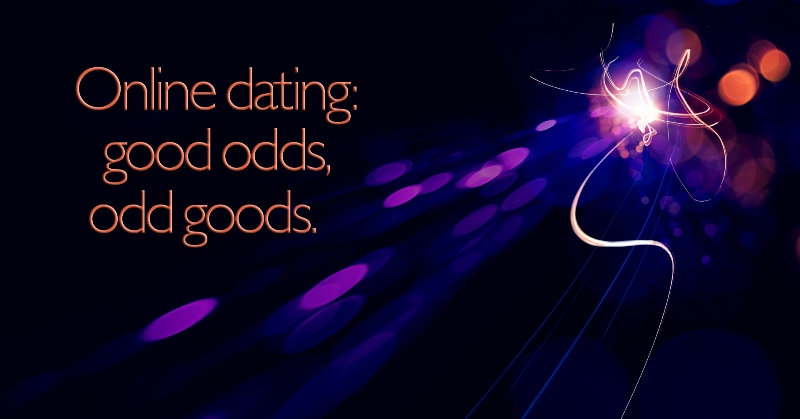 Article Name
10 Practical Dating Tips For Introverts
Author
Description
With our practical online dating tips for introverts, you'll never think twice about filling your plate with the choicest dishes at the online dating buffet!