When you hear about Pinterest, a vision of a wedding comes to mind. That's right, Pinterest has become the go-to for planning the wedding of your dreams. Brides and grooms flock to the social media platform to create boards with images they like, and in essence, plan their wedding online. So this has made Pinterest an enviable fount of information about how contemporary brides and grooms are planning their wedding. Naturally, this made us super excited to learn what Pinterest has gleaned from its just-released wedding trend data.
Check out the hottest wedding pins and the bigger wedding trends 2016 that they represent:
1. Non-religious venues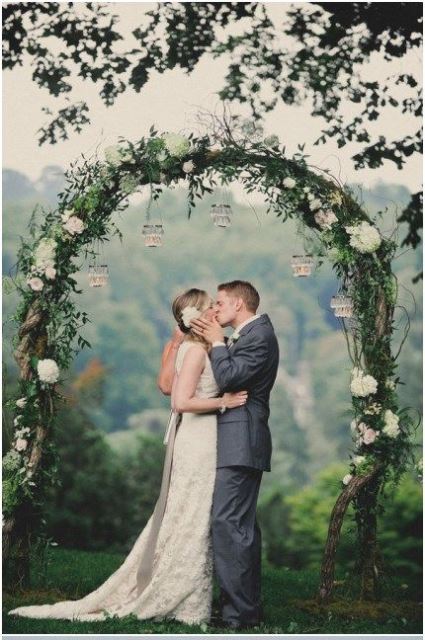 Image source: Pinterest
Couples are forgoing a traditional church wedding for a location that's a little more unique and has various decorating options. One reason for this could be because there are more inter-faith couples than ever, or because brides and grooms just want to be out in the open when they tie the knot. Also, Pinterest noted that backyard weddings are trending up 25 percent over last year.
2. Creative seating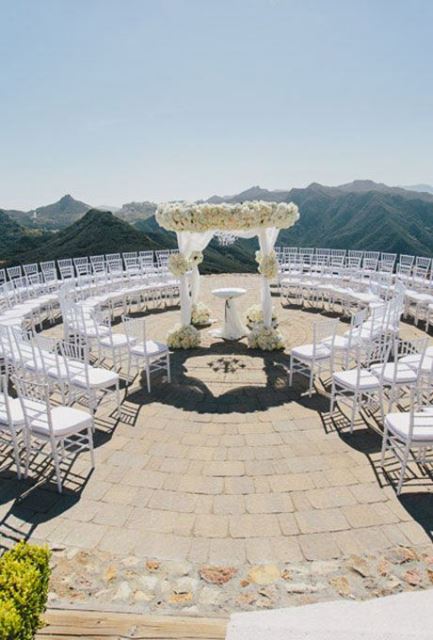 Image source: Pinterest
Traditional rows of seating for guests is passé, creative seating is in, particularly circular seating arrangements. Year on year, circular seating searches for the main ceremony have gone up 80 percent according to Pinterest.
3. DIY petal toss bar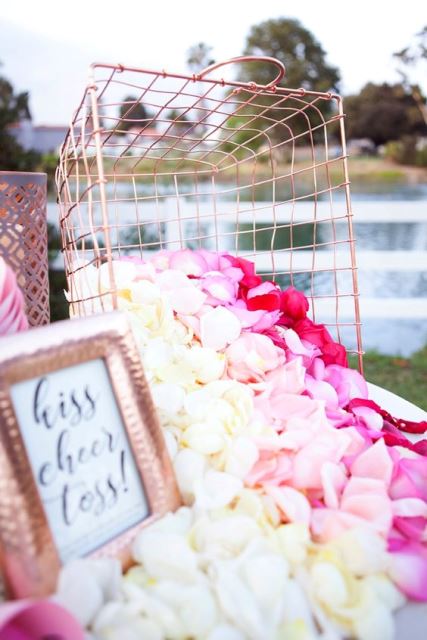 Image source: Pinterest
With a DIY petal toss bar, couples have given the traditional rice a pass, and go out in style. Pinterest found that contemporary couples with this innovative idea. Searches for toss bar have gone up 30 percent over last year.
4. Friends officiating weddings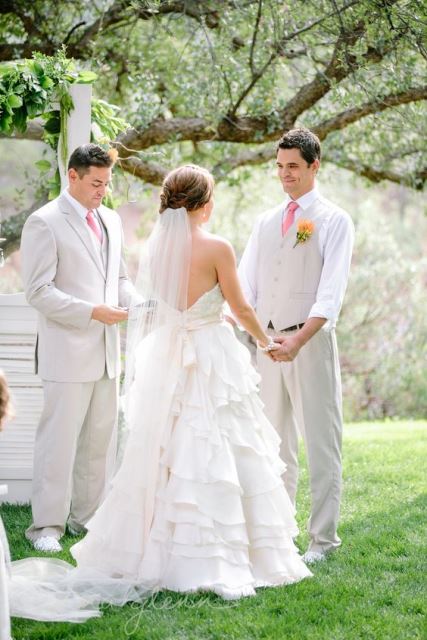 Image source: Pinterest
If you're not tying the knot in a church, then why bother with a priest, eh? So couples are roping in their close friends to officiate their wedding. However, it's safer to check what these officiants need to do to perform a legally binding ceremony.
---
Suggested read: 15 genius signs for an unplugged wedding your guests won't be able to ignore
---
5. Unplugged ceremonies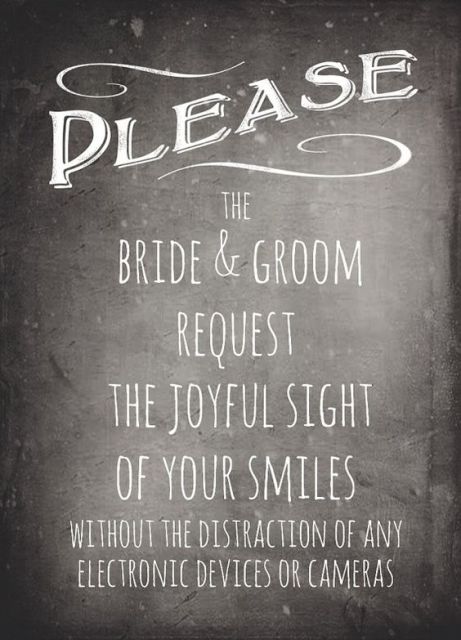 Image source: Pinterest
More and more couples are opting for unplugged wedding ceremonies, where they ask their guests to 'switch off' during the ceremony so that the groom can actually see the bride walking down the aisle, instead of a slew of smartphones!
6. Casual dining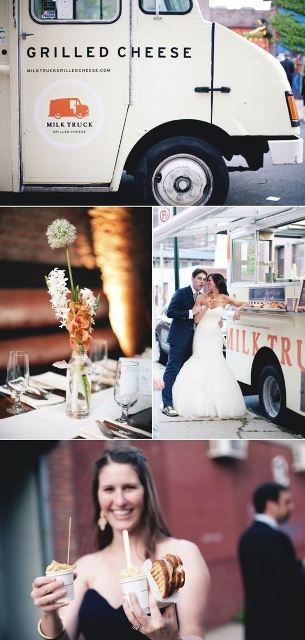 Image source: Pinterest
A sit-down formal dinner is a trademark for any wedding. However, today's couples want to keep it casual. Laid back place settings are characteristic of such casual dinners, that sometimes include disposable and compostable utensil packets. Apparently, 30 percent brides and grooms are opting for such casual dinners, which sometimes include trendy food trucks!
7. DIY desserts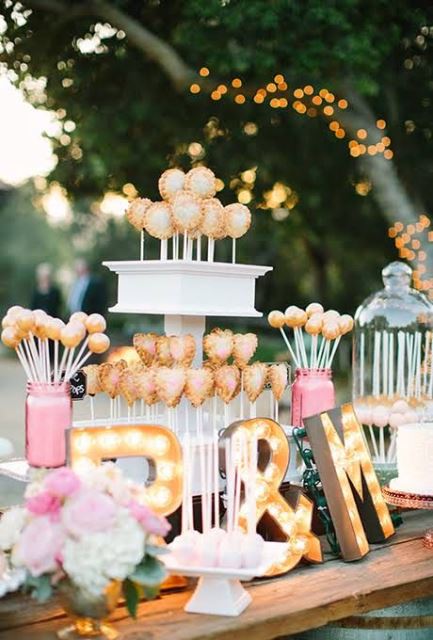 Image source: Pinterest
In a similar vein, more and more couples are opting for casual dessert bars and DIY dessert stations, instead of a conventional multi-tiered cake.
8. Late night snacks
When dinner was hours ago and you want to nibble on something, pizza serves as the perfect late night bite, eh?
9. The 'honey fund'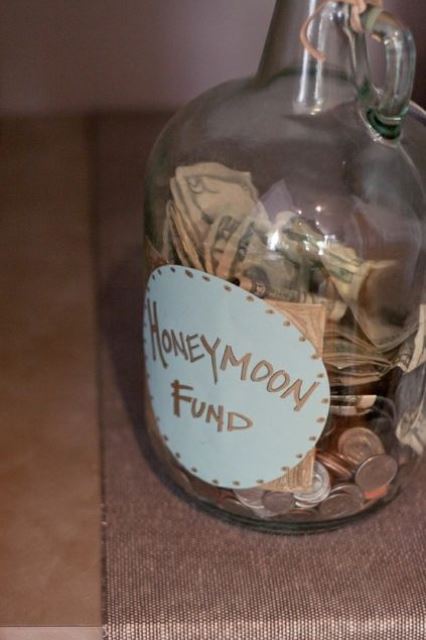 Image source: Pinterest
Contemporary couples are forgoing wedding registries in favor of asking guests to fund their honeymoon instead. Searches for honeymoon funds, or 'honey funds' are apparently up 200 percent on Pinterest. What's more, couples are choosing to do collect money in creative ways.
10. Mismatched bridesmaids dresses
Image source: Pinterest
Usually, all of the bridesmaids wear similar outfits, but mismatched dresses are what contemporary brides are opting for, according to Pinterest.
Which of these wedding trends 2016 are you impressed with and want to incorporate in your own wedding? Tell us in the comments below.
Summary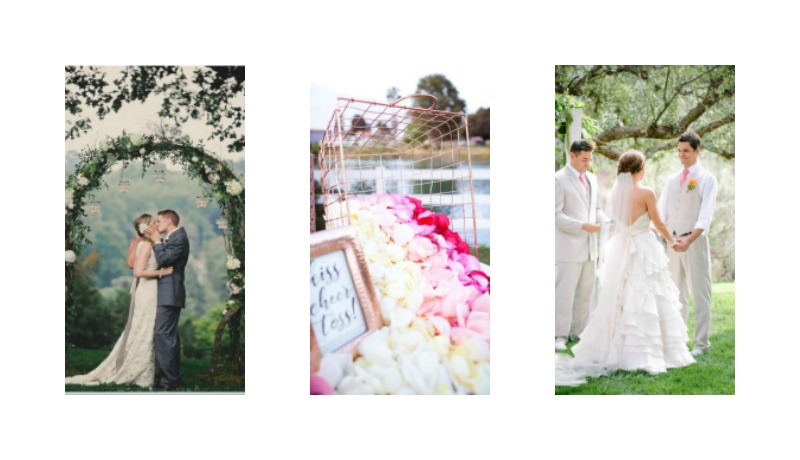 Article Name
10 Wedding Trends 2016 According To Pinterest
Author
Description
Pinterest is the go-to social media platform for wedding planning, and it has just announced the top wedding trends 2016, and it's amazing!