I find it rather sad as to how many people end up being in a relationship simply because they need a tag of 'being together.' It isn't smart to stay in a sans-love relationship because it kills your heart a little more every day. Tired of the pathos and pain of being in a relationship, but still feeling a void that continues to eat into you? Maybe it is time that you let the fake relationship end and embrace your single status. Like the legendary Robin Williams said, "I used to think that the worst thing in life was to end up alone. It's not. The worst thing in life is to end up with people who make you feel alone."
So, if you are in a quandary as to whether or not you are in a fake relationship, read these 10 sure signs of a fake relationship. Those of you who are unsure of their feelings should make it a point to meticulously go through these points, and if you feel that it relates to what you are going through, maybe a breakup is in the cards.
---
Suggested read: 12 effective ways to save a broken relationship
---
1. The communication gap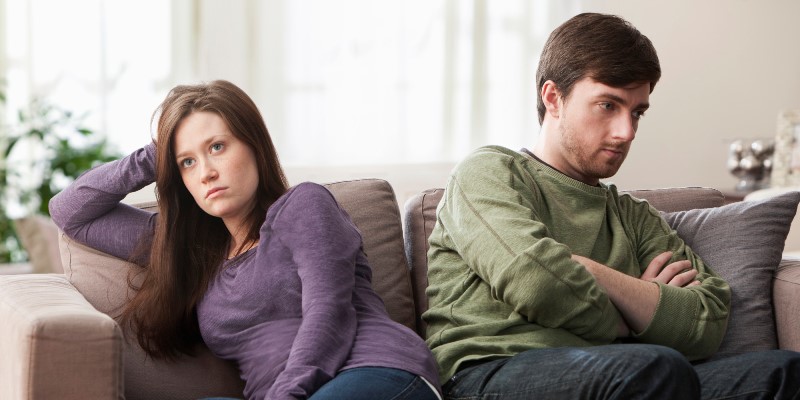 Image source: Google, copyright-free image under Creative Commons License
When you are dating someone, there shouldn't be any kind of communication gap between the two of you. Ever heard of the mushy saying that people tend to speak with their eyes? You and your partner need to make sure that you understand each other and communicate well with each other. If your communication gaps are too wide to be bridged, your relationship has a terribly weak foundation.
2. Still looking for options
Image source: Shutterstock
When you are in love with someone, the temptation of being with another person shouldn't hit you. True love is when you stop looking for the next option. If your heart still leaps when you see someone other than your partner, the odds are high that you are not happy with your relationship. You need to sit down and truly understand what your heart feels. This is important to know how much you truly care for your partner.
3. Your 'me' time is special
Image source: Pixabay, under Creative Commons License
While you should retain your individuality in a relationship, you should also look forward to the times you spend together. The time you spend together is special, and if you find yourself relishing the 'me' time a lot more than your 'together' time, the odds are high that you don't value your relationship anymore. It might be hard to accept, but you are better off alone than in a relationship you don't truly enjoy or want to invest your time and energy in.
4. So easy to stay apart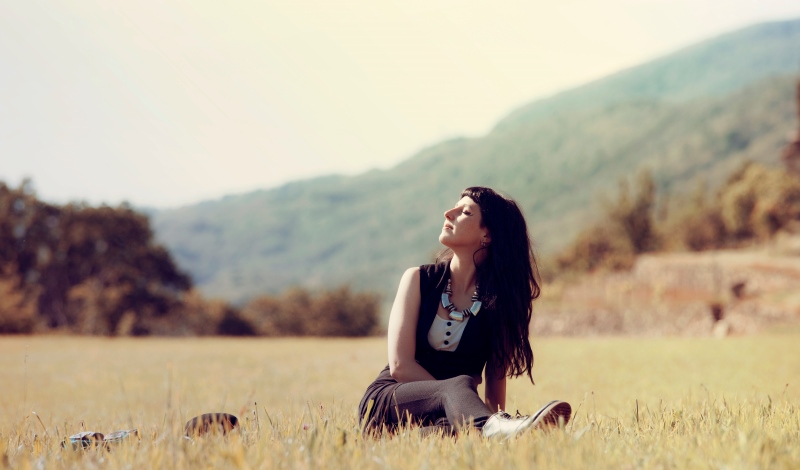 Image source: Google, copyright-free image under Creative Commons License
What happens when you can't see each other for a really long time? If you are in a long distance relationship, this point is not meant for you. But, those who live near each other and are still comfortable staying apart for too long, maybe you aren't fully committed to each other. When you are in love, you look forward to seeing your partner as often as you can and spending quality time together, whether it's cuddling or going out or simply hanging out. When you are much more comfortable staying apart and you don't dream of those perfect dates, it is a striking sign that your relationship is based on false love.
5. Hello stranger!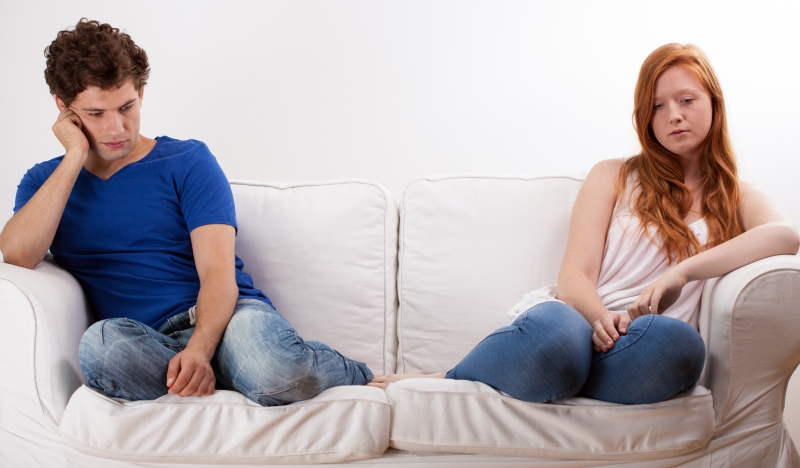 Image source: Shutterstock
Relationships allow people to reach intimate levels of closeness with each other. You should know your lover on a deeper level and know their true personality, whether you are in a long distance relationship or are in the same city. If your partner is still quite a stranger to you and you don't know a lot of things about them even after months of dating, this is a serious sign that your relationship is not based on a real connection.
---
Suggested read: How to avoid a failure to communicate from ruining your relationship
---
6. Don't trust enough?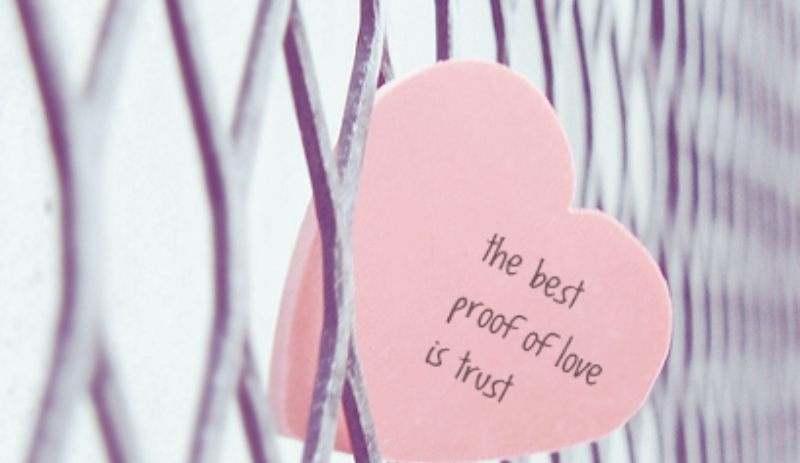 Image source: Google, copyright-free image under Creative Commons License
A relationship is almost always defined by trust. If you do not really trust your partner, you are often filled with doubts, and you are skeptical of what they are up to, these are all warning signs that you do not really love them. It is hard to love someone you do not trust. So, stop labeling what you have as a relationship simply for the sake of being together. If not for anything else, learn to trust yourself because that is what truly matters.
7. Is your love shallow?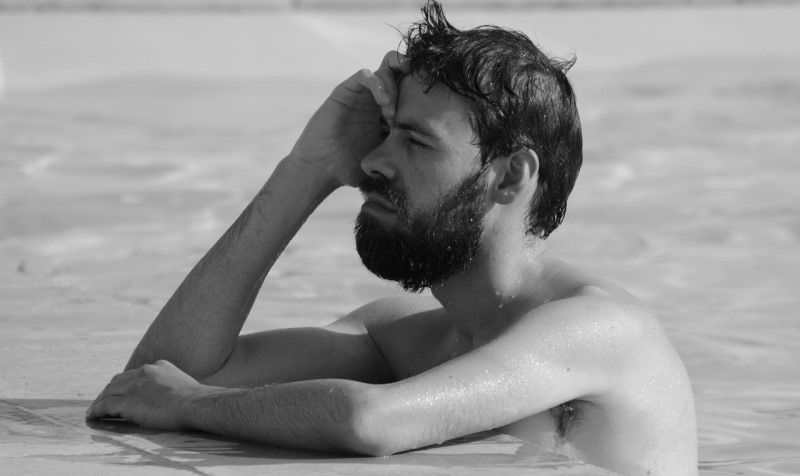 Image source: Pixabay, under Creative Commons License
It might sound a little harsh at first, but if you really think about it, is your love really shallow?  Love makes the world go round, but if you are with someone you barely love, the connection is sure to fall apart sooner or later. This is why you should set your priorities straight and be completely sure as to what you feel. If your love doesn't make your soul hum the 'forever' bond or if you are unsure of the direction your relationship is headed in, it is time to break up rather than continue something when it is not truly existent.
8. Muddled in thoughts of your ex
Image source: Google, copyright-free image under Creative Commons License
This is a big red flag alert, you must be wary about. If you find your partner talking and musing about their ex and often wondering if things could have been different with them, walk out before it gets too late. If someone still thinks of their previous relationship when they are with you, it signifies that they are not completely invested in you. This applies both ways. If you catch yourself wondering about your ex or if it bothers you as to who your ex is dating and what they are doing in their life, it definitely signals that you're not happy in your current relationship. You have to invest yourself completely in a relationship for it to work, and the thoughts of your past should not meddle with your present. When it becomes clear that either you or your partner is still invested in a past relationship, it is a clue to move on because it is bound to hurt and end sooner or later.
9. The fake PDA show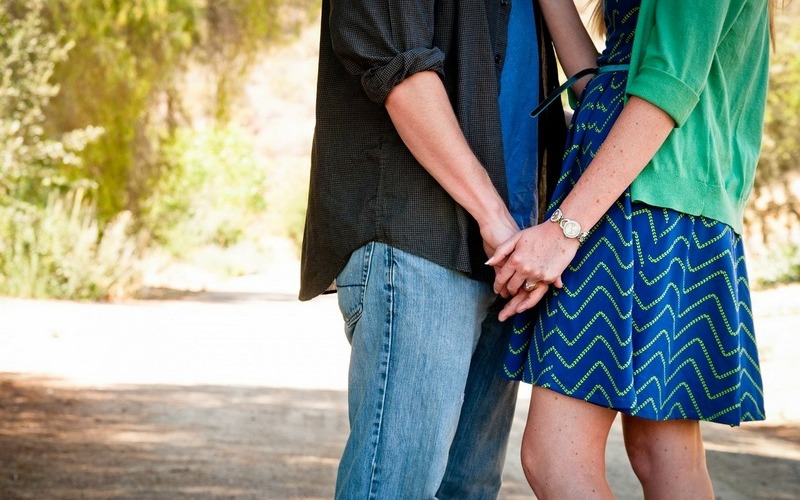 Image source: Google, copyright-free image under Creative Commons License
When it comes to PDA, there are a lot of people who do not really appreciate it. Some PDA is generally acceptable as long as it is natural. But some couples show displays of affection merely for seeking attention or to show the world that they have someone to hook up with. Your display of affection should be something that comes naturally to you, and when you do it to impress someone, it just shows how fake you are.
If you have been indulging in fake PDA, honey, it is time to put a stop to this relationship right away. Who are you trying to fool? The only fools are you and your partner because you are trying to cling to each other, when in reality, neither of you should bother sticking around. If you're faking even the affection you have for each other, then it's time to call it quits.
10. Lost that smile?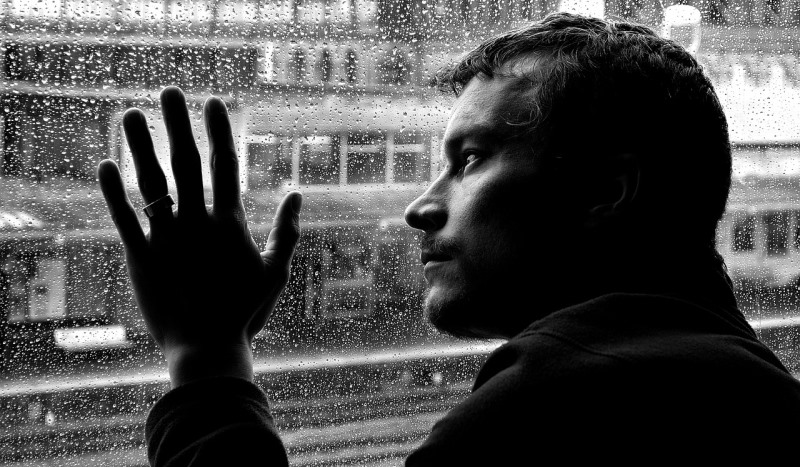 Image source: Pixabay, under Creative Commons License
I am a diehard romantic and when I am with that one person I love with all my heart, my smile tells my story. I have always believed that love can be equated with happiness. The best thing about love is the overwhelming feeling that you get. If you are truly in love with someone, just their name would bring a million dollar smile and light up your face. So, if you have been unhappy, crying more often than smiling, or spending too many sleepless nights cuddling your pillow instead of your lover and wondering how terrible your life has become, these are major clues that the relationship is headed for a disaster.
---
Suggested read: 10 compelling reasons why you should NOT get married to your girlfriend
---
These are 10 warning signs of a fake relationship. Remember, you don't need another person to live a fulfilling life. Love is ethereal and powerful and it can give you the euphoria that will let you fly and soar high. However, choosing to be in a wrong relationship is a disaster, giving you nothing but heartbreak and sleepless nights. Don't sign up for that. Let love happen to you naturally; after all, there is a right time for the right things.
Have you ever been in a fake relationship? What was your experience? Pour your heart out and let love drive away the absence of love. Hugs to you!
Featured image source: Google, copyright-free image under Creative Commons License
Summary
Article Name
10 Definite Signs You're In A Fake Relationship
Author
Description
Lost your smile since you got together with your partner? Cherish your alone time more than your together time? Beware, you might be in a fake relationship.