2016 was a great year for the idiot box, but things are about to get bigger and better in 2017! After a year that was the greatest for TV shows, it is very difficult to imagine that this performance could be topped, this year but let us remind you that John Landgraf, FX CEO has already told he viewers that we are still miles away from hitting Peak TV!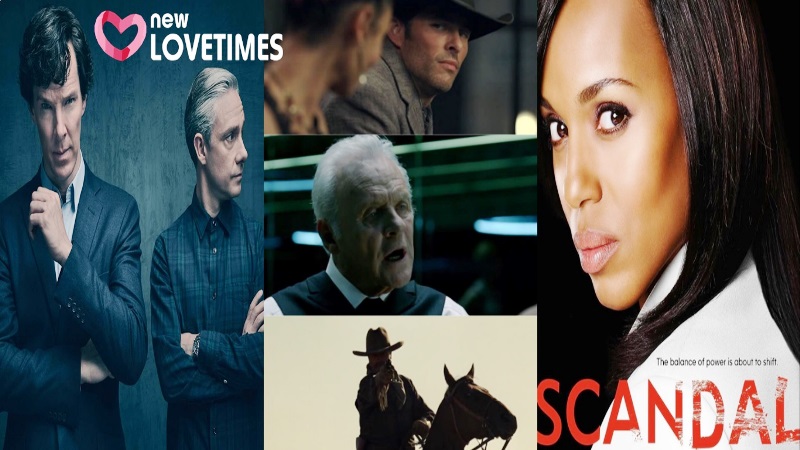 Already more shows are in production in 2017 than ever before, and not just that, more channels and platforms are coming up, where you can view these phenomenal series.
---
Suggested read: #TVHotties Top 10 female charmers from popular TV shows
---
To guide you through your TV-binging, here we are with 10 TV series to watch, this year. We have also included the trailers to amplify your excitement!
1. Sherlock
Except Abominable Bride that aired at the beginning of last year, it has been 3 YEARS (!) since the last season of Sherlock was aired. In 2017, Holmes and Watson are back, but what we cannot wait for is maniacal Moriarty's return! Season 4 will be premiered on AXN India on the 7th of Jan!
2. Game of Thrones
This one's a biggie! We are down to the final 13 episodes, of which 7 will be aired this year. With Jon Snow appointed the King in the North (So, he does know a few things!), and Danny, along with Tyrion, sailing for Westeros, the pieces of this lethal game, are finally falling into place.
3. The Young Pope
This is a TV series to watch out for. Jude Law is this Machiavellian new pope, known to everyone as Pope Pius XIII, but to Sister Mary, portrayed by Diane Keaton, he is little Lenny Belardo. Well, the absurdity does not end there. Pope Pius XIII is American! I am sure you already cannot wait for this series to be aired!
4. Scandal
The grand soap about rigging an election is back for its 6th season! This time, Olivia Pope will be seen running a presidency campaign for Mellie against Vargas. Will this election reach a new height of madness like the real one? Well, we have to wait and 'watch'.
5. The Handmaid's Tale

This dystopian story by Margaret Atwood is being adapted into a TV series, and it pains me that this is so horrifyingly pertinent, considering the suppression that women feel today. The casting has so far been not as exciting as it should have been, but we cannot wait to see Elisabeth Moss portray Offred!
6. Doctor Who
Doctor Who will air on BBC in April, this year, and Peter Capaldi will be back as doctor no. 12! And the doctor has a new travelling partner: Bill Potts, played by Pearl Mackie!
7. Big Little Lies
"As she drove the familiar route to the school, she considered her magnificent new age. Forty. She could still feel "forty" the way it felt when she was fifteen. Such a colorless age. Marooned in the middle of your life. Nothing would matter all that much when you were forty. You wouldn't have real feelings when you were forty, because you'd be safely cushioned by your frumpy forty-ness.

Forty-year-old woman found dead. Oh dear.

Twenty-year-old woman found dead. Tragedy! Sadness! Find that murderer!"
― Liane Moriarty, Big Little Lies
Shailene Woodley, Reese Witherspoon and Nicole Kidman will come together for an HBO series, Big Little Lies, based on a novel by Liane Moriarty. The series comprises of just 7 episodes, so one can expect crisp storytelling, without any dull moment.
8. The Exorcist
The Exorcist premiered in the US in September, last year, and since then, it has been in the news for its awesomeness. All the horror fans are finding it very difficult to wait for this TV series, based on the cult film of 2017. No wonder it is giving them the heebie-jeebies!
9. Westworld
Jonathan Nolan's sci-fi series starring Anthony Hopkins is a MUST WATCH. It revolves around a world that is inhabited by clones. Prepare to binge-watch this series where people pay to interact with automatons.
---
Suggested read:  #TVHotties Top 10 male charmers from popular TV shows
---
10. Orange Is The New Black 
'I used to think you were a yellow dandelion, but you are all dried up with the puff blown off. But that's all right. You are who you are, like I am who I am.'

And if you like them the way they are, you got to watch the 5th season!
That's a wrap! Which of these TV series will you be viewing in 2017? Let us know in the comment section below. So long!
Summary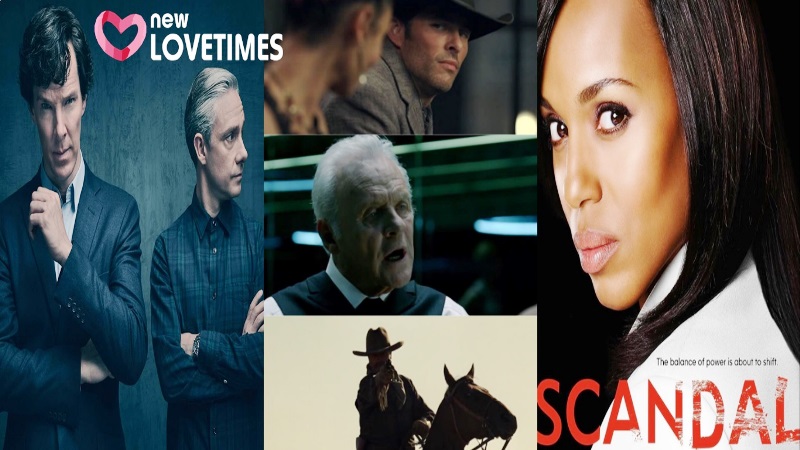 Article Name
10 TV Series To Watch In 2017 That You CANNOT Miss!
Author
Description
To guide you through your TV-binging, here we are with 10 TV series to watch, this year. We have also included the trailers to amplify your excitement!