Going through a bad breakup? Tried everything including crying, sloshing, counseling, vengeance and anything else you can think of to move on? Well, how about shopping therapy now?
Surprised? Don't be.
Find out the ten ways in which shopping can help you overcome a breakup.
1. Helps divert the attention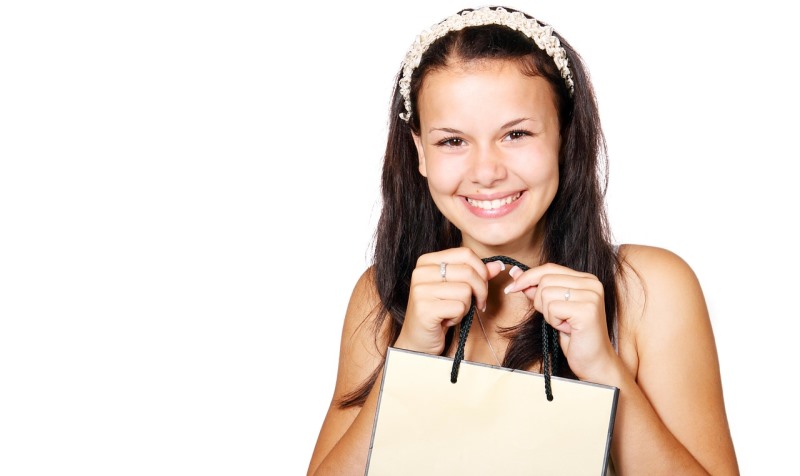 Image source: Pixabay, under Creative Commons License
Let's face the fact. When it comes to a breakup, you are constantly reminded of all the memories you have had with your ex-significant other. The first rule of getting over a breakup is to stop thinking about your lost love and the memories attached with them. So you need to keep yourself diverted, involved in something that is interesting and fun. What else can be more fun and interesting than shopping at such a time? It is an act which requires your active participation, and your mind needs to be engaged in it. Shopping therapy is hence a good way to keep you distracted from heartbreak.
---
Suggested read: 15 charts that explain women's shopping woes
---
2. Stress buster
You are tense, you are stressed, and a mixture of emotions like pain, anger, betrayal, hurt, revenge  haunt you. While all these keep piling up in your head, wouldn't you prefer a stress buster that can just relieve you of all these torturous emotions? Shopping therapy is known to be an excellent stress buster for the ones who are looking to give their mind a break from all the stress and frustrations.
3. Changes your mood
Image source: Google, copyright-free image under Creative Commons License
It is normal to feel low after a breakup. Nothing around you will interest anymore. The restaurants, the cinema, and parks – everything is just going to remind you of that one person. So why don't you just try lift your mood through shopping therapy? Go hit your favorite clothing store, and pick up your favorite shoes or dress. It will just make you happy, wouldn't it?
4. Doing something for yourself
Needless to say, every relationship has a lot of sacrifices, and the you, no doubt, gave up many things for the other person. You might not have done something for yourself, all alone by yourself, in a long time. So when you do something like shopping for yourself, it is  empowering. You start giving that importance to yourself, and you actually feel important. See how amazing shopping therapy can be!
5. Enhancing confidence
Image source: Google, copyright-free image under Creative Commons License
When you are dumped, or the person you love chooses someone else over you, your confidence is shaken. You start feeling that you are not good enough. Shopping therapy can boost your confidence level greatly. You get new clothes and accessories, and invest in the way you look. You feel good and more confident when you get back on track, and look smart and happening.
6. An act of independence
During the relationship, your choices might have been highly influenced by what the other person thought and wanted. While you thought you would look cute in that yellow skin fit dress, your boyfriend might have made fun of you saying you would look plump in that. Well, now it's time to prove him wrong. Get that dress you always wanted to, and be proud of your taste and your choices.
7. A much-needed change
Image source: Google, copyright-free image under Creative Commons License
After that heartbreaking experience, you need to take that well-deserved break. Change need not be looked down upon by anyone. Sometimes, you need to change just to keep yourself strong and happy. Make use of shopping therapy to get that change. Get rid of all those clothes that you associate with your significant other.
8. Fun time
It has been a long time that you have really had fun with your friends. So plan your shopping day with your friends and have fun. This will surely result in loads of selfies, lot of laughter, and beautiful memories. Make up for all that fun you missed with your besties when you were in a relationship. Shopping therapy is also a great way to revive your social connections.
9. New start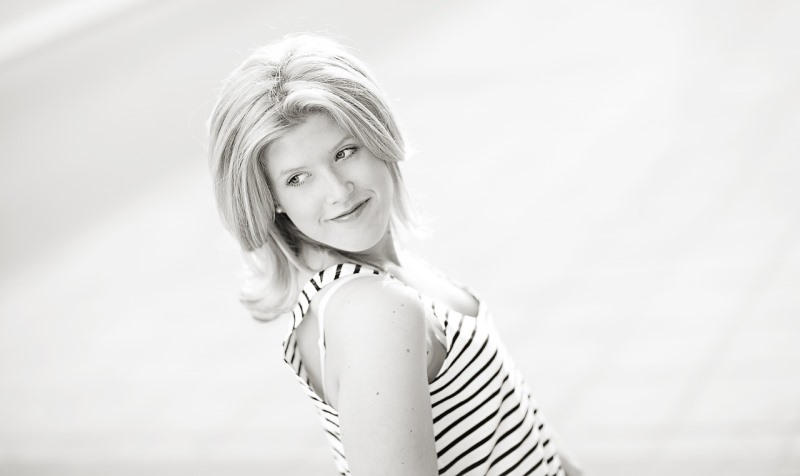 Image source: Pixabay, under Creative Commons License
That is the best part of new things in life – they give that feeling of freshness, and new things will give you the hope and strength to get a fresh start. You are going to start a brand new life with zero regrets and zero baggage. So get prepared for a great start with a whole new set of clothes, jewelry, and accessories, along with a new attitude and outlook on life..
---
Suggested read: 12 clever ways to take your man shopping with you
---
10. A better solution than alcohol or drugs
This is a great advantage of shopping therapy. People generally have the tendency to just get sloshed and ruin their peace of mind. It is not a very pleasant and respectable thing to get drunk and cry over someone who has left already. So rather than suppressing your pain and depression through alcohol or drugs, engage in something productive like shopping – even if some people don't agree that it's productive. Shopping therapy also gives that kick any narcotics can give to you, but in a much harmless manner.
Shopping therapy is thus a great technique to close that chapter of pain and heartbreak by engaging yourself into something more refreshing, rejuvenating, and fulfilling. You get that sense of accomplishment and confidence that you can move on and get back to the same old fun-loving and happening person that you were. After all, life is not about that one person who could not realize your worth, but about the things and experiences this life has to offer you. So go out, spend on yourself, and keep that favorite person of yours happy, who is no one but you!
Featured image source: Google, copyright-free image under Creative Commons License
Summary
Article Name
10 Ways Shopping Therapy Helps Ease The Pain Of A Breakup
Author
Description
Shopping therapy is ridiculed, and many might even go so far as to think that it's a waste of money. But it's one of the best ways to get over a breakup!