Let's start with the basics. While fine lines and wrinkles are often presumed to be one and the same, they actually are not. They are related, yes, but are not the same thing. Wrinkles occur due to frequent muscle movement, like if you frown a lot or smile a lot or even squint a lot, you'll eventually get wrinkles. Fine lines, on the other hand, are the earliest signs of aging. They occur due to a lack of collagen production (which happens as you age), and are more prominent on people with dry skin.
Also, fine lines are around 2mm deep, which is much less than wrinkles (just so you know how to identify fine lines). Botox has been an incredibly popular method of dealing with fine lines (thanks to the innumerable Hollywood patrons), though it can be expensive and frankly, has a high chance of doing more damage than good.
---
Suggested read: 25 of the most effective home remedies for glowing skin
---
So we have listed 12 alternative but amazing tips on how to get rid of fine lines!
DIY/Home remedies
1. Aloe vera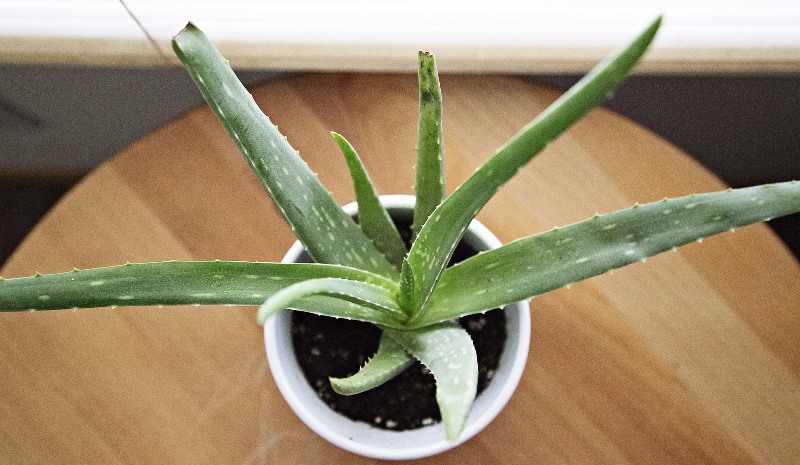 Image source: Pixabay, under Creative Commons License
The aloe vera plant contains Malic acid, which improves the elasticity of your skin. Also, it not only helps rebuild collagen (in larger amounts and faster), but also helps prevent collagen breakdown in the first place (at the DNA level). All you have to do is cut an aloe vera leaf and extract the gel (which is the most satisfying thing evvvveeerrr). Apply the fresh gel on your skin, focusing on the problem areas, and leave it on for 15 to 20 minutes. Finally, wash it off with lukewarm water. Alternatively, you could mix aloe vera gel, extra virgin olive oil, and a quarter cup of brown sugar, and massage this mixture gently into your skin (in soothing circular motions). Do this for around 5 minutes and then rinse it off with lukewarm water. The sugar helps exfoliate the skin so that the aloe can penetrate your skin faster and better.
2. Ginger
Ginger is an excellent antioxidant. So it essentially helps keep you younger and detoxifies your body. So it's of no surprise that it also helps deal with fine lines. Ginger helps prevent the breakdown of elastin, which is one of the main causes of fine lines and wrinkles. Thus, it helps reduce (or at least slows down) the formation of fine lines. So you obviously can't apply ginger to your face (unless you have a death wish 'cause it'll feel like peeling off a billion band aids off your face, simultaneously). So simply mix a pinch of ginger with a tablespoon of honey and ingest this every morning. You can increase the potency of the treatment by also drinking ginger tea a couple of times a day!
3. Lemon juice and honey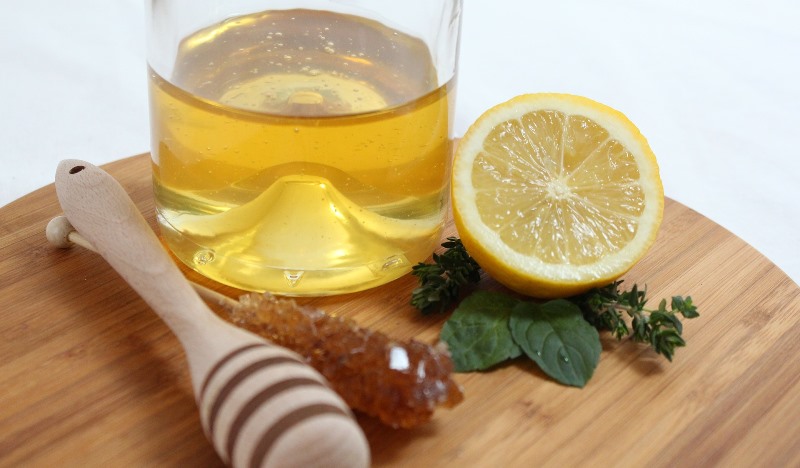 Image source: Pixabay, under Creative Commons License
Honey contains humectants, which preserve moisture in skin cells, thus preventing fine lines and keeping the skin soft and supple. Lemon juice increases collagen production in your skin and also helps exfoliate your skin (thanks to its bleaching properties). Simply mix the two ingredients together and apply all over your face, in a thin layer. Leave it on for approximately 10 minutes and then rinse it off with lukewarm water. This will tighten your skin and leave you feeling fresh and smelling like Spring.
4. Egg white mask
Egg whites are full of proteins (duhh). So they're very good for tissue repair and growth. They also contain a whole lot of lovely elements that work together to give you younger looking skin, like potassium, which helps preserve moisture in the skin cells; fiboflavin, which helps detoxify your skin; magnesium, which decelerates the aging process and helps make your skin look radiant. Mix the white from one egg with a teaspoon of lemon juice and half a teaspoon of honey. Apply this on your face and leave it on till it dries. Wash it off with lukewarm water for healthy, younger looking skin!
5. Banana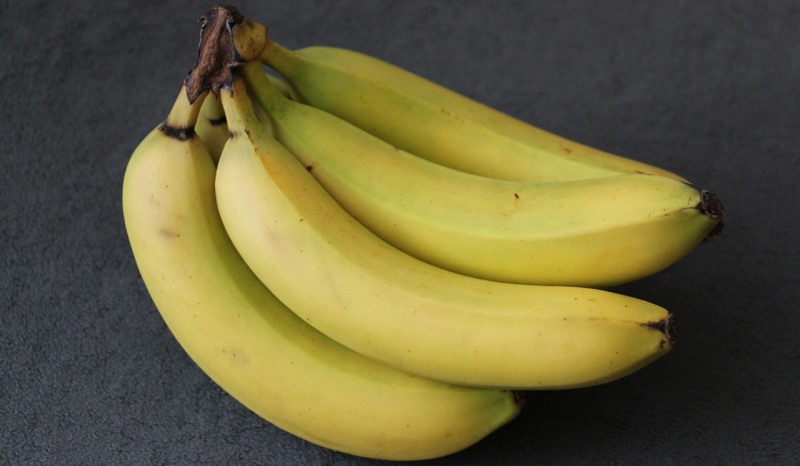 Image source: Pixabay, under Creative Commons License
We're gonna say it…we're saying it…here it goes…We're BANANAS for this tip on how to get rid of fine lines. Lolololololol, please don't hate us. Anyway, moving on. We weren't kidding about how amazing bananas are for the skin though. They're loaded with numerous beneficial nutrients such as potassium, vitamin B, vitamin C, and vitamin E, which make this fruit a complete remedy for almost all skin problems. However, since we're essentially concerned with just one problem today, let's focus on how bananas can help solve that. The potassium helps hydrate the skin and retain moisture, making your skin look soft and supple. The vitamin B in bananas helps prevent aging, and makes your skin look youthful and radiant. Simply mash a banana up, mix it with orange juice and yogurt, and leave the mixture on your skin for approximately 15 to 20 minutes.
---
Suggested read: 20 amazingly effective natural home remedies for wrinkles
---
6. Coconut oil
Coconut oil is the solution to eeevvveery problem ever. Frizzy hair? Here, apply some coconut oil. Need a makeup remover? Here, apply some coconut oil. Suffering from smelly breath? Here, apply some coconut oil. Life is repeatedly punching you in the face while kicking you in the shins? Here, apply some coconut oil. So, OBVIOUSLY, we're going to suggest coconut oil for fine lines as well. Coconut oil is rich in antioxidants and can prevent the formation of free radicals, which are among the primary causes of early skin aging. Massage coconut oil into your skin and leave it overnight, to reduce the appearance of fine lines as you sleep!
Stuff you can buy
7. La Prairie Cellular Power Charge Night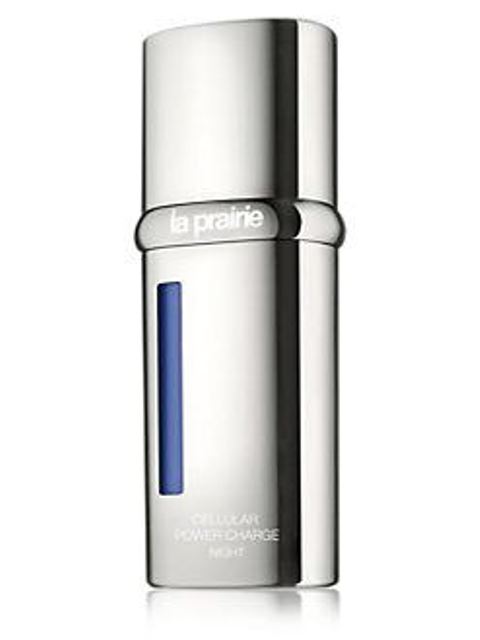 Image source: Pinterest
La Prairie is known for its ground-breaking beauty and cosmetic products. So it comes as no surprise that they have a mind-blowing anti-aging product as well. The La Prairie Cellular Power Charge Night contains retinol (but has been tested against irritation), which helps firm up the skin. It helps repair the damage done to your skin throughout the day, overnight. It is a rather expensive (like most La Prairie products are), but is well worth the splurge. Simply massage it evenly into your skin before going to bed every night. Remember to wash your face first!
8. Neutrogena Rapid Wrinkle Repair Moisturiser SPF 30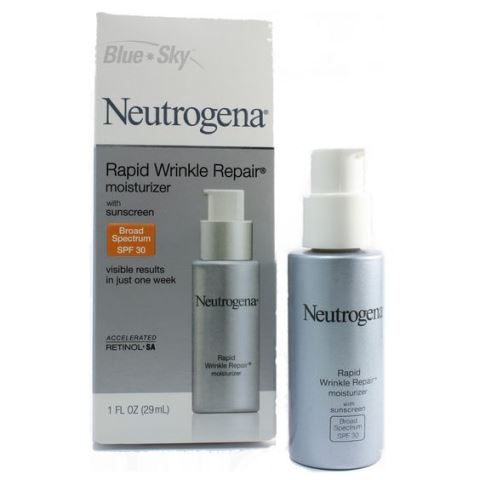 Image source: Pinterest
It's okay if the La Prairie one is a bit out of your budget. We've got you covered! Go to your nearest drugstore (or just order online if you're as lazy as we are) and pick up this absolute bae of a product. Neutrogena has a vast collection of amazing skin care products that seem almost custom-made for your skin. The Neutrogena Rapid Wrinkle Repair Moisturiser is no different. It is a retinol-infused day cream that helps soften fine lines and tighten your skin. It also hydrates your skin and contains SPF 30 (uh wow), which will protect your skin from UV damage. Use it as a normal day cream for best results.
9. EndyMed 3Deep Treatment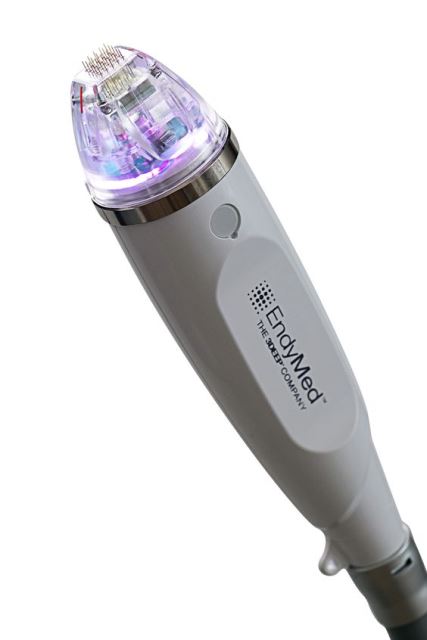 Image source: Pinterest
This isn't exactly something you can buy and apply at home. It's a medical treatment that helps tighten your skin and reduce fine lines. No it's not Botox or any form of surgery. The appliance uses heat treatment (via radio frequency) to deal with fine lines. The heat stimulates the production of collagen, thus reducing fine lines and firming up the skin. Since this is a bit trickier than simply applying a cream on your face every night, make sure you do your research on this treatment and get expert opinion before trying it out.
10. Nurse Jamie Instant Uplift Facial Firming Beauty Tool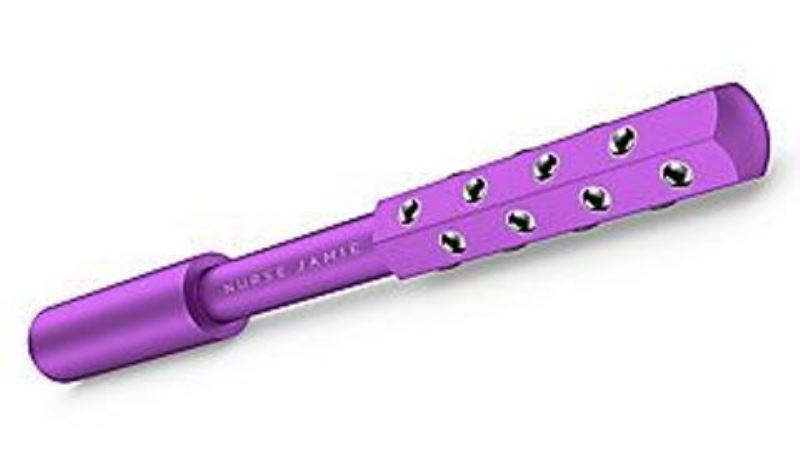 Image source: Pinterest
We know what this looks like. Get your heads out of the gutter. This is a facial firming tool and a damn good one at that! This tool is a facial massager that helps rejuvenate your skin and uplifts it, reducing fine lines and wrinkles. The rhythmic rolling action replicates the techniques used at good spas during facials and skin treatments. Simply massage each desired area for 30-45 seconds each, steering clear of sensitive areas like the throat, the nose, and the eyes (area around the eyes is fine). Use it daily for best results.
11. Estée Lauder Revitalizing Supreme Global Anti-Aging Balm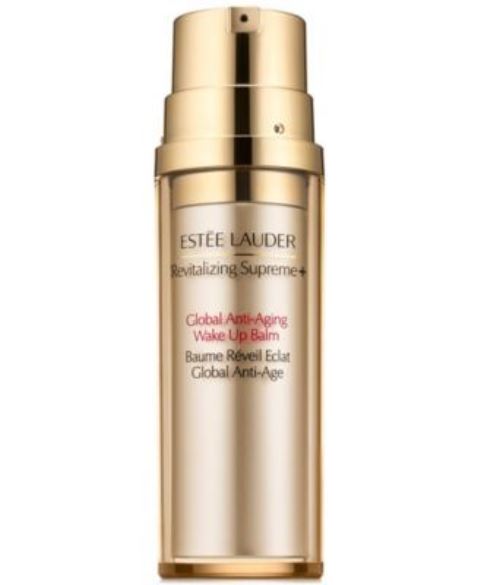 Image source: Pinterest
So we're back with another amazing (albeit a bit expensive) anti-aging product. The Estée Lauder Revitalizing Supreme Global Anti-Aging Balm (wow that's a mouthful ;)) is a hydrating balm with antioxidants that strengthen the skin. It contains a botanical bamboo extract that helps your skin cells' natural anti-aging capabilities. Simply pat it into your skin for an immediate moisture boost. Alternatively, you could apply it in a thick layer as a weekly mask that'll leave your skin feeling flush and plump.
---
Suggested read: 10 home remedies to get rid of dry, chapped lips
---
12. No7 Lift & Luminate Night Cream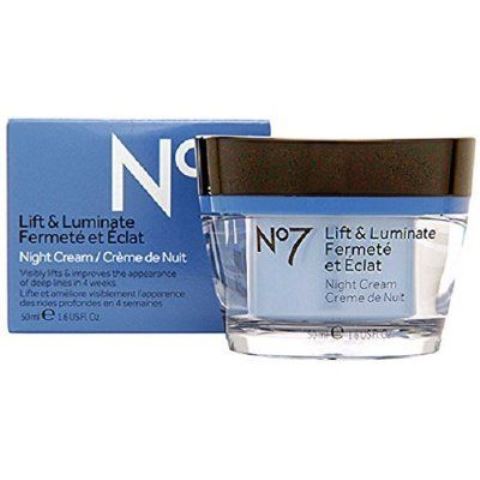 Image source: Pinterest
Let's complete the list with another drugstore gem. The No7 Lift and Luminate Night Cream will moisturize your skin, make it firm and help remove spots, without you having to break the bank. Simply massage it evenly into your skin before going to sleep every night, for flawless looking skin!
So these were our top tips on how to get rid of fine lines. However, one final tip would be to not overdo it with the treatments and the creams. Your skin will age, that's completely natural. Fine lines are simply reminders of the amazing life you've led until now. They do, in their own way, add to your beauty. So, while we're all for taking care of yourself and especially your skin, we do not encourage going overboard with your desire to look younger than you are. Embrace the change. Love yourself.
Featured image source: Shutterstock
Summary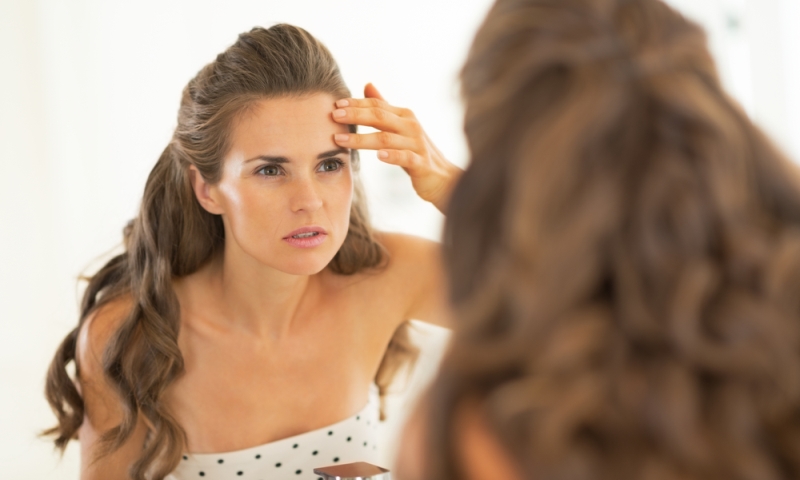 Article Name
12 Tips On How To Get Rid Of Fine Lines Effectively
Author
Description
If you've ever wondered how to get rid of fine lines, then look no further than these amazing list of tips we've compiled, just for you!