Everyone's favorite season is here, complete with hoodies, hot cocoa, and the like; but so are those annoyingly painful chapped lips. They are persistent, making you feel like your lips are being eaten away at. What causes dry lips? It could be because of some vitamin deficiency, an allergic reaction, plain old dehydration, or even just exposure to harsh weather.
You dread looking at the mirror and seeing those cracked lips. It's tender, sore, red, and peeling. Then you try every balm and all the petroleum jelly that you have, but nothing works. That's when you almost give up. But there's some good news for you! There is a way to make those dark lips get their color back. You don't even have to look at those expensive products anymore because these home remedies will keep your lips just like you want them – beautiful!
---
Suggested read: 6 easy home remedies for itchy skin
---
1. Sugar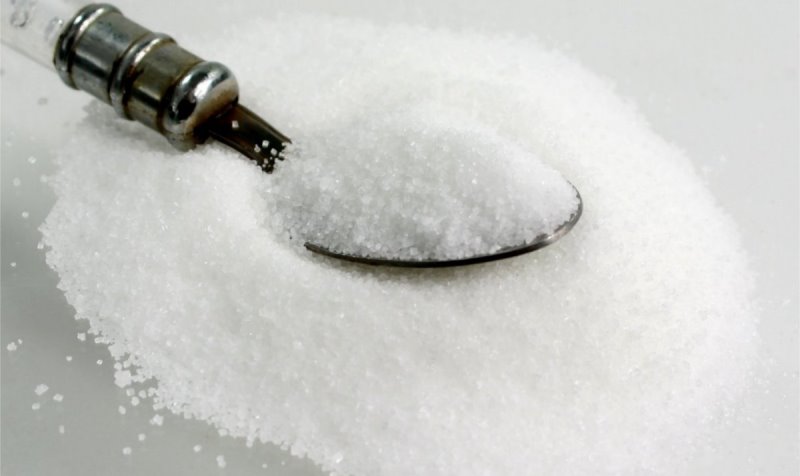 Image source: Google, copyright-free image under Creative Commons License
It's the best thing to start off with given its amazing exfoliating properties! All you have to do is mix two teaspoons of sugar with one teaspoon of honey and apply it on those drying lips. After a few minutes, rub it gently to get rid of the dead skin cells. Then, just wash them with lukewarm water and feel the difference!
2. Honey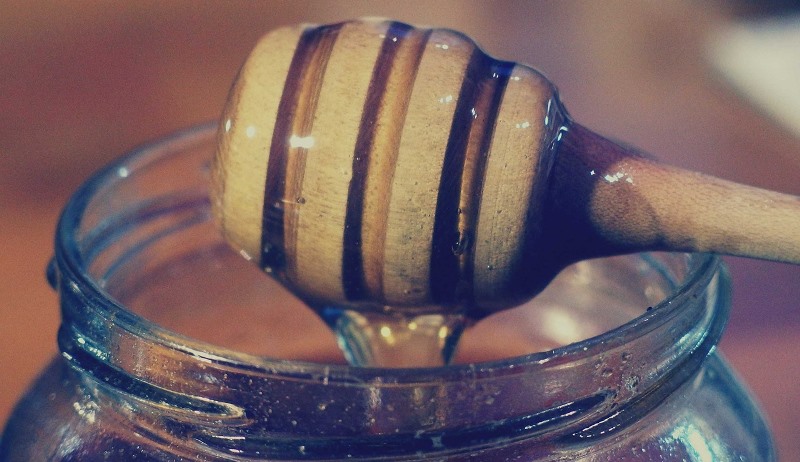 Image source: Pixabay, under Creative Commons License
Soothing and sweet, what more could your lips ask for? Honey is known to be a great moisturizer with antibacterial and healing properties. You just need to apply it a few times a day until your chapped lips are chapped no more! You can also mix it with glycerin and apply the mixture before you go to bed. You can see the difference it makes when you wake up.
3. Coconut oil
Coconut oil is known to be one of the best natural moisturizers; so when you need some lip care, this is what you should turn to. Just apply pure coconut oil few times in a day like how you would your regular lip balm. It will protect your lips from the harsh weather and keep them soft for a longer duration of time. You can also alternatively make use of olive oil if you don't have access to coconut oil.
4. Milk cream
Love it or hate it, you should know that milk cream can do wonders for your lips! The high fat content makes it a natural moisturizer. It even lightens the color of your lips in case dark lips are a part of your problem. Apply fresh milk cream on your lips and leave it on for ten minutes. Then gently wash it off with lukewarm water or dab a cotton ball in water and wipe it clean. Do this every day for a week and you will see softer and lighter lips. Just make sure that the cream you use is fresh and you will be good to go!
5. Butter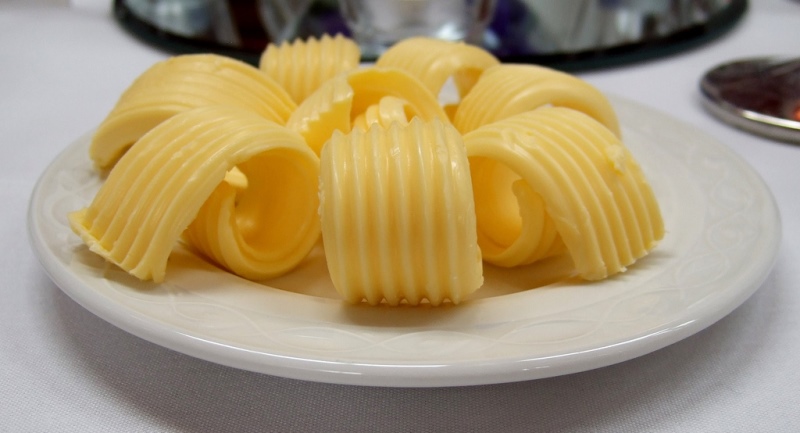 Image source: Google, copyright-free image under Creative Commons License
Yes, butter is good for those painfully dry lips. I'm talking the regular butter that you put on the bread and everything else that you eat. Just keep applying it every two hours (if you have that kind of time) or put it on twice every day. Apply it and leave it on for a good 20 minutes. Then just clean it out with lukewarm water or if you're the type that likes butter, you can even lick it off as well! 😛
6. Castor oil
Who knew all these oils could end up on a lip care tips list? Castor oil is also a very good moisturizer! Mix one teaspoon of it (or you can take even almond oil) with one of glycerin and a few drops of lemon juice, and apply it on your lips before you go to bed at night. Wash it off with lukewarm water the next morning. Repeat this until your lips heal. You could even apply just castor oil if you're feeling too lazy!
7. Rose petals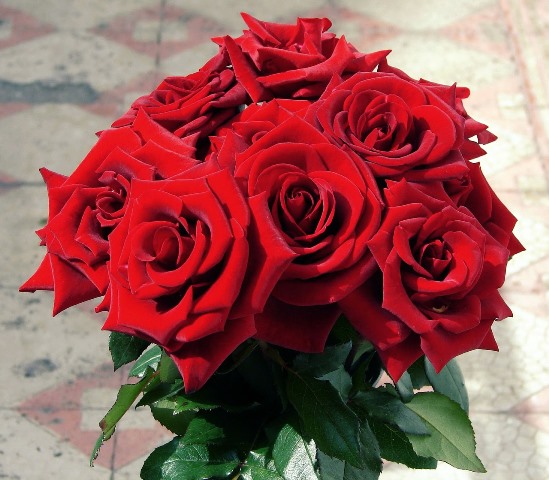 Image source: Pixabay, under Creative Commons License
Yes, you read that right. Those beautiful petals don't only smell good, but also are a very good moisturizer for your skin and lips. First soak them in water to clean them and then soak them in milk (or glycerin) for a few hours. Now, mash the petals and apply the paste on your lips twice a day to get soft lips.
8. Aloe vera
Aloe vera is not called the miracle plant for nothing. It is known to be a great healer for a lot of skin-related problems. But it is also an effective lip-softening agent! All you have to do is apply one coat of aloe vera on the lips a few times throughout the day, and you'll be good to go!
9. Turmeric and milk cream
Turmeric is known to have plenty of health benefits. Turmeric milk is known for curing the worst colds. Turmeric is also used as a skin-lightening agent to get rid of tans and dirt alike. Mix it with fresh milk cream and apply the paste on your lips a few times during the day. It will definitely improve the softness of your lips and lighten the color at the same time. It's an all-in-one solution!
---
Suggested read: 22 easy home remedies to remove sun tan
---
10. Fruits and vegetables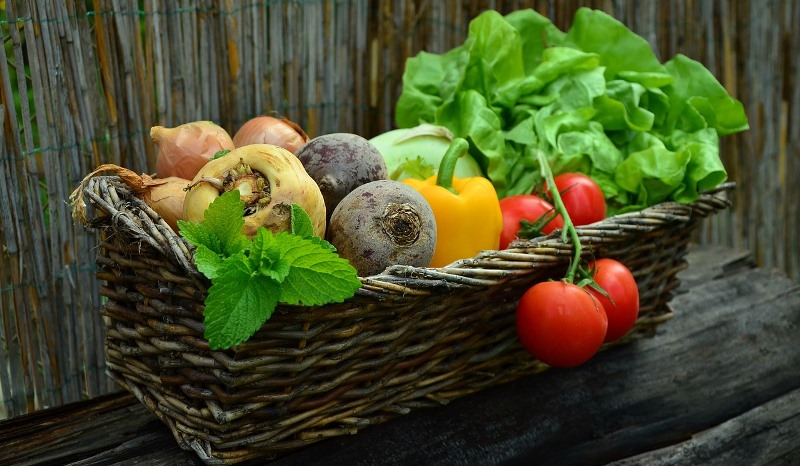 Image source: Pixabay, under Creative Commons License
They might not give you instant relief from chapped lips, but eating fruits and vegetables like beetroot, coriander, and pomegranate will keep your lips nice and healthy! You can also drink their juice instead of eating them to prevent dry lips from happening to you.
So there you go! You now know what to do when those cracked lips get to you. You can follow any of the above tips and also make it a habit to keep those darling lips moisturized always! Have a good intake of water to keep them hydrated and also eat healthy food. Then nothing can stop your lips from being soft and pink as ever!
Featured image source: Pinterest
Summary
Article Name
10 Home Remedies To Get Rid Of Chapped, Dark, Dry Lips
Author
Description
With the onset of winter comes the problem of chapped, dry lips. With these easy home remedies, say goodbye to cracked lips, once and for all!