If you've read Nicholas Sparks' The Notebook, you would've read all those lovely letters that Noah and Allie wrote to each other. They are beautiful in every sense, leaving the reader mesmerized by the tales of their love. You'd fall in love just by reading those letters, we bet! The art of letter writing has been lost in recent times owing to the latest communication modes like texting and WhatsApp. So while people still type out messages, no one really writes the heart-felt hand-written letters anymore. It's sad to see the world change like this. Forget letters, no one even hand writes reminders anymore! They just add a reminder on their phones!
---
Suggested read: 8 unexpected pleasures of writing a love letter to your beloved
---
Somehow, hand-written notes or letters have a personal feel and touch to them because the writer has, duh, hand-written them. Personally, they'd mean so much more to me than a mere text message from my lover telling me how much they love me. So, if you're one of those kinds, then you know what I'm talking about. Letters are really romantic and it's always nice to read them again and again. Sometimes even after a few years. It brings back the great memories you both shared. It's a different experience altogether. One that cannot be explained in words.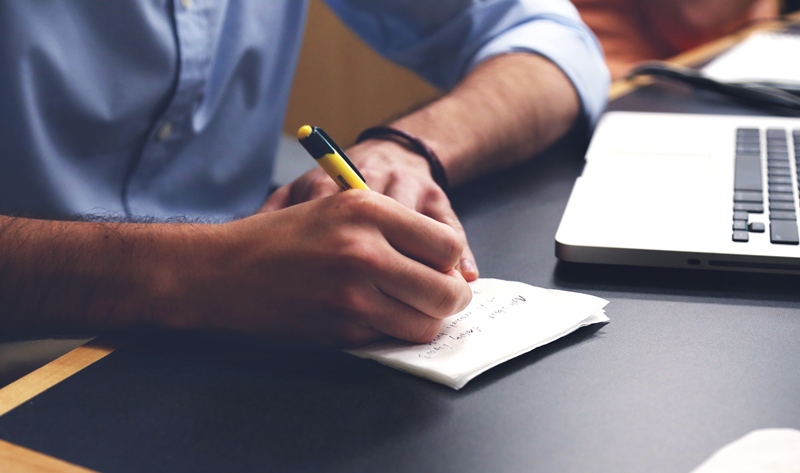 Image source: Google, copyright-free image under Creative Commons License
So, if you have been wondering how to pour out your love to your lover and want to make an impression, we'd say you go the whole nine yards and get down to business and start writing a letter. All you need is some paper and ink (a pen will also do – don't worry about finding a quill!)
Here are 12 tips on how to write a love letter that's touching and will make your lover feel your words:
1. Write what you feel
Don't suppress your emotions, let it all out. When you have decided to write, you might as well go all out and write what you feel, from the bottom of your heart. If not, the letter may just sound like a little Post-it note! Because letters are so personal, you can make use of the opportunity and write exactly how you feel about the other person. Don't hold back or hesitate. It's always nice to read a sincere letter than something that has been written for the heck of it. So, pour your heart out and bring out all the right feelings!
2. Compliment the person
Image source: Pixabay, under Creative Commons License
Because a love letter has to make the other person feel good, don't be stingy on the compliments. Shower your lover with compliments. It's alright to tell them things they already know. If you are wondering how to write a love letter, think no more. Start with the compliments; they will always give you some extra brownie points from your lover.
3. Narrate an incident
To relive a certain story and to make it memorable, you can include a short narration of an incident that you both experienced. It could be something funny to make you both laugh, something serious that did mean a lot to you, or anything at all for that matter. It's always nice to read full descriptions of what has already happened. It makes you relive the whole incident and brings happiness to the reader and could make them nostalgic.
4. Use quotes or poems to make it romantic
Perhaps you get stuck after a few lines and don't know what to write next. Don't worry, you can always use quotes and lines from a poem to express your feelings. They sure as heck leave an impact on a person. Don't shy away from checking on the internet for meaningful quotes or lines from a poem. However, be mindful and do give credit to the poet/writer and don't pass off those quotes or poems as your own! That would be cheap.
5. Point out their achievements
Image source: Google, copyright-free image under Creative Commons License
Since a love letter is so personal, you may want to highlight your lover's achievements to make them feel good about themselves. So, if they have won your heart recently by doing something sweet or courageous, you may want to mention that while you are writing your love letter. Pen down their achievements and make them feel proud of themselves.
6. Don't make it too lengthy
You don't have to write pages after pages, front and back! Remember how Rachel from Friends wrote an 18-page letter to Ross while he slept halfway through reading it? So, the tip over here is to not make the letter too lengthy and bore the other person. Keep it crisp, short, and simple. Make the experience of reading enjoyable. When you write lengthy stuff, you tend to lose the focus of your reader and your lover might just get bored reading it. So, keep the language simple and the anecdotes short.
---
Suggested read: A letter to my father from his daughter who wasn't a son
---
7. Mention the three magical words
Image source: Pixabay, under Creative Commons License
This never gets old. Saying I love you may be the simplest thing, but it makes for the best love letters. These three magical words never get old. Write them down, as many times as possible in your letter. That's how to write a love letter that's touching and will make your lover warm and fuzzy! Bring out the love; what's better than saying you love the person in simple words like – I love you?
8. Write down the date and time
If you want your lover to preserve your letter and read it again sometime in the future, it may be a great idea to mention the date and time on your letter. This way you can go down memory lane and enjoy reading it again after several years. They become precious; they're a testament to your love.
9. Don't be narcissistic
So, don't make this about you. You don't have to constantly make your presence felt in the letter. Say less about yourself and more about the other person. The letter is for the other person to feel good about themselves. So make it totally about them. Forget you are you for a moment. Yes, while it's alright to profess your love to them, don't make the letter too narcissistic and keep talking about yourself.
10. The gesture is important – nothing else
Image source: Pixabay, under Creative Commons License
Even if you are short of words, don't panic. You don't have to write the perfect love letter. Remember that it's the thought that counts. So the fact that you thought you'd sit down and write a letter itself will prove to your lover that you care. Don't worry about what you put in there; you could simply draw stick figures that say,  to each other! But do it yourself, so the content of the letter will not matter as much. The gesture is of utmost importance.
11. You don't have to post it
Well, you don't have to post it if you don't want to. It doesn't have to be so formal. You can very well write a letter and leave it near your lover's bedside table. Or simply drop it in their mailbox without taking pains to actually stamp it and post it. This way, it's easier to write and get done with it. Each time you write a letter, leave it in a place they will find it and look at the smile on their face. It will be priceless.
12. Make it a habit
Once you begin writing, don't let go of the habit; stick to it. It's fun to do something like this in today's times. The other person feels valued because the gesture is so personal. The best way to write a love letter is by doing it again and again. So, add it to your routine and make it a habit. It's one of those habits that you'll be proud of someday.
---
Suggested read: A letter to my daughter on starting a new life
---
Although there are plentiful ways to communicate today, with the fast paced technology and gadgets, a love letter never gets old. It may be a tad bit cheesy, but what the heck?!
People have forgotten the art of writing altogether. Bring back the fashion, start writing, use that pen. Letter writing is an art and don't let it vanish. It's an art that is so meaningful and personal that it can make the other person fall for you flat and hard. Among other things that you do for your lover, try writing letters to them and make them fall in love with you all over again.
Writing a love letter is easy, and if you use the above tips while you write your letter, we are sure you'd come up with something extremely sweet, touching, and remarkable. So, don't shy away and think that writing a letter is the thing of the past. Well, it may be, but it's a great way to get your lover's attention and make them smile. So, take pains and sit down to write a letter. This way you'd also not forget how to 'write' and will remember your own handwriting! 😉
Featured image source: Google, copyright-free image under Creative Commons License
Summary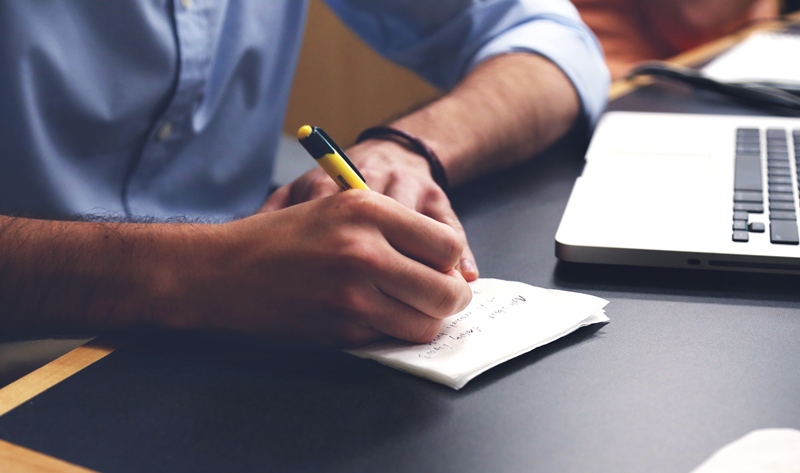 Article Name
12 Tips On How To Write A Love Letter To Your Lover
Author
Description
Forget WhatsApp, Snapchat, or even Instagram. Go old-school in wooing your beloved by learning how to write a love letter that will melt their heart!