We are using the three-date rule for a different purpose here! The third date, in this case, is when you decide whether you are interested in this person or not, because you know enough to take that decision. Believe us or not, it is devastatingly common for people to break up on the third date.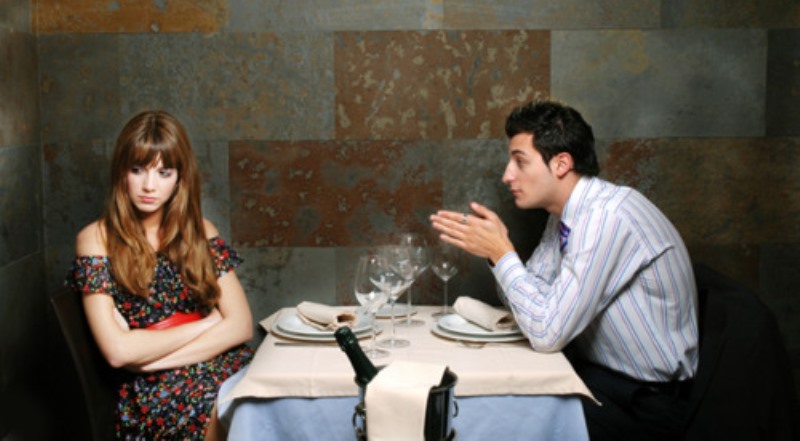 Image source: Tumblr
So we asked 15 guys and girls about what it is that tells them to knock it off! Some of them are just hilarious!
"I know this is out of someone's control, but if she's studying somewhere far away, and visits only once or twice a year, or is planning to move to a new place, I am sure to lose interest. You cannot judge me on this, okay? I mean we have only met and you tell me you are moving, I think it would be very filmy of me to say that I will wait for you!"
"Someone whose breath stinks! That is a deal breaker for me."
"If she is this rant-box, you know; someone who cribs about everything, and wants to change me like I was a diaper or something!!"
"I can't cite a particular reason, but the last woman I called it quits with had dubbed me 'stupid' for giving the homeless some money!"
"I lose interest when a man starts boasting.  It's really unattractive. No interesting conversation can happen if one person is constantly trying to badger the other with the number of cars or shirts or cows or elephants he has! And talking about the number of women he has slept with? What are you even thinking?!"
---
Suggested read: 12 girls reveal how men freak out when denied sex
---
"If he is a smoker. I know there can be no future there."
"If she talks about her ex, I guess? I mean, even if I know this guy she dated before, she should not bring it up on a date."
"The deciding factor is whether there is a chemistry between us. You go on a couple of dates with a person, and if you don't feel it, it is better to end it."
"When dating online if the person constantly avoids putting up a real full-size picture of them, I kind of begin to lose interest. I don't like surprises."
"Some girls start asking too many questions on the very first date, which is very pissing off. Getting into the interview-mode and all that! Shouldn't she be using her time to seduce me?" 😉
Clicking too many selfies or may be mirror pictures. It's not only dumb, but also dangerous!"
"I am not looking for fun alone. I want something serious, something meaningful. And if he is not prepared to give me that, I lose interest."
"Acting extra nice, and presenting himself as my subservient servant. Nah! Not cool at all! Let me be very clear; women like dating men who are powerful, and have some self-respect. No one's looking for docile wimps! And if they are, I feel sorry for such women!"
"When the physical attraction is gone, it is time for her to go too!"
"Once, this guy I was seeing started talking sh*t about a woman for no apparent reason. You know what he called her? 'A fat b*tch.' How gross is that?! If a guy can't respect other women, how can he respect me?"
To be honest, there are multiple reasons why someone loses interest in their date. But the point is you should not go through these responses and change yourself just because that might get you laid. I mean if you are someone who likes to sit on the phone all day and talk to the person you are dating, you need to find someone like that! Simple. That being said, if you are a misogynist, you need to stop being a pig, dude!
For more on relationships and how to make them work, sign up for our daily newsletter today! ☺
Featured image source: Tumblr
Summary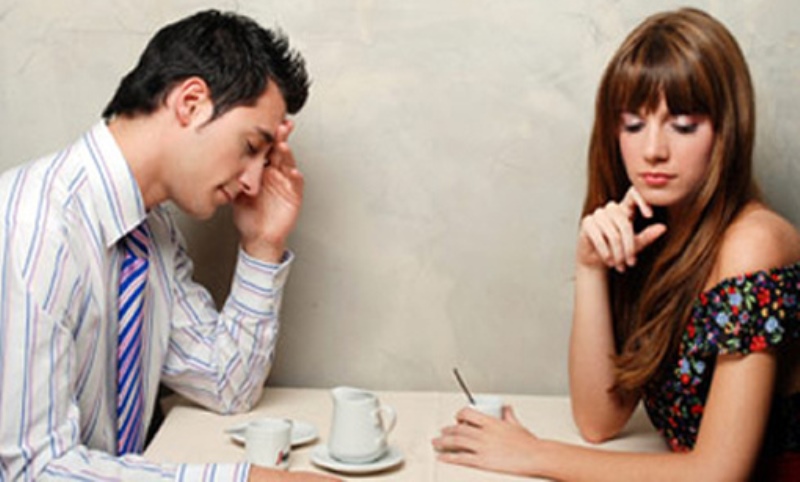 Article Name
15 People Get REAL About What Makes Them Lose Interest In Their Date
Author
Description
What makes your date lose interest in you? Watch 15 people get candidly HONEST and REAL about it...