The phone call is the perfect place to try out your humorous side and get away with it. The most the caller can do is hang up! Hence, it is only natural that one would try to have some fun with a phone call- especially when they are vella.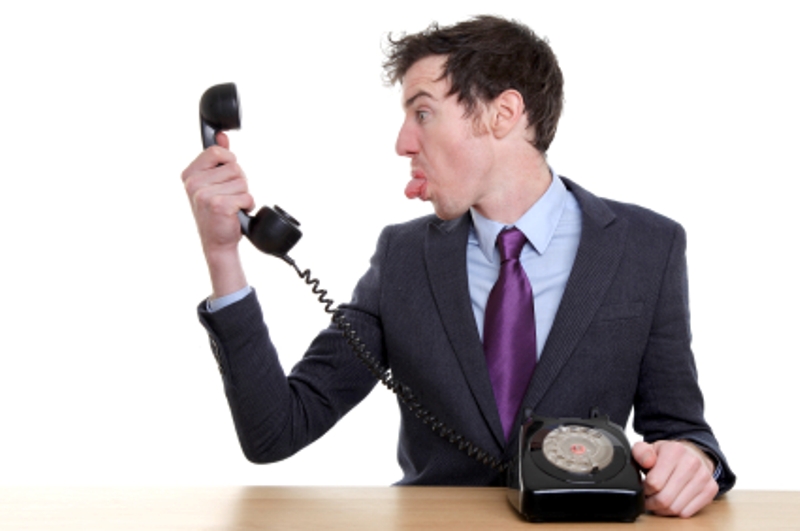 Image source: bostonzest
Here's what you can do to make answer your phone so you can laugh until about 20 minutes after the caller hangs up- coz hey, you are BORED in life..
1. Use a foreign accent
British, Irish, Jamaican, Chinese – the whole world is your playing field. Make sure you use stereotypical phrases such as "What bollocks!" for British and "Rastafarian. Yaah maan!" for Jamaican.
2. Pick up the call and start shouting at them for calling the wrong number
Channel your inner Gordon Ramsay and curse them for calling the wrong number! Tell them that it isn't funny, and your dying Grandmother needs some sleep.
---
Suggested read: What your WhatsApp response time means to your girlfriend
---
3. Repeat whatever they say
This is one of the most annoying ones. Make sure you do it till the point when they hang up.
4. Tell them that they are being charged extra for calling you
Mock a telemarketer's voice and tell them that they are being charged Rs 20 for each minute.  See how many of them hang up!
5. Answer the call with a mouthful of food
Annoy them by stuffing your mouth with food and then talking. Laugh at them because they can't understand what you are saying.
6. Psychic hotline
"Hey, this is the Psychic Hotline and you have called the wrong number. Also, your mom made the biggest mistake in giving birth to you."
7. Answer as a radio station
"Congratulations! You are the 13th caller! You are on air! Please tell us the answer to the question – " and then wait for the caller to be utterly confused!
8. Pick up the phone and say "Speak of the devil. If only he/she knew."
Suspense works wonders.  Every person is obsessed with themselves, and this will incite conversation for the next couple of minutes as the caller obsessively hounds you about what you were talking about.
9. If it's a telemarketer, keep screaming TELL ME MORE every few seconds
Telemarketers have a sad life. Make them feel better by asking them to tell you more. Fake your interest. Except that you don't really care about them. So shout "TELL ME MORE" and annoy them.
10. Speak like a pirate
"Ahoy matey, what brings you aboard!" Drink some rum to get into the mood. For further inspiration, turn your Facebook language into "Pirate."
11. "This is my voicemail, please record after the beep."  (and then no beep)
The trick is to not give any beep and hear the caller wait in eternal punishment.
12. "IT, did you try turning it off and on again."
Another annoying method which makes fun of IT guys. Works better on telemarketers!
13. Pick up and say nothing. After a while tell them "Tell _____I want full payment tomorrow." In a Russian accent, and then hang up.
Works wonders when the caller has a guilty conscience.
14. Receive the call as a place
This is Dick's Meat market, where you can beat my meat, but you can't beat my prices. How can I help you?
15. This is Bob's sperm bank – You jack it, we pack it.
Also works as – You spank it, we bank it
You squeeze it, we freeze it. 😉 😛
---
Suggested read: 9 steps to choose a guy to fall in love with in India
---
16. Also, City Morgue, You kill 'em, we chill 'em.
17. Joe's hoe house, you got the dough, we got the hoe. How can we help your gardening experience?
18. Mr. Pickles fun time abortion clinic, we'll bring out the kid in you. 😛
19. Pick up the phone and then scream "OH MY GOD THERE IS SO MUCH BLOOD" and then hang up.
Warning/Disclaimer : Police might arrive at your house soon!
20. Start singing "Hello" By Lionel Richie
Is it me you are looking for? I can see it in your eyes, I can see it in your smile. You are all I ever wanted….
Now, go answer your phone!
Featured image source: bostonzest
Summary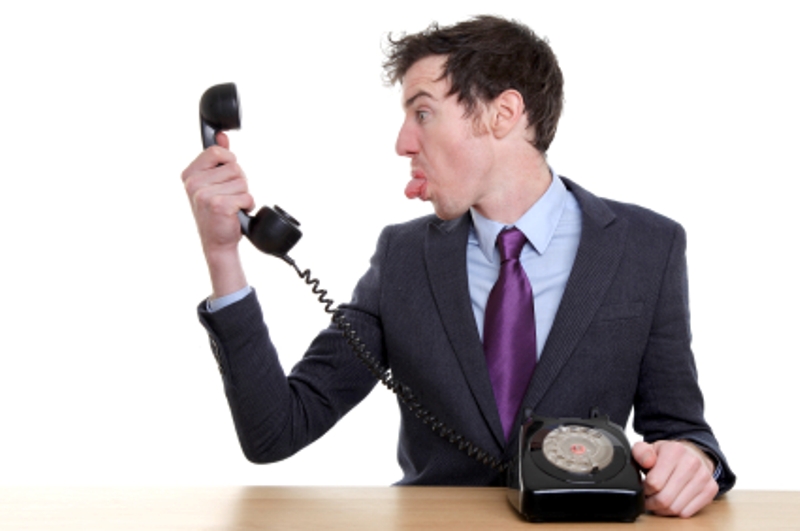 Article Name
20 Alternate Ways To Answer Your Phone
Author
Description
You can answer your phone in a million other fun ways... P.S. Safety (yours), however, is not guaranteed! :P