Step 1: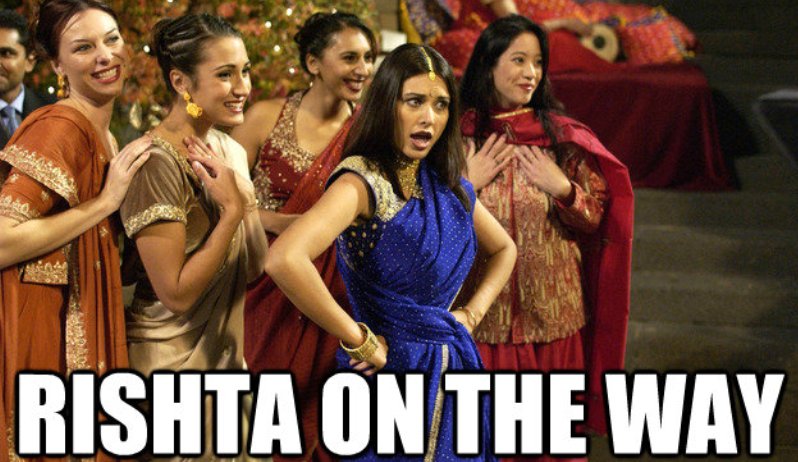 Find a man who is of the same religion. This is your first step to matrimonial happiness in the whirlwind vortex of marital quests in our country (also to avoid the very well deserved, honor killing that is an essential consequence for violators of this step).
---
Suggested read: Top 8 things husbands do which destroy their marriage
---
Step 2: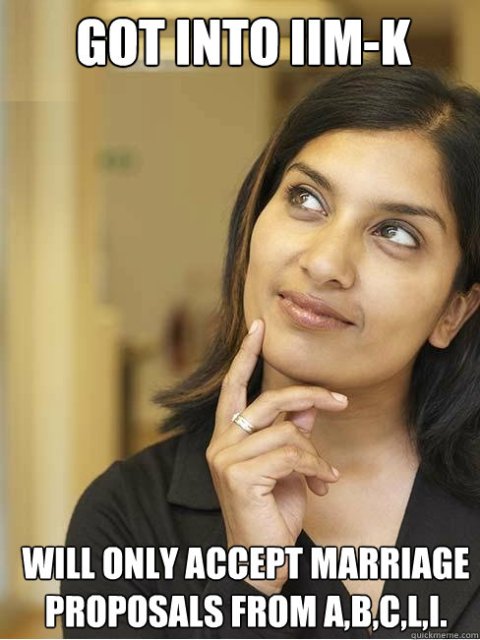 Image source: QuickMemes
Make sure he is at least the CEO of an important company so that the people in your neighborhood can approve of him without too much hesitance. Of course, he needs to have a car and an apartment in a posh locality too.
Step 3: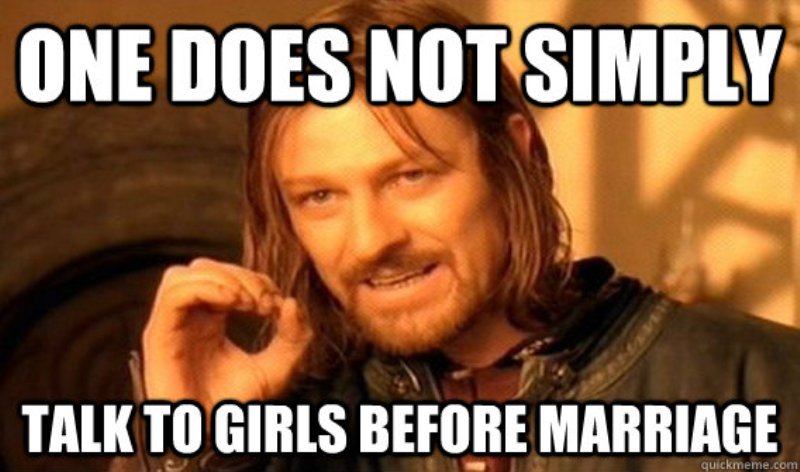 Image source: QuickMemes
Make sure that he does not drink, smoke, watch shows like Game of Thrones, heck, he shouldn't even know what p*rn is. He should not have the 'terrible' habits of going out 'too much' with friends at night and having flings. Your suffocatingly loving aunties and uncles, should not have even a sliver of difficulty in pronouncing him the most virtuous creature to have ever existed! Basically, the exact male opposite of a 'sanskaari Bharatiya naari' that you are supposed, actually, required to be for his family.
Step 4: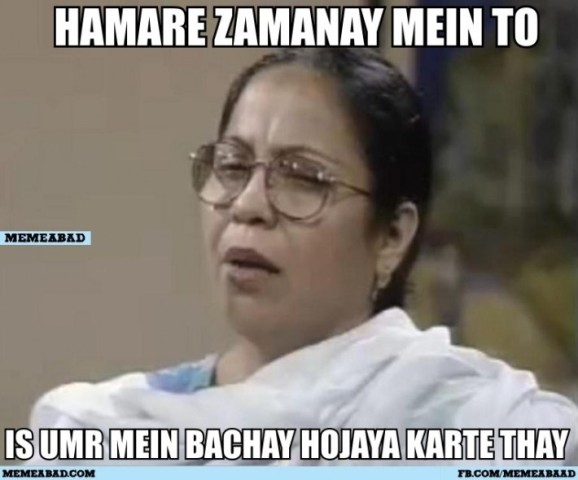 Your prospective groom should have impeccable family members. An unmarried older sister or a divorced brother is a strict no-no. More importantly, both his parents should be alive. We can't have you marrying the son of a single widower (what will Sharma Aunty think)! Of course, they need to be ultra rich and have banners on the streets saying how well-respected their family is. You do know that it's actually your families that are going to say 'I dowry,' right? Oops, I meant, 'I do.' 😛
Step 5: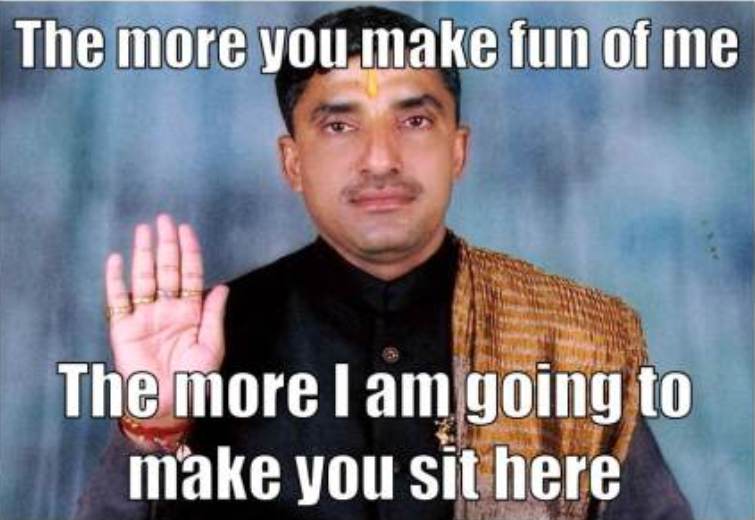 Order a pandit from OLX or Quikr. He'll tell you quite unassumingly, how well the stars are aligned after Monu Uncle warms his pockets with bundles of paper that happen to have photos of the Father of our Nation. Also, significantly important is that both of you belong to the same caste and both your milkmen and newspaper vendors are from the same village and have the same sub-castes.
Step 6: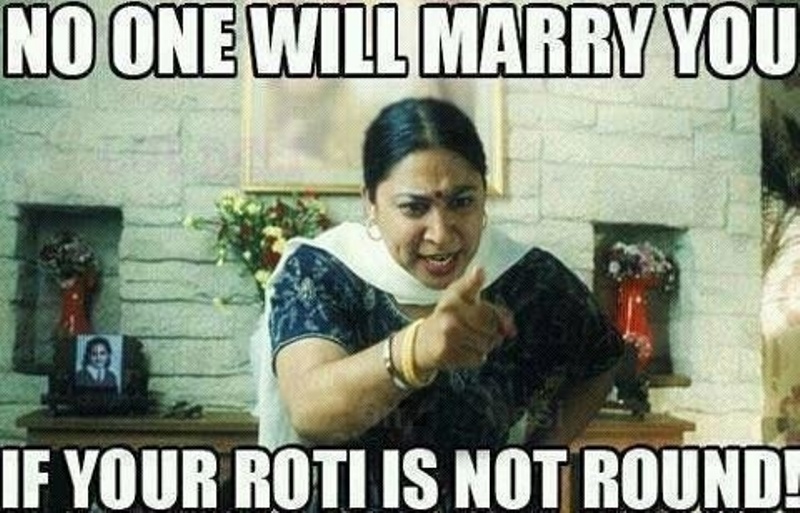 Image source: Facebook
Impress his family by being 'Masterchef India' and agreeing to quit your job right after marriage and undertaking the pledge to be the quintessential Indian house(slave)-wife. Don't forget to mention how you want to 'surprise' both your parents after exactly one year of the wedding by making them grandparents. It's called Grand Indian Wedding for a reason. 😉
Step 7: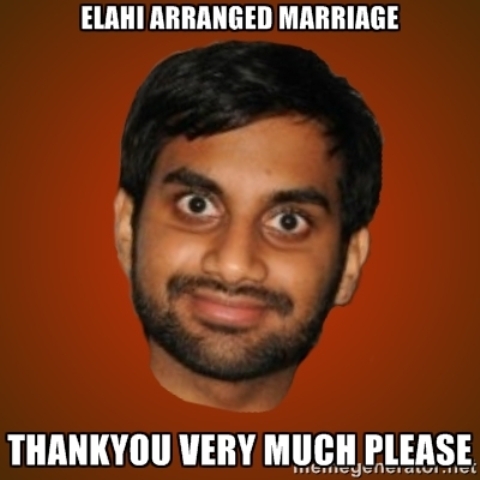 Image source: Memegenerator
Ask him what he thinks of eloping and then listen to a never ending rant about how he respects his babuji and amma and thinking of going against their wishes and betraying them for all that cash they spent on his engineering education at 'Indian Institute of Better Marital Prospects' is a cardinal sin in his eyes. Agree with him in the 'docile, submissive' fashion the aforementioned 'babuji and amma' will approve of while he chides you for not understanding the ignominy one can bring upon parents when children don't agree to spending the rest of their lives with an absolute stranger after being told for most of your childhood that any contact with the opposite sex is evil.
---
Suggested read: If girlfriends were really honest on WhatsApp…
---
Step 8:
Have a big, fat Indian wedding that involves blatant display of one's ginormous wealth, and wherein your family's acquaintances can make snide remarks behind your back about something wrong with the lighting or the dessert, after giving you an extremely ungenerous wedding gift. And not to forget, your mom's lecture on the duties you are supposed to fulfill on your wedding night after he has his glass of superhuman-strength-increasing milk.
Step 9: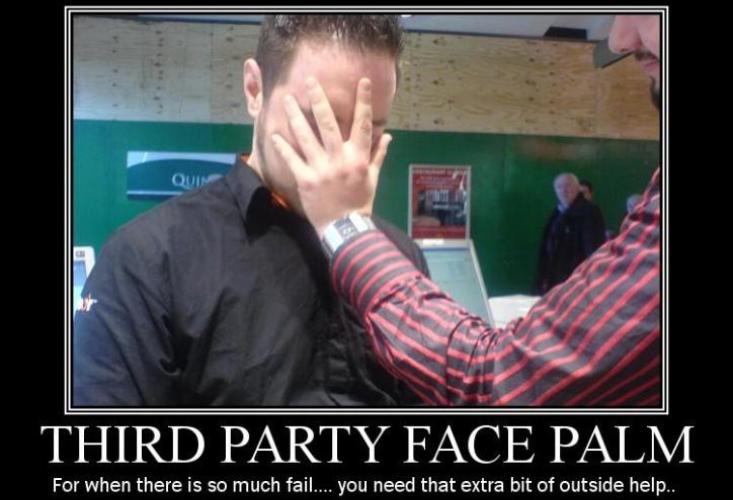 Go on your honeymoon with your mother-in-law trotting along!
Happy marriage, eh? 😛
Summary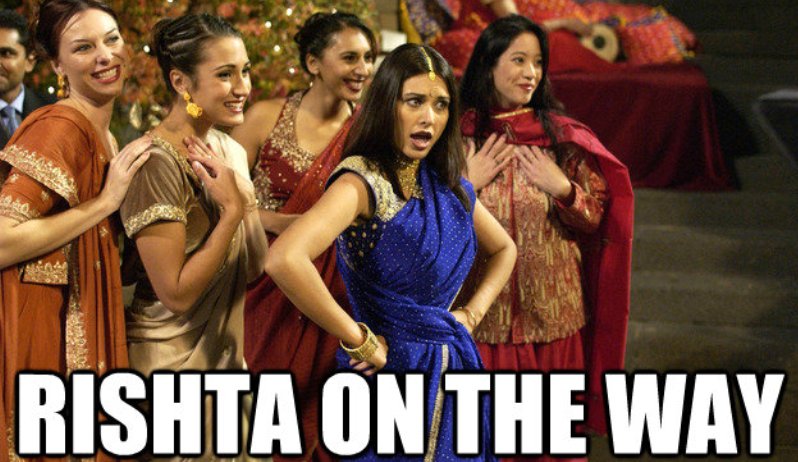 Article Name
9 Steps To Choose A Guy To Fall In Love With In India
Author
Description
Getting married in India isn't a piece of cake. You need to follow these steps to choose a guy to fall in love with... don't tell us we didn't prepare you!