So you are one of those weird couples planning to take it to the next level in 2016? Good, because NLT is up and about to help you with that! You will be bombarded with a number of unrealistic relationship goals like:
Don't compare your love story with that of others (what is the purpose of Facebook then?!)
Cut the drama. Get candid! (Disney? Jane Austen? Shahrukh Khan?)
Try something you've been wanting to! (Don't try #JustDoIt!)
Travel around the world (Remember Daddy's got his own resolutions?!)
And Blah! Blah! Blah! If you actually want to achieve something this year, we say you keep it simple but silly! Here's how. 😉
1. Let the best man (or wife) win!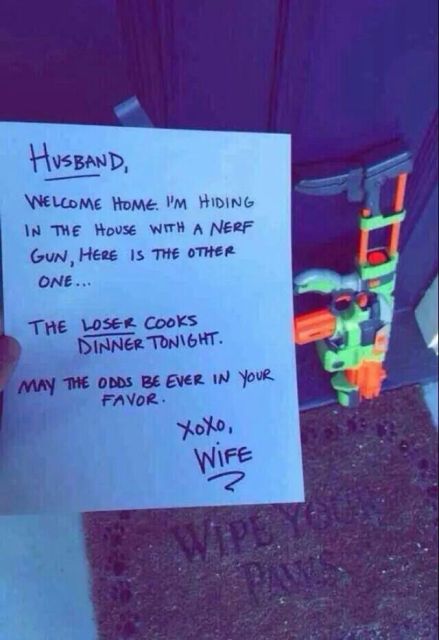 Image source: Pinterest
Nobody loves cooking yet someone's got to do it, right? Channelize your competitive streak through healthy games like these and there you have it, a 'fit'ting way of dividing the chores!
2. Play hard!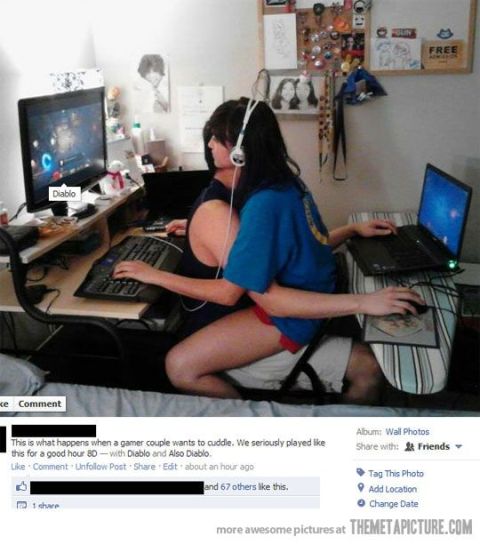 Image source: Pinterest
A gamer couple has to find innovative ways to balance their love for their video games and their partners especially if they are Just 'Mario-ed'! 😉
3. 'Screening' each other since…
Well, if you are laughing at this one let me tell you that #MatchingLockscreens are symbolic of a number of important things, namely,
You are not embarrassed of showing your partner to others!
You can see that face all the time! #Aww
Matching batman PJs!
4. Matching Batman PJs
But when the Dark Knight 'rises' you won't need them. So the pyjamas are just a tribute! 😉
5. Having priorities in the right place
She: Why didn't you wake me up?
He: I didn't want to disturb the Sleeping beauty… me!
6. #RovingSnails!  
This is quite pricey so you can go travelling occasionally! Travelling teaches you a lot about yourselves and about your significant other. Give them a slow computer to book the tickets and bingo! You know what they are like! 😉
7. Dubsmashes like
Adorb is the word!
8. 'Kuch daag ache hote hain!'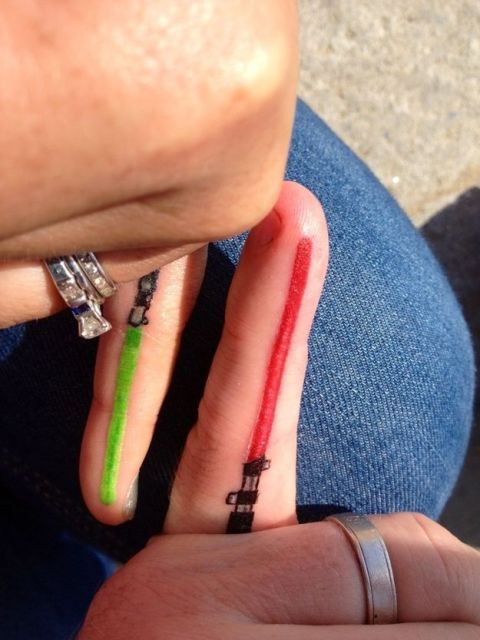 Image source: Pinterest
If you are on your Blue Topaz year, "may the 'fourth' be with you!"
9. Elope, just for the heck of it!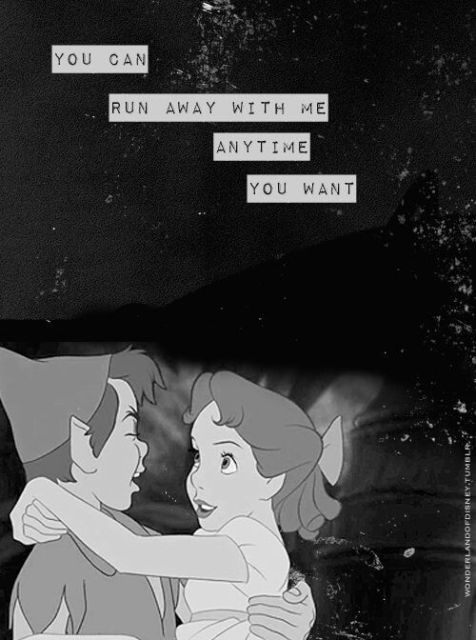 Image source: Pinterest
Only because your parents know about the two of you and unfortunately, relented very easily, doesn't in any way mean that you must miss the fun that is fleeing!
10. Texts like
relationship goals pic.twitter.com/u52oDCLmrn

— Funny Texts (@FunnyTextings) May 31, 2014
So what that you weren't 'chaddi buddies'?! It's time to make amends! 😉
11. Mondler!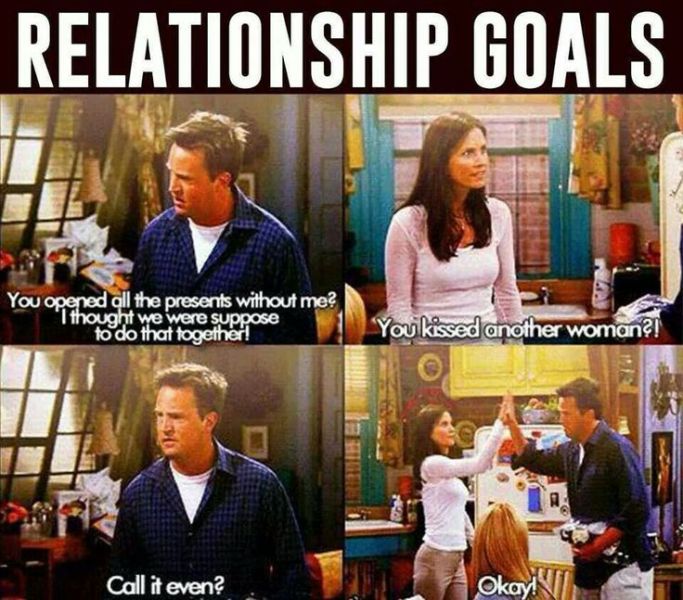 Image source: Pinterest
This 2016, promise to work around your fights and arguments, because break ups are just so cliché!
---
Suggested read: 21 aww-dorably weird relationship goals you will WANT
---
12. Moo-gether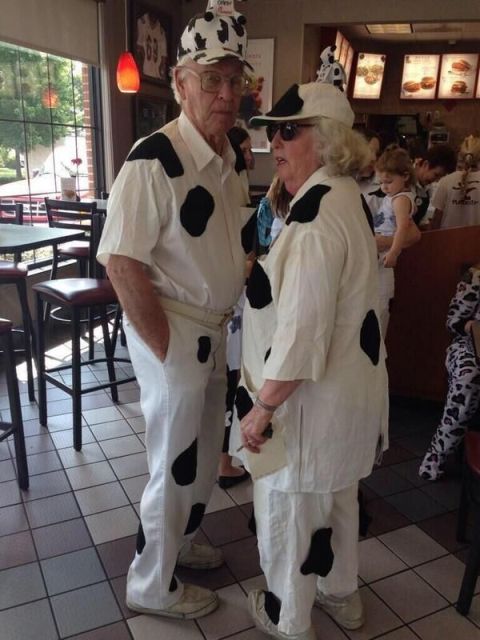 Image source: Pinterest
If she 'cows' you, show her that you have got the 'mooooves' like Jagger… She will never leave you for 'udder' guys, just for the pun of it! 😉
13. Run the marathon
#RunLikeYouStoleSomething! Steal something to make it more real! 😛
14. Be goofy
AKA be yourselves…
15. Develop a secret language
Now that you have been bingeing on Game of Thrones, I suggest you decode Valerian or Dothraki and voila! You can bitch with bae about your neighbor while she is in front of you in the Mart queue!
16. Learning to act like adults!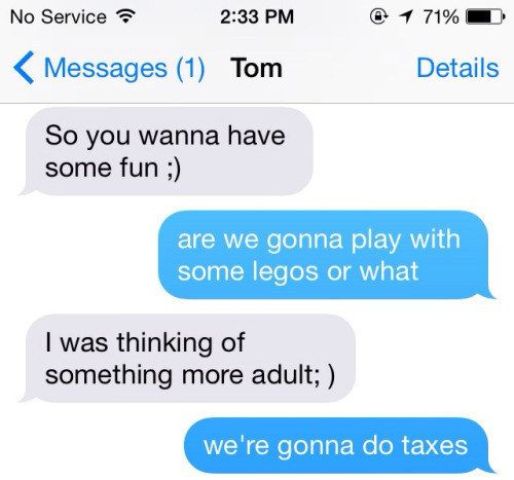 Image source: Pinterest
The word 'adult' is just so dreadful and half of the time we are like, "I don't wanna adult. Don't make me adult today!" So do the adult stuff that everyone's like… I still mean taxes you perverts! 😛
17. Compliment more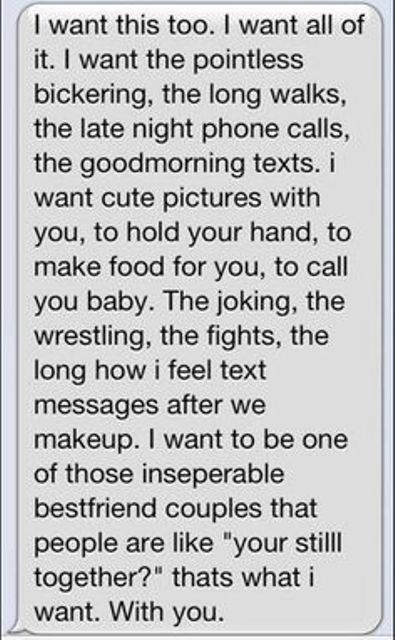 Image source: Pinterest
Realistic compliments (oxymoron) are the best said no one ever! Go a little Disney on this, bro!
18. 'Bald' from the blue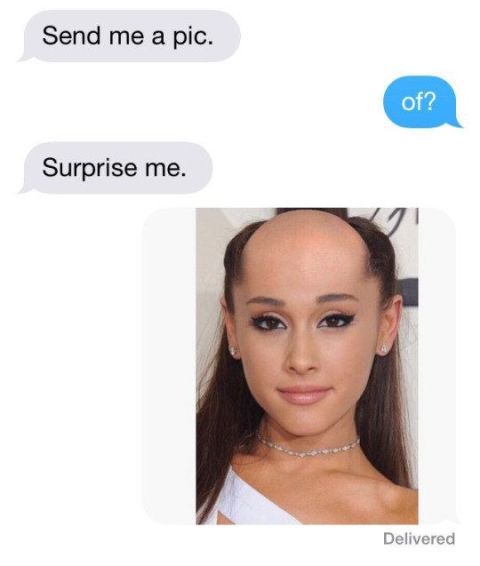 Image source: Pinterest
There is a thin line between surprise and shock, please keep that in mind and do not feature in our 2016 year-ending article on the weirdest couple!
19. Sharing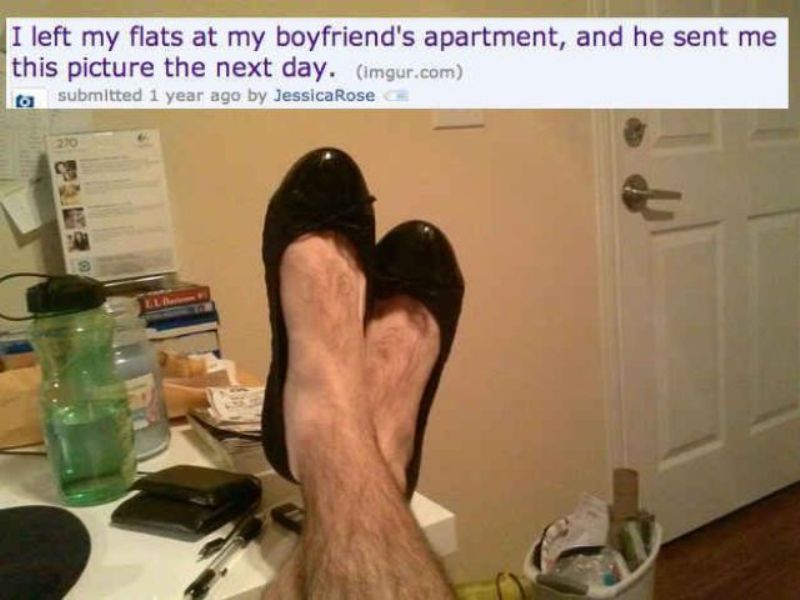 Image source: Pinterest
#NoShave2016!
20. Get fitter! 😉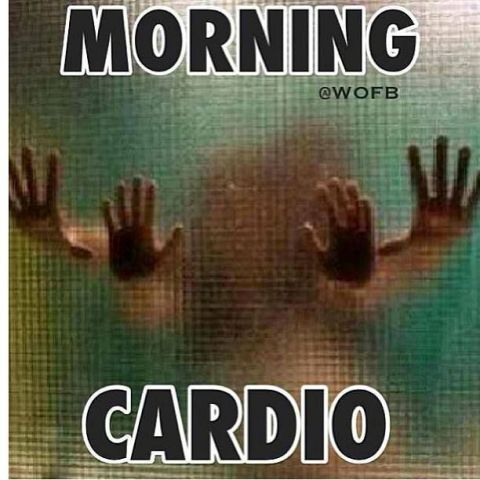 Image source: Pinterest
You can 'couple' the calories you burn by maintaining the right 'position'! 😉
Send us your list even if you are in a relationship with a fictional character (!) and maybe we will share some quirky ones!
Featured image source: Pinterest
Summary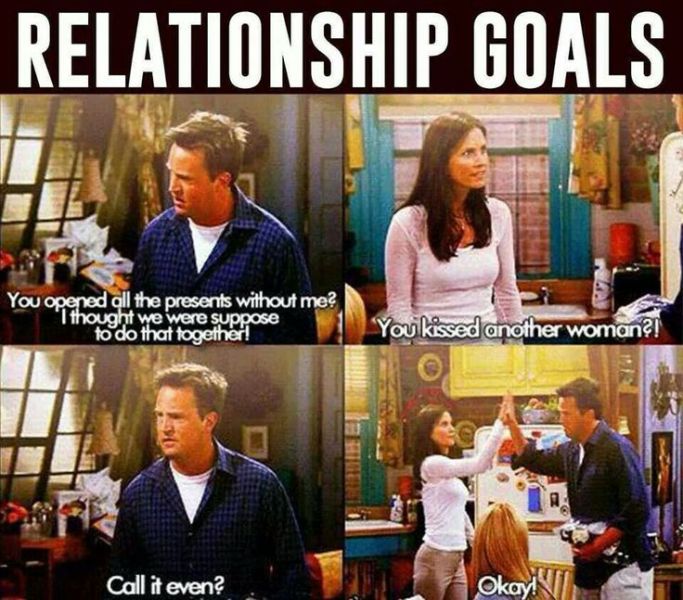 Article Name
#RelationshipGoals 20 Awesome Relationship Goals You Must Aim For In The New Year
Author
Description
Because unlike fitness goals, relationship goals aren't something you slip up on... especially when they are this AWESOME!