Sometimes it's not easy to wake up smiling to the lemons that life brings for you. There are days when you can feel lost, left out, clueless, or even helpless, but these are days we all have sometimes! But hey, isn't this just how life works? I know this might sound way too bookish, but having a low every now and then is what makes you appreciate the highs. I also know that me saying this is no consolation for how you actually feel on a bad day.
I know just the thing that can pick you up and get you through the day. Here are the most amazing pick me up quotes to get your funk back. Take a chill pill from these words of wisdom and see how the day magically becomes a little less bad and a little more worth it.
---
Suggested read: 15 incredibly sad Disney quotes that will make you teary-eyed
---
1. Change the way you see things, and the things you see will change.  – Wayne Dyer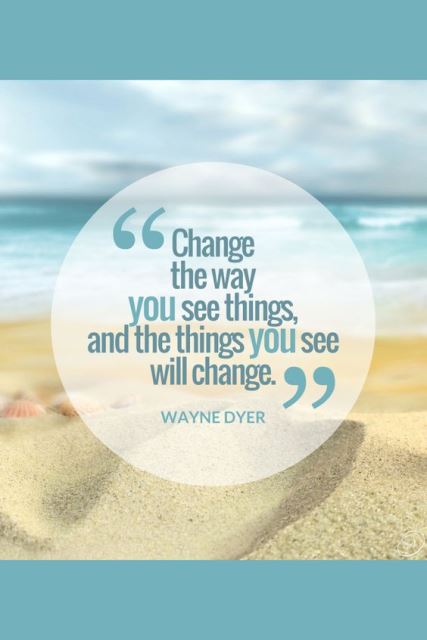 Image source: Pinterest
Though we want to see the circumstances around us change, we sometimes don't know how to make those changes.  Often, the change you wish to see outside will only come when you start the change from within.  Keep this in mind as you start your day!
2. Don't be afraid to start over. It's a chance to build something better the second time around.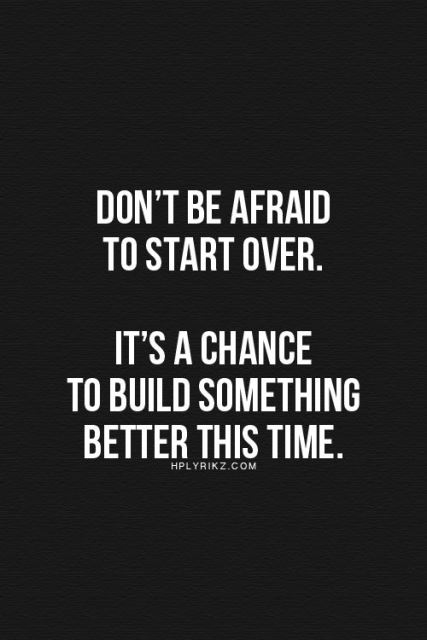 Image source: Pinterest
Seeing both sides of the coin gives you some perspective. Every failure is an opportunity to begin something new, correct your wrongs, and build something new.
3. Life isn't about waiting for the storm to pass, it's about learning to dance in the rain.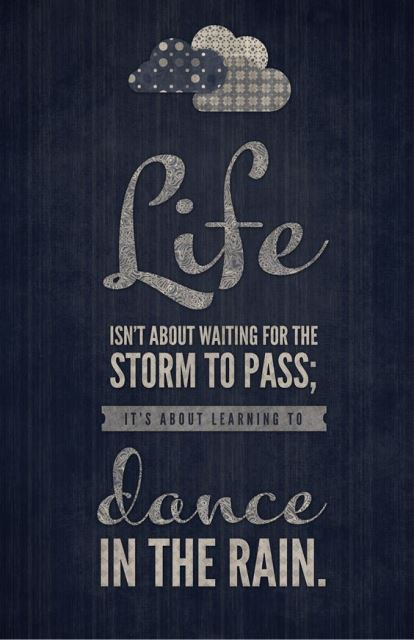 Image source: Pinterest
It sheds light on the beauty of the irony of life, telling you that the essence of living is in enjoying even the lows that come in between the highs of the life.
4. Less is more.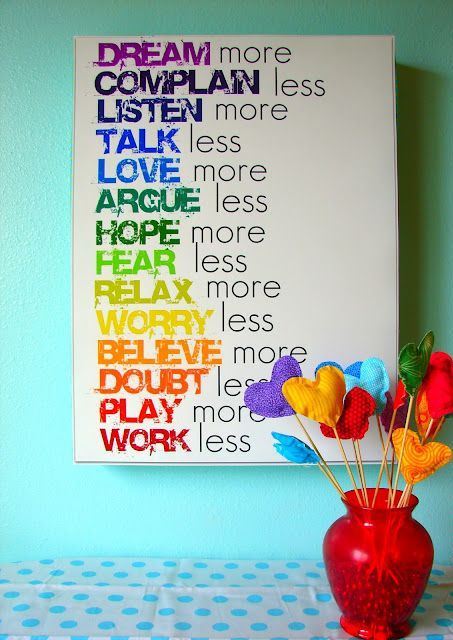 Image source: Pinterest
Dream more, complain less; listen more, talk less; love more, argue less; hope more, fear less; relax more, worry less; believe more, doubt less. Most of the time, nothing  is as bad as we think it is. At times, the problems we see can be a result of the complaints, worries, doubts, and fears that we create in our minds. This is one of the best pick me up quotes, because it assures you that if you focus more on your dreams, hopes, and beliefs your troubles can get easier.
5. I'm gonna make the rest of my life, the best of my life.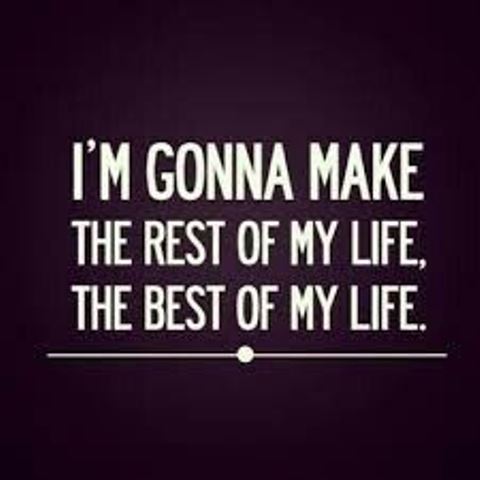 Image source: Pinterest
It is determination that can turn even the worst day of your life into a promising one. It tells you to let the past be and focus all your energy into making the most of what is to come. You can build your future just like you want, just start from today.
6. Good, better, best. Never let it rest. Until your good is better and your better is best.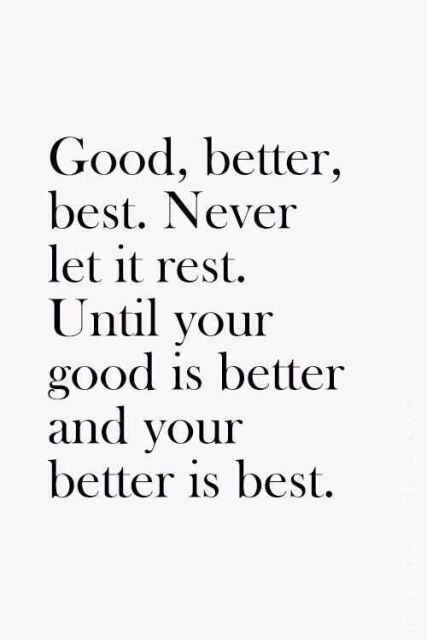 Image source: Pinterest
This quote asks you to stay motivated and inspires you to never stop growing. Believe that you can become the best version of yourself. Put the very best of your efforts into each day to bring out the best in you, until you do!
7. You're allowed to scream, you're allowed to cry, but do not give up.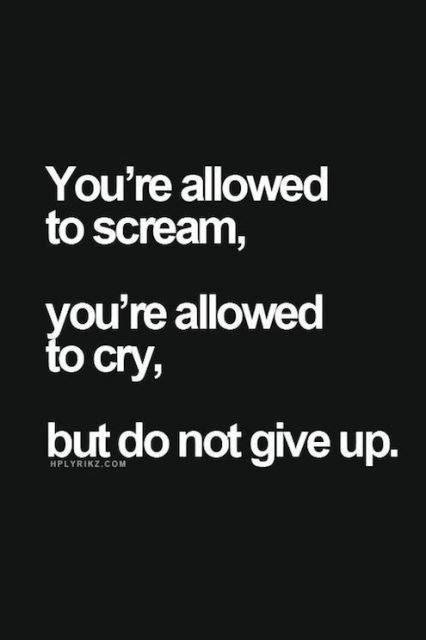 Image source: Pinterest
This quote reminds you that it's okay to be afraid and it's okay to hurt – you're human after all. Crying doesn't mean that you're not strong enough. The only thing that proves you're weak is if you give up and quit. So, never give up.
8. The secret of getting ahead is getting started. – Agatha Christie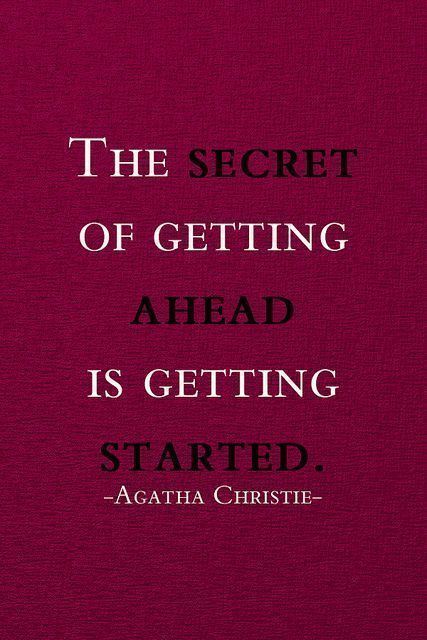 Image source: Pinterest
If you're unhappy with where you are, the solution to your problem will only come when you start taking a step towards where you want to see yourself. Push yourself, and your baby steps will take you there one day.
9. If today is the worst day of your life, then you know tomorrow will be better!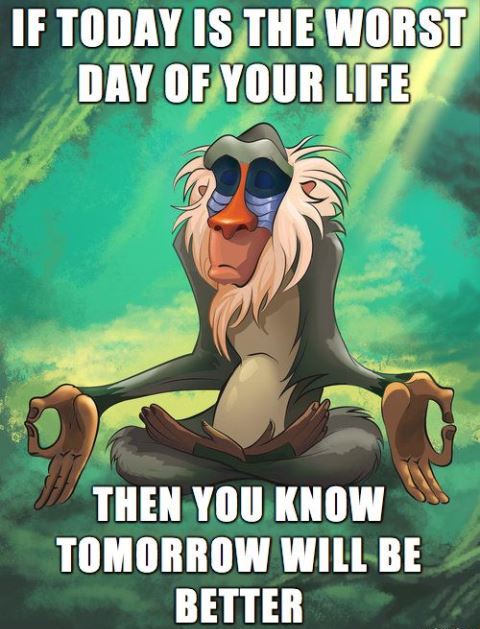 Image source: Pinterest
This quote has all the comfort you need to inspire yourself to hang in there when not all odds are in your favor. There is always a silver lining and this quote makes you see just that. There are great things waiting for you after the hardships of today. So, just hang in there.
---
Suggested read: 12 quotes on trust that will make you think hard about breaking it – EVER
---
10. You were born to be real, not to be perfect.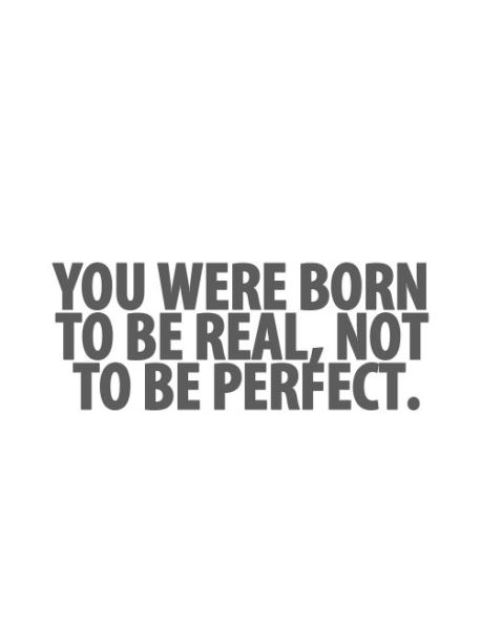 Image source: Pinterest
Sometimes, we all try to be someone we're not, but it just makes us unhappy in the end. This quote is a great reminder to embrace exactly who you are, with all of your awesome originality and perfect imperfections! When you're true to yourself, things fall into place.
11. Do what you can with what you have, where you are.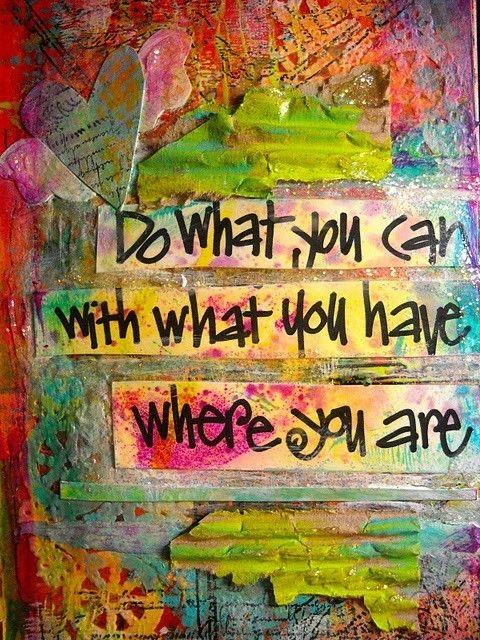 Image source: Pinterest
Make the most of what you have in hand. Instead of feeling bad for something you don't have, feel blessed for the things you do have, and use them wisely to make things happen for yourself.
12. It might take a year, it might take a day, but what is meant to be, will always find a way!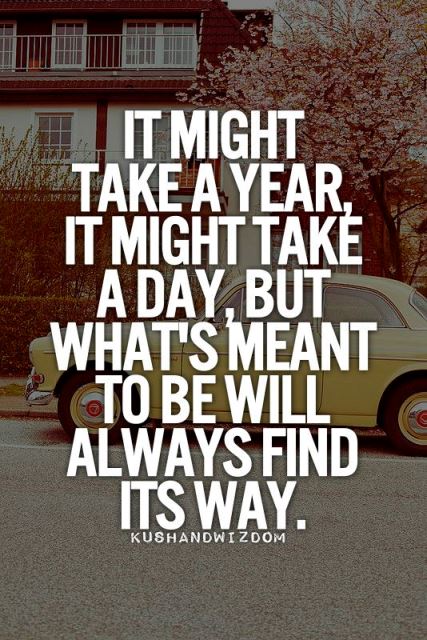 Image source: Pinterest
Don't rush it! Everything has its own pace, all you have to do is keep putting your best efforts forward and not worry about the results, because sooner or later they are going to bear fruit. Have faith and keep going on.
13. Accept what is, let go of what was, and have faith in what will be.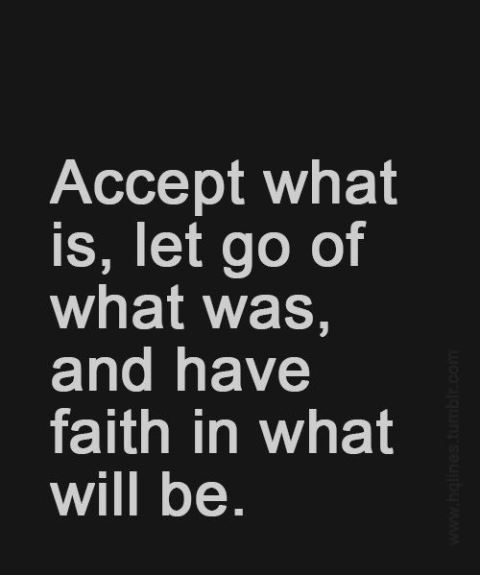 Image source: Pinterest
Calming your worried and troubled soul, this quote affirms that the best way of finding inner peace and happiness is by accepting things as they are, and not worrying about the past. Remember to place hope in what's to come.
14. Stop focusing on how stressed you are and remember how blessed you are.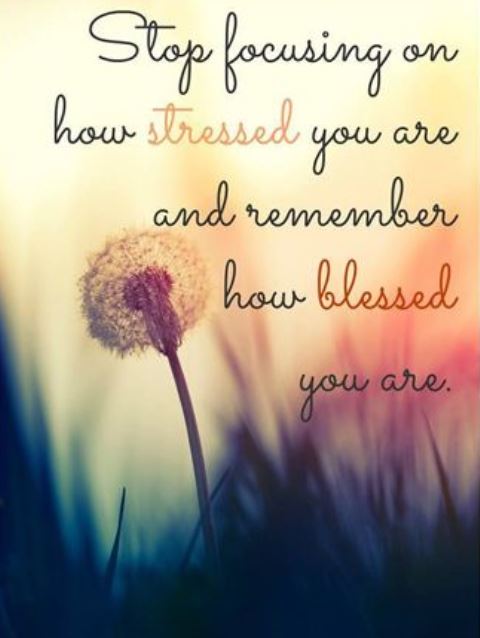 Image source: Pinterest
The only way to take comfort in troubled times is by counting your blessings. If life is throwing some hardships your way and testing your strength, it has also blessed you with so much to be grateful for – cherish it.
15. It doesn't matter how slowly you go, as long as you do not stop! – Confucius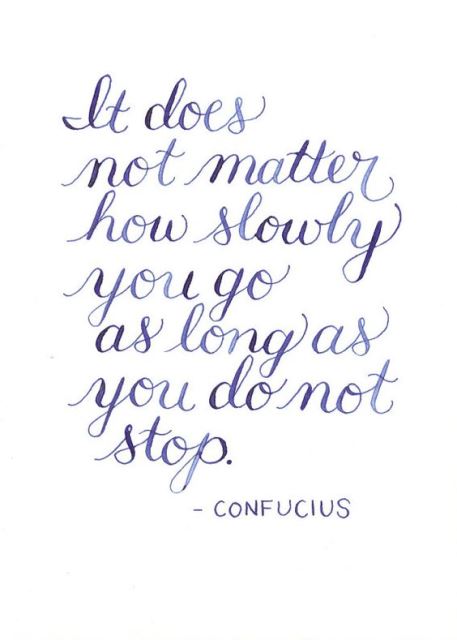 Image source: Pinterest
And this is how you win the race. Put your best foot forward, and when you're tired, rest for while, but never give up on something you believe in.
16. Forget all the reasons why it won't work and believe in the one reason why it will.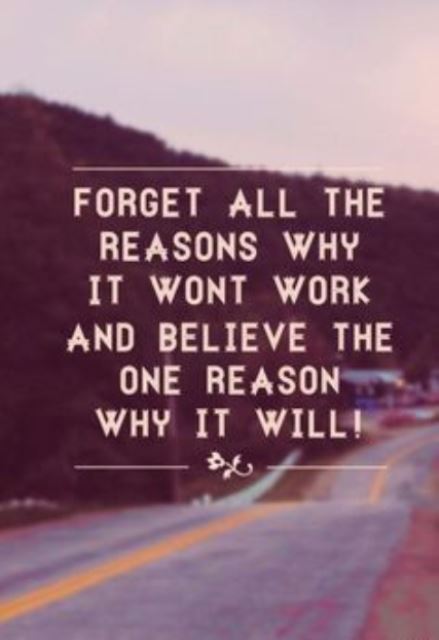 Image source: Pinterest
There might be a hundred reasons why something might not work, but only one solid reason why it would. Put all your effort into believing in that one reason and make it happen.
17. If you can dream it, you can do it! – Walt Disney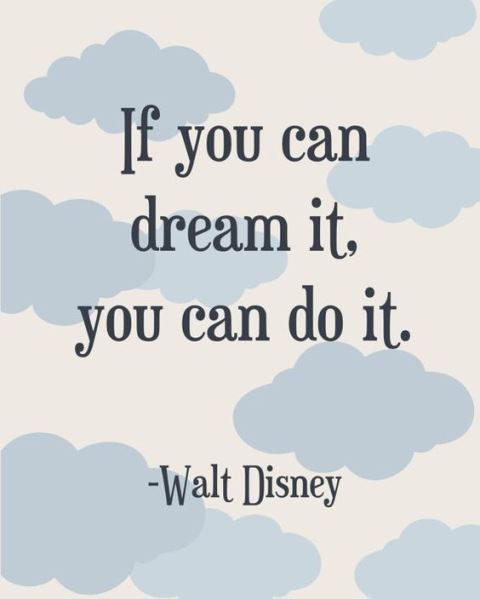 Image source: Pinterest
Don't forget that you can do it, whatever it may be! The hardest thing in troubled times is to dream of a brighter and better tomorrow, but if you can do it, all that remains is some dedicated effort and it can be done!
18. Make a wish, take a chance, make a change.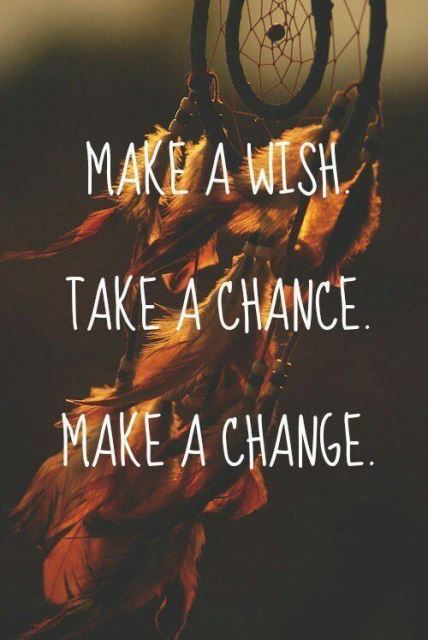 Image source: Pinterest
Life is short, they say, and this quote is telling you the recipe to make every moment of every day count! Dream, wish, gather courage, and take the chance. Put in the best of your efforts and make them count to make a change.
19. Breathe – It's just a bad day, not a bad life!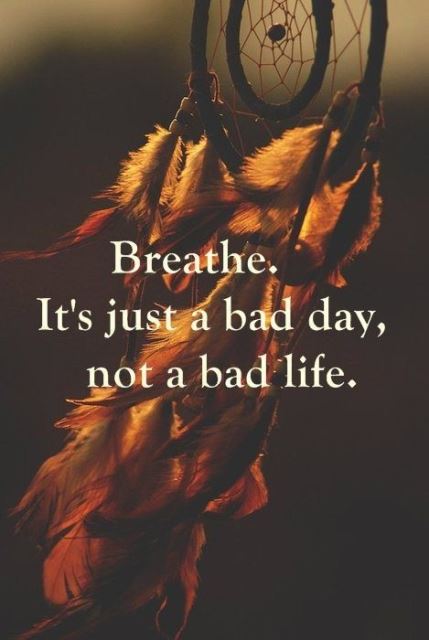 Image source: Pinterest
Please, don't let the negativity of your scared thoughts cloud how you see life. It's one bad day – just 24 hours, and it will pass. You have had a great life and an even greater half awaits you ahead. So, if you're stressing about a rough day at hand, take courage from the fact that things change.
---
Suggested read: 20 inspirational quotes about being single that you will LOVE!
---
20. Everything will be okay in the end – if it's not okay, it's not the end.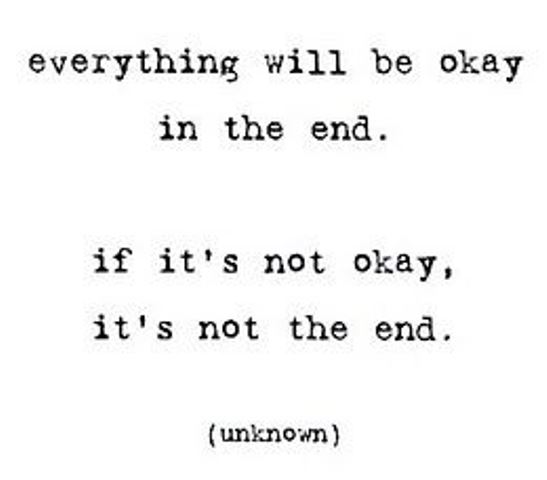 Image source: Pinterest
And that's the best thing you need to tell yourself today, and for every day to come. Take hope, have faith, believe, and keep giving life your best shots – it will be okay in the end!
These pick me up quotes do nothing but bring the positive side of life into light, which by the way, is always there, waiting to be found by your eyes. While things might not be the best right now, the worst isn't here to stay. These quotes can help calm your doubts and remind you that you're not the only one having a bad day. You have the power to make it better. Don't these feel good quotes restore your faith in life?
Summary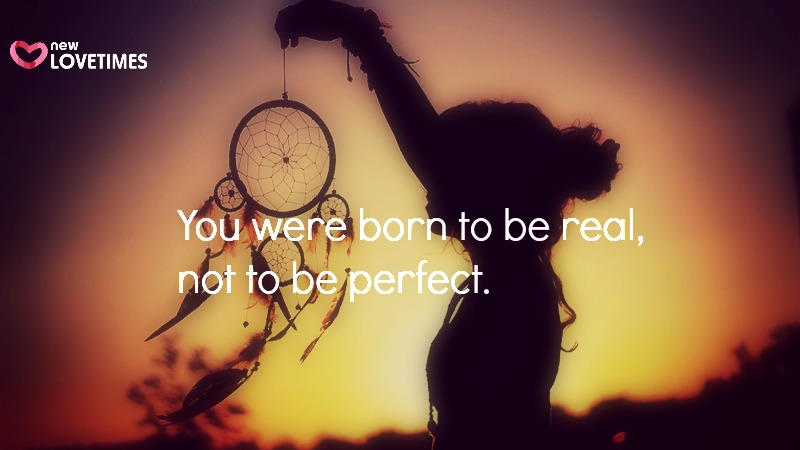 Article Name
20 Pick Me Up Quotes To Help You Get Through The Day
Author
Description
Having a rough day? Not feeling up to facing the world just yet? Read these pick me up quotes to help you get through the day, and you'll be thanking us!