A couple of years back, I was attending a workshop, but I can't seem to recall what it was about. But the one thing that stuck with me was an exercise the presenter conducted. It was organized for all the employees of my previous company. So, as we sat there, a group of 35 people, the speaker walked in and introduced himself. He gave us all 2 sheets of paper and asked us to tape one on our backs. On the other one, he asked us to write down our names and the things we 'love' about ourselves. After we had done that, we left that sheet aside and he gave us markers to write 1 or 2 good things about the other person on the sheet of paper that was taped to their respective backs.
By the end of the exercise, the paper on our backs had an exhaustive list and we were all pleasantly surprised to see the good things that our colleagues loved about us. The speaker then asked us to compare that sheet to the one we had written about ourselves. Huh, the truth was right there. We couldn't really believe what we were seeing. Most of us could barely get 2 good words to describe ourselves or what we loved about ourselves, but on the other hand, we had a whole list of our own good qualities that someone else saw in us.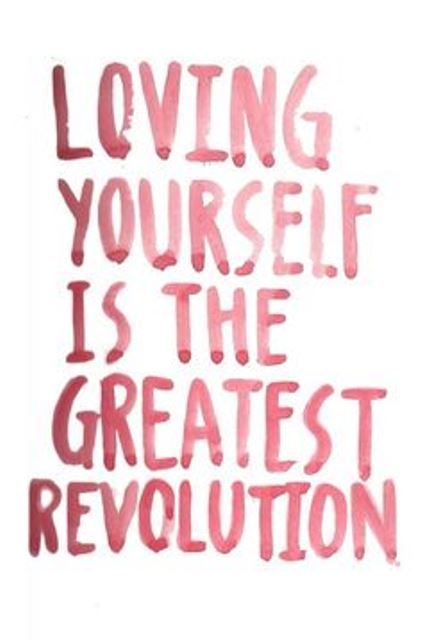 Image source: Pinterest
You see my point? Often, we are self-critical, cynical, and overly doubtful about ourselves. And that's why we find it difficult to love ourselves, or we simply don't love ourselves because of these things.
Loving yourself is probably the second toughest thing to do, first being forgiving a cheating partner! Yes, a lot of us find it extremely difficult to love ourselves for who and what we are. It may seem petty, but it's true. Ask yourself this to find out: Do you really love yourself?
The answer is not surprising, because most of us are very critical about ourselves. We hate the way we look, we behave, our self-confidence takes a blow, and we are under severe self-scrutiny! It takes a lot to start loving yourself, especially if you have never been happy with yourself.
---
Suggested read: 23 simple ways to love yourself every single day
---
It is said that you cannot love another person unless you love yourself first. It's funny yet true, because if you try and remember the last time you were in love, do you recall that you did start loving yourself simultaneously? It's that feel good factor of falling in love that makes you feel great about yourself. Loving yourself starts right there.
If you aren't going to love yourself the way you are, no one would. For others to start investing in you, you need to start doing that first.
Sometimes, all you need is that little push. Maybe from yourself or from someone else. Here are some quotes about loving yourself that could probably help you understand why it's important to do so. These quotes about loving yourself will make you fall in love again, only this time, with yourself!
1. "Your task is not to seek for love, but merely to seek and find all the barriers within yourself that you have built against it." – Rumi
The sufi poet nailed it. In this quote, he simply says that we have to break the barriers we built for ourselves.
2. "Everything in the universe is within you. Ask all from yourself." – Rumi
Yet again, this quote is so profound. It means that everything begins with you, including the universe, love included. So start loving yourself now.
3. "Don't forget to fall in love with yourself first." – Carrie Bradshaw
If you've watched even one episode from the TV show 'Sex And The City,' you may have fallen in love with the protagonist, Carrie Bradshaw, played by actress Sarah Jessica Parker. The show is about the bold and beautiful actress' journey to find love.
4. "A man who loves himself takes the first step towards real love." – Osho.
Quotes about loving yourself such as these are self-explanatory and meaningful, because they come from Osho!
5. "When you truly love yourself, you don't have enemies. They may hate you but you're too big to hate them back." – Tony Gaskins
When you are busy loving yourself, you forget to hate, even if it means hating your enemy.
6. "To love oneself is the beginning of a lifelong romance." – Oscar Wilde
Should we say more? The man itself has spoken. Oscar Wilde, the renowned Irish poet, describes loving yourself as a kind of romance. One that will stay lifelong. If you think about it, it does make sense. You could fall in and out of love with someone else, but falling in love with yourself will be the start of a lifelong romance.
7. "You yourself, as much as anybody in the entire universe, deserve your love and affection." – Buddha
So, yet again, it's important to love yourself before you start with anyone else.
8. "A man cannot be comfortable without his own approval." – Mark Twain
A little heavy, but surely worth thinking.
9. "A healthy self-love means we have no compulsion to justify to ourselves or others why we take vacations, why we sleep late, why we buy new shoes, why we spoil ourselves from time to time. We feel comfortable doing things which add quality and beauty to life." – Andrew Matthews
It's rightly pointed out here, the things we must do to make ourselves happy. And when we do these things, we begin loving ourselves. It needs no explanation or justification.
10. "You have been criticizing yourself for years, and it hasn't worked. Try approving of yourself and see what happens." – Louise L. Hay
To approve of yourself is to make yourself more acceptable, and only when you accept yourself can you love yourself.
11. "You're always with yourself, so you might as well enjoy the company." – Diane Von Furstenberg
Rightly put; learn to be happy with yourself, because in the end, we all die alone.
12. "I think everybody's weird. We should all celebrate our individuality and not be embarrassed or ashamed of it." – Johnny Depp
Here's to celebrating yourself, however and in whichever way possible.
---
Suggested read: 10 awesome reasons why dating yourself is the best thing you can do
---
13. "Because one believes in oneself, one doesn't try to convince others. Because one is content with oneself, one doesn't need others' approval. Because one accepts oneself, the whole world accepts him or her." – Lao Tzu
Do you really need us to break this down for you? It's that simple.
14. "The reward for conformity is that everyone likes you but yourself." – Rita Mae Brown
This may sound slightly twisted, but what it means is that we are always self-critical and that is a bad thing. Like we previously mentioned, everyone around us sees the good in us and that's why it's easy for them to love us except ourselves (who are always self-critical, thereby making it hard for us to love our own selves).
15. "I lost a lot of people when I found myself." – Nikki Rowe
Bang on! When you find yourself, nothing else matters. So, find yourself and love yourself.
16. "It sounds like a cliche but I also learnt that you're not going to fall for the right person until you really love yourself and feel good about how you are." – Emma Watson
It's as easy as that.
17. "When I was around 18, I looked in the mirror and said, 'You're either going to love yourself or hate yourself.' And I decided to love myself. That changed a lot of things." –Queen Latifah
Coming from the Queen herself, there's something we can see and learn.
18. "It's not your job to like me… it's MINE!" –Byron Katie
Don't wait for anyone to like you, that's really not their job. It's yours, and yours alone.
19. "Learning to love yourself will be the hardest thing you'll ever do in life." – Anonymous
True that!
20. "A loving person lives in a loving world. A hostile person lives in a hostile world. Everyone you meet is your mirror."- Ken Keyes Jr.
The people around you are a reflection of who you really are.
21. "Self-love, my liege, is not so vile a sin, as self-neglecting." – William Shakespeare
Yet again, coming from the greatest, self-neglect is probably a bigger sin than anything else.
22. "To love yourself right now, just as you are, is to give yourself heaven. Don't wait until you die. If you wait, you die now. If you love, you live now." – Alan Cohen
Should this be explained? We think not!
23. "Find the love you seek, by first finding the love within yourself. Learn to rest in that place within you that is your true home." – Sri Sri Ravi Shankar
Find love within yourself, and it will give you peace as you've never known.
24. "Dare to love yourself
as if you were a rainbow
with gold at both ends."
– Aberjhani
Do you have the strength to do so?
---
Suggested read: 10 simple ways to find yourself after a heartbreaking breakup
---
25. "When I loved myself enough, I began leaving whatever wasn't healthy. This meant people, jobs, my own beliefs and habits – anything that kept me small.
My judgment called it disloyal. Now I see it as self-loving." –  Kim McMillen
In the process of loving yourself, you might have to let the negative things go, and it's okay.
Did these quotes on loving yourself inspire you? At least sparked an interest that made you want to try to start loving yourself? If so, then our work has been appreciated.
Summary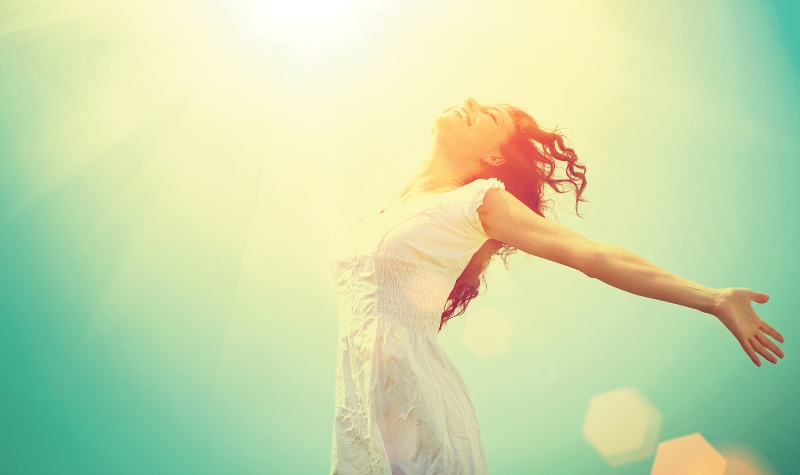 Article Name
25 Quotes About Loving Yourself To Make You Fall In Love With Yourself
Author
Description
Loving yourself is not as easy as it sounds. To help inspire you to do so, we've compiled profound quotes about loving yourself that will impact you.