You know you love each other like crazy, but when it comes to telling her that? You're tongue-tied and awkward and feel ridiculous verbalizing the same. You're not the Bard, for crying out loud. But she does know how you feel; how sure are you of this fact? Not so sure, eh? But there's a way you can let her know without saying it out loud – via texts.
Yes, romantic text messages are the way to go, if you're not very articulate. Plus, you can impress her with your correct usage of grammar! So win-win!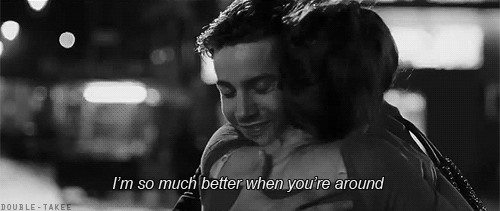 Image source: Tumblr
Here are 25 romantic text messages you can send to your girlfriend to let her know that you love her – utterly, completely, and totally. (Plus, if you do send such messages, she'll crown you the best boyfriend ever, in no time!)
1. I never thought I'd love you this much or this insanely, but my feelings for you are so strong that they overwhelm me sometimes.
2. There may be several million girls out there, but you're my one and only.
3. You mean the world to me.
4. Chances are this will get complicated between us, but I don't care. I still want you.
5. No matter what happens, I'll always be there for you. Don't ever forget that.
6. I am so proud of you that I could shout it from the rooftops. But I won't do that, because you know why. 😉
7. Whether we're having spontaneous and awesome adventures or lying in bed wrapped in each other, I just want to be with you.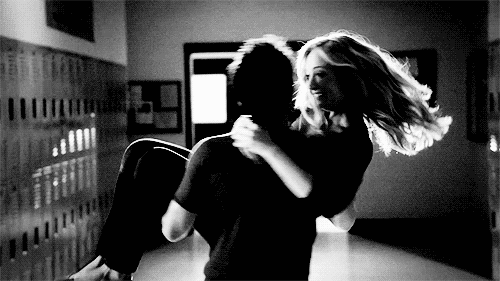 Image source: lovethisgif
8. Your smile, your laugh, your eyes – keep distracting me through the day. I couldn't have picked a better thing do daydream about.
9. You're my everything, and more.
10. I love your expressive eyes
Your genuine smile
Your throaty laugh
Your sense of humor
Your sweet voice
Your lush hair
Your hands in my hair
Your lips on mine
Your button nose
Your amazing personality
Your caring nature
YOU
11. I miss you even when you're in the next room.
---
Suggested read: 10 romantic text messages from you she should be waking up to
---
12. I'd rather hear your voice than read a text from you.
13. I wonder if you ever carry around a goofy smile on your face after seeing my text, as I do yours.
14. I'm yours. Forever.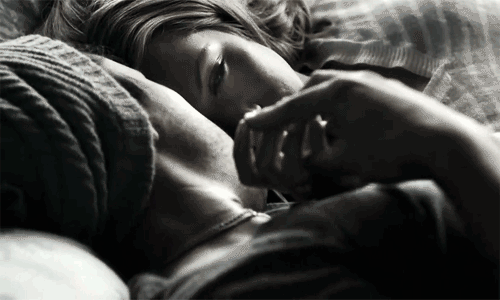 Image source: Tumblr
15. I believe in us, what we've created and nurtured. I always will.
16. A cuddle with you has the power to lift my mood like nothing else.
17. Your smile lights up a room, just like it does my heart.
18. I still remember the first time I met you, and I would relive that day again if I could.
19. I so wish you were here next to me.
20. You're annoying, you're hilarious, you make me mad, you drive me crazy, you want to make me wanna pull my hair out. But you're everything I want.
21. You make me forget my troubles.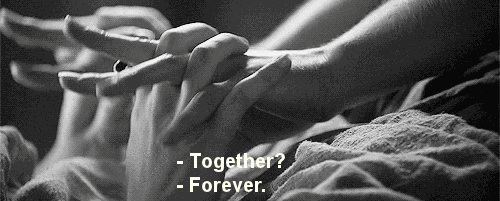 Image source: Tumblr
22. You're my best friend, my lover, my better half, my soul mate, my world, my everything.
23. I could sit with you and talk all night, and then wonder where the night went.
24. I can't wait to grow old with you – slowly.
25. Even after all this time, I'm still in awe when I see you.
So there. That's not so bad, is it? Now, go on. Start typing away at your own little sweet and romantic text messages you can send to your bae. I'm sure she'll appreciate it – in more ways than one, if you catch my drift! 😉
Featured image source: Pixabay, under Creative Commons License
Summary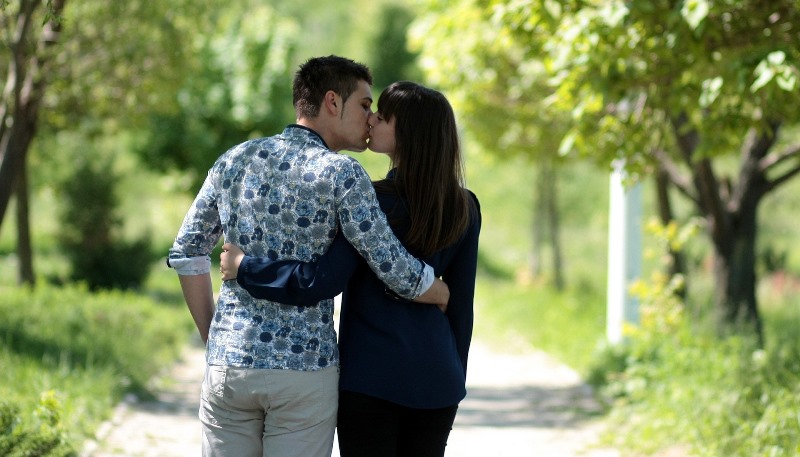 Article Name
25 Romantic Text Messages You'd Receive If You Had The Best Boyfriend EVER!
Author
Description
If articulating what you feel is not your strong suit, switch to texting to express your love. Check out these romantic text messages for inspiration!